Join us for a festive Afropop Worldwide ritual, as Georges Collinet sits down with Banning Eyre to mull over the best new releases of 2012. We'll hear from K'Naan, Staff Benda Bilili, Sierra Leone's Refugee Allstars, Mokoomba, Ondatropica, Alex Cuba, The Very Best, Janka Nabay.... As usual, Georges and Banning will run out of time long before they run out of tunes. But a dense hour of great new music is guaranteed! To make up for our inability to play everything (or even CLOSE) to everything that we wanted to play on the  show, we are also going to include an expanded list of our favorites. In addition, as we get closer to the holidays, we will bring you more top-ten lists (and whole lot more end of the years discussion!) So stay tuned! For now, here are the artists featured in the show- With a couple of extras thrown in!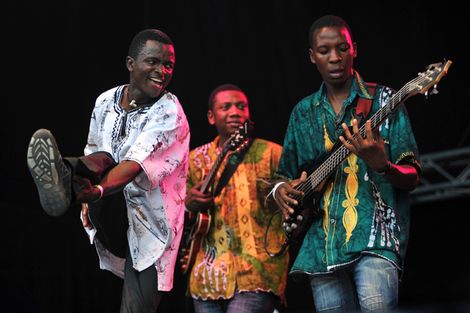 Makoomba-- "Rising Tide"  (IGLOO RECORDS)
Makoomba, a new band storming out of Zimbabwe, surprised listeners with one of the year's strongest albums. From our review- "This is an A+ international debut from a band nobody saw coming. Reports are they are even better onstage.  In all, Mokoomba, riding their own rising tide, are the best news we have heard out of Zimbabwe in years." Read More HERE.
Angelique Kidjo- "Spirit Rising" (Wrasse Records)
The great Angelique Kidjo should be familiar to most Afropop fans- after all, she's been one of our favorites since the show first started! 2012 saw the release of "Spirit Rising" a fantastic live album that not only showcases her smoking band, but her knack for pulling in fantastic collaborators. We got a chance to talk to Angelique about the album earlier this year- Check that out HERE.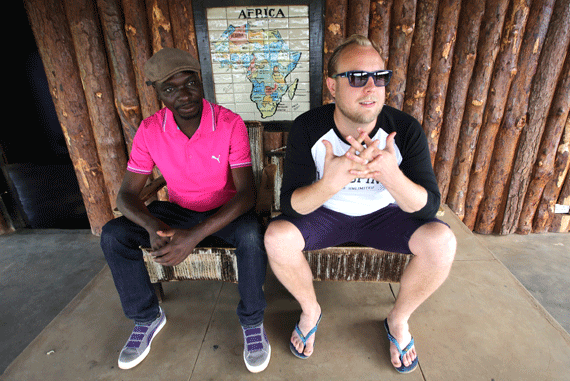 The Very Best- MTMTMK (Moshi Moshi Records)
The Very Best, the trans-continental formed by Esau Mwamwaya and Johan Hugo, released one of the years best pop records, a club ready joy that flawlessly mixed Africa with the newest sounds from the European clubs. We said- "Coming on like a transmission from the future, MTMTMK seems to point us towards a world in which cultures mix freely without the threat of loss, joined together by their thrall to the heady rush of the dance floor." You can read more of that review HERE.
Amadou and Mariam- "Folila" (Nonesuch)
In the years since they first broke into the international spotlight, the Malian guitar duo have done nothing but grow in popularity, gradually becoming one of the most best known groups in Africa. Their latest album sees them collaborating with the cream of the crop of American indy rock, including members of bands like TV on the Radio, The Yeah Yeah Yeahs, and Santigold. You can read a review of the album HERE.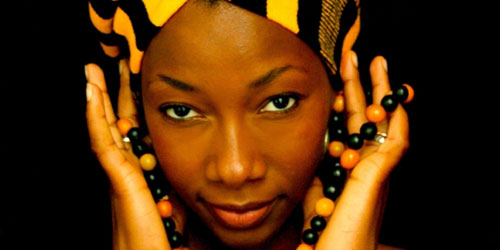 Fatoumata Diawara- "Fatou" (World Circuit)
Fatoumata Diawara is one of Mali's fastest rising stars. Her latest record, a collection of Wassalou sounds played with a jazzy intimate vibe, exploded onto the European world music circuit, climbing to the top of its charts. Read our review HERE.
Lobi Traore- ""In The Club" (Kanaga System Krush)
Lobi Traore, one of the most powerful guitar players in a nation literally full of them, sadly passed away in 2010, at a tragically young age. But, luckily for us, before then, he recorded this album. Full of slashing guitars, hypnotic rhythms, and burning distortion, it rocks harder than almost anything else released this year. It has now been released in beautiful heavyweight vinyl edition. Highly recommended.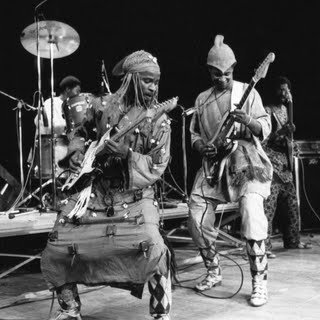 Zani Diabate- "Les Heritiers" (Sterns)
Sadly, Zani Diabate was another musical legend that we lost in the past year. His last album, recorded shortly before his death, is a fitting tribute to this highly influential musician. Our review said- "The album offers a variety of arranging ideas, tempos and textures, but also tremendous coherence, and no real weak spots. This is a proud ending to a brilliant and under-recognized career." Read more HERE.
Terekaft- Kel Tamasheq (World Village)
Another group emerging from increasingly well-known Tuareg community from northern Mali, Terakaft share some members with scene trailblazers Tinariwen. That said, on this album, they craft their own distinctive sound, and are an impressive group in their own right.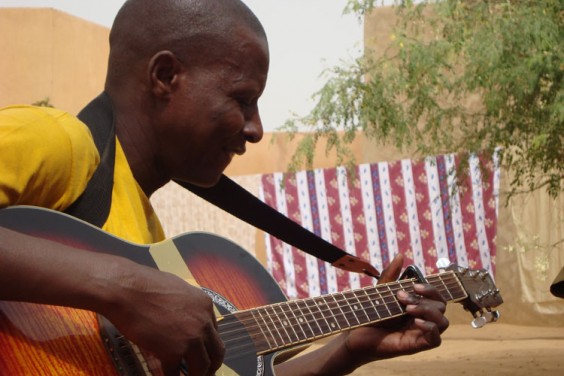 Sidi Toure- Koïma (Thrill Jockey Records)
A musical veteran from Goa (a city in ever-bubbling Mali), Sidi Toure is a guitarist/songwriter from the songhai tradition. In the midst of a late career renaissance, he has signed with the avant-indy powerhouse Thrill Jockey, and seems poised for a US breakthrough.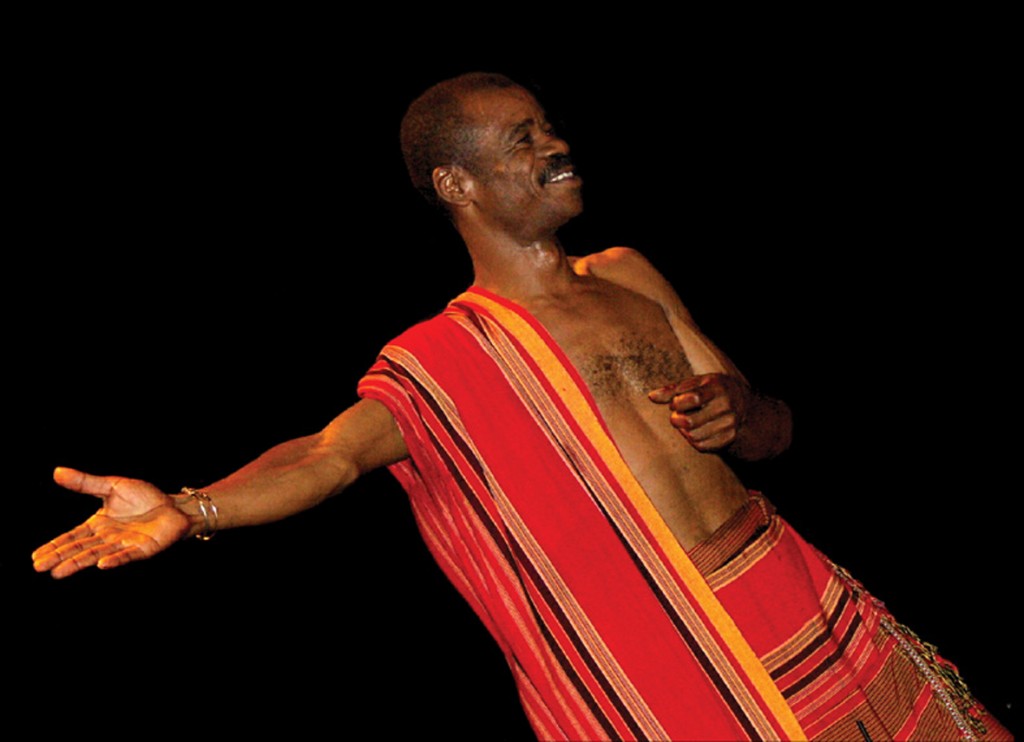 Jaojoby- "Mila Anao" (Buda Musique)
Selegy star Jaojoby is another one of Afropop's longtime favorites, and his latest album doesn't disappoint. Full of the up-tempo grooves, warm harmonies, and sterling guitar work that we have come to expect, Mila Anao is a fantastic ride from start to finish. We saw Jaojoby on his US tour this summer. Read more about (and see a live video!) that HERE.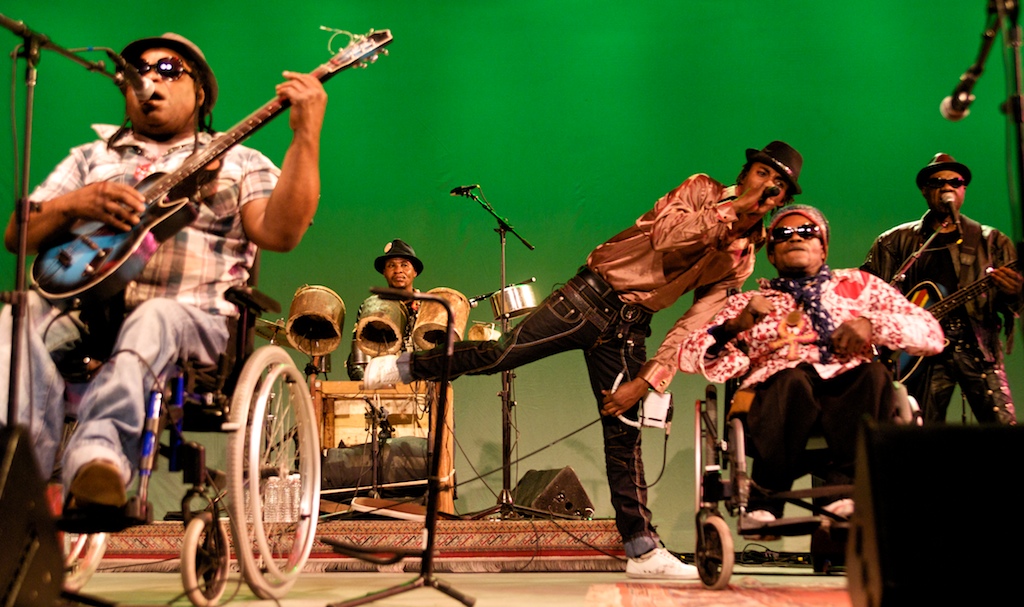 Staff Benda Bilili- "Bouger le Monde" (Crammed Discs)
Staff Benda Bilili have been the talk of the world music circuit for several years, attaining a level of fame based on their unbelievable foundation story. However, on their second album, the band- larger and more confident than before- can dispense with any framing. they are, simply put, extraordinary. Their NYC debut was astonishing, as they rocked the crowd to the point of rumba driven ecstasy. Read a review of their record HERE, or see photos from that concert!
Ondatropica-"Ondatropica" (Soundways)
Another one of the years clear highlights came by way of Colombia.  The brain child of Frente Cumbiero and Quantic, the group brought the best Colombian musicians from three generations, threw them together in the Discos Fuentes studio for three weeks, and let the magic unfurl. And it did! Moving from the modern to the classic with ease, the album is, as we put it in our review, "Ondatropica is a powerful argument for the richness, depth, and variety of the nation's often under-appreciated musical culture. It is a master-class in any number of musical genres. It is among the best examples of cross-generational fusion ever made. And it swings like all hell." Read more of that review HERE.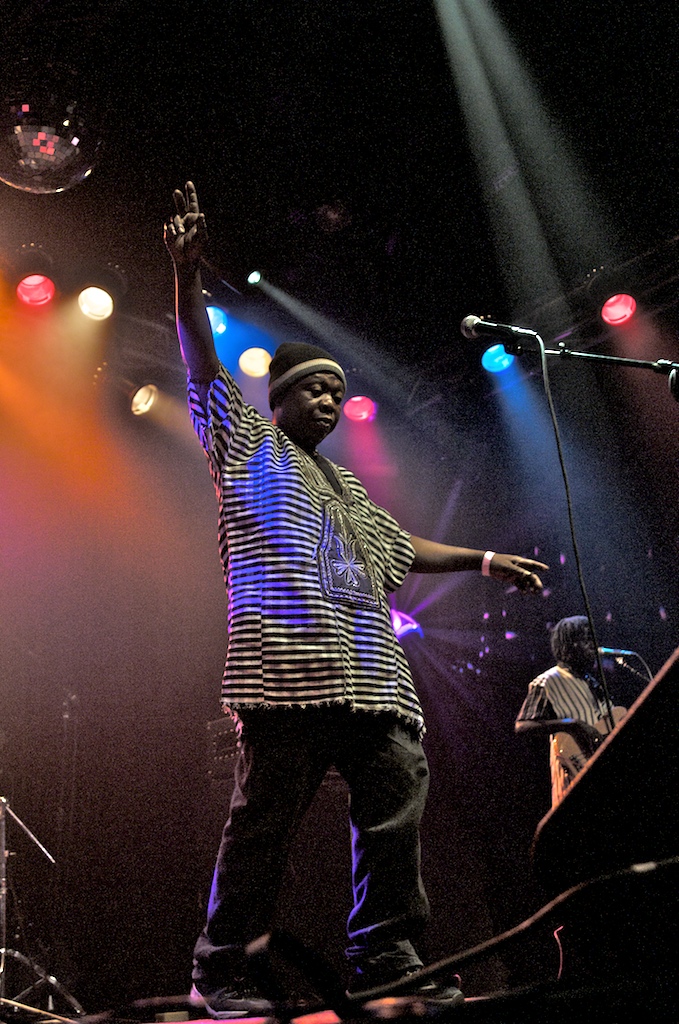 Sierra Leone's Refugee Allstars- "Radio Salone" (Cumbancha)
First formed in the refugee camps during the civil war in Sierra Leone, the Refugee Allstars have made enormous musical strides with every release, and their most recent album is easily their best. Loose, confident, and accomplished, it expands the group's sounds far beyond the reggae that originally defined it, adding elements drawn from Sierra Leonean pop and traditional music. Read our review of the record HERE.