SXSW 2020: A Virtual Showcase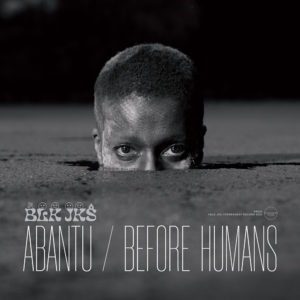 The cancellation of South by Southwest was one of the early shocks in the global coronavirus pandemic. Countless artists, fans, vendors, nightclub owners and festival staff were devastated. Afropop Worldwide had been scheduled to host 12 bands at an SXSW showcase. We decided to reach out to some of these artists and make a radio show with their music just the same. This program features Skype interviews and music from Lady Donli (Nigeria), RAM (Haiti), Blaya (Portugal) and BLK JKS (South Africa), and music from Ghana, Cape Verde, Colombia and more—all artists we had hoped to feature. The music is uplifting, and the stories illustrate the global reach of the ongoing crisis. Produced by Banning Eyre.
Aired originally April 9, 2020.
Transcript
SXSW 2020: A Virtual Showcase
WINDOW: M01_Crickets.wav
GEORGES: HEAR THAT? THAT WAS THE SCENE AT THE AFROPOP WORLDWIDE SHOWCASE EXTRAVAGANZA AT SOUTH BY SOUTHWEST IN AUSTIN, TEXAS. YES, WE HAD BIG PLANS FOR THE 2020 EDITION: 12 BANDS ON TWO STAGES AT TAKOBA, A CLUB AMID THE CHATTER, HUBBUB AND LAUGHTER OF A CITY THAT LIVES TO CELEBRATE LIVE MUSIC. INSTEAD…
WINDOW: more
GEORGES: HELLO, GEORGES COLLINET WITH YOU ON AFROPOP WORLDWIDE FROM PRX. AS YOU KNOW, THE ENTIRE SOUTH BY SOUTHWEST FESTIVAL WAS CANCELLED DUE TO THE ONGOING CORONAVIRUS PANDEMIC. BUT HERE IN RADIO LAND, WE DON'T HAVE TO SETTLE FOR CRICKETS. WE'RE GOING TO HEAR MUSIC FROM OUR ARTISTS ON A SPECIAL EDITION OF OUR PROGRAM: SOUTH BY SOUTHWEST 2020: A VIRTUAL SHOWCASE.
WINDOW: M02_La Fragua - Que No Quede Huella.mp3, La Fragua, Bronco, OCESA Seitrack, B07XLHR93M (emerge 0:05—0:15 fade to bed)
GEORGES: WE KICK OFF WITH MUSIC FROM MEDELLIN, COLOMBIA. THIS IS LA FRAGUA!
MUSIC: more La Fragua (try to time so we hear him saying "La Fragua" at the top to 2:20, then to bed)
GEORGES: HOT CUMBIA MUSIC FROM COLOMBIA'S LA FRAGUA, ONE OF THE GROUPS SCHEDULED TO APPEAR AT THE 2020 AFROPOP SHOWCASE AT SXSW. GEORGES COLLINET WITH YOU AND I'M JOINED NOW—REMOTELY--BY THE MAN WHO WAS ALL SET TO MC OUR SHOWCASE, THE ONE AND ONLY BANNING EYRE!
B_01.wav: BANNING: Ladies and gentlemen, welcome to the Afropop Worldwide showcase here at Takoba. We've got a great lineup for you tonight!!
GEORGES: BUT BANNING, BANNING. HAVEN'T YOU HEARD? THE SHOWCASE WAS CANCELLED.
B_02.wav: BANNING: I know, Georges. I just had to say that. The truth is, I'm sitting here at Afropop central in Connecticut reaching out to our showcase artists over Skype.
GEORGES: ANY LUCK?
B_03.wav: BANNING: Yes, actually. I've been speaking with artists in South Africa, Haiti, Portugal, and just this morning I reached Nigerian born Lady Donli from her current sanctuary in Toronto. This is a hit track from her debut album Enjoy Your Life.
WINDOW/BED: M03 Cash.m4a, Lady Donli, Enjoy Your Life (Makiyayi, B07VNH7K69) (short, time to emerge)
GEORGES: ENJOY YOUR LIFE. GOOD ADVICE FOR THOSE OF US IN LOCKDOWN.
B_04.wav: BANNING: True enough. This song is called "Cash." And to give you an idea of Lady Donli's stature, the song's remix features Nigerian superstar Davido.
WINDOW: more Cash (emerge 0:16—0:48)
ACTY: A01_DONLI_story.wav: I was born in Cleveland, but I grew up in Abuja Nigeria. I went to school in the UK. I have a law degree. I come to Toronto quite often, because this is the first city I ever toured in, so it's special to me. I like to move around a lot. So either I'm here or I'm in Abuja or I'm in Lagos or London.
ACTY: A02_DONLI_styles.wav: Initially, I was making lots of soul music, like neo-soul, I love Erika Badu, Macy Gray, Jill Scott. Those guys are up there for me, but as time has progressed, I've become more into Afrobeat, what people call world music as well. Highlife music. Just because it felt so rooted. You know, growing up in hearing the sounds, these are the sounds I mostly heard around me. When I go to my state of origin, like the state my dad is from, and I go to the churches there, I hear those traditional sounds, the guitars, and the drumming. It's different, so I started exploring those kinds of sounds. The more I was away from home, the more I wanted to connect with home.
B_05.wav: BANNING: One song we would surely have heard on the showcase is "Corner." The video dramatizes the sex-for-grades scandal that's been rocking Nigerian schools and colleges lately.
WINDOW: M04_Corner.m4a (feat. VanJess & the Cavemen).m4a, Lady Donli, Enjoy
ACTY: A03_DONLI_Corner.wav: "Corner" is kind of like my take on highlife . It's very swinging the way that highlife music can be, but it also has that element of R&B soul. Because on this song I feature VanJess who are like Nigerian American, and primarily R&B artists. So they add a nice twist. Some people think it's a love song, but it's not a love song. It's just about taking shortcuts. So like "corner, corner" is like taking a shortcut in Nigeria. [Sings.] They're trying to play me. Which is a very Nigerian thing, using corner corner to get what you want. But it's such a fun song, You know as an artist, you get tired of playing your music, but I can play "Corner" over and over again.
MUSIC: more "Corner" up to 1:51
B_06.wav BANNING: Donli is a Christian Hausa with roots in both the north and south of Nigeria, and the lead track on her album takes inspiration from church music back home. The song is called "Zaman Lafiya.
ACTY: A04_DONLI_Zaman Lafiya.wav: When I was little, I would go to Hausa churches in my village where I come from. And there's like the main choir. They sing in Hausa, and then there's the traditional choir. In English they call it the Fellowship of Women. Older women, younger women, and they come out with drums, you know, traditional drums, screaming, chanting. And I was so fascinated by it. That was my favorite part of church. I would wait for that to happen and then I would sneak out. And I always said that when I made my first album, I wanted my first song to be a song from the Womens' Fellowship of Women. So me and my brother, we wrote that song together, and then he went to a church and got the younger women from that fellowship to record the hook. So Zaman Lafiya needs live in peace. It's a call and response. The called is, "What do we want?" and the response is "We want to live in peace." In northern Nigeria there's so much going on, Boko Haram and so much happening, so it's just like at the end of the day, what do we want? We just want to live in Peace.
MUSIC: M05_Zaman Lafiya.m4a
GEORGES: WOW THAT'S BEAUTIFUL. LADY DONLI. ONE OF THE MAJOR FEATURES OF THE SHOWCASE WE PUT TOGETHER FOR SOUTH BY SOUTHWEST WAS A SET OF CONTEMPORARY ACTS FROM GHANA. SAFCOM ENTERTAINMENT HAS BEEN MANAGING TOP GHANAIAN ACTS SINCE 2012, AND THEY WERE BRINGING FIVE OF THEM TO OUR STAGES, LA MEME GANG, KIDI, BISA KDEI, R2BEES AND KING PROMISE. HERE'S A PAIR OF RECENT TRACKS FROM LA MEME GANG AND THEN R2BEES. COOL HIPLIFE FROM ACCRA, JUST FOR YOU!
MUSIC: M06_ Reveal (Fly You Out) [feat. Darkovibes & $pacely].m4a La Même Gang, La Même Tape: Linksters (La Même Gang, B07L21M5GD (top to 2:00, then crossfade to next)
MUSIC: M07_Ex.m4a, R2Bees, Site 15 (R2Bees Entertainment, B07NSR5JZ6) (up to around 2:20, then fade to bed)
GEORGES: R2BEES WITH "EX" AND BEFORE THAT LA MEME GANG WITH "REVEAL" TWO OF THE GHANAIAN ACTS SLATED TO PERFORM ON THE AFROPOP STAGE AT THIS YEAR'S, CANCELLED, SOUTH BY SOUTHWEST FESTIVAL. HEY, MC BANNING, YOU STILL THERE?
B_07.wav: BANNING: I sure am Georges, sheltering in the catacombs of the Afropop archive.
GEORGES: OH YEAH? FINDING ANYTHING INTERSTING?
B_08.wav: BANNING: Oh man, so much! As you know, Georges, we were really psyched present the roots or "racine" band RAM from Haiti at our showcase.
GEORGES: SURE. THAT'S THE BAND LED BY OUR OLD FRIEND RICHARD MORSE.
B_09.wav: BANNING: Well, I spent part of the past week digitizing Sean Barlow's complete recordings from the Bouyon Rasin Festival in Port au Prince in 1995, including this recording of a very young RAM performing a song called "Love Isn't Easy" from their very first album, AYIBOBO.
WINDOW: M08_RAM_LoveIsntEasy.wav (emerge when song starts 0:20-1:20)
ACTY: A05_RM_1995.wav: Basically the musicians in RAM are starting to know each other whole lot better. We rehearse a lot. We do a lot of gigs. The music that we're doing has never been done before. So it's not like you can get some old records and hear how the masters did it. So we're kind of had living as we go along. And every once in a while before had a tremendous groove and we work it. We work with the audience. So it's a process, but well worth it.
GEORGES: THAT'S RICHARD MORSE.
B_10.wav: BANNING: Yes sir. Twenty-five years ago. Of course, when I reached him at the Hotel Oloffson in Haiti recently, he wasn't quite so upbeat.
ACTY: A06_RM_tough.wav: It's tough. It's tough. But I don't want to see it as a personal thing, because it's so tough on the city of Austin, it's so tough on the economy. It's so tough on everybody.
ACTY: A07_RM_lockdown.wav: First of all I gotta tell you Haiti has been a lockdown for a year and a half. So I find it odd that the rest of the world decided to follow suit. Our lockdown is different. Our lockdown has to do with people upset at the government and they want change, and so the streets have been blocked and barricades and we hear a lot of shooting. It's on and off, complete lockdown, no schools, no business, no banks to what I call lulls, occasional releasing the tension kind of thing. Since July 2018, the country every couple of months will close down completely for sometimes a week, sometimes a month, sometimes two months.
ACTY: A08_RM_gunfire.wav: (muffled gun shots) I don't know if while I'm talking you can hear the gunfire. (Mike, those gunshots will need some help)
GEORGES: MY GOODNESS. AND WE THOUGHT WE HAD IT BAD.
B_11.wav: BANNING: Yeah, Georges, it's been quite a year for these guys.
ACTY: A09_RM_airport.wav: We did a tour in October 2019. I left on 1 October and my driver had to take a circuitous route to get to the airport because every time he saw a barricade, he would turn until finally we got to the airport. It was difficult enough that I was wondering if the band would make it out the next day.
ACTY: A10_RM_NoEnd.wav: We did our tour, But while we were on the road we were keeping in touch with was going on in Haiti, and between the repression and the street barricades and the shootings and all that, when it was time to end of the tour, we decided it was best if we didn't go back.
ACTY: A11_RM_NC.wav: A group of people at the Preservation Hall Jazz Foundation in New Orleans hooked us up in North Carolina with the Lake Eden Arts people, and they put us up for a couple of weeks. You know, mattresses on the floor and all that kind of stuff. And during the day we would rehearse, work on our carnival song, go to school workshops, teach kids about Haitian drumming. That was truly wonderful to see elementary school students in North Carolina learning about Haitian culture.
B_12.wav: BANNING: Richard told me that RAM was also hosted by friends in Maine, New Orleans, and they spent most of December in Laffayette, Louisiana, hosted by that city's legendary Festival International de Louisiane…
GEORGES: …WHICH, BY THE WAY, HAS ALSO BEEN CANCELLED FOR 2020 DUE TO THE CORONAVIRUS. BUT IT SOUNDS LIKE THE ROOTS MUSIC NETWORK REALLY CAME THROUGH FOR THESE GUYS!
ACTY: A12_RM_10.wav: Unbelievable. Unbelievable. Because there's ten of us. It's not like we're a quartet or something. There's finding food, eating, sleeping. You know. Brings tears to your eyes.
WINDOW: more Love Isn't Easy, (emerge 5:49-6:35, then back to bed) [[could shorten]]
B_13.wav: BANNING: Georges, when I spoke to Richard Morse in mid-March, there were as yet no cases of coronavirus identified in Haiti. That has now changed, but at the time it felt like mercy to Richard, after all the disasters Haiti has suffered.
ACTY: A13_RM_God.wav: You know, every time a hurricane passes us by there is a joke that since God looked down and said, "oh, I've been there already.". So there's saying it has hit the Dominican Republic. So tonight at midnight the border between the Dominican Republic and Haiti.
GEORGES: AS OF THIS BROADCAST, THE COVID-19 VIRUS HAS ARRIVED IN HAITI, BUT EVEN IF THE OUTBREAK IS KEPT UNDER CONTROL THERE, HAITIANS ARE HIGHLY DEPENDENT ON REMITTANCES SENT BY RELATIVES IN THE US AND ELSEWHERE. SO THERE'S REALLY NO ESCAPING THIS GLOBAL CRISIS.
WINDOW: M09_Madeve O.m4a, RAM, August 1791 (Williebelle P&S, B07FNGW4Z5) (top to 1:45, then to bed)
GEORGES: RAM WITH "MADEVE O." AN ANNUAL RITUAL FOR RAM, AND FOR MANY HAITIAN BANDS, IS TO CREATE A CARNAVAL SONG, AND IT'S A TRADITION RICHARD MORSE TAKES VERY SERIOUSLY.
ACTY: A14_RM_CSong.wav: My job as an artist, as a musician, is to put out a carnival song. And that is just like a State of the Union address.
ACTY: A15_carnaval1.wav: We didn't use a carnival rhythm this year. I did an estimate that we've done about 28 Carnival songs since we've been in existence. And the carnival song this year, I decided to do it on the Congo River. Carnival songs are usually done with Rabodaye, which is a native American rhythm that was here in Haiti, and they're usually done in petro.
GEORGES: PETRO OR "PETWO." THAT'S A FAMILY OF VODUN SPIRITS WITH ASSOCIATED DRUMS AND RHYTHMS, VERY AGGRESSIVE RHYTHMS.
ACTY: A16_RM_rhythms.wav: The Congo rhythm is a rada; it comes from Africa. Haiti has two major rhythm families, the African ones that we came over with on the slave ships, and then the ones that were developed here in Haiti when the ancestors mixed with the indigenous people.
ACTY: A17_RM_carnaval2.wav: And we decided to do one in Congo… And it's funny because the first song we sang talked about "I nearly starved to death. I was out of the ocean for a year and six months with no food and no water. I nearly starved to death." Which is a traditional song. I just thought that had the concept of survival. That just sounds impossible. And when you consider what we've been going through in Haiti for a year and six months, we are about to hit the Corona lockdown, but we've been doing this political lockdown, so I just thought that would be an interesting message to put out, that survival is possible even when it seems impossible.
GEORGES: WELL, LET'S HEAR IT. RAM WITH "KONGO LAZIL."
MUSIC: M10_Kongo Lazil O (Kanw Pran Ou Konnen).wav RAM (YouTube) [bring in under last part and emerge at 0:24—at least to 4:18, but time to get us to the 20-second break at a good time] [[could shorten here]]
GEORGES: FROM HAITI, THAT'S RAM WITH THEIR CARNAVAL SONG FOR THE YEAR 2020. AS RICHARD TOLD BANNING, THEY BROKE THE RULES ON THIS ONE STARTING THE SONG OUT WITH AN AFRICAN CONGO RHYTHM.
ACTY: A18_RM_mind.wav: (stereo, Richard on one side, Banning on the other) The drummers thought, "Richard has lost his mind. He's doing a Congo River in Carnival. How did I get involved with rich? [BANNING: But they stuck with it.] But they stuck with it, and ended up enjoying it very much.
GEORGES: HOWEVER, THERE WAS ONE PROBLEM.
ACTY: A19_RM_NOcarnaval.wav: Carnaval didn't happen. Not having Carnival is like. How can I compare? It's like not having Christmas, the Super Bowl, the World Series, the Miss America pageant, and Halloween, all mixed into one."
GEORGES: WELL, WE SINCERELY HOPE FOR BETTER LUCK NEXT YEAR, AND NOT JUST FOR HAITI! COMING UP, MORE ARTISTS ON OUR VIRTUAL SOUTH BY SOUTHWEST SHOWCASE, INCLUDING THE RETURN OF SOUTH AFRICA'S BLACK JACKS. VISIT AFROPOP.ORG TO CHECK OUT OUR NEW FEATURE: QUARENTUNES, DAILY CONCERTS YOU CAN ENJOY FROM THE COMFORT OF HOME. I'M GEORGES COLLINET, AND YOU'RE LISTENING TO AFROPOP WORLDWIDE, FROM PRX.
WINDOW: 20-second break M11_Subi Cutelo (feat. Michel Montrond).m4a Neuza, Badia di Fogo, (Harmonia, B07M5H9WPN) (first 20)
WINDOW/BED: M12_Neuza - Badia Di Fogo.mp3 Neuza, Badia di Fogo, (time to next emerge)
GEORGES: HERE'S ANOTHER ARTIST WE WERE EAGER TO MEET AT OUR AUSTIN SHOWCASE. NEUZA COMES FROM THE CABO VERDE ISLANDS, BUT IN PARTICULAR, FOGO, A SPECTACULARLY BEAUTIFUL ISLAND SURROUNDING AN IMPOSING, BLACK VOLCANO—STILL ACTIVE BY THE WAY. LET'S HEAR THE TITLE TRACK FROM HER 2018 RELEASE, BADIA DI FOGO.
MUSIC M12_Neuza - Badia Di Fogo.mp3 Neuza, Badia di Fogo, (emerge 0:26 to end)
GEORGES: I LOVE IT! A FRESH VOICE FROM CABO VERDE, NEUZA WITH "BADIA DI FOGO."
WINDOW: 12a_Querido Samba.m4a, Blaya, Blaya con Dios (CD, B07SBP86SV)
GEORGES: BANNING, WE HAD A LOT OF WOMEN ON THE BILL FOR SOUTH BY SOUTHWEST DIDN'T WE.
B_14.wav: BANNING: We did. And while we're on the Lusophone trail, I reached the singer Blaya by Skype once again in a small town in Portugal. Her concerts were all cancelled and she was home with her two-year-old in her arms!
ACTY: A20_Blaya_baby.wav: [baby sounds, apology. "She wants to talk!]
B_15.wav: BANNING: Not a problem. She was still able to tell us a bit of her story.
ACTY: A21_Blaya_Brazil.wav: I was born in Brazil but I came to Portugal with 2 months. I was a baby, you know? My father was a football player, a soccer player in Brazil, and in Portugal, some team called him, so he came. And then I came with my mom.
B_16.wav: BANNING: Blaya started singing and rapping at the age of 14.
ACTY: A22_Blaya_14.wav: I was from Alentejo. It's like the interior of Portugal. And nothing was there. Like the female hip-hop was too weak. Men they had the power of hip-hop here in Portugal. So I tried dance. And I was doing music and dance and teaching and doing some concerts, like really underground concerts. And in 2008, I started singing and dancing with Buraka Som Sistema.
WINDOW/BED: M13_Hangover (BaBaBa).mp3, Buraka Som Sistema, Komba
(Enchufada, B01BJ5CHG4) (emerge 0:24-0:55, then to bed)
B_17.wav: BANNING: Buraka Som Sistema. There's a hot group, kind of a Portuguese fusion of techno, zouk and kuduro. Blaya spent 8 years with the band.
ACTY: A23_Blaya_2017.wav: In 2017 I did my album. So it's a really quick story. I don't have drama in my life. In the end of 2017 I started my new album that was released last year.
B_18.wav: BANNING: And the title of that debut album is Blaya con Dios.
ACTY: A24_Blaya_album.wav: This first album was kind of searching for who I am because I really like a lot of things, like Africa, Portugal, England, Colombia, Mexico. So I have that vibe, the Buraka vibe, but I have the Brazilian vibe too, and I have the hip-hop vibe.
B_19.wav: BANNING: I asked Blaya about a more recent video she made for a song called "Beber."
ACTY: A25_Blaya_Beber.wav: Beber means drink. I was in a session, and I was kind of tired of writing songs about dancing and booty and blah blah blah blah. Okay, I want to write something different. That song "Beber" it's like a girl that really enjoys to drink alcohol, and she really wants to stop, but she can't do it, and one day, she's drinking and she goes out and she has a car accident and she dies. So, sad story. Yes, I know! That's why in the video clip I'm smiling and I'm drinking, and then at the end, I'm crying. I really wanted to show the two sides of the drinking thing. You can have fun, but if you drink a lot, you can have problems. So it's a sad lyric but with a happy beat.
MUSIC: M14_Beber.mp3 (YouTube) (start under A25 and emerge on vocal at 0:12-1:55, then to bed) [[]]
B_20.wav: BANNING: Blaya with "Beber," a cautionary tale about drinking.
GEORGES: I LIKE THAT. SHE WOULD HAVE BEEN SOMETHING ELSE AT THE SHOWCASE.
B_21.wav: BANNING: No doubt. But you know, Georges, with all the expenses and complications of international travel, it's not easy for artists to get to SXSW from far off places, even under the best circumstances. Blaya actually thought about coming alone and using backing tracks, but decided against it. The plan was to come in force.
ACTY: A26_Blaya_team.wav: "…with band, drums, guitar, two dancers and me. I really wanted to show what I do here in Portugal, everything together, we are Blaya. Blaya is not only me, but it's a team."
B_22.wav: BANNING: Blaya says one song from her album seems especially appropriate to the difficult time we are all facing with this virus. The song is "Bem Firme."
ACTY: A27_Blaya_BemFirme.wav: You can handle that. You can handle everything so it's a really good vibe song. Anything can happen to you, you don't need to pay attention on that. Just live your life. Keep it up. You're going to do it.
MUSIC: M15_Bem Firme (feat. Virgul).m4a, Blaya con Dios (top to 2:18, then to bed)
B_23.wav: BANNING: That's Blaya, a woman who says she's accustomed to dealing with life's uncertainties. For the time being she and her team are laying low. But she can't help imagining what it's going to feel like when the pandemic is over.
ACTY: A28_Blaya_parties.wav: In a couple of months, people will want all lot of concerts and a lot of parties. So I think we're going to do it well after this.
GEORGES: LET'S HOPE SO! THANK YOU, BLAYA, AND TAKE CARE OF THAT BABY. ONE GROUP WE WERE ESPECIALLY EXCITED ABOUT PRESENTING AT SXSW IS A CUTTING-EDGE PROGRESSIVE ROCK BAND FROM SOUTH AFRICA, BLACK JACKS. LONGTIME LISTENERS MAY RECALL THEIR DEBUT ALBUM AFTER ROBOTS, WHICH CAME OUT IN 2008. IT'S BEEN A LONG WAIT FOR A FOLLOWUP, BUT IT'S DONE, AND THE BAND WAS ALL SET TO UNVEIL THE NEW MUSIC AT SXSW. BANNING REACHED GUITARIST MPUMELELO MCATA IN SOUTH AFRICA AND GOT THE STORY.
WINDOW/BED/MUSIC: M16_BLK JKS sequence Aside.wav, BLK JKS, Abantu: Before Humans (unreleased) (Mike, this is one long stretch of music, over 22 minutes. It just runs, with windows as indicated. There are two places where you will have to cut some out.)
ACTY: A29_MPUMI_city.wav: I am now in Braamfontein, Johannesburg in my apartment about 10 stories high in the middle of the city.
B_24.wav: BANNING: Before this interview, Georges, I watched the video interview we did with BLK JKS back in 2008, and I noticed that we had never asked where the band's name came from.
ACTY: A30_MPUMI_name.wav: It's funny because apparently this is the worst question to ask a band, but because were so back to front, it's actually one of our favorites. What happened was we just had just a bunch of names that we wrote on a list. [And there was just something about blackjacks.] In many ways, it was the one we liked the least, but it got a rise, it got a reaction, it just rolled off the tongue. People liked to say it. Black jacks. And then after the fact, meanings started to come out. It had the most interesting possibilities. For example, in the apartheid era in South Africa, black policemen were called blackjacks. And in some parts, those black policemen were the ones that could alert the anti-apartheid movement guys as to what the movements of the police would be. Also, you know, when you think about racial segregation in South Africa and this idea of rock 'n roll apparently being white music, and us being seen to play the white devil's music, and what are we doing? And then you think about this name blackjacks in that context, it's like, wow, it's quite provocative. And then [[the other one was,]]] apparently the Beatles were called Black Jacks before they became the Beatles. And then the other one. I believe the black Navy SEALs during World War I also had this nickname, the blackjacks. But the closest one to our heart is there is a weed that grows in the bush in southern Africa. It has these back, seedy thorns; they kind of stick to your pants. Those are blackjacks as well. And when you come home, your parents would be, "Where the hell of you been?" And they could tell you had been deep in the bushes, doing stuff, passing through unkempt land. So that's the one that we love the most.
WINDOW: (edit to emerge at 3:13-4:06, probably means cutting some repeats. Then fade to bed)
B_25.wav: BANNING: Back in 2008, when the BLK JKS first came to the US, and to SXSW, they were riding a sudden wave of critical acclaim for their debut album, After Robots.
ACTY: A31_MPUMI_heady.wav: It was a really heady time. I mean, you know, when we arrived in the States, we were by chance on the cover of the Fader magazine, and we came over to play the launch party. And you know, it was just a madhouse from there because right after that we played SXSW at their Fader Fort 2008 where we met Pharell Williams and Lou Reed, and so when you arrive in the so-called promised land, for a musician coming all the way from South Africa, it was like, wow, we'd stepped into the other side, and it was hard to hang on and hold on. When I look back on it, it feels like we went from our rehearsal room to Irving Plaza, there was nothing in between.
B_26.wav: BANNING: Irving Plaza being a premier New York City rock club, a far cry from the guys' Joburg rehearsal space. It really was that Fader article written by Eddie Houghton that set up this whole sequence of events.
ACTY: A32_MPUMI_Fader.wav: "Eddie writes them a paragraph or two. They say, "Yeah, we're going with that story." Next thing you know, there we are. We're on the cover of Federer, were flying to the states, that was how we got to SXSW the first time, which has now been cancelled because of this coronavirus thing. And it would've been full circle for us. This is our second album. We haven't done anything since our first trip to SXSW."
WINDOW: short
ACTY: A33_MPUMI_No.wav: This was quite a big hit. You know, I mean, 10 years of trying to get the rocket ship off the ground, and we eventually do, it's like, no? What you mean, no? We're bummed. We're bummed.
B_27.wav: BANNING: Mpumi said that it took a long time to create again because, as he put it, "We went too far and saw too much." The band had a struggle to put aside all these industry concerns and get back to the pure act of making music, for themselves.
ACTY: A34_MPUMI_change.wav: So we resorted to playing live for all this time. So we've been active, doing a lot of really cool shows, traveling here and there, not really touring, but going overseas every now and again. And I think the process began when Linda, our lead singer… You know, the music started to change and he wandered off, I guess under the weight of these pressures. He just stopped showing up at rehearsals, stopped showing up to shows. So he became a three piece. Classic BLK JKS, no conversation about it. We just keep going, you know. Improvise.
WINDOW: short
B_28.wav: BANNING: The band gigged with various guests sitting in, including a brass section. They eventually settled on a new fourth member, Tebogo Seitei on trumpet. They new album is called Abantu: Before Humans, and as you can probably hear, the songs run together in a seamless flow moving through styles and moods without a pause.
ACTY: A35_MPUMI_niche.wav: We are really children of the good old prog rock album. And by that I include works like Bitches Brew by Miles. So the way album plays, putting the songs in that order, and having all the tracks overlap, was a way to bring the audience in, just to help people come closer to what we're doing. Because there isn't a lot of the type of thing we're doing. Even within the realm or genre, we are a niche within a niche within a niche within a niche within a kaleidoscopic enigma.
GEORGES: [reacts] MAN, THAT'S A HELL OF A MARKETING PITCH! LET'S HEAR SOME MORE.
MUSIC: more
GEORGES: BLK JKS FROM THEIR AS YET UNRELEASED NEW ALBUM, ABANTU: BEFORE HUMANS.
ACTY: A36_MPUMI_Before.wav: Abantu: Before Humans, this second LP, is actually a prequel to After Robots. So the first album is the second in the trilogy. Abantu means "people," and the idea is basically talking about humankind and the direction in which we're moving. Humans in the physical. Human spirituality. Technology, you know, AI. After robots was a bit post-apocalyptic. Before humans is reaching into a space where nothing has begun, the pre Big Bang space.
MUSIC: a bit more
[[B_29.wav: BANNING: Georges, at the end of our interview, I asked Mpumi how the band was dealing with the pandemic crisis. He was keen to get to his wife in France, but the other guys seemed to be getting on with life.
ACTY: A37_MPUMI_now.wav: As I speak to you right now, I'm also like packing up my flat, trying to catch the last flight out of South Africa into France, which feels like a mission impossible. Tsepang, our drummer, is mostly in the studio, because he does a lot of production work and soundtrack for films, TV, and so forth. And then Molefi, the bassist is on a farm, you know, back to basics, bass man, obviously. Out there, around the farm, there's a school, and he's got kind of music classes that gives the kids around there. So he's working on that. He's busy. And then Tebogo, the "new guy "on the trumpet, he's a policeman, in the Police Band. So he is busy. So that's us. And every now and again, we get together to jam.]]
ACTY: A38_MPUMI_crisis.wav: I hope we get through this moment. I feel like we will. But I don't think we can go on doing things the way we do them and expect no consequences and repercussions. We're living in nature. And even the way we treat each other as people, the systems themselves, the fact that people don't have a basic income, a social security. Like, I don't understand why that concept is so controversial. It's like the main human right should be the right not to be poor. None of us are born by consent. We all arrive here thinking, "What the hell?" and we cry our lungs out… "Boy, I didn't ask to be here!" You know?
WINDOW/BED: M17_Go Starring.m4a, Moonlight Sanelly, Rabulapha! (Just Music,

B00XO39YSO)
GEORGES: FUNDING FOR AFROPOP WORLDWIDE COMES FROM THE NATIONAL ENDOWMENT FOR THE ARTS, WHICH BELIEVES A GREAT NATION DESERVES GREAT ART, AND PRX AFFILIATE STATIONS AROUND THE U.S. AND, NOW MORE THAN EVER, THANK YOU FOR SUPPORTING YOUR PUBLIC RADIO STATION.
GEORGES: WE LEAVE YOU WITH MUSIC FROM ANOTHER SOUTH AFRICAN ARTIST WE HAD HOPED TO PRESENT AT SOUTH BY SOUTHWEST, MOONCHILD SANELLY.
WINDOW: short bit of vocal (0:23-0:43 should be just about right)
GEORGES: THANKS TO TODD PUCKHABER AND ALL THE GOOD PEOPLE AT SOUTH BY SOUTHWEST. WE'RE PRAYING FOR A RENNAISSANCE NEXT YEAR. AND THANKS TO THE ARTISTS WHO SPOKE WITH US FOR THIS PROGRAM. AND THANK YOU, BANNING, FOR CO-HOSTING FROM THE AFROPOP ARCHIVE.
VISIT AFROPOP.ORG TO WHILE AWAY YOUR SHELTERING HOURS, ESPECIALLY WITH OUR NEW QUARENTUNES FEATURE, LIVE CONCERTS YOU CAN ENJOY FROM THE COMFORT OF HOME. YOU CAN ALSO FIND US ON FACEBOOK AND FOLLOW US ON TWITTER AT "AFROPOPWW." MY AFROPOP PARTNER IS SEAN BARLOW. SEAN PRODUCES OUR PROGRAM FOR WORLD MUSIC PRODUCTIONS. RESEARCH AND PRODUCTION FOR THIS PROGRAM BY BANNING EYRE.
WINDOW/BED: L'arbre A Palabres, Manu Dibango, Electric Africa (Terrascape Records, 8 712177038756)
GEORGES: BEFORE I LEAVE YOU, I HAVE THE SAD DUTY TO REPORT MORE PASSINGS IN OUR AFROPOP WORLD. FIRST, MY FRIEND AND COUNTRYMAN THE GREAT MANU DIBANGU, WHO DIED FROM THE CORONAVIRUS ON MARCH 24. WE WILL SOON AIR A TRIBUTE TO MANU YOU WON'T WANT TO MISS. THEN THE "KING OF THE CALABASH" AND LONGTIME SIDEMAN TO ALI FARKA TOURE, HAMA SANKARE. HAMA DIED ON MARCH 29 WHEN THE VEHICLE HE WAS TRAVELING IN STRUCK AN IED OUTSIDE OF NIAFUNKE. HE WAS RETURNING TO BAMAKO AFTER VOTING IN THE RECENT MALIAN ELECTIONS. AND FINALLY, AN INTREPID JOURNALIST AND LONGTIME CONTRIBUTOR TO OUR WEBSITE, BASTIAAN SPRINGER, WHO DIED ON MARCH 28 AFTER A SHORT ILLNESS. ALL OF THESE FINE MEN WILL BE SORELY MISSED. BUT WE CARRY ON, AND FROM EVERYONE AT AFROPOP WORLDWIDE TO ALL OUR LISTENERS, WE CAN'T SAY IT ENOUGH: STAY SAFE, AND LOOK AFTER ONE ANOTHER.
JOIN US NEXT WEEK FOR ANOTHER EDITION OF AFROPOP WORLDWIDE. OUR CHIEF AUDIO ENGINEER IS MICHAEL JONES. THIS PROGRAM WAS MIXED AT STUDIO 44 IN BROOKLYN BY MIKE. BANNING EYRE AND CC SMITH EDIT OUR WEBSITE, AFROPOP.ORG. OUR DIRECTOR OF NEW MEDIA IS BEN RICHMOND. AND I'M GEORGES COLLINET.