Taking the Pulse in Dar Es Salaam 2023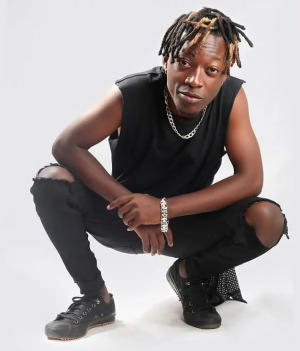 Dar Es Salaam, a deep water port on Tanzania's Indian Ocean Coast, is a musical powerhouse. This on-the-ground report delves into the city's top music styles, Bongo Flava, modern taarab, Swahili rumba, local gospel and the latest craze, breakneck-paced singeli music. We hear from artists and producers, sample rehearsals and live shows, and reveal a rich musical world that is far too often overlooked in coverage of African music.
Produced by Banning Eyre
This week, we are pleased to offer a visual version of the program on YouTube, featuring many of our photographs from Dar Es Salaam, 2023!

Transcript
Taking the Pulse in Dar Es Salaam 2023
WINDOW: M00a_Tease_SRumba_Veronica.wav, Msondo Ngoma, "Veronica" YouTube (up to 00:09, then to bed)
GEORGES: AH, THE SWEET SOUND OF SWAHILI RUMBA, FROM DAR ES SALAAM, TANZANIA.
WINDOW: (up to 00:30, then to bed)
GEORGES: THAT'S MSONDO NGOMA, THE LONGEST RUNNING DANCE BAND IN TANZANIA. BUT THERE'S A LOT MORE TO TANZANIAN MUSIC THESE DAYS THAN RUMBA. THERE'S BONGO FLAVA….
WINDOW: M00b_Tease_BongoFlava_Chitaki.wav, Diamond Platnumz, "Chitaki," YouTube single. (top to 00:16, then to bed)
GEORGES: RECOGNIZE THAT VOICE? DIAMOND PLATNUMZ, THE REIGNING KING OF BONGO FLAVA. BUT ALSO HUGE IN TANZANIA IS GOSPEL MUSIC.
WINDOW: M00c_Tease_DiakoniaGospel_Naangalia.wav, Diakonia Gospel, "Naangalia" Diakonia Gospel Music, self-produced (up to 00:18, then to bed)
GEORGES: CAN YOU FEEL THE SPIRIT? THAT'S DIAKONIA GOSPEL CHOIR. BUT THAT'S NOT ALL.
WINDOW: M00d_Tease_modernTaarab_Chakula.wav, Dar Es Salaam Modern Taarab, "Chakula Kipi Kitamu" Album No. 18, self-produced (up to 00:18, then to bed)
GEORGES: THE URBAN SOUND OF MODERN TAARAB FROM DAR ES SALAAM. HELLO, GEORGES COLLINET WITH YOU ON AFROPOP WORLDWIDE FROM PRX. AND AS YOU MAY HAVE GUESSED, WE'RE BACK IN ONE OF OUR FAVORITE AFRICAN CITIES, DAR ES SALAAM, A DEEP WATER PORT ON TANZANIA'S INDIAN OCEAN COAST, AND A MUSICAL POWERHOUSE. WE'LL BE HEARING FROM ALL THESE GROUPS ON THIS EPISODE, "TAKING THE PULSE IN DAR ES SALAAM." BUT WE START WITH ANOTHER GENRE, ARGUABLY THE MOST POPULAR ONE IN TANZANIA IN THE 2020S. IT'S CALLED SINGELI.
WINDOW: M01a_MzeeAF_board.wav + M01b_MzeeAF_house.wav (Mzee Wa Bwax, Live at the Alliance Francais, Dar Es Salaam) (up to 00:28, then to bed)
GEORGES: LIVE FROM THE ALLIANCE FRANCAIS IN DAR, THIS IS SINGELI MUSIC FROM MZEE WA BWAX, A RISING STAR IN THIS YOUNG GENRE. WE CAUGHT UP WITH MZEE'S MANAGER, KANDORO, WHO WAS ROAMING THE DANCE FLOOR THAT NIGHT.
ACTY: 01A_Kandoro_Singeli.wav: My name is Manager Kandoro. I am the founder of Singeli music here in Tanzania. I have a non government organization for developing young talented artists from the street. Singeli, it comes from mchiriku and taarab. The good thing about singeli is that it's a music that originates here in Tanzania. We can call it a modern traditional music. So it really represents us.

ACTY: 01B_Feedo_Singeli.wav: "Singeli originated from two genres of music. It was coastal music called taarab, modern, and then there was mnanda and mchiriku from the ghetto. Mnanda is mostly preferred by men, and taarab it was kind of used for the women. So singeli came between these two genres, mnanda and taarab. So that the audience for taarab and mnanda they can be linked through the one genre."
GEORGES: THAT'S EDWARD PAUL, A.K.A FEEDO FROM THE RADIO STATION EFM IN DAR ES SALAAM. EFM WAS LAUNCHED IN 2014 AND MADE ITS NAME PROMOTING TANZANIA'S ALTERNATIVE MUSIC GENRES, LIKE SINGELI, THE MOST TALKED ABOUT SOUND IN TANZIANIA TODAY.
WINDOW: more of M01. (30 seconds or so)
GEORGES: WE'LL BE HEARING A LOT ABOUT SINGELI MUSIC IN THIS PROGRAM. THIS PERFORMANCE BY MZEE WA BWAX IS A BIT UNUSUAL, BECAUSE HE'S BROUGHT IN AN ACE CONGOLESE GUITARIST FOR THE GIG IN DOWNTOWN DAR. MOST SINGELI CONCERTS HAPPEN IN THE OUTSKIRTS OF TOWN, OR IN THE GHETTOS WHERE THE MUSIC WAS BORN. HERE'S PK MR. KONK WITH A MORE TYPICAL SINGELI TRACK "SHTUKA." FASTEN YOUR SEATBELTS.
MUSIC: M02_PK MR KONK - SHTUKA ( OFFICIAL AUDIO ).mp3, PK Mr Konk, YouTube (4:42) (Up to 1:51, then to bed)
BED (alternative; if needed) M02a_Dulla Makabila X Ngajupa - Wanaongea.mp3 YouTube single (This is probably easier to talk over.)
ACTY: 02a_PK_intro.wav: My name is PK Mr Konk they call me Boy 130 or American Boy (then to Swahili)
ACTY: 02b_PK_intro_Kitime.wav: So the American boy started music when he was very young, but he was influenced basically by the kigodoro music that we were playing in the street because he grew in those streets so he could hear all those people hyping the music. And then there was this other artist called Dogoniga, who was young; he was his age because he thought at the first all those people who were hyping were of much older age. And suddenly came this Dogoniga whose age was like him and was doing something. And then he really got inspired that. So if Dogoniga can do it, I can do that.
GEORGES: THAT'S OUR MAIN MAN IN DAR ES SALAAM, THE LEGEND, JOHN KITIME TRANSLATING FOR PK MR. KONK. PK WAS JUST A TEENAGER WHEN HE STARTED OUT IN SINGELI MUSIC, AND HE'S COME A LONG WAY.
ACTY: 03a_PK_witch.wav (Swahili)
GEORGES: PK MR. KONK IS PREVIEWING A NEW SONG HE'S WORKING ON.
ACTY: 03b_PK_witch_Kitime.wav: This is an interesting story. He has a grandmother and she's a witch. And she's taking him all the time on these trips, going up, flying up in the air and bewitching people. So he's asking, "Bibi, what is this? Where are you taking me? Why, Bibi? Why are you doing this to me? Who are these people who are together now? That's the story."
BED (no emerge): M03_PK MR KONK - MCHAWI JOMBO.mp3, YouTube single
GEORGES: [chuckles] YOU'LL BE HAPPY TO LEARN THAT THIS IS NOT A TRUE STORY. SINGELI SONGS OFTEN TELL HUMOROUS TALES ABOUT LIFE IN THE GHETTO. IN HIS EARLY DAYS PK MR. KONK WAS HIRED FOR POLITICAL RALLIES, SO HIS FANS WOULD COME AND HEAR THE MESSAGE. BUT FOR HIM, THE MESSAGE WAS NOT THE POINT.
ACTY: 04_JKitime_business.wav: they go to these as a business, as musicians who are in business. So, whatever party that calls them, there is no problem. So they'll perform, they'll get paid. So it's not politics; it's business.
GEORGES: IT'S IMPORTANT TO UNDERSTAND THAT THIS MUSIC AROSE FROM THE POOREST, ROUGHEST STREETS OF THE CITY, AND IT HAS NOW TAKEN THE WHOLE COUNTRY BY STORM. WE ASKED FEEDO AT RADIO EFM ABOUT THE NAME. SINGELI.
ACTY: 05_Feedo_name.wav: Singeli. There was a person called Singeli. He was a music dancer, the one who used to dance that kind of beat. So a chanter used to call his name, "Singeli, Show me something. Singeli. Singeli!" So that person made people think that that kind of music is called Singeli, by his name.
GEORGES: AT EFM RADIO, WE MET ANOTHER SINGELI ARTIST CALLED TAMIMU.
ACTY: 06_Tamimu-sings.wav:
GEORGES: MAYBE YOU CAN HEAR A HINT OF THE TAARAB SIDE OF SINGELI MUSIC IN TAMIMU'S MELODY. THIS GUY HAS LOTS OF HITS. HE TOLD US THAT HE DOES LIVE SHOWS, BUT EVERYTHING FLOWS FROM THE MUSIC AND VIDEOS HE UPLOADS ON DIGITAL PLATFORMS LIKE BOOMPLAY, AUDIOMACK AND YOUTUBE.
ACTY: 07a_Tamimu-streaming.wav (Swahili)
ACTY: 07b_ Tamimu-streaming _Kitime.wav: The first thing is that they go and record the audio, and then they get someone to shoot the video. And after they have the audio and the video, he has got his committee. They sit down and what do we do? How do we go about this one? They talk to the digital platforms, the Boomplay Audiomack. And then they come to the radio about giving him an interview. The advantage of the streaming platforms, they give you calls for live shows.
WINDOW: M04_Tamimu_Sina Stress_Official Video.mp3, YouTube (top to at least 1:28, longer if there's time)
GEORGES: SINGELI STAR TAMIMU WITH THE SONG "SINA STRESS." VISIT AFROPOP.ORG FOR A PLAYLIST OF SINGELI VIDEOS. YOU'LL SEE HOW SINGELI SONGS ADDRESS ALL SORTS OF SOCIAL SITUATIONS AND SLYLY TAKE ON IMPORTANT ISSUES IN A CHANGING SOCIETY.
BUT NOW, LET'S SWITCH GEARS TO THE BIGGER WORLD OF TANZANIAN POP MUSIC, THE WORLD OF BONGO FLAVA! HERE'S A 2022 TRACK BY TANZANIA'S BIGGEST POP STAR, DIAMOND PLATNUMZ, FEATURING MBOSSA.
WINDOW: M05_Gidi (Perform) By Diamond Platnumz.mp3 (top to 1:30, then to bed)
ACTY: 08_Boni_hiphop.wav: Bongo Flavor is more like a movement, like hip hop. Bongo Flavor emulates hip hop.
GEORGES: THAT'S VETERAN PRODUCER BONI LOVE, A MAN WHO HAS HAD A FRONT ROW SEAT FOR THE WHOLE HISTORY OF THE BONGO FLAVA MOVEMENT.
ACTY: 09_Boni_bongo.wav: Bongo is brain. You know, the difficulty of life, the challenges of life. People used to say that this is bongo. For instance, you're working for John Kitime, and you're getting paid 1000 a month, but your daily expenditure is more than 5000 and you manage. So they say that you're using bongo, your brain.
GEORGES: IN THE BEGINNING, THE 1990S, BONGO FLAVA TOOK ITS CUES FROM R&B, RAP AND HIP HOP. BUT THERE WAS A KEY DIFFERENCE. ARTISTS HAD TO RAP AND SING IN KISWAHILI.
ACTY: 10_Boni_Swahili.wav: Because the priority of an artist to get into a studio and record you were asked to rap in Swahili. Even the owners of the studios, like Malingao Studios owner Kusaga by then used to say, you know what? It's better because if you rap in Swahili, everybody get the message straight. Then we had no radio station. We had no TV. So there is no way that you can showcase your stuff unless you're in the wedding or a party. It actually started slowly. Then we realized that, you know what, we can give these people a chance to develop their skills. So we decided to buy stuff to open a recording studio. We received the equipment in 1990. Then we took some time to start studying. We were actually reading manuals, so it was a hard task.
WINDOW: M06_PROF.JAY - CHEMSHA BONGO.mp3 (top to 1:33, then to bed)
GEORGES: TANZANIAN BONGO FLAVA PIONEER PROFESSOR JAY WITH 'CHEMSHA BONGO."
ACTY: 11_Boni_ChemshaBongo.wav: When Professor J came with this single called "Chemsha Bongo," it was really a turning point, the point of no return for Bongo Flava.
GEORES: BY THEN, STATE RADIO HAD STARTED PLAYING THE NEW MUSIC, AND IN 1998, CLOUDS F.M. CAME ON THE AIR WITH A MISSION TO PROMOTE BONGO FLAVA. FROM THERE THINGS MOVED. STARS EMERGED, INCLUDING IN THE 2000s DIAMOND PLATNUMZ, AN ARTIST WHO BLEW UP THE SCENE DRAMATICALLY.
ACTY: 12_Boni_Diamond.wav: There's a song called "Nitarejea." He sings about his family. He actually telling the wife that, I'll be back, so take care of the kids. He was talking about the neighborhood that he's from. It's a very low life type of neighborhood. But he's proud of it. And he's a very good business as well. He has his own media, his own radio station, his own TV, his label.
WINDOW: M07_Diamond Platnumz - Nitarejea.mp3 (emerge 0:54—1:29. Then to bed)
GEORGES: DIAMOND PLATNUMZ WITH HIS 2014 HIT "NTAREJEA." AS BONI LOVE MENTIONED, DIAMOND HAS HIS OWN LABEL, WASAFI, AND IT HAS PRODUCED PLENTY OF STARS, INCLUDING FORMER COLLABORATOR AND NOW MEGASTAR IN HIS OWN RIGHT: HARMONIZE. CHECK OUT HARMONIZE'S 2022 SONG "DEKA." YOU CAN HEAR THAT THE MUSIC HAS COME A LONG WAY FROM RAPPERS AT WEDDINGS IN THE EARLY '90S.
WINDOW: M07_Harmonize ft Mabantu - Deka (Animation Lyrics Video).mp3 (emerge on rapping at 0:16-2:48. If we need to cut, could fade to bed at 1:48 )
GEORGES: HARMONIZE FEATURING MABANTU WITH "DEKA." THESE DAYS THERE ARE LOTS OF ARTISTS, LOTS OF LABELS AND LOTS OF RADIO STATIONS. FOR AN ARTIST TO PROMOTE HIS OR HER WORK IS A HUSTLE.
ACTY: 13_Boni_promotion.wav: Nowadays you don't go to a radio station or TV station and beg for a presenter or an anchor to play your stuff. Now it's just a matter of you and people around you who can help you financially, so you can get the material that you can post in a social media. And it's consuming a lot of time because there are a lot of platforms and you need to be hands on. You need to be there. And that is where creativity can play a part. You need to drill your material to make people listen. They do the media tour. And an artist can spend up to a month because there are a lot of radio stations, there are a lot of TV stations nowadays. It has become a norm that when you finish recording your music, you need to do a video as well. So when you start a media tour, when you go to Clouds, you start to the Clouds FM, then you go to the Clouds TV. When you go to the other radio and TV station, you do the same. And some artists have gone far. They're actually promoting their stuff in the whole of Africa now.
WINDOW: M09_Diamond Feat Davido - Number One Remix.mp3: (to 1:04, then to bed)
GEORGES: "NUMBER ONE" WITH DIAMOND PLATNUMZ FEATURING NIGERIAN AFROBEATS STAR DAVIDO. SUCCESS LIKE THIS DID NOT COME EASILY FOR BONGO FLAVA ARTISTS. LAMAR NIEKAMP IS A VETERAN PRODUCER WHO HAS WORKED WITH OVER 100 TANZANIAN ARTISTS, INCLUDING THE PIONEERS OF BONGO FLAVA.
ACTY: 14_Lamar-list.wav: Joe McKinney. Mossiti, Mabov Professor Jay, Lady JD…. Those are some of the artists I started working with back in 2007.
WINDOW: brief emerge
ACTY: 15_Lamar-money.wav: When we was doing music, there was no money. We used to do it for love and passion, but then in 2010, when Damien started breaking through Nigeria and South Africa, that's when we used to see people getting a lot of money to perform. Now people are getting paid well because they are different things like endorsements, streaming, YouTube is paying them. They do a lot of shows that get them paid well.
GEORGES: AS YOU MAY HAVE GATHERED, THE WORLD OF TANZANIAN POP IS LARGELY MALE DOMINATED, BUT NOT COMPLETELY. WE SPOKE WITH A PRINCIPLE AT CLOUDS MEDIA GROUP ABOUT FEMALE ARTISTS IN BONGO FLAVA.
ACTY: 155_Jules_Nandy.wav: My name is Jules. Currently I am a music director here as a Clouds Media Group for TV and radio. Also, I'm a creative and strategist. Right now we have Nandy, we have Zuchu, Mawasama, YaNi. On my point of view, a leading a personnel artist in a female, I can say it's Nandy, because Nandy has managed to come up with a label that help other females. It's called an African Princess label. Before this era, we used to have a lot of female rapper. There was Lady J. D. We had Witness Kibongi, we had Mositi, Lena, But as time goes by, you know, in the media in Tanzania, you have to be very sharp. We have this one challenge in a Bongo Flava. We have a good music, but we don't know how to strategize into a market. We only know that if we produce music, we just want it to be aired on a TV, on a radio, on a social media, and it's done. So you can see there are a lot of circumstances that made a lot of artists to disappear. It's because of strategizing.
WINDOW: M9.5_Nandy X Oxlade – Napona.wav: (up to 1:21, then to bed)


GEORGES: BEAUTIFUL. THAT'S NANDY, CREATOR OF THE AFRICAN PRINCESS LABEL. THE SONG IS "NAPONA" FEATURING NIGERIAN ARTIST OXLADE. AS JULES NOTES, ARTISTS, MALE OR FEMALE, CAN COME AND GO VERY QUICKLY IN THIS ENVIRONMENT. MAYBE THAT'S ONE REASON TANZANIA'S POP MUSIC GETS OVERSHADOWED BY AFROBEATS AND AMAPIANO ON THE INTERNATIONAL SCENE. THIS IS CONSIDERED A PROBLEM SERIOUS ENOUGH FOR THE GOVERNMENT TO GET INVOLVED. HERE'S JOHN KITIME.
ACTY: 16_JKitime_nationalbeat.wav: The government had this funny idea: No, we must have a national beat. They called. We said, "What is he talking about?" (laughs) We all started laughing. But then they were serious. They set up a committee…
ACTY: 17_Lamar_kit.wav: …They went to different tribes to collect some of the instruments. Basically what they made was a producers' kit which has instruments that you can use while composing.
GEORGES: THAT'S LAMAR NIEKAMP AGAIN. SO THIS KIT WOULD GIVE PRODUCERS SAMPLED SOUNDS OF TRADITIONAL INSTRUMENTS. AND THIS WOULD HELP THEM DEVELOP A NATIONAL SOUND. BUT COUNT LAMAR AS A SKEPTIC.
ACTY: 18_Cinderella.wav: Tanzania had a sound already. You listen to Ali Kiba "Cinderella". That's typical Bongo Flava. (It's different from Kenya) Yes, Bongo Flava sound was already there.
WINDOW: M10_Ali kiba-cinderella.wav. You Tube (up to 1:04, then to bed)
GEORGES: ALI KIBA WITH "CINDERELLA," CIRCA 2008. WELL, APPARENTLY THIS SOUND WAS NOT ENOUGH TO SATISFY THOSE IN SEARCH OF A NATIONAL BEAT. HERE'S JOHN KITIME'S TAKE.
ACTY: 19_JKitime_Singeli.wav: There are so many things. Actually, for this beat to become national, it's not something you're going to tell people: "This is the beat," and then they take it over. No, this is something people dream. Suddenly there's this funny one beat that comes out of nowhere and everybody likes it. Singeli has crossed that border. It started, and then it's like all over the country. So you don't need even to get another national beat. You have this singeli. In four or five years time, it will disappear. Something else will come. So what are you going to do with your national beat, sponsored by the government? This is the only beat. I don't know how they're going to work it. I don't know.
GEORGES: WELL, THERE'S ONE THING MOST EVERYONE WE MET IN DAR SEEMS TO AGREE WITH. FOR THE MOMENT, SINGELI RULES! AND THAT TAKES US BACK TO WHERE WE STARTED.
WINDOW: M11_Balaa mc - Msumbufu.mp3 YouTube single (top to 1:10, then to bed)
GEORGES: SINGELI MUSIC FROM BALAA MC. THE SONG IS "MSUMBUFU" AND YOU CAN FIND THE VIDEO AND LOTS MORE ON TANZANIAN MUSIC ON OUR WEBSITE, AFROPOP.ORG. COMING UP, GOSPEL, MODERN TAARAB AND SWAHILI RUMBA AS WE TAKE THE PULSE OF DAR ES SALAAM. I'M GEORGES COLLINET AND YOU'RE LISTENING TO AFROPOP WORLDWIDE FROM PRX.
WINDOW: 20-second break: M12_Diamond Platnumz Ft Focalistic , Mapara A Jazz & Ntosh Gazi - IYO.mp3Single, "Iyo" (WM South Africa)
WINDOW/BED: M13_DarModern_rehearsal.wav (from top. Time to next emerge)
GEORGES: IN THE MANGOMENI NEIGHBORHOOD OF DAR ES SALAAM, THE GROUP DAR MODERN TAARAB IS REHEARSING A NEW SONG. IT'S ABOUT A HOUSE SERVANT WHO IS MISTREATED BY HER EMPLOYERS. SHE COMPLAINS, "EVEN A MOSQUITO MUST HAVE A HOME."
WINDOW: (emerge on full band 00:20—1:20, then to bed)
GEORGES: SUCH LOVELY MUSIC! THE FOUNDER AND CHIEF COMPOSER OF DAR MODERN TAARAB IS ABDULLAH FERESHI. HE HAD A LONG CAREER AS AN ENGINEER FOR THE CITY'S POWER COMMISSION, BUT IN 2005, HE FORMED THIS GROUP TO PURSUE HIS TRUE PASSION, TAARAB MUSIC.
ACTY: 20_Fereshi_tradition.wav: There is traditional taarab and modern taarab. Taarab started in Tanzania in 1889 during the period of the Sultan in Zanzibar. But it picked up in 1928 with the first renowned singer in Zanzibar called Siti Bint Saad. This is the first first person who dramatized Arab and it came very much known.
GEORGES: STARTING IN THE 1950S, LARGE TAARAB ENSEMBLES EMERGED, LIKE THE CULTURE MUSICAL CLUB WE HEARD IN OUR PROGRAM ABOUT THE SAUTI ZA BUSARA FESTIVAL IN ZANZIBAR.
ACTY: 21_Fereshi_EAMelody.wav: In 1994, there was one group called the East African Melody, modern taarab. In 1995, early 95, I promoted this group. I was the first person who sent them in the hinterland and it became very famous, this group. It is them who really made this modern taarab flourish.
GEORGES: SO WHAT MAKES THE SOUND MODERN?
ACTY: 22_Fereshi_instruments.wav: Instead of the violin, the oud and the kanun, we are now using guitar, the solo guitar, rhythm guitar, bass guitar and the keyboards. And we have this drum machine.
GEORGES: MODERN TAARAB WAS AIMED AT A YOUNGER URBAN AUDIENCE, AND IN ADDITION TO THE CHANGE OF INSTRUMENTS, THE MUSIC BROUGHT IN NEW RHYTHMS FROM NGOMA TRADITIONAL GROUPS AND ALSO POPULAR RUMBA. BUT MR. FERESHI SAYS THAT WHEN HE FORMED DAR MODERN TAARAB HE WAS DETERMINED NOT TO ABANDON THE OLD TRADITION.
ACTY: 23_Fereshi_motives.wav: There are two motives for starting this band. First of all, it's a passion. I love Taarab music, I enjoy enjoying composing songs. And the second is to promote or to enhance culture, especially the coastal culture. In Tanzania, there are many Taarab musical groups, but our group would like to maintain the link between our modern and the traditional taarab. If you hear Taarab music other groups, you'll find it's very, very different from ours, because we do not completely run away from the traditional.
MUSIC: M14_Una Deni Kubwa La Mama.wav Dar Es Salaam Modern Taarab, Volume 18, self produced. (over 10 minutes. Nice to get 4 if we can)
GEORGES: DAR MODERN TAARAB WITH A SONG THAT SAYS, "YOU OWE YOUR MOTHER A HUGE DEBT. WHATEVER YOU DO, YOU CAN NEVER PAY HER BACK FOR ALL THE TROUBLES SHE'S FACED." AMEN TO THAT.
WINDOW: M15_Diakonia_rehearsal.wav (time to next emerge)
GEORGES: ACROSS TOWN ONE EVENING, WE DROPPED IN ON A VERY DIFFERENT REHEARSAL. THIS IS DIAKONIA GOSPEL TEAM.
WINDOW: M15 (emerge on vocal at 00:18—51, then to bed)
WINDOW: 24_Elidade_intro.wav: My name is Dr Elidade Sangi. I'm a music director, vocal coach for Diakonia Gospel Team. The group was started as friends, who meet together and have this kind of Bible study, talking, having birthday parties together. And then we felt like, okay, among us, there are people who are singers. Among us there are people who are composers and musicians. So why don't we make a group which is not from one denomination. It's like, from different angles. That's how we started.
GEORGES: THESE ARE INTERESTING TIMES FOR TANZANIAN GOSPEL.
WINDOW: 25_Elidade_diversity.wav: Yeah, we are in a diversity. There are people who are doing pure African music. There are people who are doing Afro America. You can see people are trying to merge American gospel and South African gospel together. That's how it is. Actually the market about gospel here in Tanzania is growing very fast. People are very active into that. There are a lot of private radios, digital platforms where people can hear music from different groups.
GEORGES: AS WE LEARNED, THE DIAKONIA TEAM COVERS ALL THE BASES.
WINDOW: 26_Elidade_styles.wav: We have some few songs which are very based in traditional music from Tanzania. But then when I'm talking about merging American gospel to this area, it's not only us. A lot of musicians here are doing that. A lot of musicians here are doing South African because, you know, it's marketable. People heard it for a long, long time. So if you want to go up, you have to meet different people, different listeners, different viewers, so that you can reach where you want to go.
GEORGES: HERE'S A DIAKONIA GOSPEL RECORDING ON THE TRADITIONAL SIDE. YOU WILL HEAR THE SOUND OF THE WAGOGO ILIMBA LAMELLOPHONE IN THE MIX.
MUSIC: M16_DAMU YA YESU_Edit.wav (top to 4:29 then to bed)
GEORGES: UNBELIEVABLE! THE DIAKONIA GOSPEL TEAM WITH "DAMU YA YESU," THE BLOOD OF JESUS. GOSPEL MUSIC YOU WON'T HEAR ANYWHERE ELSE.
WINDOW: M17_AfricanStar_LIVE.wav (time to next emerge)
GEORGES: THERE IT IS! THE SENSUOUS SWING AND RICH HARMONIES OF SWAHILI RUMBA, OR IF YOU PREFER, MUZIKI WA DANSI. THIS IS "AFRICAN STAR" A RARE RUMBA OUTFIT LED BY A WOMAN, LUIZER MBUTU.
WINDOW: M17, (emerge on vocal at 00:27—1:18, then to bed)
GEORGES: AFRICAN STAR RECORDED BY AFROPOP LIVE AT T-GARDEN, A POPULAR DAR ES SALAAM NIGHTSPOT. CONTRARY TO WHAT YOU MIGHT HEAR ON THE CITY'S AIRWAVES, THIS CLASSIC MUSIC IS ALIVE AND WELL. NIGHT AFTER NIGHT, JOHN KITIME TOOK US OUT TO HEAR LIVE BANDS AROUND TOWN. JOHN IS A VETERAN GUITARIST, SINGER AND COMPOSER, AND OFTEN, THE BAND WOULD INVITE HIM UP TO PLAY OR SING A SONG. ONE NIGHT, WE CAUGHT A SET BY THE LEGENDARY MLIMANI PARK ORCHESTRA.
WINDOW: M18_MlimaniPark-LIVE.wav, (bring in under prior GC, and emerge at 00:16—00:58, then to bed)
GEORGES: MAN, THEY'VE STILL GOT IT. THE 2023 LINEUP OF MLIMANI PARK ORCHESTRA, INCLUDING TWO FOUNDING MEMBERS, PERFORMING LIVE IN DAR ES SALAAM. THIS GENRE IS OFTEN DESCRIBED AS A TANZANIAN TAKE ON CONGOLESE MUSIC. BUT JOHN KITIME SAYS, IT'S NOT THAT SIMPLE.
ACTY: 27_JKitime_30s.wav: Historically, we have music that was recorded before even the recording industry started in Congo. So you've got groups like Dar Es Salaam Social Orchestra or YMCA Social Orchestra. These are recordings of the '30s and that was before the Congolese had even started the rumba movement, which even the Congolese rumba, when you think about it, it didn't start in the early days. When you listen to the music that was recorded in 1940s, what they call Congolese rumba started, should have been something, let's say, in the early 60s.
GEORGES: AS YOU CAN HEAR, JOHN KITIME KNOWS HIS HISTORY. HE'S NOT A FAN OF CALLING THESE BANDS MUZIKI WA DANSI, BECAUSE THAT TERM REFERS ONLY TO THE MUSIC OF DAR ES SALAAM, AND ALL IT REALLY MEANS IS "DANCE MUSIC."
ACTY: 28_JKitime_variety.wav: As a musician, we always said, "We're going to play music." We didn't call this kind of music muziki wa dansi. We didn't even call it rumba at that time. There's a problem that sometimes the music that became famous makes you think that is all the music that is there. But the more we go backwards, you find that almost in every town in this country had a band. At that time we were all trying to be different from another one way or the other. So some would use their traditional tunes. Yes, they would use three guitars and a conga and a drum. But the music that came out, you can't compare it to Congolese or whatever music; it's very distinctive. And there were a lot of these: Jamori Jazz Band, Atomic Jazz Band, Mara Jazz Band, Kigoma.. almost every town had a band. And then you find this wide variety now, because this small section of music became famous and it's being identified as Tanzanian music and, oh, it looks Congolese, and the argument sort of ends there. But the Congolese influence really started in the 60s, after Congo got its independence in 60 and got their prime minister, Patrice Lumumba, whom they killed a few months later. And from then they've never had peace. And so we started having inflow of immigrants from Congo coming into Tanzania and musicians also came in. So actually, the real influence of the Congolese music started then.
WINDOW: M19, (edit to emerge on guitar riff at 5:25—6:17, then to bed) [[this could be shorter]]
GEORGES: JOHN KITIME ALSO TOOK US TO SEE A VERY RECENT SPIN OFF FROM MLIMANI PARK, THE GROUP CALLED SIKINDE ORIGINAL, JUST THREE WEEKS OLD AT THE TIME. SO THE HISTORY CONTINUES. BUT THE KING OF DAR ES SALAAM DANCE BANDS IS WITHOUT A DOUBT, MSONDO NGOMA, THE LONGEST RUNNING BAND IN THE COUNTRY. THEY'VE GONE UNDER FOUR DIFFERENT NAMES OVER THE YEARS. ONCE AGAIN, WE MET THEM AT THEIR WEEKLY REHEARSAL, AND SPOKE WITH THEIR MANAGER SAIDI KABRITI.
WINDOW/BED: M19_Msondo_rehearsal.wav (very short emerge, mostly bed)
ACTY: 29_Saidi_1964.wav: This band was launched in 1964. They were starting with Nuta Jazz until 1978. After there the name changed to be the Juwata Jazz Band. It means the ruling party that time. After there the name changed to Ottu Jazz Band in 1990. Ottu, it belonged to Organization of Tanzanian Trade Union. After there the musicians wanted to employ themselves, to be independent. It was 2003. From that time up to today the band now is called Msondo Ngoma Music Band. Msondo is the name belonged to the tribe of the coast region. They have a traditional dance they call Msondo Ngoma. Yeah.
GEORGES: FROM POLITICS TO THE LABOR MOVEMENT BACK TO COASTAL CULTURE. THAT'S HISTORY, I TELL YOU. THESE DAYS, WITH TALENTED YOUNG MEMBERS, AND VIRTUALLY NO SUPPORT FROM LOCAL MEDIA, MSONDO NGOMA CARRY ON PLEASING THEIR LOYAL FANS. THEY REHEARSE ON TUESDAY AND GIG WEDNESDAY THROUGH SUNDAY NIGHTS. WE CAUGHT SOME OF THE ACTION AT THE TCC CLUB IN DAR.
WINDOW: M20_Msondo_live.wav (this is 7:01 long, let's go up through the tempo change at around 1:40, then to bed. For the ending, edit ahead to emerge around or just after 4:15 and end on the horns that start at 4:28.)
GEORGES: FANTASTIC! MSONDO NGOMA MUSIC BAND WRAPPING UP OUR VISIT TO DAR ES SALAAM, TANZANIA. FUNDING FOR AFROPOP WORLDWIDE COMES FROM THE NATIONAL ENDOWMENT FOR THE ARTS, WHICH BELIEVES A GREAT NATION DESERVES GREAT ART, AND FROM PRX AFFILIATE STATIONS AROUND THE U.S. AND THANK YOU FOR SUPPORTING YOUR PUBLIC RADIO STATION.
THANKS TO ALL OUR FRIENDS IN DAR ES SALAAM, ESPECIALLY JOHN KITIME FOR THEIR HELP WITH THIS PROGRAM. VISIT AFROPOP.ORG FOR A VIDEO PLAYLIST OF ARTISTS IN THIS PROGRAM, AND OUR PROGRAM ON THE SAUTI ZA BUSARA FESTIVAL IN ZANZIBAR. YOU CAN ALSO FIND US ON FACEBOOK AND FOLLOW US ON TWITTER AT "AFROPOPWW." MY AFROPOP PARTNER IS SEAN BARLOW. SEAN PRODUCES OUR PROGRAM FOR WORLD MUSIC PRODUCTIONS. RESEARCH AND PRODUCTION FOR THIS PROGRAM BY BANNING EYRE. AND, BE SURE TO SUBSCRIBE TO OUR PODCAST, INCLUDING RADIO PROGRAMS AND OUR AFROPOP CLOSEUP PODCAST SERIES.
BY THE WAY, WE'RE ORGANIZING AN AFROPOP MUSIC LOVERS TRIP TO DAR ES SALAAM AND ZANZIBAR IN FEBRUARY 2024. WE'LL TAKE THE PULSE OF DAR ES SALAAM IN PERSON, AND BLISS OUT AT THE GREATEST MUSIC FESTIVAL IN EAST AFRICA, AND EVEN FIND TIME TO VISIT ZANZIBAR'S WORLD FAMOUS WHITE SAND BEACHES. WRITE TO US AT INFO@AFROPOP.ORG FOR DETAILS.
AND DON'T FORGET TO JOIN US NEXT WEEK FOR ANOTHER EDITION OF AFROPOP WORLDWIDE. OUR CHIEF AUDIO ENGINEER IS MICHAEL JONES. THIS PROGRAM WAS MIXED IN BROOKLYN BY MICHAEL JONES. ADDITIONAL ENGINEERING BY GC FROM THE SYNCOPATED LAIR IN WASHINGTON, D.C. BANNING EYRE AND CC SMITH EDIT OUR WEBSITE, AFROPOP.ORG. OUR DIRECTOR OF NEW MEDIA IS MUKWAE WABEI SIYOLWE. AND I'M GEORGES COLLINET.