Afropop Worldwide
The Black History of Tap Dancing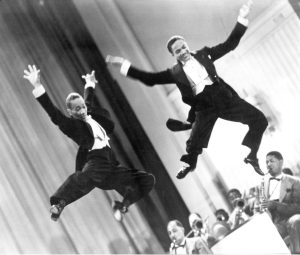 Foundational for Broadway and the movies, intertwined with jazz, tap dancing is a Great American Art. Strap on your shoes and shuffle along as we trace the history of tap and celebrate the Black artists and innovators who built--and continue to build--this art form. From its murky origins melding African percussion and Anglo-Irish step dancing, to tap's golden age and its ongoing evolution.
Produced by Ben Richmond.
APWW #851
Photo: "Talladega College, Women's Tap" via the National Archives.
Deepest thanks to Brian Seibert, Lisa La Touche and Dianne Walker.