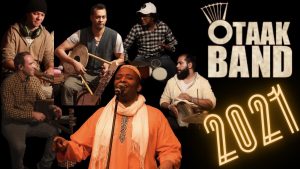 Known by names like krar, kisara, tambur, simsimiyya and masinkob, the lyres of East Africa represent some of the world's oldest string instruments. The Otaak Band is dedicated to uplifting and advancing these traditions. Otaak founder Miguel Merino tells the story with audio from his work in Egypt during the pandemic.
Produced by Miguel Merino.
Afropop Closeup Season Six.