The Soul of São Paulo: Rock, Rap and Future Music from the Endless City
In this episode, Afropop Worldwide travels to São Paulo, the Brazilian megalopolis, to report on the explosive music scene stirring among the city's cosmopolitan youth. São Paulo is hardly the Brazil you see on the postcards--it's a city of endless high-rises that stretch into the horizon, covered in colorful graffiti and snarled with traffic. But it's also a place where people, ideas, sounds and technologies come together and get scrambled up like nowhere else in South America. On this program, we delve into the music being made in São Paulo as a window into the Brazil of the future. First, we head to the city's sprawling outskirts to explore São Paulo's long and vibrant relationship with hip-hop culture. Then we check out the local indie scene, where artists like Holger and Lulina seamlessly mix Brazilian traditions with the latest sounds from the U.S. and Europe. We visit local record shops, an Afro-Brazilian music fair and DIY venue for underground music, and speak with everybody from São Paulo legend Arnaldo Antunes to up-and-coming songwriter Thiago Pethit, hip-hop innovator Rodrigo Brandão and bluesy rockeira Bárbara Eugênia. (Originally aired Dec. 26, 2012)
The Soul of São Paulo Video and Spotify Playlist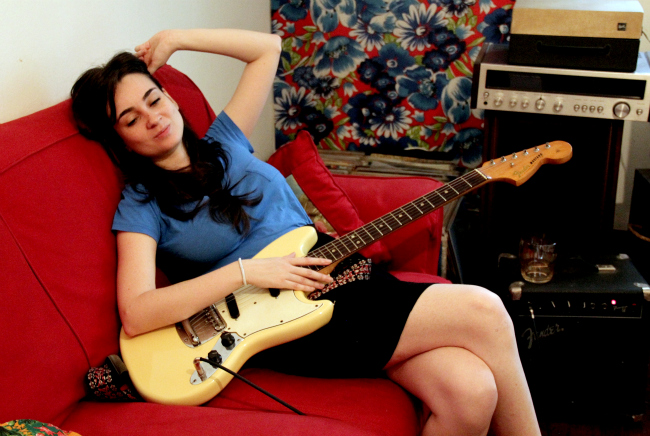 The Soul of São Paulo, In Pictures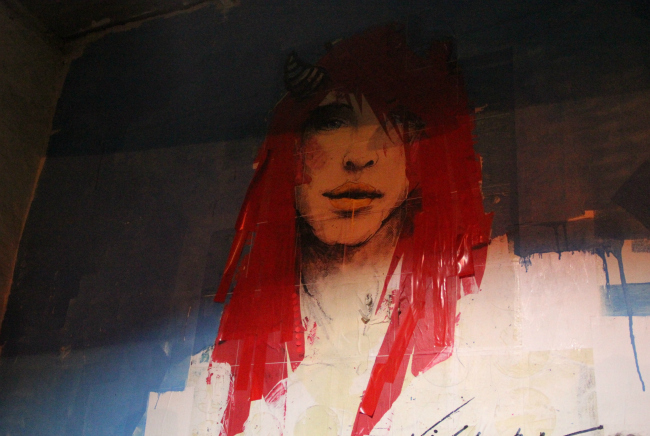 Featured Artists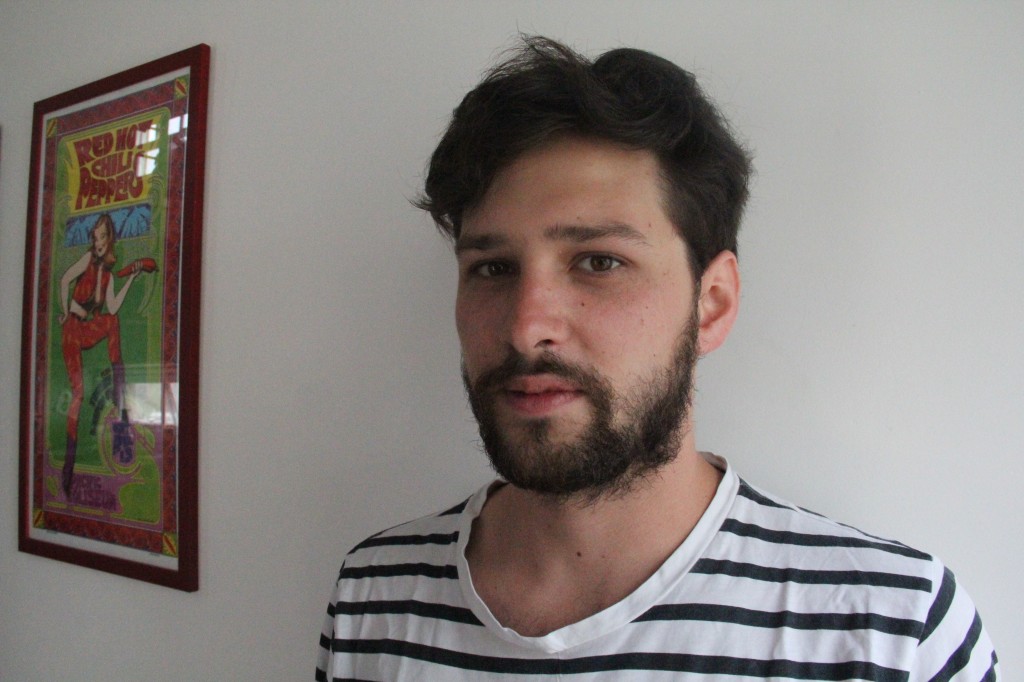 Holger
Most Recent Album: Ilhabela (2012)
Song To Get Stuck On: "Treta"
Holger is an innovative rock quintet from São Paulo and a member of the Avalanche Tropical collective (which includes groups like Bonde do Rôle and Banda Uó). Their sound incorporates the wavy tones of '80s-era Brazilian rock, drum beats from Brazilian tropi-pop styles like axé, and a unmistakable Brooklyn indie sensibility. Following a 2010 debut record called Sunga, which was highly acclaimed in the Brazilian music press, Holger has just released a kick-ass album titled Ilhabela which explores the Brazilian indie fusion concept further.
Quote: "São Paulo is so big and there's so much concrete, and there are old trees, big trees. There's so much food, and I relate so much food to music, so it's quite inspiring."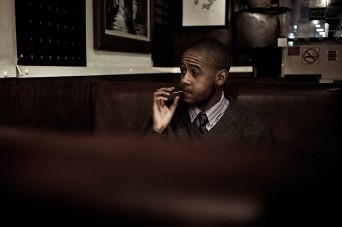 Emicida
Most Recent Album: Doozicabraba e a Revolução Silenciosa (2011)
Song To Get Stuck On: "Triunfo"
Hip-hop artist Emicida is one of the leading voices in Sao Paulo's ginormous rap scene today. After coming up in at the legendary freestyle battles in the Santa Cruz neighborhood, Emicida's music spread quickly on social networks throughout Brazil. His tight flows and impressive lyrical turns have made him instrumental in bridging the gap between the old-school favela crowd and the underground scene downtown. He has been a featured artist in Vice's "Creator's Project," and was heavily involved in the soundtrack to the Max Payne video game, which takes place in São Paulo.
Quote (via MTV Iggy): "Rap is urban music and it has to do with what goes on in the city. I think São Paulo is very similar to New York and that shared city element drives people towards rap. Culture travels here quickly and people are always hooked up to what's new."
http://youtu.be/Bo8Gg6dGIIQ
Tulipa
Most Recent Album: Tudo Tanto (20120)
Song To Get Stuck On: "Efêmera"
Tulipa Ruiz grew up in the state of Minas Gerais, but like any musician hoping to make it in Brazil, she eventually made her way to São Paulo. She's become one of the biggest new names in Brazilian music, charming the pants off just about everyone with twee love songs covered in horns, bouncy beats and twittering melodies. She belongs to a group of artists known as the "Novos Paulistanos," along with Thiago Pethit, who are sort of the heirs to Brazil's great singer-composer tradition, bringing fresh sounds and perspectives to Brazilian pop music.
Quote (via Maziart): "Right now there are a lot of artists making great music and this huge offering makes people to want to give it a name. But really it's not new music but music that is going down in Brazil right now."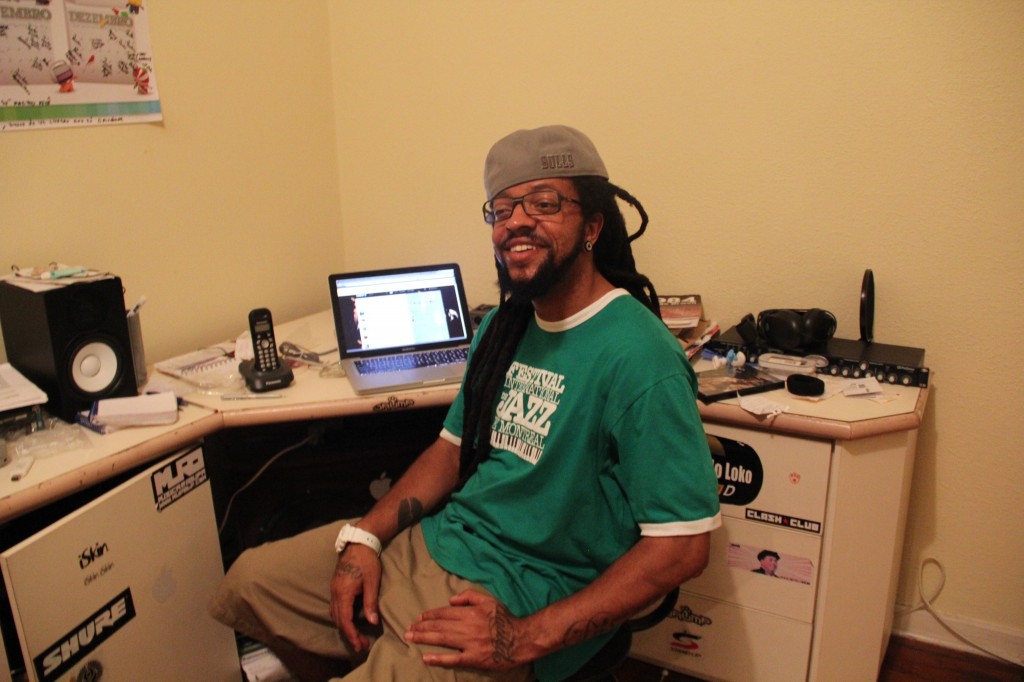 Rael De Rima
Most Recent Album: MP3 - Música Popular do 3° Mundo (2010)
Song To Get Stuck On: "Vejo Depois"
As a solo artist, Rael da Rima (or, "Rael of the Rhyme" in English) is a new figure in the São Paulo scene, and he's blazing his own way. Rather than work with samples and turntables, he's taking a Roots-esque approach and playing with a live band, rapping, toasting and singing while playing Brazilian-inspired guitar parts. He's also a member of a more traditional hip-hop group called Pentágono, who are well-regarded in the underground. Although still relatively unknown, he may be on the rise–after all, he's racked up collaborations with hot names like Criolo and Emicida.
Quote: "My father was a bricklayer, his father was a bricklayer too, and if it wasn't for hip-hop, I would have been a bricklayer too… or a criminal."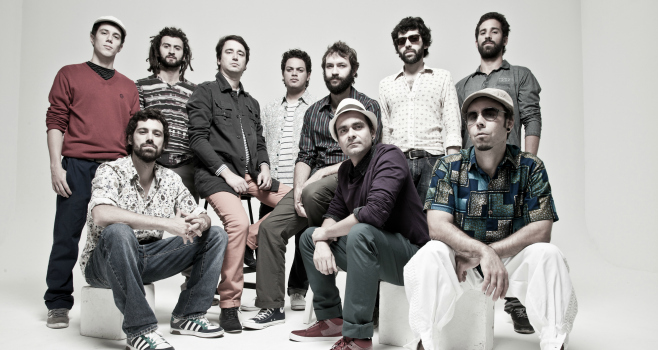 Bixiga 70
Most Recent Album: Bixiga 70 (2011)
Song To Get Stuck On: "Grito De Paz"
Bixiga 70 is what would happen if you took the flyest, funkiest session players in South America's biggest city, gave them the full Fela Kuti catalog to study, and set them loose on the unsuspecting populace. The band mixes Latin, African and Brazilian sounds into a tasty mélange that has positioned them as the most important instrumental band coming up in Brazil right now. The band name (uncoincidentally reminiscent of Fela's Egypt 80) is named after the bohemian Bixiga neighborhood where the band formed.
Quote (via Cultura Brasil): "The compositional process is collaborative–every musician brings his contribution to the tracks. However, all of us have one thing in common: the influence of African and Afro-Brazilian sounds."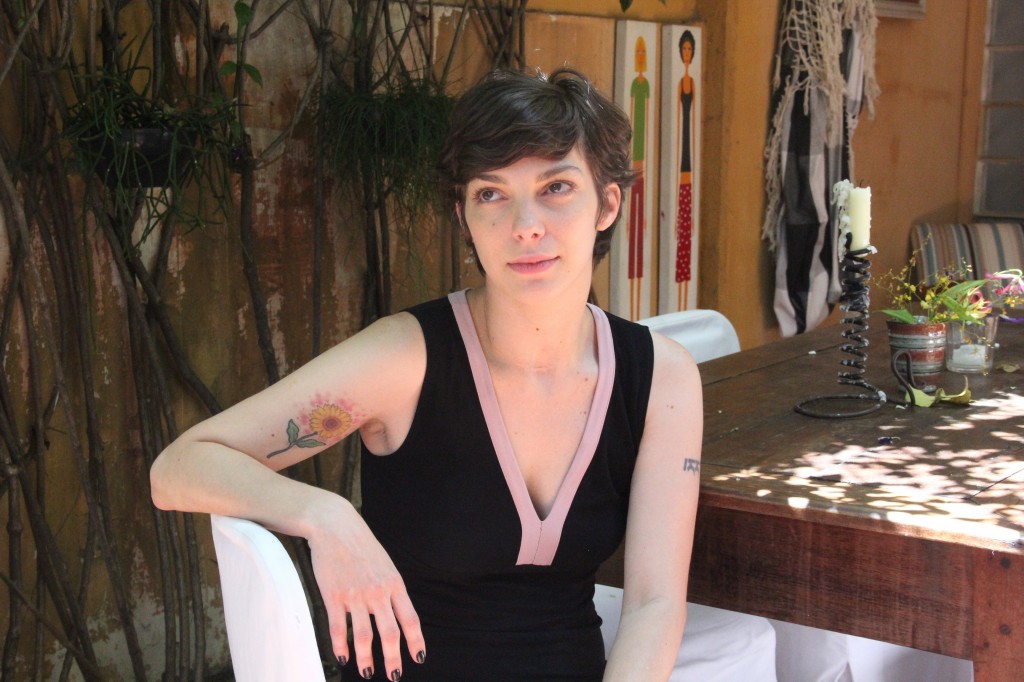 Barbara Eugênia
Most Recent Album: Jornal de Bad
Song to get Stuck On: "Sinta o Gole Quente do Café que eu Fiz Pra Te Tomar"
It's rare to find a person willing to relinquish their connection to the lush scenes of Rio de Janeiro and call themselves a Paulista. São Paulo has been good to Bárbara and her wonderfully motley album Jornal de Bad. With a dreamy voice and arrangements including rock legends like Tom Zé and Edgar Escandurra, it's evident that Bárbara is soaring–in song and in life.
Quote: "I feel like we're living in a very rich [musical] phase in São Paulo. Very, very rich."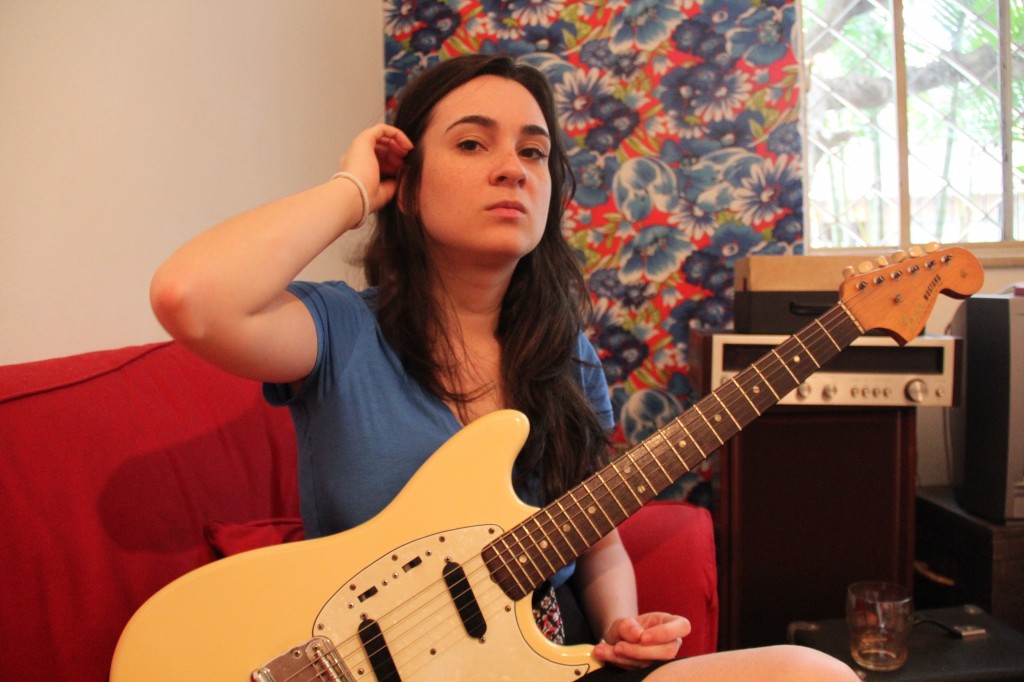 Juliana R.
Most Recent Album: Juliana R.
Song to get Stuck On: "Dry These Tears"
Like so many of the supertalented musicians in São Paulo's incredibly hip independent music scene, Juliana has always been precociously smart and a true lover of music. She started her own all-girl band at age 15 in the small town of Sorocaba, outside São Paulo and moved to the gigantic city to take on the metropolis at age 19. Since then, she's listening and absorbing every inch of culture around her in São Paulo to make music she believes in.
Quote: "I think good things come when you do what you believe in."
Lulina
Most Recent Album: Cristalina
Song to Get Stuck On: "Meu Principe"
Lulina's music is in the accent of her home state of Pernambuco, but truly uses elements from all corners of her open mind. Singing along to Lulina's songs is almost impossible to avoid—the melodies are deliciously singable. Bonus points for Portuguese nerds or fans of Google Translate is that the lyrics are spirited, playful and clever, as in "Puta Meu Nossa Cara," which makes fun of the slack-jawed slang that proliferates in and around São Paulo.
Quote: "There is no defined style, just a load of people doing lots of different things at the same time. It's a feijoada!"
(As told to Russ Slater of Sounds and Colors)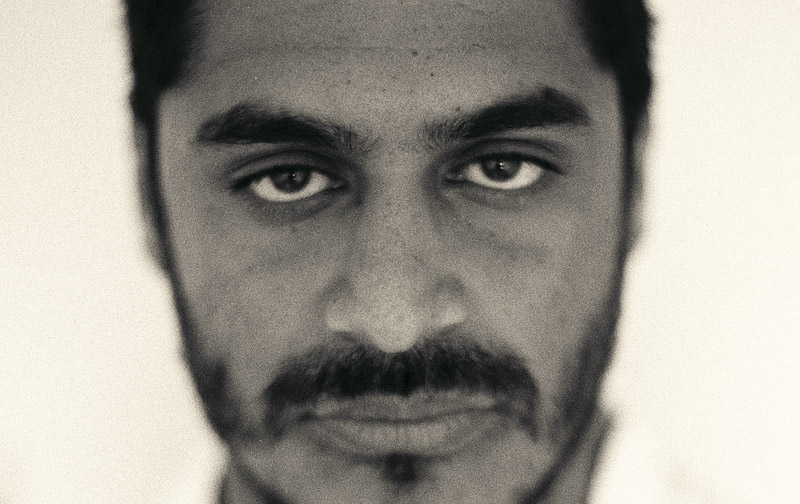 Criolo
Most Recent Album: Nó na Orelha
Song to Get Stuck On: "Não Existe Amor em SP"
Working with a team of musicians and producers that cull influences from rap to old-school Brazilian crooners, to jazz, Criolo is decidedly one of Brazil's most recent shining stars. Criolo emerged on the rap scene in 1989, but became well known in the early aughts as an MC. With Nó na Orelha, Criolo was a success in Brazil as well as abroad, playing shows in the U.S. as well as a European tour. The song "Não Existe Amor em SP" has become a kind of anthem to the megalopolis of São Paulo, and although it means "love doesn't exist in São Paulo," the swaying crowds who hug each others' shoulders may beg to differ.
Quote: "We can travel the world and see we have common points of beauty, cultural diversity, but also people are living in the street, people are starving. There is so much love in the heart of every person living in any city on the planet. But I wonder if there is this positive thinking for those who imagine the city to its citizens." (As told to Marlon Bishop for MTV Iggy)
Thiago Pethit
Most Recent Album: Estrela Decadente
Song to Get Stuck On: "Dandy Darling"
There is a huge range to Thiago Pethit's music, thanks to his versatile theater background and love for the cabarets of Weimar, Germany. Thiago is a quintessential Paulista who was born and raised with the cosmopolitan influences of the big city. In 2008, he decided to leave the stage career he'd nurtured since childhood to do music full time. The result was his debut album, Berlim, Texas, which showed off his remarkably versatile voice and songwriting panache. His 2012 album Estrela Decadente is filled with the same flair and features the vocal magic of fellow Paulista Mallu Magalhães. So far, 2012 promises big things for Thiago and his album, including a superfun unofficial video for his song, "Dandy Darling," featuring the '60s icon, Twiggy.
Quote: "São Paulo is like the mixing of all Brazil and world cultures, so there's no root to be attached to when you do music or when you do art. It's all about mixing everything. We don't have roots, cultural roots, so that makes it different from lots of other places in Brazil."
Thiago França
Most Recent Album: Metal Metal (released with Metá Metá)
Song to Get Stuck On: "São Jorge"
Sax player Thiago França might be the busiest guy on the São Paulo music scene. Last year, he played 350 concerts and played on several new albums. Whether he's sharing the stage with Criolo or jamming out samba, choro or gafiera, Thiago is a musical omnivore whose ears are wide open. His collaboration with Juçara Marçal and Kiko Dinucci goes by the name Metá Metá, which takes its name from the Yoruba word for a trio that combines three elements in one. It's evident on their latest album, Metal Metal, that the blend of jazz and samba only gets more seamless. Dare we suggest the trinity may be holy? See for yourself!
Quote: "There are mixed cultures and people are more open to everything in São Paulo. So, you come with the samba and people listen to it. You come with jazz and people listen to it. You come with punk rock and people listen to it. And African music and Asian music, very, very weird Asian music, and experimental things that we do with Marginals, for instance, that the saxophone is wired to a lot of effects and delays and drives and fuzz. It's just a strange sound, and people listen to it. They are open to it."