Every year a unique gathering of some 3,000 delegates from around the world converge at WOMEX for four non-stop days  and nights of music from around the world. Your trusty Afropop guides will be amongst them and bring back live concert recordings, intimate studio sessions and interviews with the likes of Oudaden from Morocco led by the soaring voice of Abdellah el Fouah, Damily bringing his rollicking tsapiky from southern Madagascar, Samba Chula de São Brazil playing a primordial version of samba that is in danger of dying, Sexteto Tabalá de Palenque, an acclaimed Afro-Colombian group from legendary Palenque, Malick Pathé Sow & Maoba from Senegal and Belgium and many others.
Featured Artists:
Damily
(Madagascar) Damily, who gives his name to the band he has been playing with for the last 15 years, is the king of the art of tsapiky guitar. Tsapiky is the vibrant rhythm from the South of Madagascar which fuels the rural dances named bals poussières (dusty dances). Damily plays their own compositions from wildly electric Tsapiky to simple instrumental and nostalgic village songs.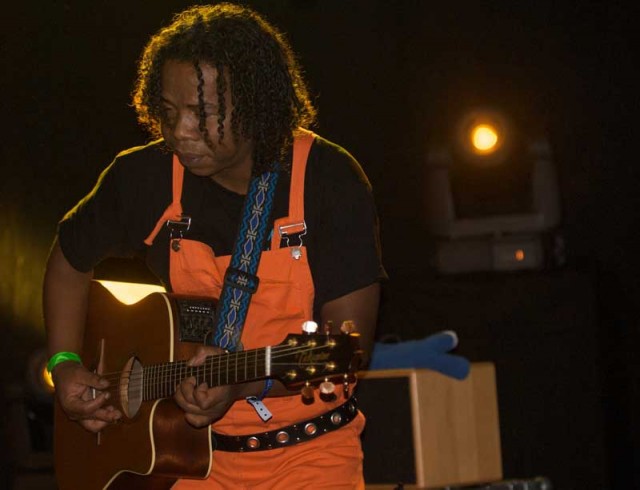 Cheny Wa Gune Quarteto
(Mozambique) Cheny Wa Gune is a maestro of the m'bila – a wooden xylophone that has long been part of the musical landscape of Mozambique. Drawing on these traditions, Cheny Wa Gune adds a helping of urban energy from Maputo to the m'bila, mixing it with a tight rhythm section of bass guitar, drums and percussion. Cheny Wa Gune is bringing the m'bila to today's younger generations and now, to the world.
Kobo Town
(Trinidad & Tobago/Toronto) Drew Gonsalves leads the band, Kobo Town, in an exploration of contemporary calypso and Caribbean sounds  – influences of reggae, dub poetry, and sharp lyrical commentary play off driving calypso rhythms.
Yemen Blues
(Israel/USA) Israeli Yemenite, Ravid Kahalani, collaborates with oud and bass player Omer Avital to create Yemen Blues. Ravid's original Yemenite songs merge with jazz, blues and West African influences, creating a unique setting for his remarkable voice.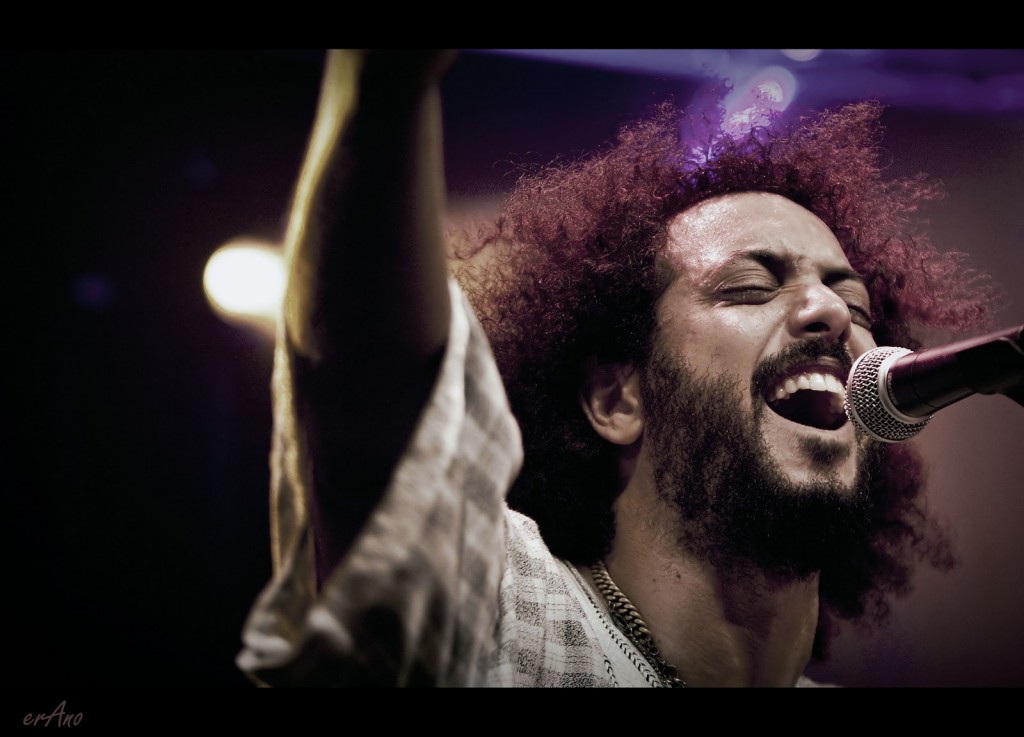 Oudaden
(Morocco) With 14 albums under their belt and 25 years of playing, Oudaden are the foremost champions of preserving Amazigh (Berber) culture in Morocco. 'Oudaden' are wild mountain sheep, known for being proud and courageous animals. It is in this spirit that this exciting band plays: proud of their culture and ready to show it to the world.
Mokoomba
(Zimbabwe) Produced by the great Manu Gallo, Mokoomba's sound is a 'rollercoaster ride of raw Afrofusion energy'. Combining traditional and modern instruments with a rich blend of rhythms, Mokoomba preserves the vibrant sound of traditional Tonga music while embracing the diverse cultures of southern Africa.
Sexteto Tabalá de Palenque
(Colombia) Sexteto Tabalá de Palenque hail from the Caribbean coastal town of San Basilio de Palenque – the first village of free Africans in the Americas, founded by fugitive slaves. From Palenque, an area rich in Afro-Colombian rhythms, evolved the genre of 'sexteto': a wonderful mixture of Cuban son, bullerengue, Palenquero folk songs and ritual chants, baile cantao and cumbia.
Bomba Estéreo
(Colombia) An innovative creation of electronic cumbia and champeta with no borders: hip hop, rock and reggae all find a voice in Bomba Estéreo's music with the engaging Liliana Saumet on lead vocals. The result is 'tropical elegance' – a new Colombian cumbia to make you dance.