Saturday, February 1, 7 pm | Public Records 233 Butler St, Brooklyn, NY 11217
3MA Ballaké Sissoko, Driss El Maloumi, Rajery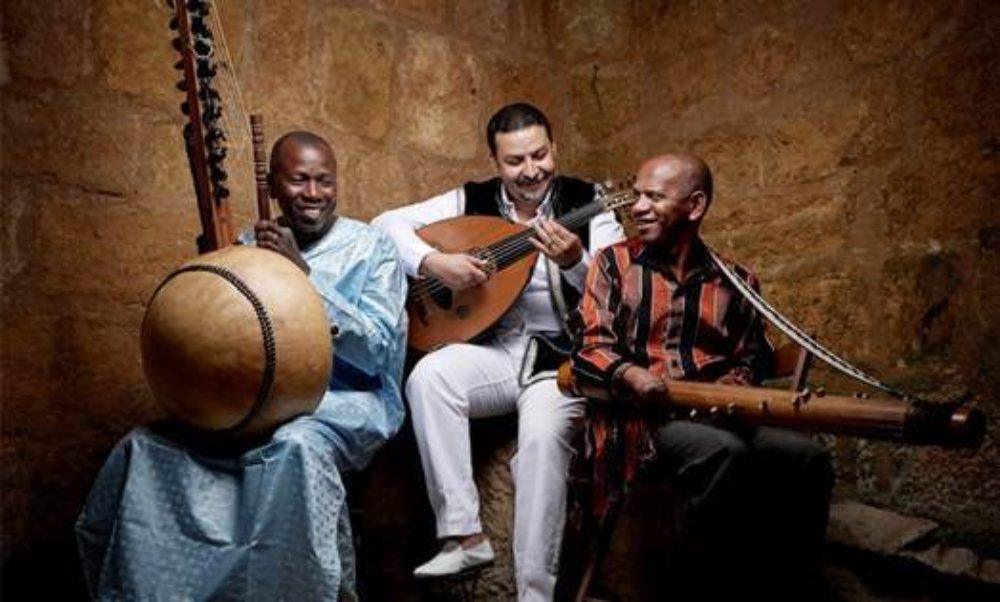 Public Records welcomes the African string-instrument virtuoso trio dubbed 3MA for an intimate + free acoustic performance in the Sound Room. The trio is composed of Malian kora master Ballaké Sissoko, Moroccan oud expert, Driss El Maloumi, and Malagasy valiha extraordinaire, Rajery. Not only world class players of their respective instruments, 3MA share a musical passion, a reciprocal dialogue, and a beautiful friendship.

This event is co-presented by Outer Ear Projects
This event is free with RSVP. RSVP does not guarantee entry.
Presented by Public Records and Outer Ear Projects
3MA is the meeting of three string-instrument virtuosi: the Malian kora magician Ballaké Sissoko, the Moroccan maestro of the oud, Driss El Maloumi, and the Malagasy prince of valiha, Rajery.
3MA take their name from its French pronunciation – trois-ma – signifying Mali, Madagascar and Morocco. They represent rich traditions and deliver a shared message that rallies against the violence of our world with their soft and invigorating harmonies, vital energy, and universal poetry. Since their debut record in 2008, the 3MA musicians meet regularly to perform concerts throughout the world. Their latest album ANAROUZ (Hope) bears witness to their wonderful connection and individual experiences. Watch a video of "AnaRouz (L'Espoir)" here.