Friday Nov. 1, 9 PM | The Sultan Room at Turk's Inn 234 STARR ST. BROOKLYN, NY 11237
Adeline at The Sultan Room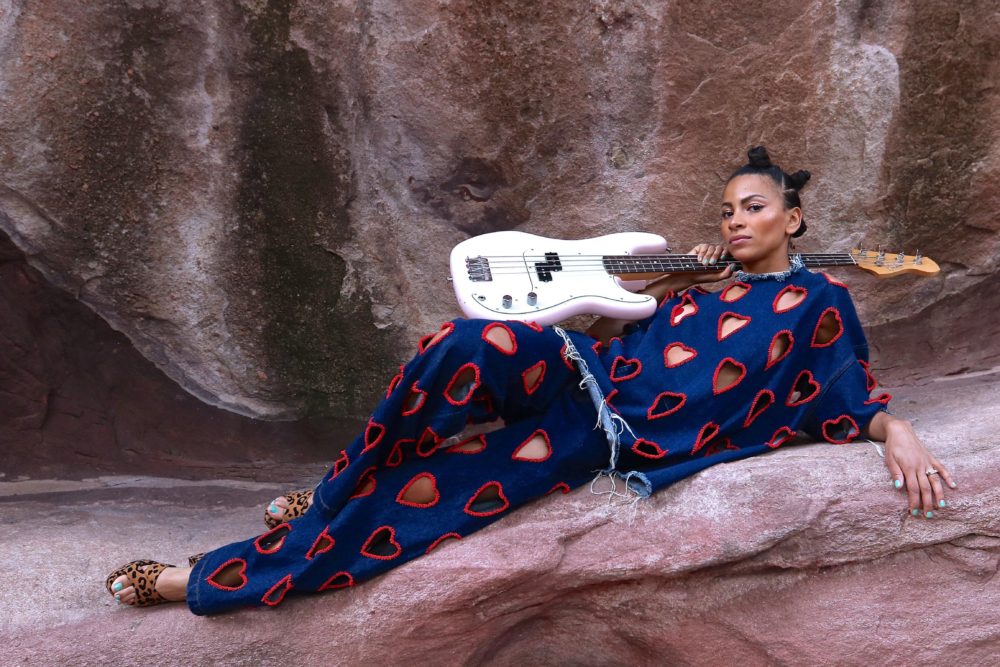 9pm showtime
ADELINE
A French-Caribbean juggernaut who sings, plays bass, writes and produces her own music. Adeline (pronounced adaleen) dominates any stage she performs on and captures her audience not only with her powerful voice but with her funky bass playing, daring personal style and soulful yet seductive dance moves. Born and raised in Paris, she moved to New York to realize her dreams, making Brooklyn her home.
Eager to express her individuality through her music, she fuses feminine prowess with brutish, powerful funk, soulful R&B and slinky disco. Her bass playing is dirty, her moves are sultry and her high range voice is unstoppable. She's a bombshell that stretches herself as an artist and performer and continually refines her craft.
Adeline's dedication, talent and style have led to critical acclaim and accolades from publications across music and fashion. Named one of the "10 Most Stylish Women in Music", the "chameleon-french fashionista" has been featured in Rolling Stone, The New York Times, Vogue, Pitchfork, T Magazine, In Style, Refinery 29, V magazine, Nylon, Vulture, Lucky, Allure & L'official
With a Rolling Stone "Top 50 Albums of the Year" under her belt as the voice and face of the lauded Nu-Disco band Escort, she has fearlessly taken center stage at major festivals including Coachella, Montreal Jazz Fest, Full Moon Festival where she showcased her indomitable stage presence, bass playing and powerful vocals. And as a bass player she has been enlisted regularly to tour for Ceelo including Afropunk 2016 and Rock in Rio in 2017.
NOW Adeline is stepping out and writing a new chapter as a solo artist.
With musical influences essential to any history lesson in funk, R&B and disco, her upcoming album Café Au Lait - which she co-produced (with Morgan Wiley) wrote & played bass on - gives nods to Chaka Khan, Prince, Curtis Mayfield & Sylvester while staying contemporary. Slated for a fall 2018 release, it will be found on must listen playlists and the airwaves soon.