Afropop Worldwide
Saturday, December 4 Doors 10pm | Nublu 151 Avenue C
Brasil Summerfest Presents Baile Do Brasil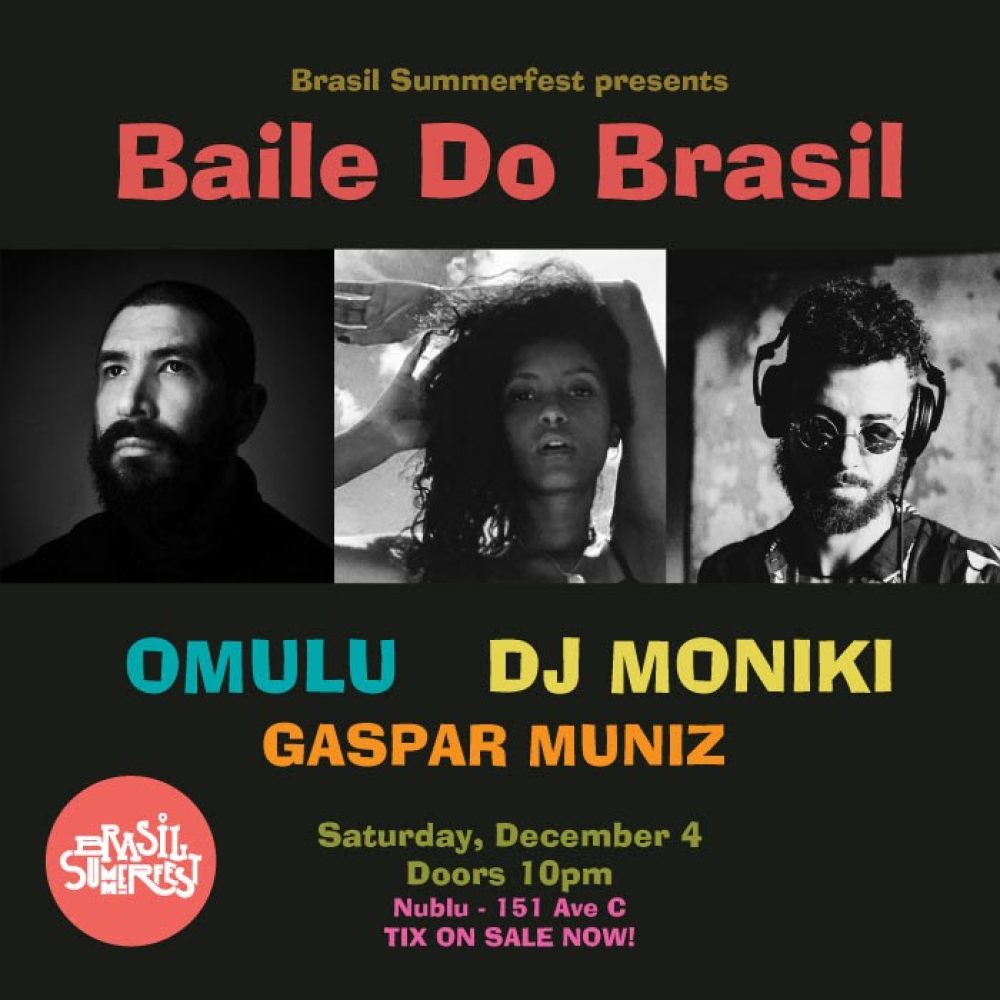 Get ready to get loose because it's time for a BAILE! Please join us on December 4 for a special night with a incredible lineup of DJs.

As usual, tickets sell fast and we recommend you get yours early.

OMULU
Rio de Janeiro DJ and producer Antonio Antmaper aka OMULU is one of the creators of Rasteirinha, a blend of funk carioca with reggaeton and axé. Ask him about Brazilian funk's global success and he'll tell you that he had something to do with it. "I feel a little responsible for this second baile funk world wave," he says. His tracks made the set lists of Diplo, Skrillex and the world over. Make sure to check out his latest collab with Brazilian artist Letrux.

DJ MONIKI
Born in Rio de Janeiro, DJ Moniki has held multiple club residencies in New York, Miami and Latin America. She has worked with legends like Q-Tip, DJ Cassidy, Diplo, Walshyre of Major Lazer and many more. Moniki utilizes her unique background where she continues to represent her cultural roots, from the carnaval's in Brazil to the clubs in NYC.

GASPAR MUNIZ
A known figure within the Brasil Summerfest community of artists and the NYC nightlife circuit. Born in New York City and raised in Rio de Janeiro, Gaspar Muniz grew up in an intensely artistic environment. Never attached to a specific genre, he uses his cultural diversity and knowledge in his sets by curating a variety of music styles from different places and eras.