Friday, October 25, 2019 7:30 PM 8:30 PM | The New School, University Center, John L. Tishman Auditorium, 63 Fifth Avenue
Craig Harris at FESTAC '77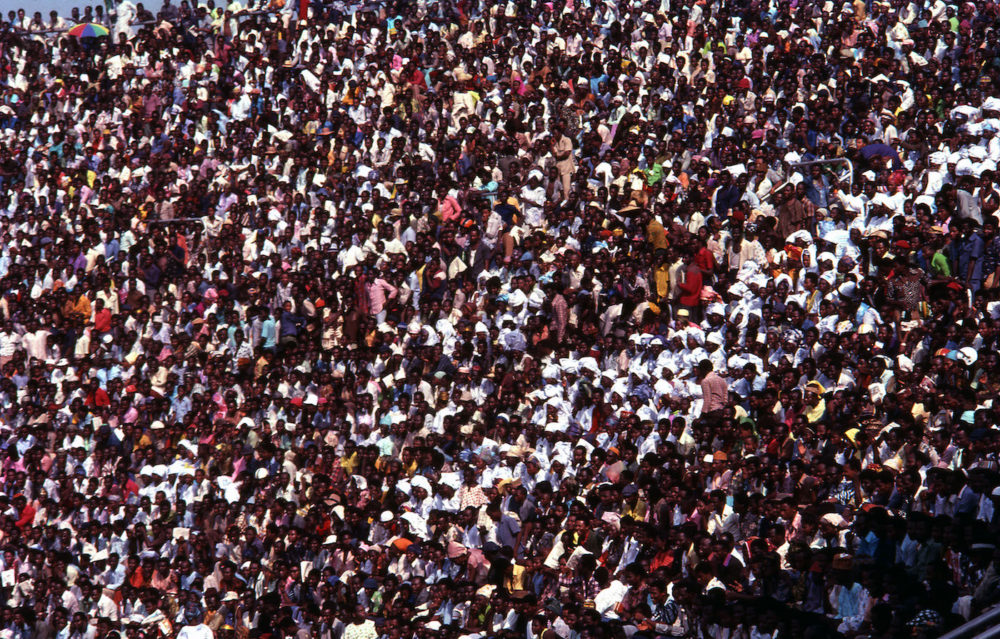 Artist's statement:
In January of 1977, I attended FESTAC, the Second World Black and African Festival of Arts and Culture in Lagos, Nigeria, as a member of the Sun Ra Arkestra. This trip informed me as to my place in the world as a musician and a person. It was deeply impactful to see and interact with people from the entire African Diaspora. Every day, I would go to the different compounds of different countries and absorb myself into my people — so different, yet so alike. The long, daily conversations about music, dance, food, religion, etc. made every day like a master class, from the members of the Guiana Ballet to the theater group from Australia to the night time highlight at Fela Anikulapo Kuti's infamous Shrine. As a composer, I had no choice but to convey this in music. In the spring of 1981, I started and completed FESTAC '77. The world premiere was in March 1982 at Saint Peter's Church, New York City. In June 1982, a section of it was performed and recorded at Carnegie Hall and released on Warner Brothers Elektra/Asylum records as "The Young Lions."
The work is for a small chamber ensemble of 5 strings, 3 reeds, 2 brass, 4 percussion and voice, and is divided into 8 sections. It reflects my experience from and meditations on my trip and the significance of being a young African American on the continent for the first time, joining so many others from the diaspora, celebrating ourselves and our culture.
For FESTAC to be presented again at this time in history, the year 2019, four hundred years since the first Africans were kidnapped and brought to this continent, is to acknowledge our strength as a people. It is taking the tragic and making it magic! It is excelling against all odds and still standing.
The presentation will be at The New School, University Center, John L. Tishman Auditorium, 63 Fifth Avenue, on Friday, October 25, at 7:30 pm.
Craig Harris is the David Randolph Distinguished Artist in Residence. The presentation of FESTAC '77 is co-produced by Arts & Education Continuum with the Vera List Center for Art and Politics and The New School for Jazz (tbc). The 2019 Vera List Center Forum is curated by Carin Kuoni and Eriola Pira.