Saturday, October 12 at 9PM | Nublu 151 Avenue C, New York, NY
Felabration 2019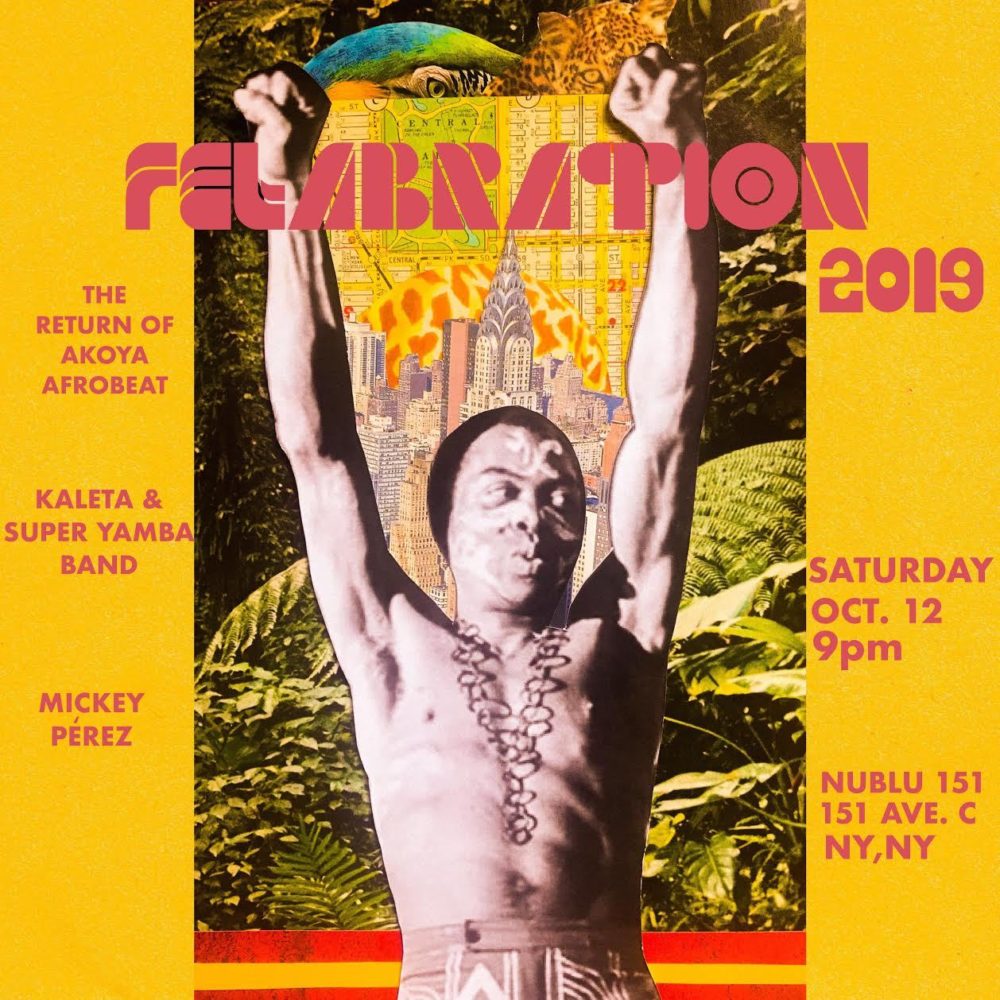 Felabration returns to Nulbu for the 4th straight year to celebrate the legacy of the late great Fela Anikulapo Kuti.

Featuring:

The Return of Akoya Afrobeat
Kaleta & Super Yamba Band
DJ Mickey Perez

Established in 2016, Felabration NYC is an annual event in the city celebrating Afrobeat pioneer Fela Kuti's birthday with the official blessing of his descendants in Nigeria.

Designed to celebrate Fela and empower the city's robust Afrobeat ecosystem, Felabration is a concert event that spotlights some of the most powerful, propulsive and rarely heard material from Fela's vast and innovative repertoire. This year features the return of the classic 15-piece NYC underground band Akoya Afrobeat, including special guests and collaborators from Antibalas, Chop & Quench (the Fela! on Broadway band) and Underground System. Rounding out the bill are Kaleta & Super Yamba Band, fronted by a former member of Fela's Egypt 80 band, and Mickey Pérez DJing throughout the night to keep the dancefloor live.

The resulting vibe is transcendent and unmistakably heavy. The Felabration dance party goes deep into the night at NYC's favorite underground venue, Nublu 151 and attracts Afrobeat lovers from in and out of town.