Date: Thursday, November 2, 2023 Time: 6:30 PM to 8:30 PM | Their beautiful home in Georgetown (Address will be sent to registered guests)
Celebrate Afropop's 35th Anniversary!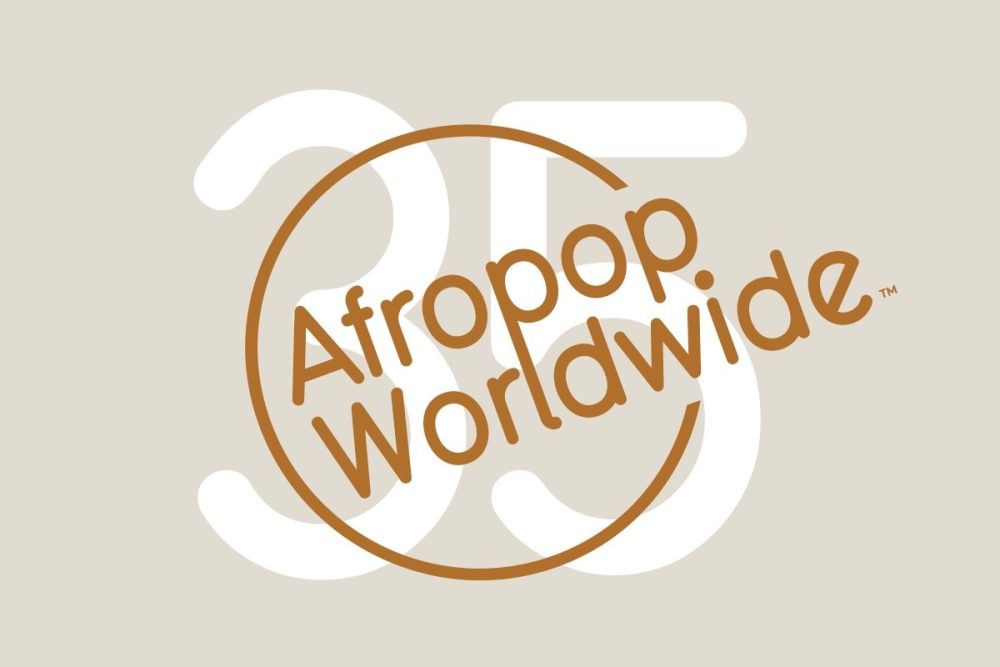 Celebrate 35 Years of Afropop Worldwide
AFROPOP WORLDWIDE'S and afropop.org's
35th Anniversary!
Date: Thursday, Nov. 2nd
Time: 6:30-8:30 p.m.
Hosted by Timothy and Shigeko Bork at their beautiful home in Georgetown Washington, D.C. (address will be sent to registrants)
SPACE IS LIMITED
GEORGES COLLINET
Meet Afropop host
SEAN BARLOW & BANNING EYRE
Co Exec. Producers
DAVID GREELEY
Board Chair
Under the gracious patronage of His Excellency Ambassador
SERGE MOMBOULI
Dean of African Diplomatic Corps to the United States of America since 2015
Hang out with old friends and make new ones! Make connections with leaders in the arts, business, the media, and socially conscious organizations.
DRESS TO IMPRESS!
Live Performance By
JAJA BASHENGEZI
Celebrated Congolese artist
and his quartet with special guest artist TONY GATTUSO
HEADS UP FOR AFRICAN ART LOVERS and COLLECTORS!
Included in the evening are exhibits of evocative artworks by emerging and established African visual artists.
We will exhibit pieces and do a short, live auction of a few choice selected artworks.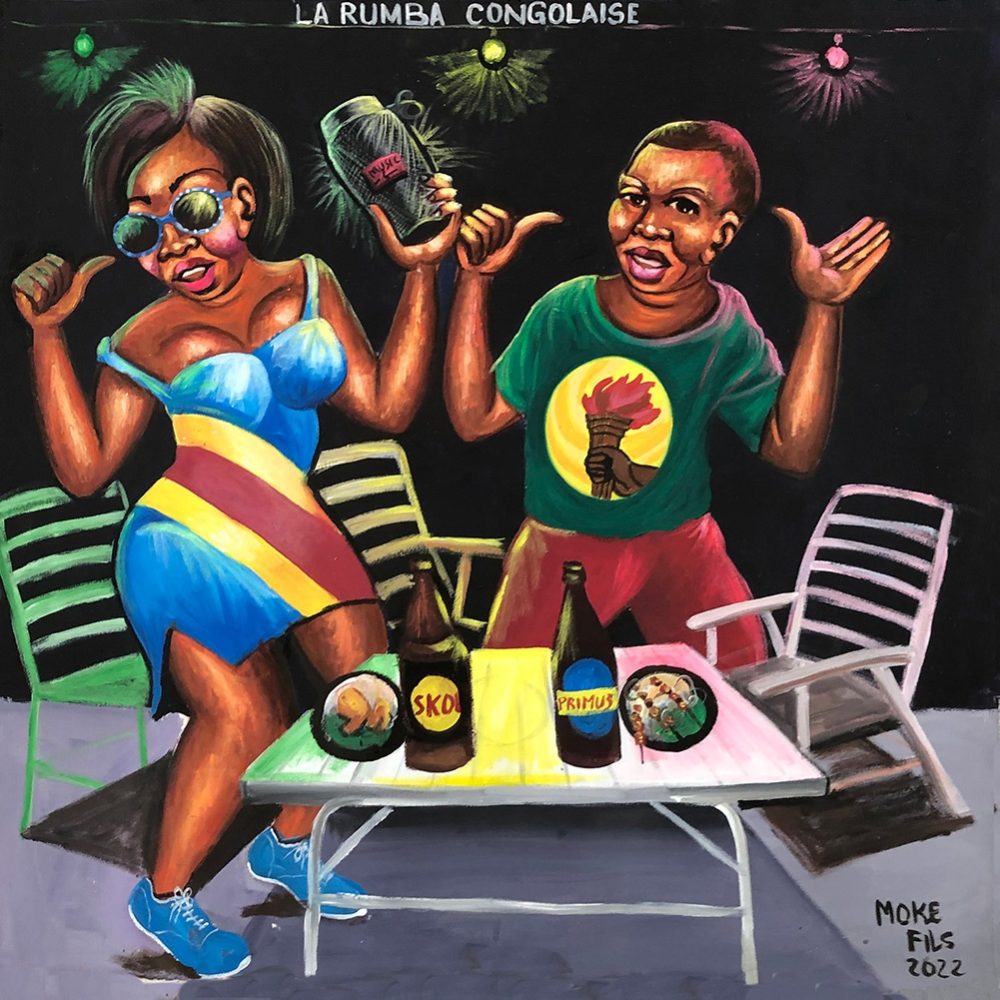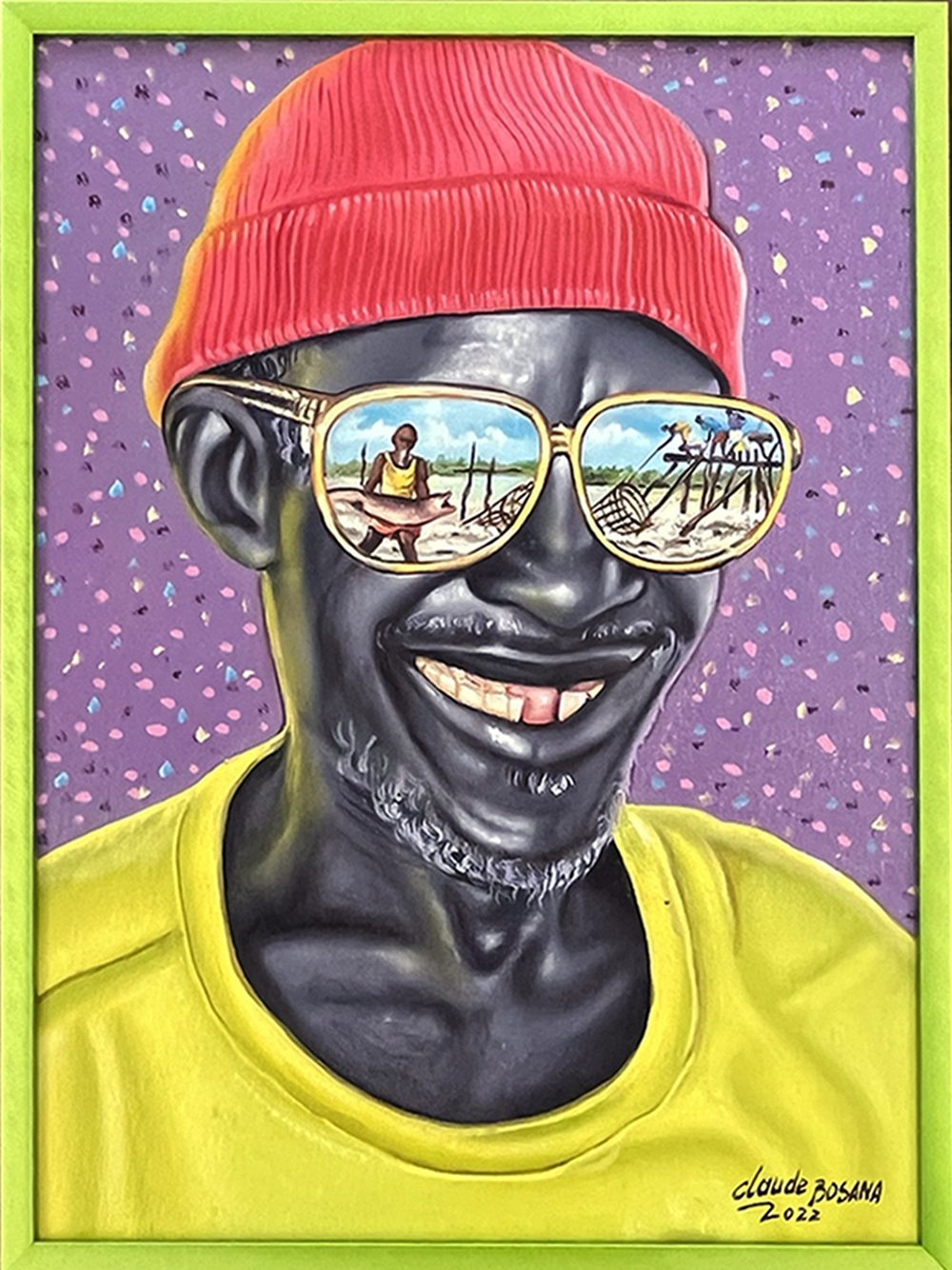 Unfortunately, I cannot make your event but I'd like to support the ongoing work of Afropop Worldwide with a tax deductible contribution.
If you are interested in corporate sponsorship or major gift opportunities to enhance the results of our benefit and to reach our targeted, educated, diverse, globally engaged, culturally sophisticated audience with your message about your CSR work, please contact Afropop's Executive Producer Sean Barlow for details: sean@afropop.org
We offer reasonably priced multimedia sponsorship packages on-air, web, podcast and socials.
With thanks to our promotional partners:
The Corporate Council on Africa (CCA)
The Africa-America Institute (AAI)
Constituency for Africa (CCA)
Gallery Art 15 (specialists in contemporary Congolese art)

AfroDiaspora Global (documentary films)
The African Film Festival (AFF)
Tabilulu Productions
BZB, Off the Beaten Path Tours
And thank you to the National Endowment for the Arts for their consistent support since 1987 for our production work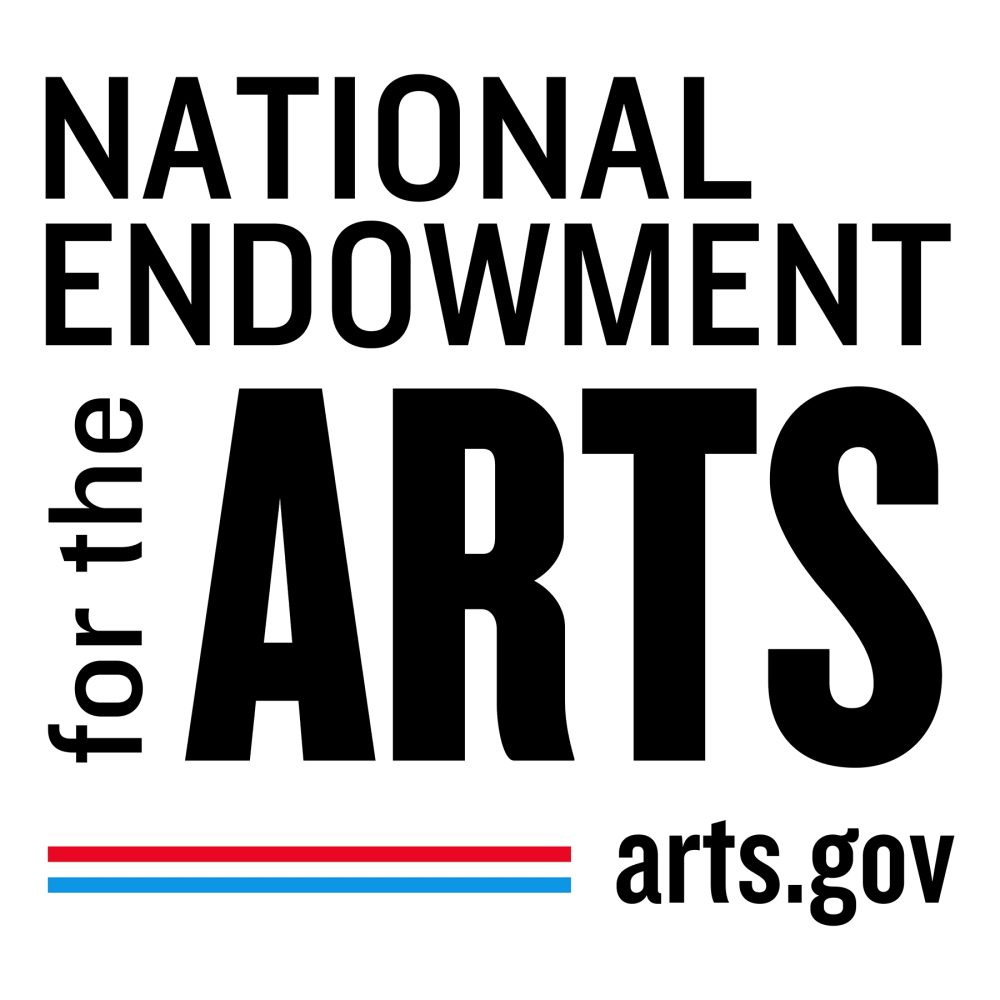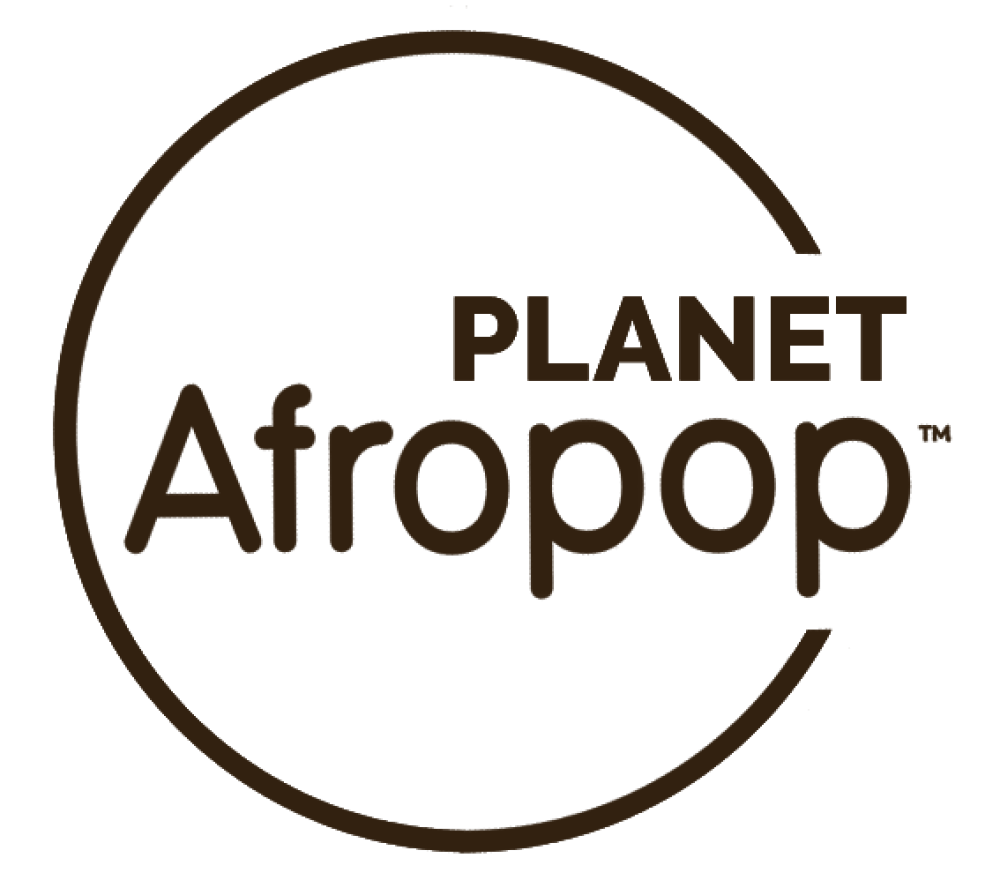 Peabody Award-winning Afropop Worldwide from PRX creates understanding and enjoyment of contemporary music and stories from Africa and its global diaspora. Through our public radio program hosted by Georges Collinet from Cameroon and heard on over 100 stations in the U.S. as well as globally online, our Planet Afropop podcast series and our content-rich website (afropop.org), Afropop Worldwide showcases superb artists and their work in cultural and historic context, across the generational spectrum.
Our producers have done original research and recording in Nigeria, South Africa, Congo, Angola, Tanzania, Mali, Senegal, Ghana, Egypt, Morocco, Lebanon, Cuba, Puerto Rico, the Dominican Republic, Brazil, Haiti, Trinidad, Colombia, Paris, London, Lisbon, Miami, Chicago, New York—all told, over 50 countries. Our productions explore evolving perspectives on women's rights, climate change, governance and other issues that define our shared future.
Georges Collinet was born in central Cameroon where he fondly remembers the extraordinary singing of his Pygmy neighbors in the rain forest. He ventured from Cameroon to Paris to New York and wound up in Washington DC, where he became a broadcast host at the Voice of America. Georges blasted African listeners with soul, funk, rock, African and Latin music in both English and French shows. He skyrocketed to fame as one of the continent's most popular radio personalities. Georges went on to a varied career as recording artist, producer, filmmaker, TV producer, educator and more. In 1988, he teamed up with Sean Barlow to launch Afropop, the first national showcase in the U.S. media devoted to African music. Hosted by Georges, Afropop was a hit. Georges' knowledge and deep history with the artists who broke ground for African artists internationally over the course of decades plus his exuberance on the broadcast helped open the doors for music fans, radio hosts, journalists, presenters, and educators.
Sean Barlow is the Founder and Executive Producer of Afropop Worldwide, the first nationally syndicated broadcast program in the U.S. devoted to contemporary African music. Sean studied with West African master drummers and dancers at Wesleyan University's renowned world music program in the late '70s. He started his public radio career at KCAW in Sitka, Alaska. Sean did his first research work for Afropop in 1985, notably he recalls was his first visit to the musically magical city of Kinshasa, Zaire (now the DRC) where he bonded with the most popular youth group of the time, Zaiko Langa Langa and learned how to dance zeketi zeketi (all four editions) and enjoyed lively conversations with el maestro Franco Luambo Makiadi, singer/songwriter/guitarist/leader of T.P.O.K. Jazz. Sean created the Afropop brand in 1986. He has traveled to Africa, South America, the Caribbean, and Europe frequently, doing research and recording in over 35 countries. He has produced hundreds of radio programs and co-produced the ground-breaking Afropop Listener Guide series (1989-1993), a film, numerous special events, a book and an education initiative. He created the Afropop Hall of Fame celebration series honoring African and diaspora artists for their exceptional talent and global impact. He also created and leads the Afropop Tours to Africa series focusing on culturally immersive experiences. He was the first and now remains a lead fundraiser for Afropop Worldwide on air and online.
Banning Eyre is Senior Producer for Afropop Worldwide and our lead content creator. He writes and broadcasts about international music, especially contemporary African music. He has traveled to Africa frequently, doing research in over 25 countries. Eyre has written three books based on his research on the continent including the acclaimed In Griot Time: An American Guitarist in Mali (Temple University Press/Serpent's Tail) and Lion Songs: Thomas Mapfumo and the Music that Made Zimbabwe (Duke Univ. Press). Since 1995, Eyre has reported on global music for NPR's All Things Considered and has produced over 100 one-hour programs for Afropop Worldwide. Eyre is also Senior Editor at afropop.org. He has contributed to a number of international publications including the Boston Phoenix, Billboard, Guitar Player, the Village Voice, The Walrus, and FRoots.
David Greeley has served as Afropop Worldwide's Board Chair for the past ten years, and has been on the Board for the past two decades. His introduction to African music was when he served as a Peace Corps Volunteer in Burkina Faso (previously Upper Volta) in the early 1980s. Since then, he has travelled, lived, and worked in 35 countries in Africa, always sampling the local music, food, and culture. Mr. Greeley is originally from New York, currently living in the Washington DC area, and is married to a Burkinabe. He has been involved in international development and global health for most of his career.
Timothy Bork is an attorney and real estate investor. He has had a long relationship with Africa through work with AID, the anti-apartheid movement in the 1980s, the Ford Foundation where he led their Africa and Middle East program, and the Carnegie Endowment for International Peace as well as several Africa related Board positions including Afropop Worldwide's Board.