Wed, November 13, 2019, 7:30 PM | DROM 85 Avenue A New York, NY 10009
Kuné * Canada's Global Orchestra - NY Debut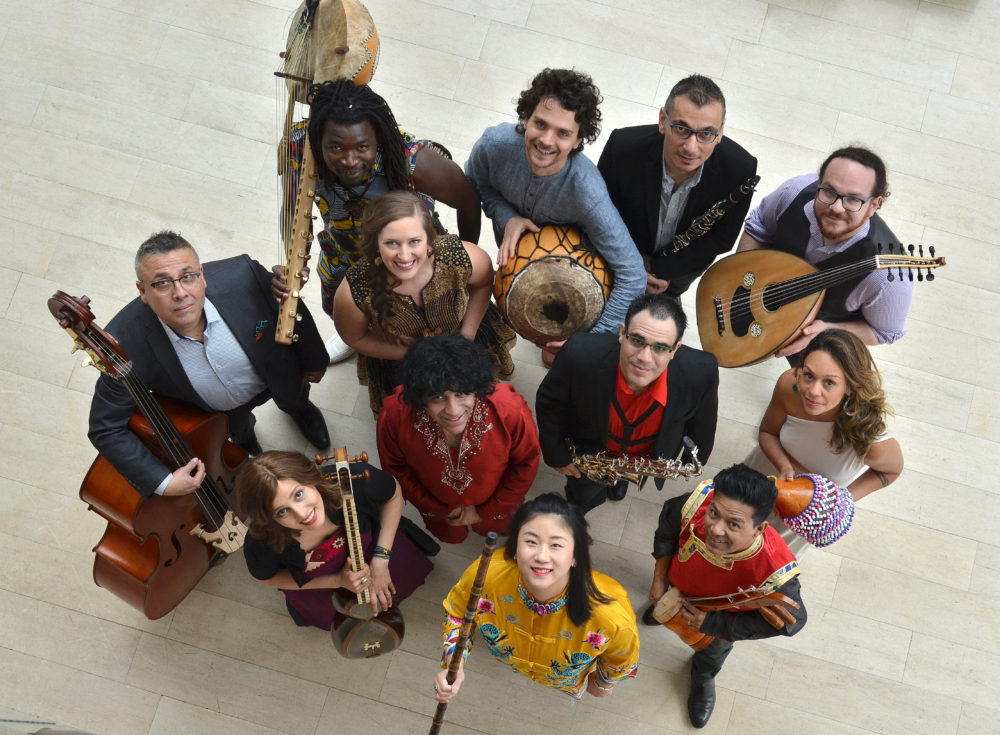 KUNÉ – Canada's Global Orchestra was developed from a major initiative by The Royal Conservatory of Music in Toronto to explore and celebrate Canada's cultural diversity and pluralism. The ensemble seeks to communicate in ways that words, politicians, and spiritual leaders cannot, and help to find that common language through music. KUNÉ means "together" in Esperanto. They will release their debut album on Universal Music Canada in April 2018.
The musicians hail from all corners of the globe—from Peru, Burkina Faso, Cuba, Ukraine, and beyond—and are now living in the Toronto area. The eleven musicians of KUNÉ play instruments as diverse as they are, from the tar of Iran to the bouzouki of Greece to the sitar of Pakistan. Over the course of 2017 the ensemble shared each other's cultures and musical traditions as they rehearsed, composed, and gave workshops and community concerts.
The ensemble was conceived by Mervon Mehta, Executive Director of Performing Arts at The Royal Conservatory of Music who produced the project in partnership with Aga Khan Museum, Batuki Music Society, CBC Music, Diaspora Genius, Lula Music and Arts Centre, Small World Music, York University Department of Music, and 918 Bathurst Centre. Originally known as the New Canadian Global Music Orchestra, the ensemble launched in Koerner Hall in June 2017 and toured Canada with stops in Ottawa, Calgary, London, Guelph, and Montréal.