THU, JANUARY 30, 2020, 8:00 PM – 9:30 PM EST | National Sawdust 80 N 6th St, Brooklyn, NY 11249
Mwenso and the Shakes Workshop at National Sawdust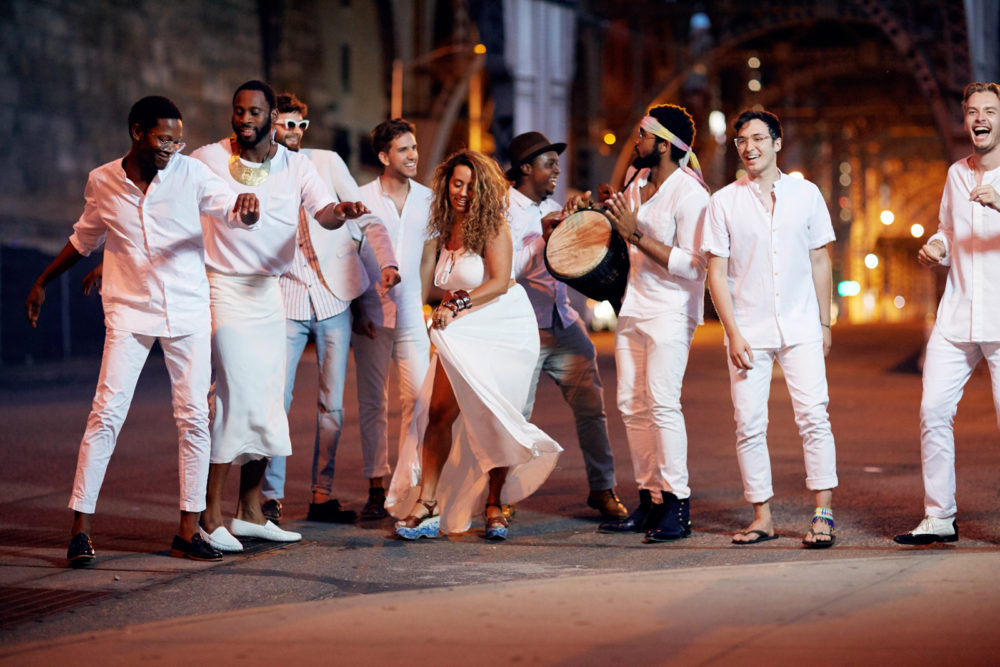 Registration and more information.
The music of Artists-in-Residence Mwenso and the Shakes offers "an explosion of ideas and sounds" radiating an "infectious joy" (NPR). Michael Mwenso and his eclectic troupe of musicians and dancers are developing a new music theater piece, exploring forms of African spirituality and celebrating strength and resilience.
Mwenso and the Shakes are inviting a small group of their most avid fans to an intimate, private workshop at National Sawdust at the start of their development process. Be the first to hear new material that will be developed throughout this year, inspired by their travels around the United States, with messages of protecting the world.
Mwenso and the Shakes are a unique troupe of global artists who channel jazz, funk, blues, and African music into "intense, prowling, ebullient" live performances (New York Times). Led by vocalist Michael Mwenso, they hail from Sierra Leone, South Africa, Madagascar, London, France, Jamaica, and Hawaii, and are now based in Harlem.