August 9, 5 PM | Schomburg Center for Research in Black Culture 101 W 135th St, New York, NY 10030
One Africa Global Summit 2019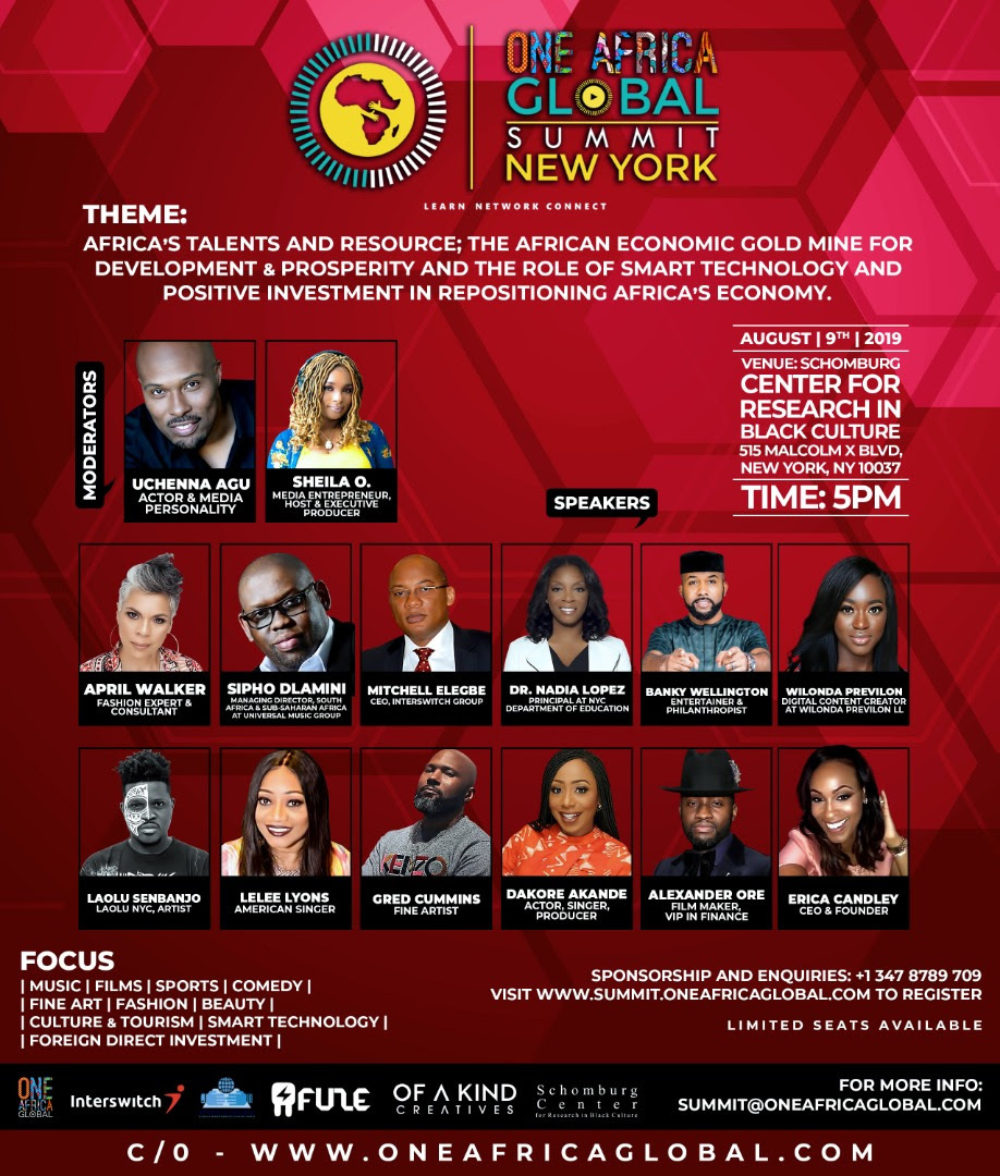 Reservations and more information.
One Africa Global Summit
A strategic business connection that focuses on Africa's Economic Development
ONE AFRICA GLOBAL SUMMIT aims to engage dignitaries, investors, and relevant stakeholders by showcasing the multifaceted strength of Africa's strength in various sectors of its respective economies, drive innovation and facilitate new partnerships. This summit and exhibition presents a unique opportunity to initiate vigorous, constructive dialogue between foreign investors, Government of African nations and major stakeholders.