Fri, Nov 15, 2019, 7:30 pm | 92nd Street Y (between 91st & 92nd street) 1395 Lexington Avenue New York, NY 10128
Pedrito Martinez at 92nd Street Y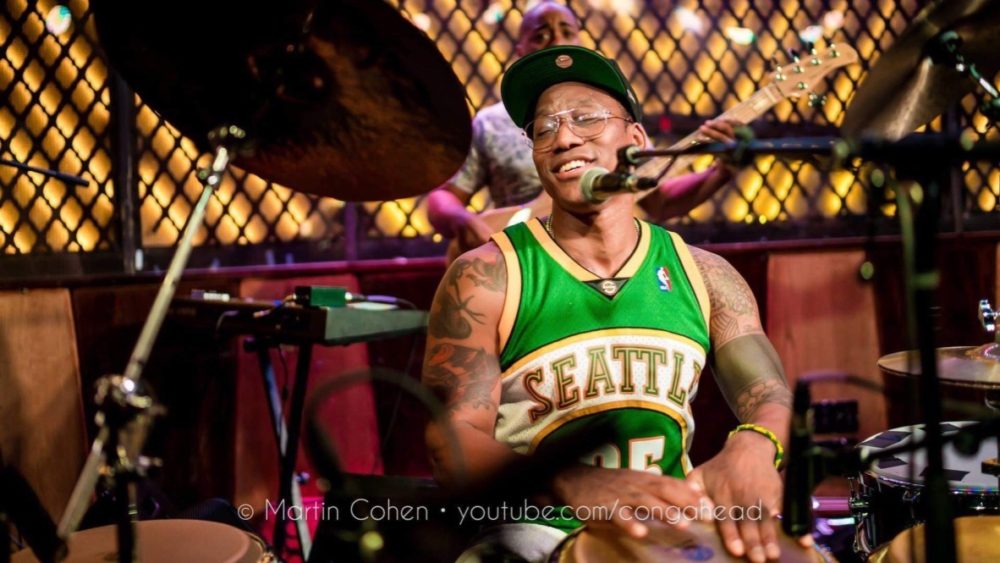 Pedrito Martinez In Concert
Celebrating 20 Years in New York City Featuring a Horn Section and opening with a Yoruba Presentation!
Friday, November 15, 2019, 7:30 pm, Tickets from $35
Grammy-nominated and Havana-born music sensation Pedrito Martinez celebrates his 20th anniversary as a New Yorker with a concert that gives the audience a rare opportunity to experience his deep Afro-Cuban musical roots. The November 15 concert features an opening set of Yoruba ceremonial music featuring three batá drummers and three vocalists, followed by an electrifying set of timba music by Pedrito's own group with special guests on trumpet and trombone.
Pedrito's earliest musical experiences occurred in Havana at the age of 11 with the dancing, singing and percussion playing associated with Cuban rumba. He eventually learned to play the batá, a ceremonial drum with Yoruba origins that is used in Santería rituals to call down the Orishas. Batás are played by three musicians while call-and-response chants are sung in the Lucumí language.
The Havana-born, NYC-based percussionist, bandleader and vocalist has become the go-to conguero for artists including Paul Simon, Eric Clapton, Wynton Marsalis, and Bruce Springsteen, with a band that's "writing a new chapter in Cuban music history" (NPR Music).
Pedrito Martinez Group
Pedrito Martinez, congas, batá and lead vocals
Issac Delgado Jr., piano and vocals
Sebastian Natal, bass and vocals
Jhair Sala, percussion and vocals