June 14 & 15 | Jalopy Theatre 315 Columbia St. New York, New York 11231
The Fourth Annual Brooklyn International Music Fest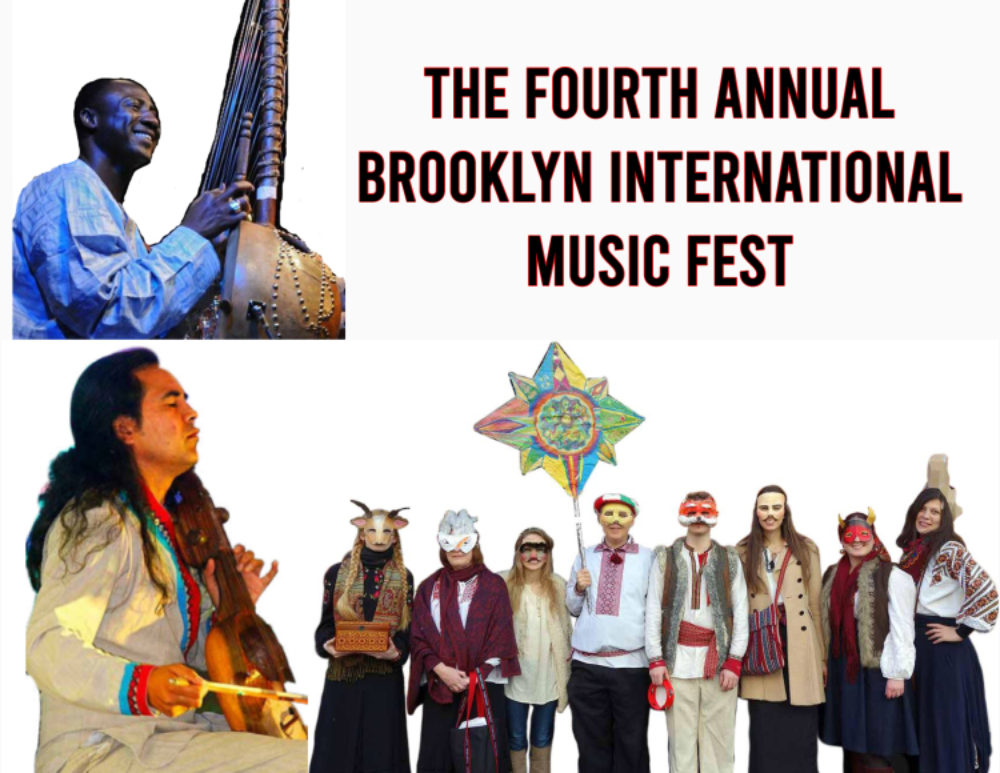 The Jalopy Theatre is proud to announce the 4th Annual Brooklyn International Music Festival! A full weekend of music at workshops June 14th and 15th at the Jalopy Theatre in Red Hook, Brooklyn celebrating the wellspring of music of NYC's communities. The program includes music as diverse as New York City itself, representing traditions from as far flung as Venezuela, Serbia, Nepal, Mali, China, Haiti, and more!
The Brooklyn International Music Festival brings together players from different musical backgrounds and styles in one space, showcasing the diversity makes NYC such a unique and vibrant musical landscape. The festival is produced and hosted by the non-profit Jalopy Theatre and School of Music.
LINEUP
Friday, June 14th
8:00pm - Zong Li Lu - "Zong Li Lu plays the chinese monochord, or Duxianqin (独弦琴) for which he is famous for in the NYC Subway system."
8:45pm - Yva Las Vegas - "Face-melting cuatro Venezolano that is matched with heart wrenching vocals, NPR Tiny Desk Concert performer ."
9:30pm - Ukrainian Village Voices - "Ukrainian Village Voices is a culturally diverse group of folk singers based in New York City, uniting members of the Ukrainian and larger folk music communities."
10:15pm - Yacouba Cissoko - "One of the world's foremost kora players from Mali, based right here in NYC"
11:00pm - Peter Stan & Friends - "Showcasing the Serbian & Romanian Romani music tradition of Queens, featuring Ridgewood's own Peter Stan"
Saturday, June 15th
8:00pm - Tambalagumba - "The duo Tropos specializes mostly in Spanish and Latin American music from Medieval to XVIII century. We perform on replicas of early instruments, many of which are built by Daniel Yost."
8:45pm - Kongo - "Socially-conscious Kreyol song from members of NYC's Haitian community"
9:30pm - Sukarma - "Nepal's most sought-after folk-classical outfit comprised of three talented instrumentalists."
10:15pm - Farzad Amoozegar-Fassie - "spent years studying under Iranian master musicians such as Mohamed Reza Lotfi, Dariush Tala'i, Hooshang Zarif, Masood Shareai, Hossein Alizadah and Ershad Tahmasbie, mastering the setar and tanbur"
11:00pm - Julia Patinella - "a variety of songs drawing from the deep wellspring of both Sicilian and Latin American traditions"