Friday, May 8, 2020 • 8:00pm | THE TOWN HALL 123 West 43rd Street (between 6th Ave and Broadway) New York, NY 10036
THE LORD IS LISTENIN' TO YA, HALLELUJAH! CELEBRATING CARLA BLEY Featuring Arturo O'Farrill and the Afro-Latin Jazz Orchestra, with Carla Bley, Steve Swallow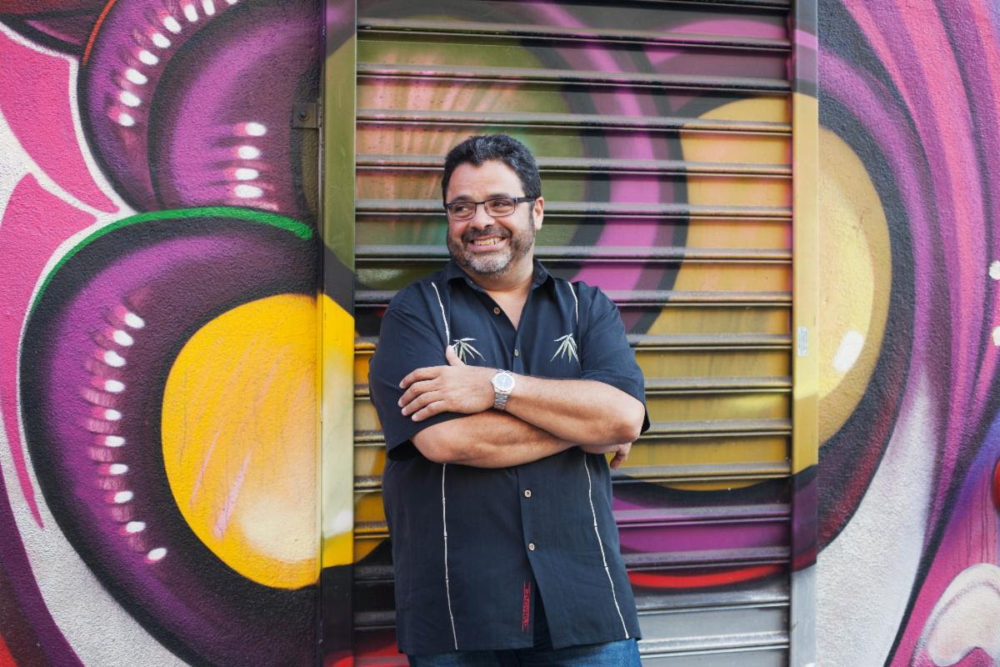 Jazz legend and composer Carla Bley has created some of the most mystifying, challenging and ecstatic music of the 20th and 21st centuries.

Friday May 8, Arturo O'Farrill will lead a tribute to the groundbreaking composer Carla Bley, featuring his Afro-Latin Jazz Orchestra and special guests, including Bley and longtime collaborator Steve Swallow. On that evening, the Afro-Latin Jazz Orchestra will also debut a new Carla Bley composition. A former bandmate of Bley, renowned Latin jazz composer and bandleader Arturo O'Farrill relishes the opportunity to celebrate one of his heroes.

"Carla Bley is a true original. She is as committed to vision and integrity as any Jazz voice in the history of this art form. She took a chance on a teenager and gave him wings to fly. I can't think of a higher honor than to acknowledge publicly what a huge impact she has made on my work and on all of our lives. It's very, very simple: Carla is one of those heroes that defines the very medium she advances, even as she goes way beyond it."

Born and raised in Oakland, CA, Carla Bley was introduced to music by her organist and piano instructor father. Upon moving to New York at the age of seventeen, Bley worked as a cigarette girl at Birdland, performed the piano professionally and composed works that Paul Bley (her husband), Geroge Russell, Art Farmer and others recorded. In the 1960s, Bley and her second husband, Michael Mantler, founded the Jazz Composer's Orchestra, co-led the Jazz Composers Guild Orchestra and founded the JCOA record label which included collaborations with fellow avant garde and free jazz artists Don Cherry, Pharoah Sanders, Leroy Jenkins and Cecil Taylor among many others. In 1971, Bley released her most well-known work, Escalator over the Hill, a chronotransduction with words by poet Paul Haines, often referred to as a jazz opera. A year later Bley received a Guggenheim award for composition and with Mantler, founded the WATT record label, on which she recorded for decades before moving on to ECM Records. Bley has composed for the screen, received commissions from art centers such as Lincoln Center and has served as artist-in-residence at the Barbican and Essen Philharmonie. Bley continues to compose for big bands and various smaller ensembles, touring and recording primarily in a trio that includes Steve Swallow, her partner, and Andy Shephard. She is the recipient of Honorary Doctorates from the New England Conservatory and the University of Toulouse, the NEA Jazz Masters Award and is widely lauded as one of the greatest jazz composers in history.