Thu, Sept. 6, 2018 | Doors 08:00 PM, Show: 09:00 PM | 66 N 6th St, Brooklyn, NY 11211
Underground System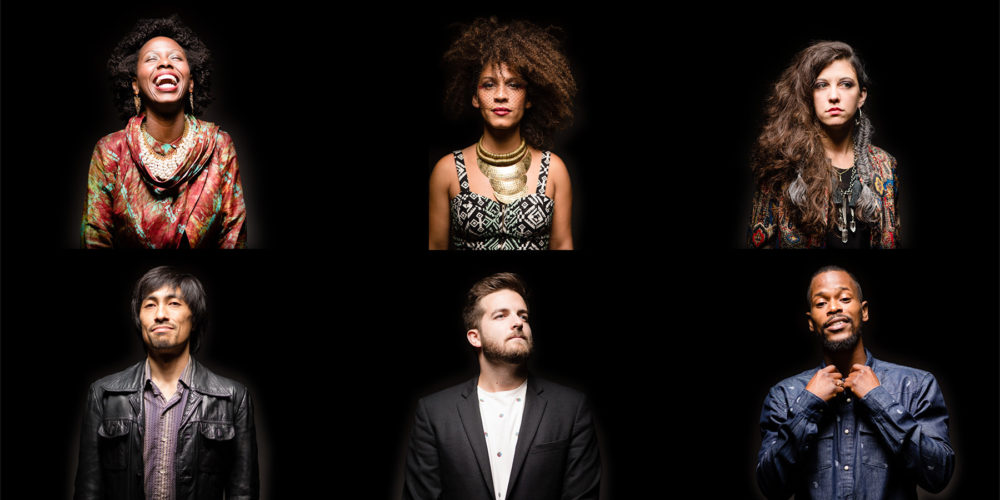 This September 2018, check it out, check it out! Soul Clap Records is proud to announce a tour like none before; a label revue for your dancing pleasure. Brace yourself as an absolute smorgasbord of Brooklyn based talent rolls through your city.
Hosted by DJ and label mastermind Bamboozle aka Eli Goldstein, Soul Clap Records live acts Underground System, Midnight Magic and debut artist Lonely C (aka Charlie from Soul Clap, label co-owner) take it to the stage on a 3 week run of North American cities promoting new music on Soul Clap Records.
Underground System, the buzzed about female-fronted group of global dance music deconstructionists, will be celebrating the release of their debut album titled What Are You, due out on September 7th. Their renowned live show takes hints of afrobeat, no wave, world, dance music, and recombines them in a singularly original manner.
Midnight Magic, New York City's larger than life boogie ensemble fronted by disco chanteuse Tiffany Roth and featuring the baddest horn section in the galaxy, celebrates four years of collaboration with Soul Clap Records with the release of their next single "Give Me A Reason" due this September.
Lonely C will be presenting never before heard live music from his debut solo album, Charles & Tribulations forthcoming this November on Soul Clap Records. Imagine house music meets dubbed out indie with flavors of funk, rock and beyond, this act features members of both Midnight Magic and Underground System and is set to thrill.
The tour begins in Brooklyn at the Music Hall of Williamsburg on September 6th and runs until the 24th with stops in Philly, DC, Chicago, Detroit, Boston and more. Now that's a lot of entertainment!
9.6 - Music Hall of Williamsburg - Brooklyn
9.7 TBD -- Philadelphia
9.8 - Howard Hall - Washington D.C.
9.14 - Metro - Chicago
9.15 - Murals in the Market Block Party - Detroit
9.21 - Present Present Festival - New Lebanon, NY
9.22 - Arts Riot - Burlington, VT
9.24 - The Sinclair - Boston