Thursday June 21 6:30 pm - 10:30 pm | Funky Joe's 455 W 56th Street, NYC
World Music Institute's Benefit: A Celebration of World Music & Dance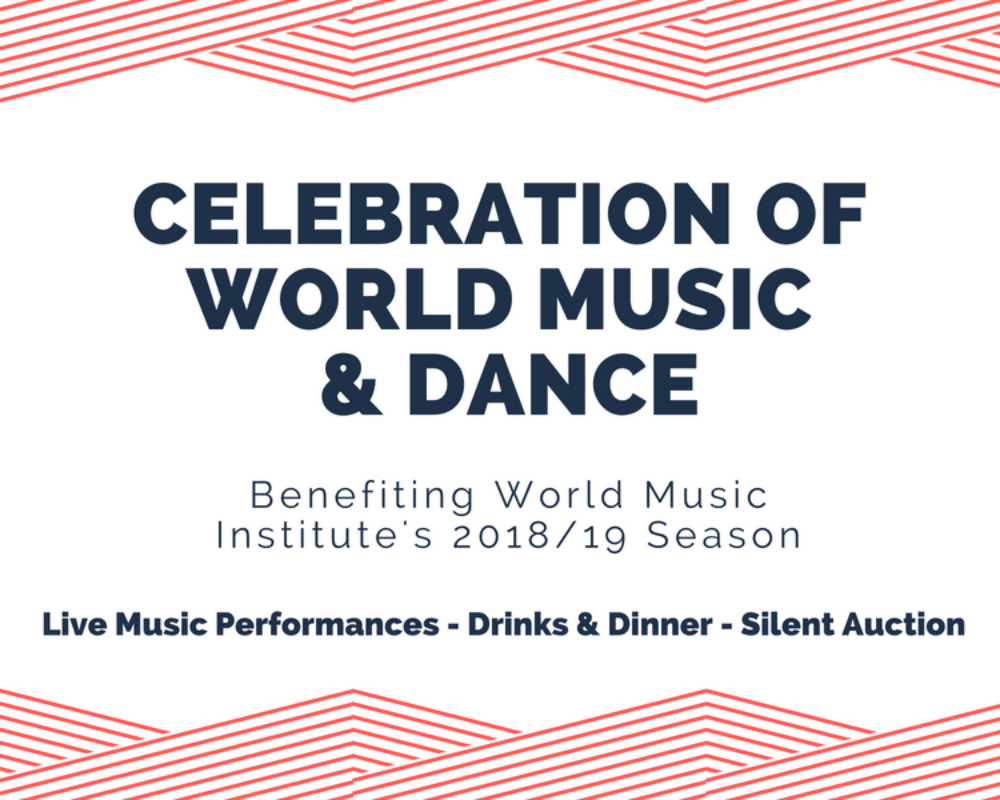 Please join us for an evening of live music, food, and drinks in the company of artists, friends, and supporters of WMI. Net proceeds from the event will benefit WMI's 2018/19 season.
Performing:
PRIYA DARSHINI TRIO
Drawing from her deep understanding of Indian classical music and jazz vocals, Priya Darshini exemplifies the true spirit of intercultural fusion. Her trio consists of hammered dulcimer virtuoso Max ZT, and percussionist Rich Stein.
ASEFA


ASEFA (n., gathering) is led by ethnomusicologist and multi-instrumentalist Samuel Torjman Thomas, Ph.D. The ensemble traverses several Mediterranean musical traditions, drawing upon a rich intercultural mix of Hebraic and Islamic traditions from North Africa and the Middle East. Songs are performed in Hebrew, Arabic, Spanish, and Ladino.
Music during the evening by DJ.HENRI FROM RADIOAFRICAONLINE.COM