49th Annual Loiza Festival in El Barrio
The Loiza Festival in El Barrio, more formally known as Festival Santiago Apóstol de Loiza en El Barrio, takes place from Fri., July 29 to Sun., July 31. This free festival celebrates Afro-Puerto Rican traditions, taking inspiration from Loiza, Puerto Rico's annual Fiestas Tradicionales en Honor a Santiago Apóstol. Since its founding by Los Hermanos Fraternos de Loiza in the 1960s, the festival has evolved to honor the African diaspora as a whole, welcoming people from all different backgrounds. The festival features dance and musical performances, traditional food and craft vendors, and interactive artist workshops. July 29 is a dedicated children's day, with interactive activities and performances for the whole family. July 31 is the Processional of Saints, led by Maria Cotto on stilts.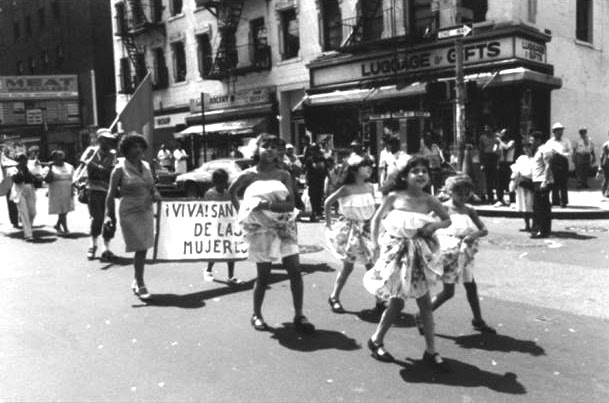 The Loiza Festival in El Barrio is at a new location this year, on East 109
th
Street between 2
nd
and 3
rd
Avenues. Here is a full schedule of the weekend activities:
Day 1 – Fri., July 29: Children's Day
11:00 a.m. – 4:00 p.m. - Cultural arts workshops and games - Face painting - Magician - Mobile children's library - Young Bucks Sports Pop Up Playground 4:00 p.m. – 8:00 p.m.: Swing y Sabor DJ Dance Party
Day 2 – Sat., July 30:
12:00 p.m. – 8:00 p.m. - ¡Bomba Yo! - Herencia de Plena - Matteo y Su Cumbalaya - Boricua Legends - Taino Guatu Macu a Boriken
Day 3 – Sun., July 31
11:30 a.m.: Processional of Saints begins at Saint Cecilia's Roman Catholic Church (East 106
th
Street between Lexington and Park Avenues) 12:00 p.m. – 8:00 p.m. - Bombazo Dance Company - Compania Folklorica Ritmos - Los Hermanos Moreno - Retumba Dance Company Additional information about the Loiza Festival en El Barrio can be found at the
Caribbean Cultural Center African Diaspora Institute website
.