Sierra Leone: Music As A Healing Force
Wolfgang König is a jazz and world music journalist based in Berlin. In December, he was part of a German press team that visited all four provinces of Sierra Leone by invitation of the Tourist Board, on a public relations tour arranged to inform people overseas that the Ebola crisis is over.
The small West African republic of Sierra Leone, located between Guinea and Liberia on the Atlantic coast, is known among African music lovers as the place where palm wine music originated. It traveled south to Ghana and even Nigeria with Sierra Leonean sailors, where it became one of the sources of highlife, juju and Afrobeat. Sierra Leone does not get into the mainstream media of the world very often, and over the last three decades it has been mostly news of disaster. During the 1990s, the country was shaken by a brutal civil war that had spread across the border from Liberia and which was mainly about the huge profits from diamond mining. Back then, the world learned a new word: blood diamonds. The war ended in January 2002 and the people of Salone, as they affectionately call their homeland, started rebuilding the country. But only 12 years later, Sierra Leone was struck by another blow–the Ebola epidemic. For almost two years, public life was put on hold to avoid the danger of infections. Schools were closed, as were many offices and also cultural venues. Nightlife was nonexistent. For musicians who had made a living from live performances, this was a catastrophe. [caption id="attachment_34627" align="aligncenter" width="640"]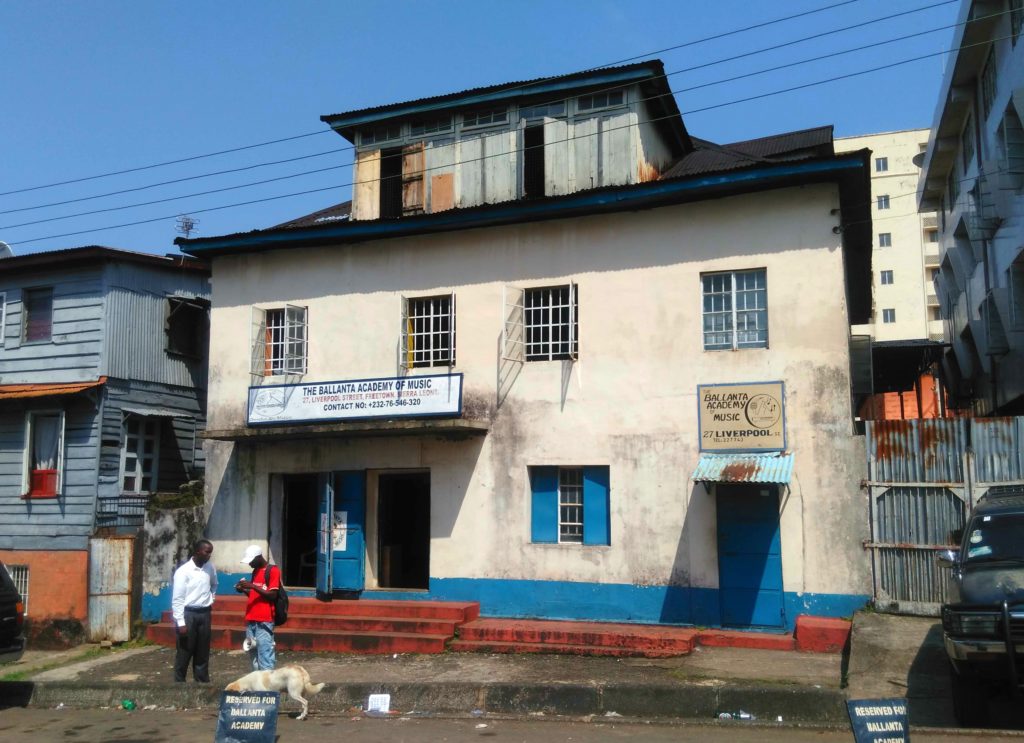 Ballanta Academy of Music, Freetown. Photos by Wolfgang König[/caption] Located in the historic center of the capital city, Freetown, is the Ballanta Academy of Music, one of the country's main music schools and named after Sierra Leonean composer and musicologist Nicholas G. J. Ballanta, who died in 1963. Maggie Fyle, the director, tells me that they had to close as well during Ebola. "Since we are open again we are happy to see a growing interest in musicial education. We teach European classical music as well as African traditional and popular music. Brass instruments are also in strong demand, because brass bands are often hired for advertising campaigns. Therefore, they have work."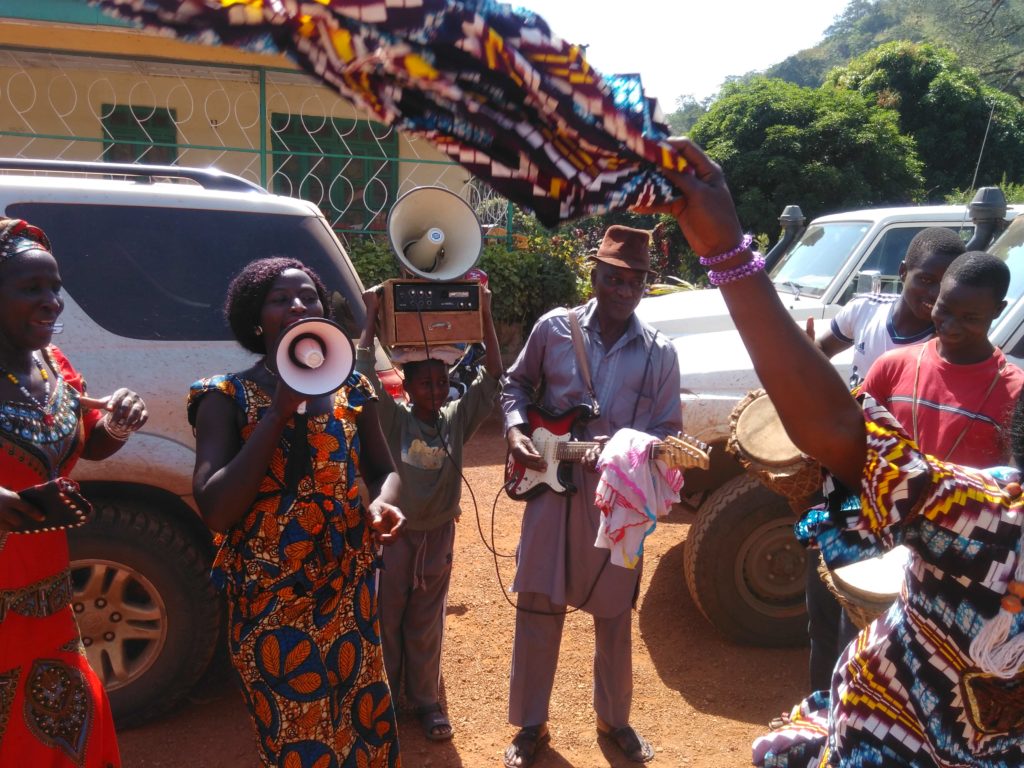 When you travel through Sierra Leone these days, you will see only a small amount of damage left from the civil war, but everywhere there are still road signs that warn about Ebola and promote certain kinds of behavior: Don't touch dead bodies but call the health center, always wash your hands, don't eat bush meat (of wild forest animals who can carry the virus), don't discriminate against survivors, because they are safe, etc. But how do you reach
everyone
in a country where many people still cannot read and do not understand English very well? The answer is simple: via the radio. [caption id="attachment_34632" align="aligncenter" width="640"]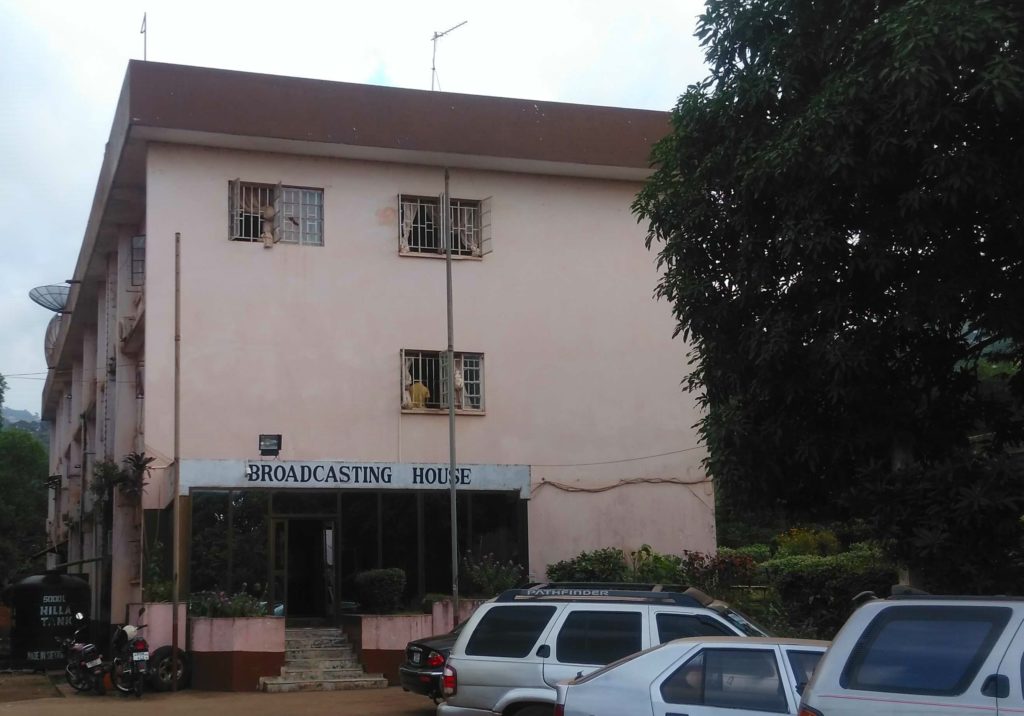 Sierra Leone Broadcasting Corporation (SLBC)[/caption] "Radio is the most popular medium," explains Gbanabom Hallowell, director general of the public Sierra Leone Broadcasting Corporation. There are still lots of villages without a single TV set, but radios are everywhere, and batteries are also easy to get hold of. We broadcast in English, in different African idioms and in Krio, our creole language which is understood by almost everyone in Sierra Leone. Our Ebola educational programs were really taken in by the people. Because everybody wanted to know, how they could protect themselves, what were the symptoms of the disease, where was the latest outbreak and so on. Since public life was down, people spend a lot of time at home listening to the radio." This would have been so in many countries under similar circumstances. Typically African, however, was the role that music played in the efforts to halt the spread of Ebola. "During the crisis, we intensified the use of music in our radio programs as a way of educating people. But music also helped them to mourn. Especially when relatives were not allowed to bury their dead themselves because they must not touch them, music was a way to make them feel not guilty although they had disrespected an ancient tradition." Producing educational songs helped many musicians to survive while there were no live shows. Some of the inspirational and educational songs played during this time were: "Kick Ebola Out of Salone'" by the Bo Artists Union (Bo is the country's second biggest city); "Ebola Survivor," by Senior Man, "I'm A Survivor," by Nasser Ayoub; "Ebola U Tem Don Don," by Don Edhardy; and "Against Ebola," by the Women Lawyers Of Salone. Even now, about a year after the end of Ebola, the music scene is still struggling to recover, mainly because of the lack of venues. [caption id="attachment_34629" align="aligncenter" width="600"]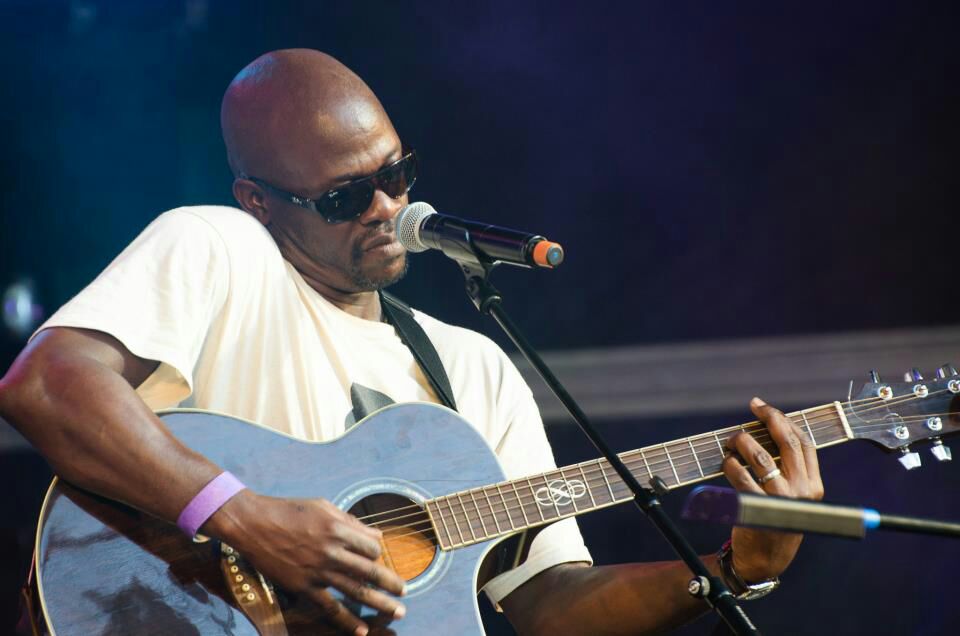 Gwyn Jay Allen[/caption] "The situation for traditional music is different," says singer/guitarist Gwyn Jay Allen, who lived in the U.K. for many years. During the financial crisis in 2008, he lost his day job as an architect and decided to move back home to Freetown. "Traditional music is part of everyday life. It is played at weddings, funerals, birthdays, at all kinds of celebrations. Thus, traditional music does not depend on commercial venues to survive. In April 2016, the music scene celebrated the end of Ebola with the first Freetown Music Festival. Traditional music was part of the event and this is something that is growing now." [caption id="attachment_34628" align="aligncenter" width="640"]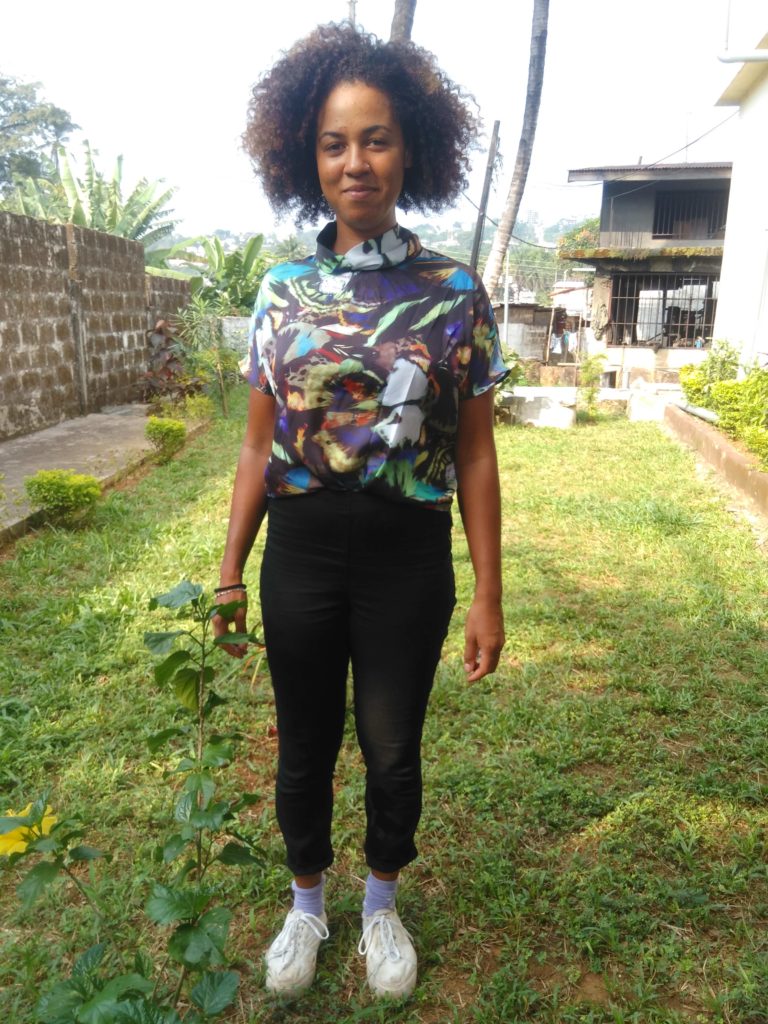 Esther Kamara[/caption] This festival was put together within weeks by a team of volunteers. Among them was Esther Kamara, who grew up in the Netherlands until she decided last year to move to the country her father is from. "The focus was on artists to perform live on stage. That might sound obvious for people from the West but here in Sierra Leone, there is a strong tradition of miming and playback. So as a vocalist you don't actually need to be able to sing live. We wanted to raise the standard. That's why we offered many artists a training program of four weeks together with the band Freetown Uncut which would accompany them, so they could prepare their live show. Among them were some big artists who had never performed live before!"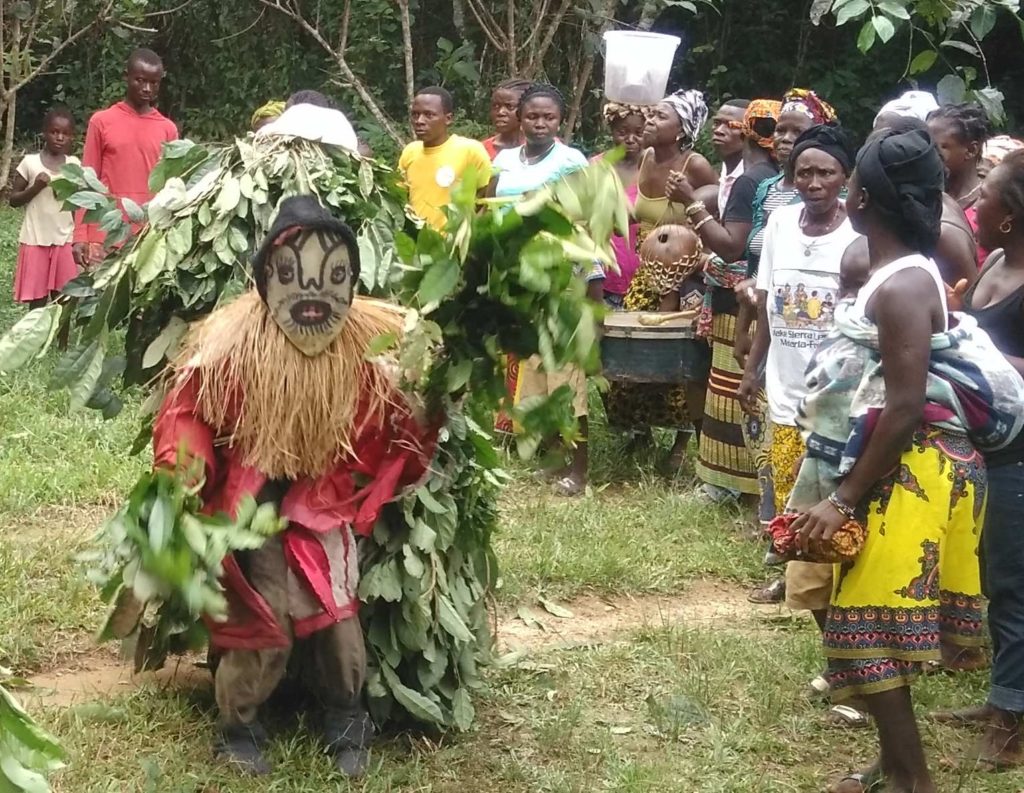 The festival took place on two stages right on the seafront beach. The artists represented a variety of styles from traditional music and reggae to hip-hop, gospel and jazz. The entrance was free and the shows attracted about 6,000 people. The team plans to make the Freetown Music Festival an annual event which will possibly include foreign performers to give the national scene new impetus. Good luck with it! https://www.youtube.com/watch?v=YRhXoLjHruM https://www.youtube.com/watch?v=1Xh5Fvwlnh8 https://www.youtube.com/watch?v=q0IWpnzDxjc https://www.youtube.com/watch?v=vTRx_BLDymE https://www.youtube.com/watch?v=ksyoFzz1zU4