A Brief Guide to LAMC 2015
Every year, the LAMC (Latin Alternative Music Conference) brings together an incredible lineup of Spanish-speaking musicians in New York. Check out previous Afropop programs on LAMC from 2o11 and 2012 for a taste of some of the outstanding music you're in for. This year's festivities take place July 7-11. Here is a brief rundown of some of the great official (and unofficial) LAMC events happening this week. And check out a video playlist of some of our favorite LAMC artists below.
Tues., July 7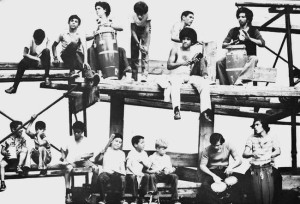 Our Latin Thing / DJ Afro @ St. Mary's Park
7 p.m., Free The classic film
Our Latin Thing (Nuestra Cosa)
documents a historic concert that took place Aug. 26, 1971, when the Fania All-Stars played at the Cheetah Club in Manhattan. Check out our program,
"Fania Records at 50,"
for more on the great label and the artists who helped create a salsa boom in New York. This concert brings together many of these artists to share the stage once again.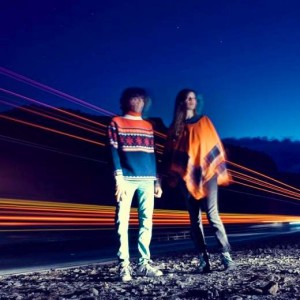 Dënver / Maria y Jose / Salt Cathedral @ Rough Trade NYC
8:30 p.m., $10 The incredible Chilean duo Dënver makes sublimely catchy and emotionally resonant electropop. We recently featured them on our
"Dancefloor Dynamite"
program. For those in need of a primer on the wonders of Chilean electropop, we've
got you covered
. Dënver recently debuted a
new video
for the song "Los Vampiros," set to appear on the follow-up to their terrific 2013 release,
Fuera da Campo
.
Wed., July 8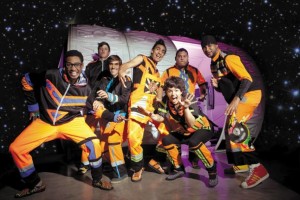 Compass / Systema Solar / Helado Negro @ SummerStage, Central Park
6 p.m., Free The artists who make up Compass, Camilo Lara and Toy Selectah, have both been featured in Afropop shows in the past. Lara, founder of Mexican Institute of Sound, was in our LAMC show from 2012. Toy Selectah made appearances in both our
"Mexico Rock City"
show and
"Afropop Soundsystem 5: Neo-Cumbia."
Together, they are creating some of Mexico's most cutting-edge electronic music. Joining them on the bill, Colombian band Systema Solar performs in spectacular outfits that match their festive mixture of
champeta
and
cumbia.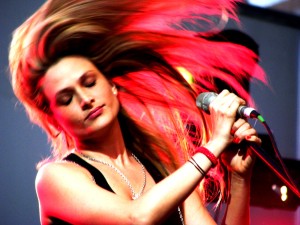 LAMC Official Showcase featuring Maria y Jose, Buscabulla, Centavrvs, Callate Mark, Diamante Electrico & Nicole @ Highline Ballroom
8:30 p.m., $12-$15 Chilean electropop star Nicole is playing at this showcase and that makes us very excited. Because you can never have too much Chilean electropop!
Thurs.,  July 9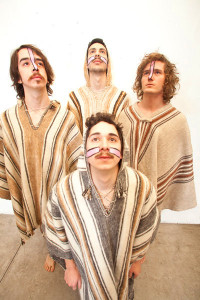 LAMC Acoustic Showcase: Raquel Sofia, Rodrigo Solo, Diamante Electrico, Pedrina y Rio, Callate Mark, Buscabulla, Astro, Centavrvs, Mariana Vega and Estelares @ SOB's
6 p.m., $12 The highlight of this packed acoustic lineup, for us, is the Chilean band Astro, mostly because of the bandleaders' names: Lego Moustache and Zeta Moustache.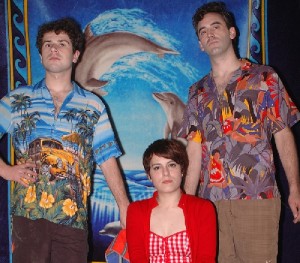 Triangulo de Amor Bizarro @ David Rubenstein Atrium at Lincoln Center, Frieda and Roy Furman Stage
7:30 p.m., Free Galician post-punk band Triangulo de Amor Bizarro has one of the best names in music, taken from the Spanish translation of the
New Order classic
. They also have an incredible Satanic/supernatural video for the track
"De la Monarquía a la Criptocracia."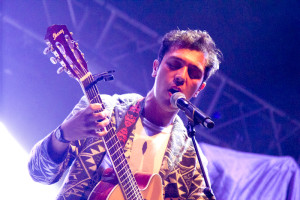 LAMC Official Showcase featuring Torreblanca, Ceci Bastida, Gepe, Alvaro Diaz & Mr. Pauer @ Highline Ballroom
9 p.m., $12-$15 Yet another of Chilean electropop mastermind Cristián Heyne's collaborators (along with Dënver and Nicole), the acclaimed folk-pop singer Gepe is hitting the town for LAMC Thursday night.
Fri.,  July 10

Kinky / Los Auténticos Decadentes / Astro @ Prospect Park Bandshell
7 p.m., Free Promoted in part by yours truly, this show is headlined by one of the
avanzada regia
's most innovative acts, Kinky. On the band's newest
MTV Unplugged
album, they effortlessly shift from
norteña
to
banda
to rock and electro with ecstatic fervor. It makes us quite thrilled to see the band live, whether unplugged or electrified.
Sat., July 11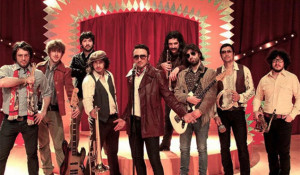 Vicentico / Ximena Sariñana / No Te Va Gustar @ SummerStage, Central Park
2 p.m., Free LAMC closes by bringing together big stars from throughout the Spanish-speaking world, with Argentina's Vicentico, Mexico's Ximena Sariñana and Uruguay's No Te Va Gustar.