A Look at What's New in Raï
It's been a minute since Afropop last checked in on raï, the genre that grew from Oran shantytowns to become the sound of the masses throughout North Africa. Our Hip Deep program "The Story of Rai" explored the genre's beginnings and transformations into the early '00s. Today, in Algeria, Morocco, and Maghrebi communities of France, raï maintains enormous popularity, with a seemingly endless stream of musicians putting out tape after tape each day. The hybrid genre of raï'n'b started off in France in 2004 where DJs Kore and Skalp mixed raï with pop, r&b and hip-hop sounds, an approach that brought the original compilation, Raï'n'B Fever huge success in France and great influence across North Africa. The following is but a small sampling of the vast supply of raï treasures that are largely overlooked by the Western English-speaking music media.
Cheb Charif- Live Tebessa 2014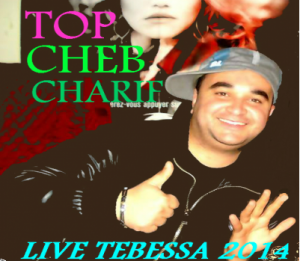 A lot of raï tapes come out with endearingly Photoshopped covers, and Cheb Charif's Live Tebessa is no exception. And like many raï singers, Cheb Charif appears unassumingly genial, giving his listeners the thumbs up sign while sporting an ever-fashionable sideways hat. Within the tape, Charif revels in the Autotune and keyboard-heavy sound of modern raï. "Histoire Kdima Akil," the entrancingly unhurried opener, features a swirling sound of synthesized chimes and violins, with Charif's Autotuned voice, full of impassioned emotional resonance, roaming on top. The tape then speeds up into the more full-bodied sounds of raï'n'b. In "Arwahi Nethasbou," all the elements of raï remain intact, but are mixed with an infectious background melody that, if not quite something Beyonce would sing over, certainly make for a sound perfect for weddings, sporting events, or any other kind of exuberant, ecstatic atmosphere. On the tape closer, "Lacoste et Larini," Charif yelps while synth keyboards pound all around him. He sounds like he would thoroughly command any audience he came across.
Cheb Amine Wahrani- Live a Beau Rivage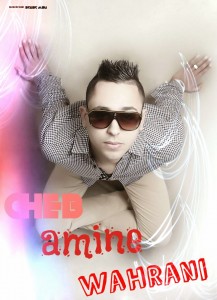 Cheb Amine Wahrani has a more polished pop-star appearance than Cheb Charif, with his gelled hair and sunglasses, but within the tape, he sounds quite different than his crooner image suggests. Though also Autotuned, his voice has a deep, gravelly quality to it that's perfect for a track like "J'ai Été Avec Toi Senser," in which synths take a backseat to a pulsating Gnawa drum beat. The album closes with "Khaltini Nezdem Fi 3achkek," a song with a rather experimental trickling synth sound building to a catchy raï'n'b rhythm.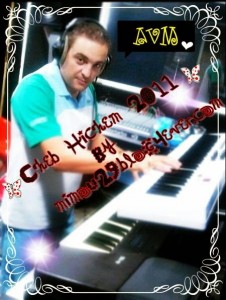 Cheb Hichem's Live Soiree 2014 has an almost unhinged quality to it, like the soundtrack for a particularly raucous party, even by the lively standards of raï. Hichem's use of distortion, layered keyboards, synths, churning drums and forceful singing makes this a wildly entertaining listen. He plays around with a drone sound on "Jabouli Les Foto," leading into a warbling synth line, which Hichem hums along to before letting out the "woo" sound that is a universal signifier that this is a very good time indeed.
So dig into these sounds, and for more on raï'n'b and other surprising and wonderful new music from North Africa, check out our "Borderless Sounds" program!