Afro-Cuban Legends at the Bronx Museum
On Fri., July 7,
Afropop Worldwide
and Stewart Avenue will be live broadcasting the Bronx Museum's celebration of iconic Cuban visual artist Manuel Mendive at the museum's
First Fridays! Afro-Cuban Night
. The evening event, held in Joyce Kilmer Park, will include music by the Cimarron Project and Cuban hip-hop artist DJ Asho along with a screening of the acclaimed documentary
When the Spirits Dance Mambo
.

Click below for our livestream starting at 6:00 p.m. on Fri., July 7.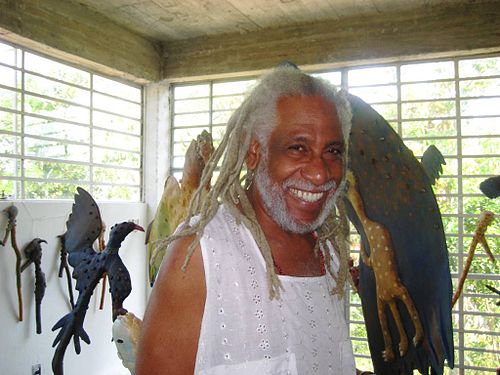 Born in Havana in 1944, multiple-award winning visual artist Manuel Mendive is one of the most important and best-known artists to ever come out of Cuba. His work spans multiple styles and mediums from sculpture to performance art, and much of his work is linked through his strong connection to the Yoruba culture that he and many Cubans share from West Africa.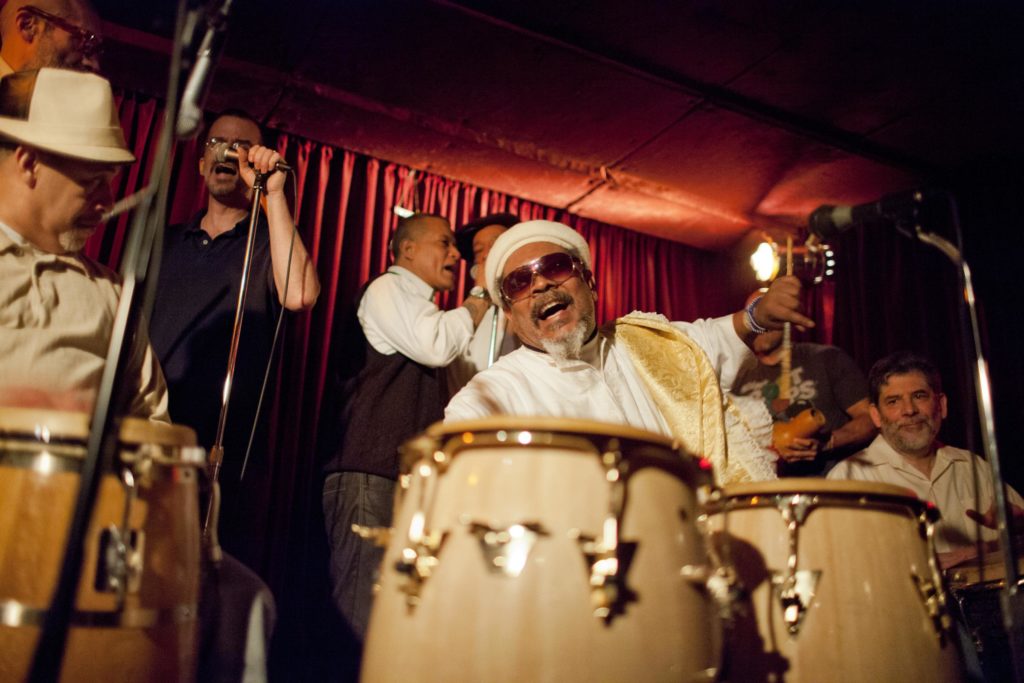 The Cimarron Project is an ensemble that too explores Cuba's connections to the west coast of Africa by showcasing the diversity of Afro-Cuban music and dance traditions. They are particularly renowned for fusing lesser-known genres of Cuban music such as the
bàtá
drumming style,
Abakua
music,
suku suku
, and
changui
with more popular genres like rumba and Cuban son. The Cimarron Project also features the master percussionist and ambassador of Afro-Cuban music, Román Díaz. Also from Havana, Díaz is known for mentoring young musicians including Grammy Award-winning saxophonist Yosvany Terry, bassist Yunior Yosvany, pianist and composer David Virelles, and Grammy-nominated percussionist Pedrito Martínez. Díaz is regarded as one of the biggest innovators of Afro-Cuban music as an
olú aña
or "keeper of the sacred drum" and is a staple in New York's avant-garde jazz scene. The acclaimed drummer also helped shape the sound we know today as rumba while in the groundbreaking Cuban ensemble Yoruba Andabo.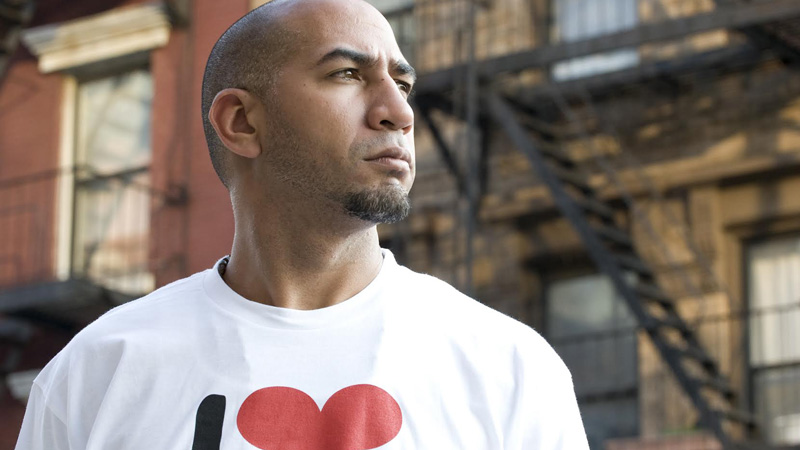 DJ Asho, also born in Havana, aims to utilize Cuban hip-hop as a means of social change. Born Ariel Fernández Díaz, DJ Asho is an internationally renowned cultural critic, hip-hop historian, journalist, essayist and event organizer with a passion for community building and cultural education. He started deejaying in 1996 in Havana's most prominent venues with an audio system he built himself before becoming an audio engineer at Radio Ciudad Habana. DJ Asho moved to New York in 2005, and has since been traveling the country making presentions about Cuban hip-hop at colleges, universities, and various other cultural institutions.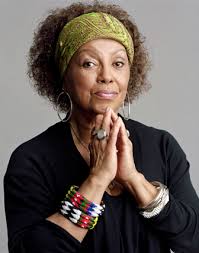 Dr. Marta Moreno Vega is another integral ambassador for Cuban culture in the United States and is the creator of the documentary
When the Spirits Dance Mambo
, which explores "the spiritual energy that traveled from West Africa to Cuba" and traces "the role of sacred African thought and practice in the formation of the Cuban society, culture and popular music." Dr. Vega is also the president and founder of the Caribbean Cultural Center African Diaspora Institute (CCCADI), a New York-based nonprofit dedicated to presenting and preserving African diaspora cultures. She has also ensured the prevalence of African culture in the U.S. by serving as the second director of El Museo del Barrio, one of the founders of the Association of Hispanic Arts, Network of Centers of Color and the Roundtable of Institutions of Colors. Produced in collaboration with the New York African Film Festival and Asho Productions. Film courtesy of the Caribbean Cultural Center African Diaspora Institute (CCCADI). 6:00 p.m. DJ ASHO spins on the 1's and 2's 7:00 p.m. Performance by the Cimarron Project, featuring Roman Diaz 8:00 p.m. Screening of
When the Spirits Dance Mambo
by Marta Moreno Vega and Bobby Shepard