Photo: Benyoro's Idrissa Koné
Our crew threw a super fun 
Afropop Holiday Benefit Party
 recently in New York. Benyoro ruled. They are one of the hottest African bands in New York, mixing artists from Mali, Guinea and throughout the U.S. and playing a repertoire that moves from 13
th 
century Mali to contemporary compositions. Benyoro played a deep acoustic set first with guests sitting close by on meditation cushions. Benyoro's second set kicked off with a Congo-inspired song and the crowd jumped up to dance. Thanks to Joel Bluestein for hosting!
Georges Collinet
 made the trek from the belly of the beast, D.C., to co-emcee with Sean Barlow, Afropop's founder and president. 
Will Calhoun, 
the percussionist with
Living Colour, joined us. He had just returned from Mali where he recorded a new album with Mali's royalty—Oumou Sangare, Salif Keita, and others. At our party, he did an ingenious solo number. Thanks to 
Madiba Harlem
 for catering and thanks to Afropop's Board and staff for all your support . Our Holiday Benefit Party raised $13,000. If you enjoy Afropop's Web offerings, podcasts, photo essays, original videos and more, know that it's people like you who make it all possible with financial contributions. Our commitment is to excellence in journalism and maximum aesthetic enjoyment of the music we present. All done on a very modest budget.
Please make a tax-deductible financial contribution.
Thank you! [caption id="attachment_21714" align="aligncenter" width="480"]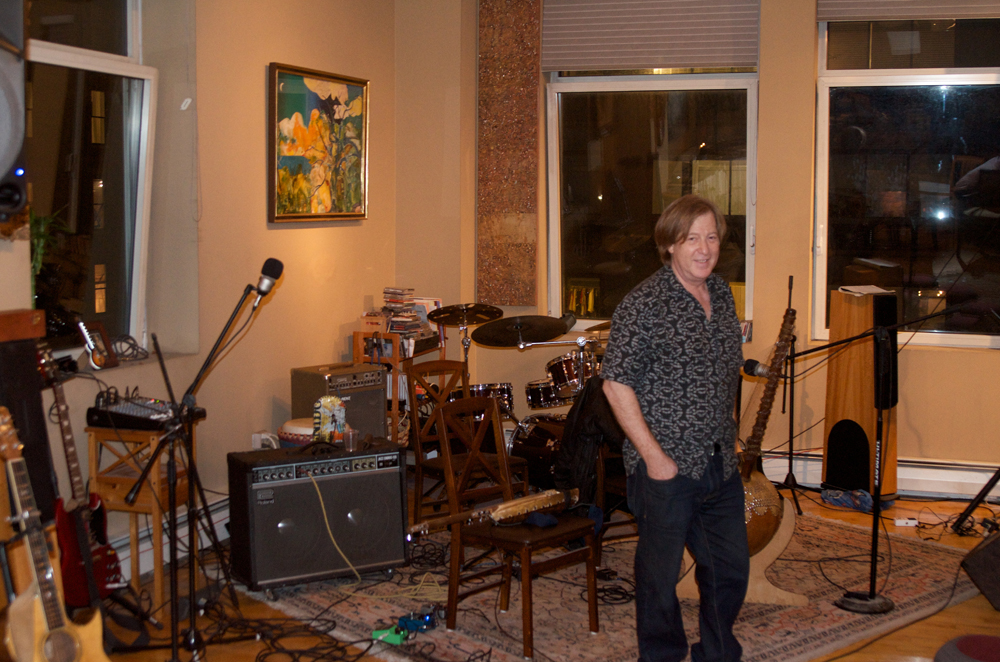 Joel Bluestein surveys the scene[/caption] [caption id="attachment_21713" align="aligncenter" width="504"]
Benyoro's Sam Dickey[/caption] [caption id="attachment_21712" align="aligncenter" width="480"]
The party scene[/caption] [caption id="attachment_21711" align="aligncenter" width="524"]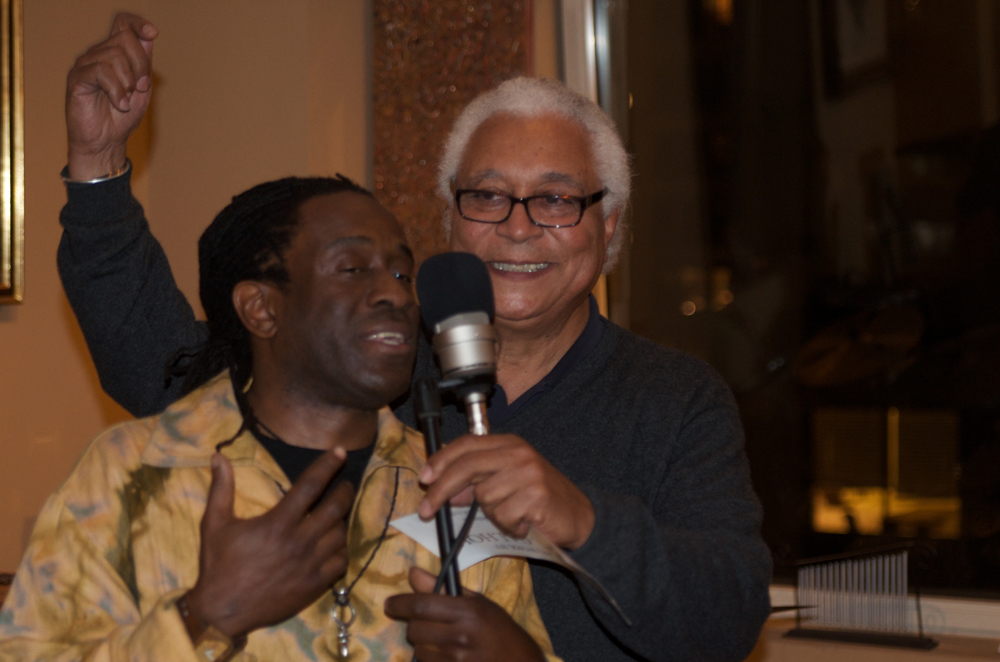 Georges Collinet and Will Calhoun[/caption] [caption id="attachment_21718" align="aligncenter" width="512"]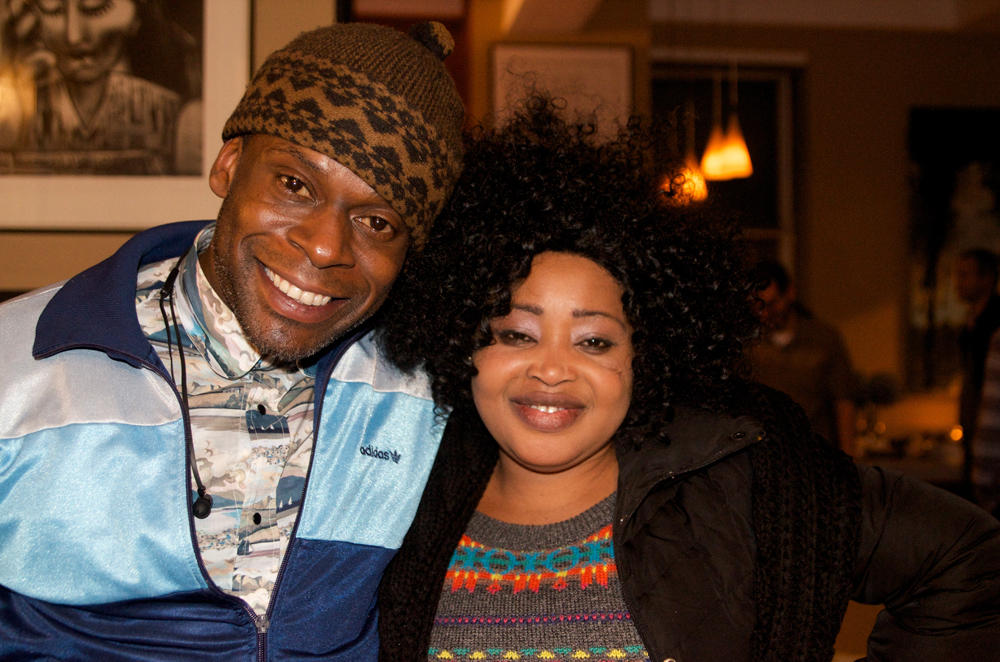 Sahr Ngaujah and Bébé Camara[/caption]