Hello from Bamako, where it seems almost no one has heard of Donald Trump. How refreshing! Banning Eyre and I arrived here about 10 days ago and hit the ground running, doing numerous interviews, concert recordings, video documentation and more. We are immensely enjoying reconnecting with artist friends and meeting new ones. Mali's famous hospitality is alive and well as its extraordinary music culture. Our main mission here is to research two new
Hip Deep
programs—one on Tuareg music and history, and the other on Bamako's music scene after the crisis, in particular how traditional music families are contending with life in these troubled times. [caption id="attachment_27432" align="aligncenter" width="640"]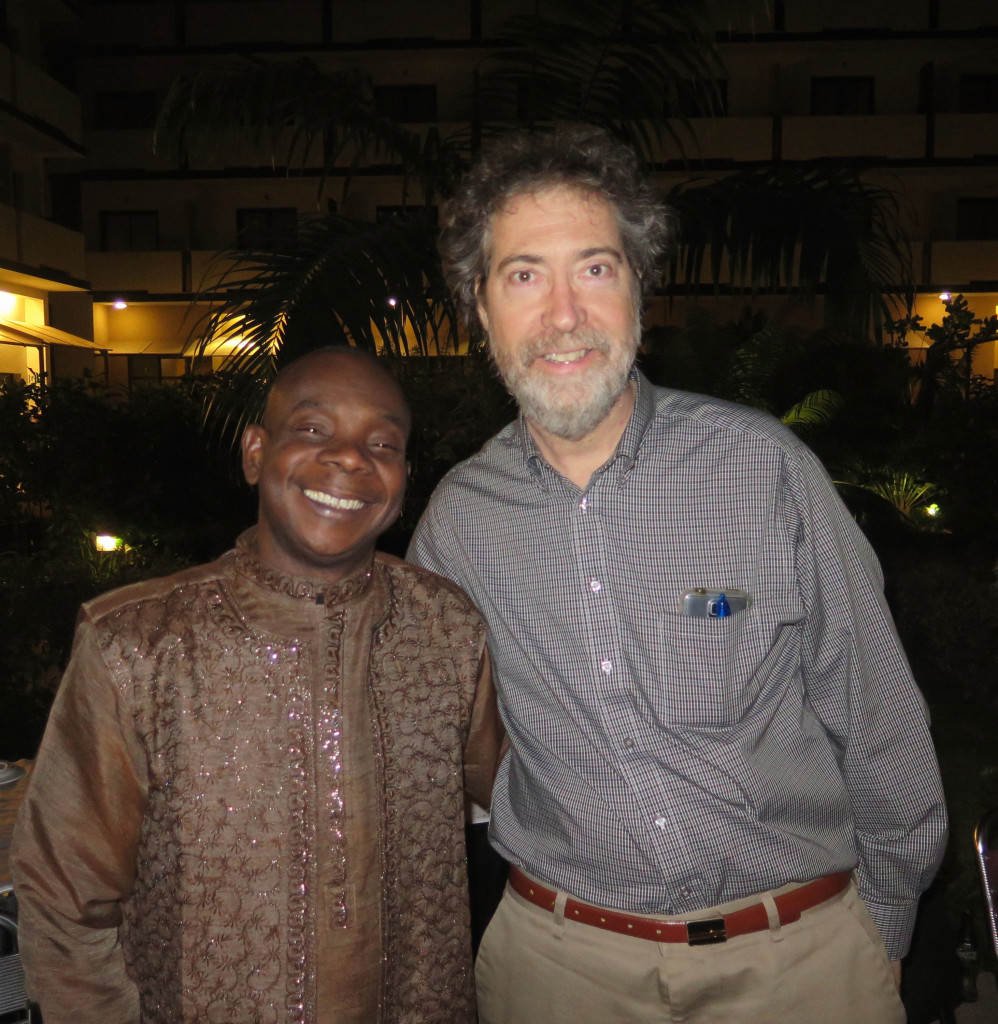 Toumani Diabate and Sean[/caption] For a country still in an official state of emergency, Bamako is fairly jumping with nightlife. We attended four marathon concerts of the Festival Acoustik de Bamako (FAB) organized by Grammy Award-winning kora virtuoso Toumani Diabaté. Toumani played a scorching set with his Symmetric Orchestra on the first night of the festival and presided over the entire event. This was Bamako's first big international music festival since
le crise
, "the crisis," of 2012-13 when Tuareg rebels, soon joined by jihadi extremists, ran the Malian army out of northern cities—Timbuktu, Goa, Kidal. The rebels wreaked havoc on cultural sites, banned music and imposed alien Sharia law in the region, causing over hundreds of thousands to flee (The UN estimates that 380,000 were "affected" by the crisis). Hot on the heels of the northern rebellion, a military coup rocked Bamako in March 2012, unseating a democracy that had seen four successful elections since 1991. The crisis ended with French military intervention in January 2013, but all the problems that caused it remain. Now, Mali has returned to a democratically elected government, but the peace and security are fragile, as terrorist attacks in Bamako and elsewhere last year clearly show. The good news is that a vigorous independent media and free speech thrive, and the Malian people's devotion to their unique culture absolutely endures. [caption id="attachment_27426" align="aligncenter" width="640"]
Niger River[/caption] A note on religion: Mali has long been a peaceful, moderate, largely Sufi Islamic society. More fundamentalist Wahabbi elements from Saudi Arabia have been at work here for decades, but the violence that unfolded in the north was of an entirely different order. Unfolding the layers of religious life in Mali will be a major focus in our eventual
Hip Deep
programs and podcasts. [caption id="attachment_27420" align="aligncenter" width="640"]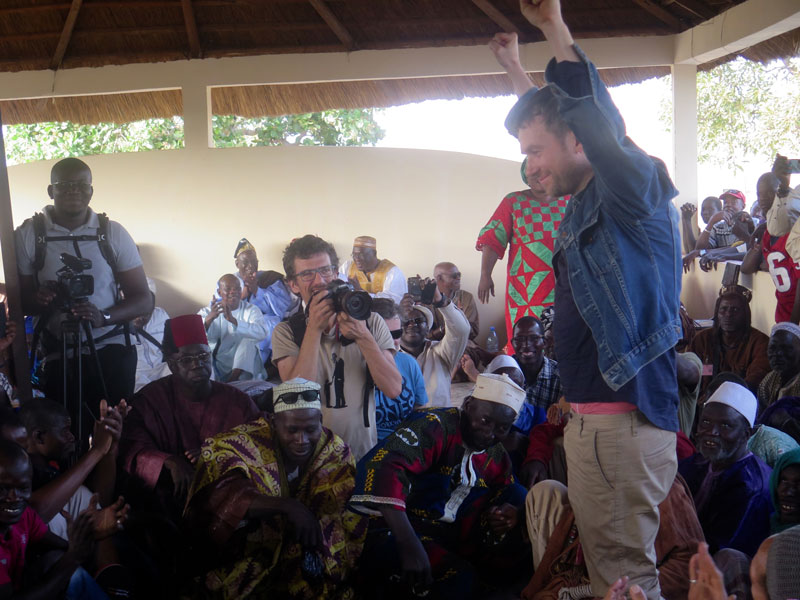 Damon Albarn[/caption] But back to Mali's indomitable music scene. There were two stages for the Acoustik Festival of Bamako—the spacious Balla Fasséké hall at the Conservatory, where Mali's first lady attended the opening night, and the more intimate Institut Français du Mali. These venues were graced by a number of international acts, notably Tony Allen, Damon Albarn (of Blur, Gorillaz and Africa Express fame), and South African classical guitar phenomenon Derek Gripper. But for Afropop fans, the real action came from the locals. Wassoulou star Nahawa Doumbia was superb, her dry, searing vocal power undiminished as she moved through a trademark Wassoulou set featuring
kamele ngoni
, funky percussion and ripping electric guitar. Songhoy Blues was also a standout with youthful, surging rock flavored by the sounds of the Malian north. (Songhoy Blues will be on tour in the U.S. this spring.) It was especially moving to see the Ali Farka Touré Band serving up classics from Ali's deep repertoire, performed by a lineup of his longtime accompanists and protégés, including Hama Sankaré on calabash, Afel Bocoum on vocals, and Mamadou Kelly on guitar and vocals. The concert coincided with the 10
th
anniversary of Ali's passing, and earlier in the day there was a ceremony at the statue that commemorates him near his old house in the neighborhood of Lafiabougou. [caption id="attachment_27425" align="aligncenter" width="640"]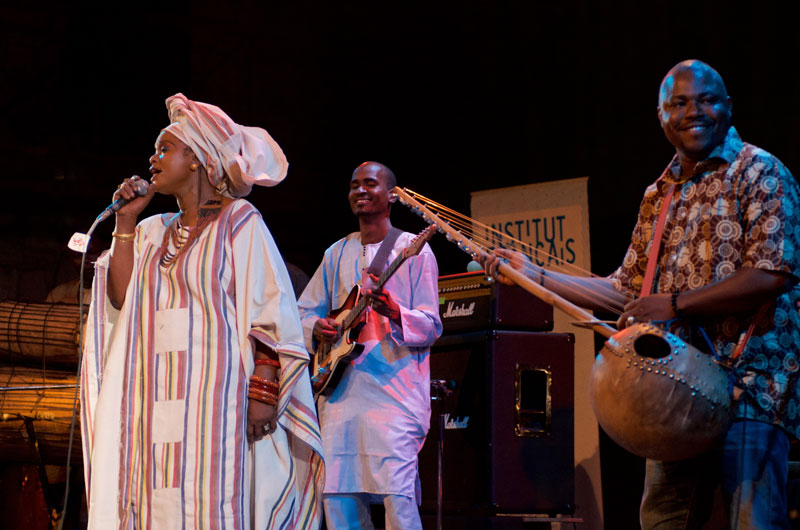 Nahawa Doumbia[/caption] [caption id="attachment_27411" align="aligncenter" width="530"]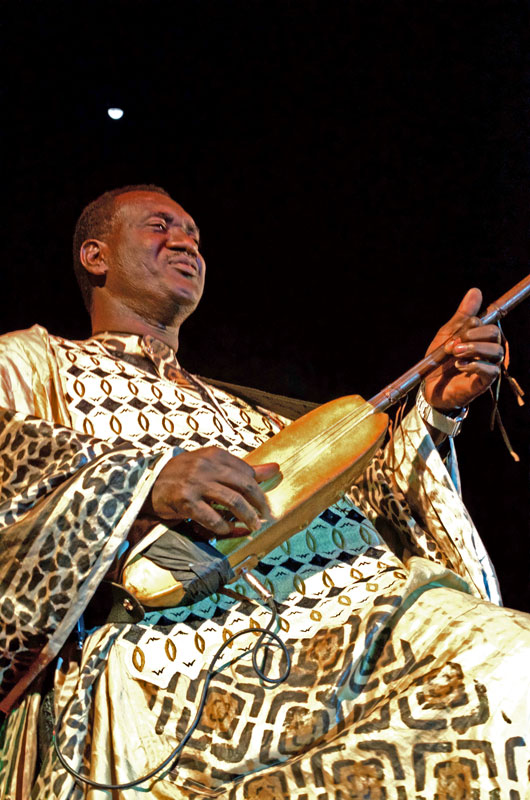 Bassekou Kouyate[/caption] As if all this weren't enough, Bamako hosted a simultaneous open-air Dogon Cultural Festival on the banks of the Niger River in downtown Bamako—three nights of diverse music on an excellent sound stage. We caught sets by Songhai guitarist/singer Baba Salah, Bassekou Kouyate and Ngoni Ba, and one of Mali's boldest and most political rappers, Master Soumi. There was also a mesmerizing traditional Tuareg ensemble led by Mohamed Ag Mohamedine and including members of Tartit. We had a chuckle when Tafa, the group's
imzad
(traditional fiddle) player, recognized Banning and recalled visiting his house in Connecticut where she shared a bed with his erstwhile dog, Samba. Amazing the way the mysterious suddenly becomes familiar! The Dogon Festival listed Oumou Sangare as the final night headline, but apparently she dropped out and accepted a gig in China. We can't blame her. For all the ambition and richness of these festivals, the crowds were not large. Money is scarce, and despite appearances, people we spoke with report that there is a reluctance  by some to gather in large outdoor crowds. [caption id="attachment_27418" align="aligncenter" width="640"]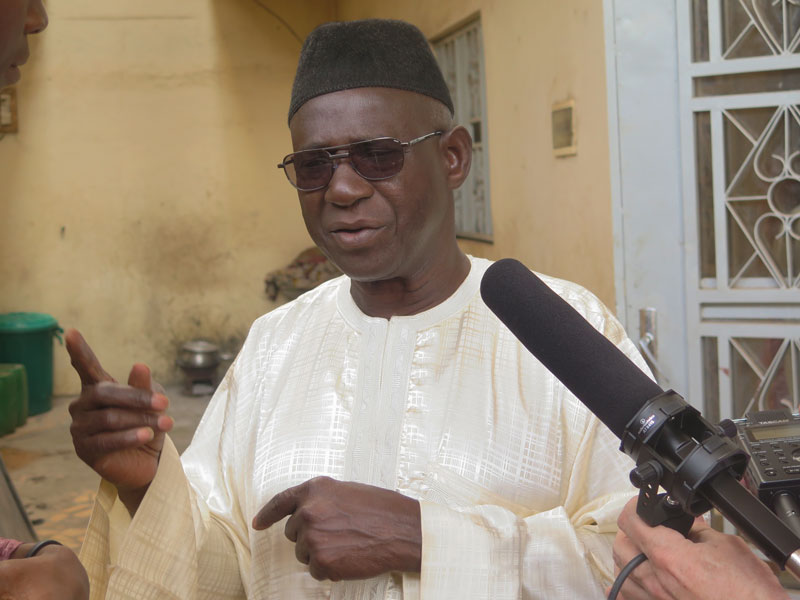 Kasse Mady Diabaté[/caption] Concerts aside, we have enjoyed a steady stream of joyous reunions, including Banning's with his guitar mentor, and the central figure of his book
In Griot Time,
Djelimady Tounkara. Kasse Mady Diabaté, one of Mali's most revered griot singers, invited us to a Thursday afternoon wedding party (
sumu
) where his son was getting married and a number of his musical family members performed. Some 300 people, mostly ladies, came decked out colorfully in their finest regalia and the excitement was palpable. As the musicians played, a bevy of
jelimussow
(female griot singers) took turns singing praises of the families of the guests. Further evidence that despite all, this city's musical life is simply irrepressible. [caption id="attachment_27415" align="aligncenter" width="600"]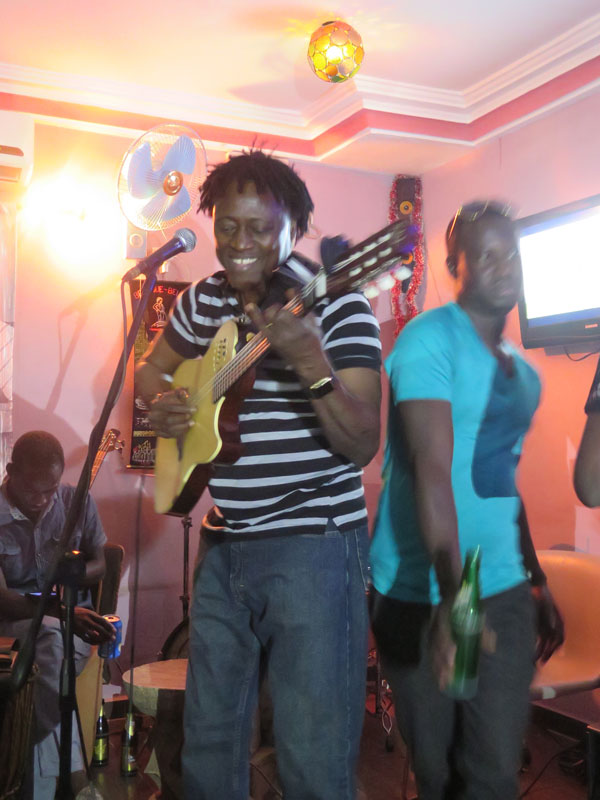 Habib Koite[/caption] Our friend Habib Koite invited us to his birthday celebration at his recently opened Club Maya on a quiet street outside of town. I used to call Habib "the hardest working man in Malian show biz" with his constant world touring. But these days, he's staying home more. His club seats about 70 and it was packed for the festivities. The main attraction was a talented young band featuring a singer/guitarist from Guinea. A slim puppeteer accompanied him, animating two white guys in goofy poses and skillful dances. Then Habib took the stage praising Banning and me, and I led everyone in a chant "Habib! Habib! Habib! Habib!" which became the rallying cry of the evening. Eventually Habib picked up his signature acoustic guitar and ripped through a set of his hits with much of the crowd singing the backing vocals, and various instrumentalists and singers joining him in the spotlight. Delightful ambience! Maya is highly recommended for visitors to Bamako. [caption id="attachment_27407" align="aligncenter" width="640"]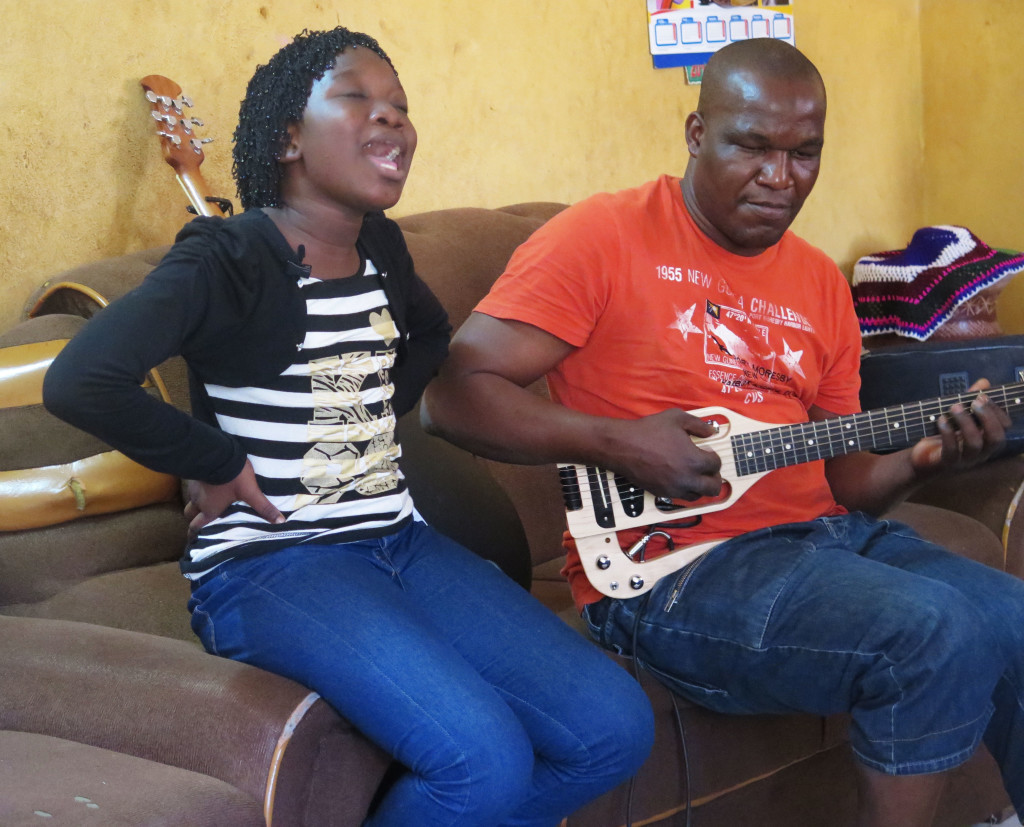 Lassine Diabate and his daughter Ami[/caption] Pursuing our
Hip Deep
research on griot families, we spent a remarkable afternoon at the home of guitarist Lassine Diabate and his 12-year-old child prodigy daughter, Ami. Just home from school, Ami sang for us accompanied by her dad, quite a monster guitar picker. Ami was trained by her grandmother, the profoundly revered griot singer Bako Dagnon, who sadly died in July, 2015. Ami was a bit shy at first but she warmed up, eventually flashing a winning smile. She sang with astounding precision and poise, including a 12-minute version of the Sunjata epic during which words flew forth with the confidence and pacing of a seasoned veteran. There is no question we were hearing a traditional music star in the making. [caption id="attachment_27412" align="aligncenter" width="640"]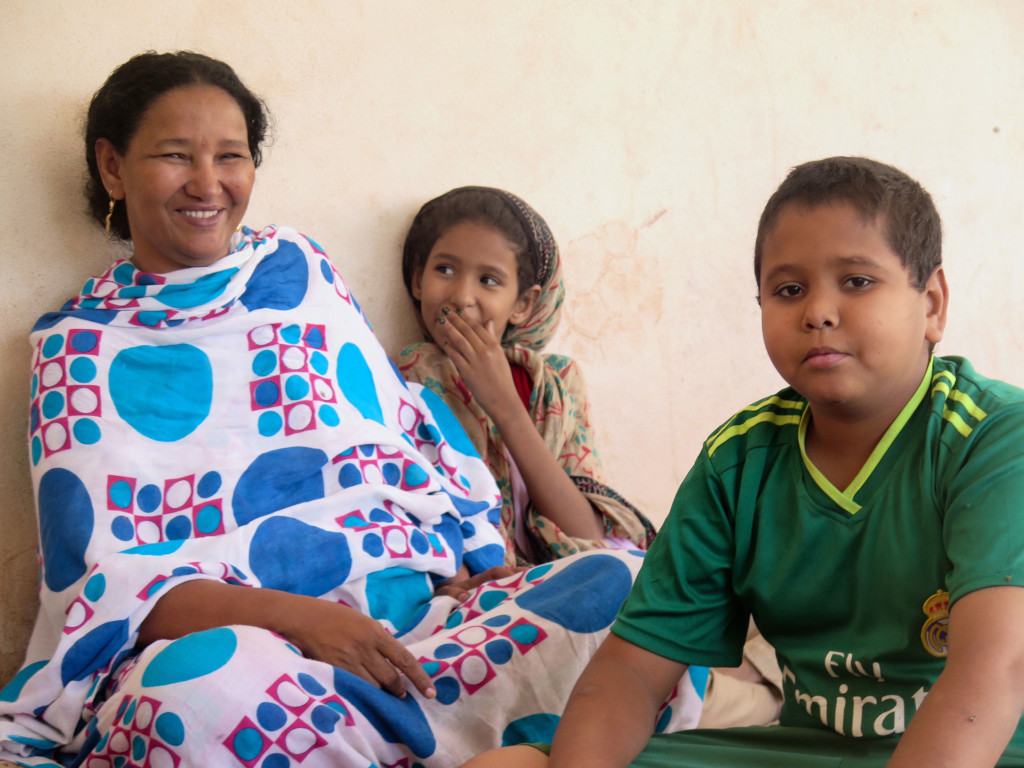 Fadimata Walett Oumar[/caption] Our work on Tuareg music and history has been similarly rewarding so far, including a lively conversation with Fadimata Walett Oumar—A.K.A. "Disco"—the visionary leader of Tartit, a group that has toured several times in Europe and the U.S. Like many Tuareg groups in the wake of the crisis, Tartit now has members scattered in camps in Mauritania, Niger and elsewhere. Disco expressed frustration at not getting many invitations to perform in Bamako, where many still bear resentment towards Tuareg people in general since the crisis. The status of Tuareg musicians here these days is a sensitive subject, about which much more to come. We also spent time with Tuareg community leader Mohamed Ag Ossade, director of the Tumast Cultural Center. He has built two large, round thatched-roofed buildings, decorated with impressive Tuareg pieces of bronze imbedded in brown leather. A man with deep insight into Tuareg history and culture—including the popular guitar bands of today—Mohamed is fighting the good fight to defend the Tuareg cause and his people's place in the Malian family. [caption id="attachment_27410" align="aligncenter" width="607"]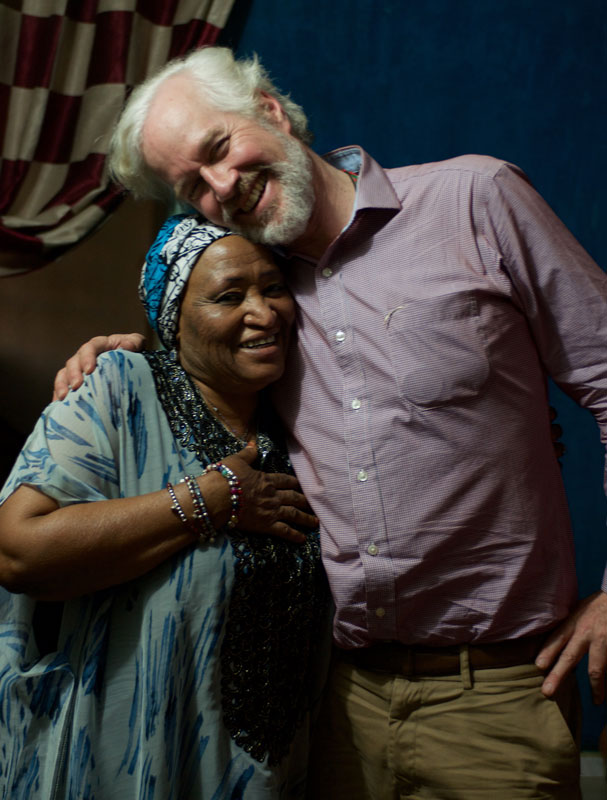 Khaira Arby and Banning[/caption] Speaking of the north, we dropped in on powerhouse singer Khaira Arby, the "Nightingale of the North." Saddened to leave her home in Timbuktu during the crisis, she and her musicians are now biding their time in Bamako, making the best of things. We fondly recalled meetings of the past, from Essakane to Brooklyn, especially Khaira's performance in the sandy square in Timbuktu when we arrived for our Mali Magic 2000 tour of Afropop fans including Bonnie Raitt. Habib Koite and others. Those were the days. Khaira and her band now play parties and weddings in Bamako, but as soon as she can replace her large P.A. system—destroyed by the jihadis during the crisis—she will be back in Timbuktu. [caption id="attachment_27422" align="aligncenter" width="640"]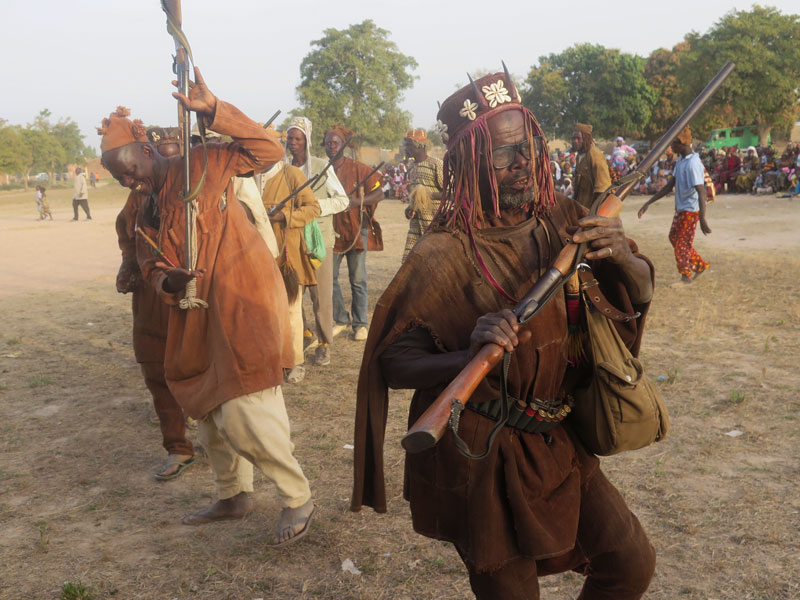 Hunters[/caption] [caption id="attachment_27419" align="aligncenter" width="640"]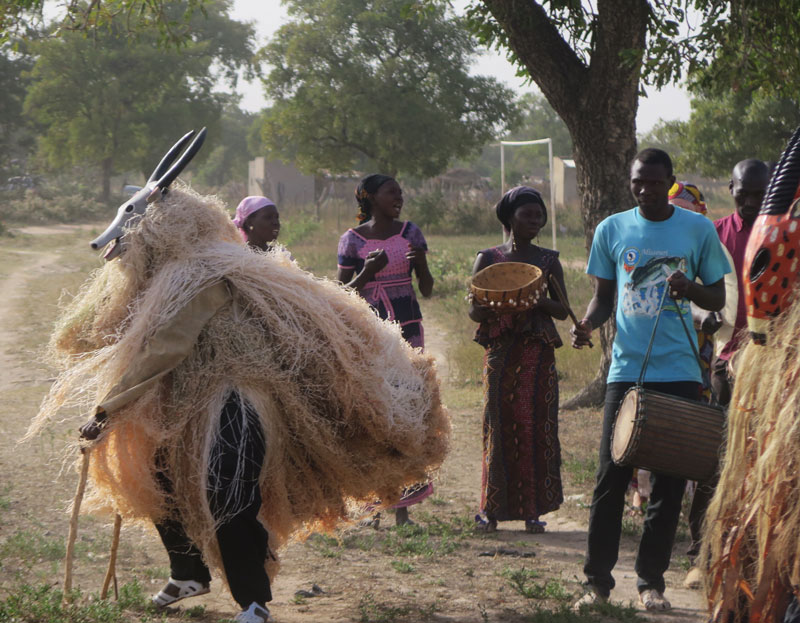 Costumed dancers[/caption] The Acoustik Festival doings included a spectacular excursion to the village of Kirina, where hunters, griots and costumed dancers paraded and performed to the delight of festival artists and journalists. There was also an intimate meeting with Minister for Tourism, Culture and Arts, N'Diaye Ramatoulaye Diallo at her spacious office in the Ministry. She told us, "We don't have diamonds in
Mali
, we don't have oil, but what we do have is the music," and she went on to say that the best language in the world is music and Mali has the best musical ambassadors. I made the comment to Madam Minister that it seems Mali has a huge rebranding challenge. Like any country that goes through a crisis, even well-informed people tend to think only of the situation. And that can last for years. I said the rebranding should focus on the warmth and hospitality of the Malian people and the lively music scene in the capital. She agreed with the rebranding imperative and said they were already hard at work on this. For more on that, google "Timbuktu Renaissance," a powerful new initiative to heal Mali's woes using culture and artists. [caption id="attachment_27424" align="aligncenter" width="640"]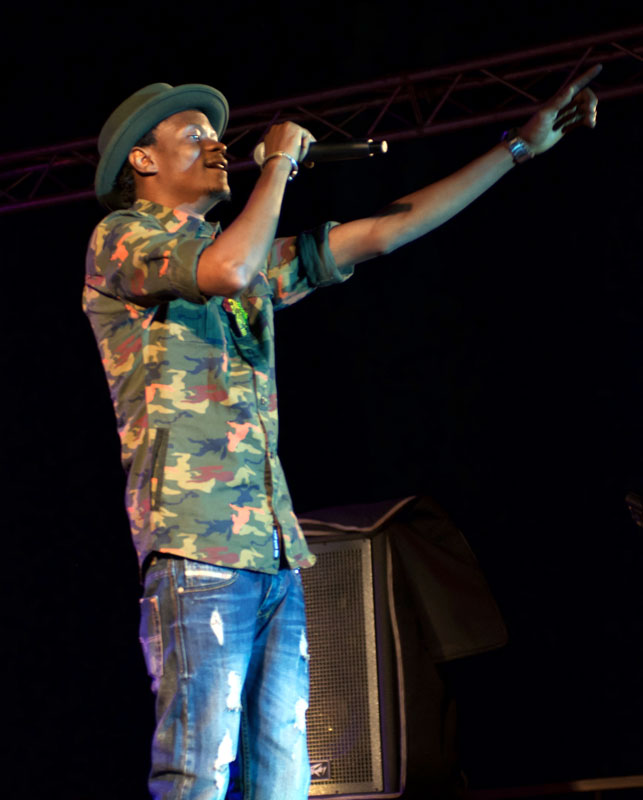 Master Soumi[/caption] One of the biggest changes in Mali in the decade since we were last here has been the dramatic rise of young rappers, who now draw bigger crowds than nearly all the old-school stars, and wield more influence over youth than any politician. When Master Soumi took the stage at the Dogon Festival, the energy lifted palpably. Teenagers and 20-somethings surged forward, shouting affirmations to his boldly barbed raps. Soumi gave us a hard-hitting interview on the roof of his humble home where he still lives with his parents. Even a rapper of his stature still can't get rich in Mali. [caption id="attachment_27428" align="aligncenter" width="590"]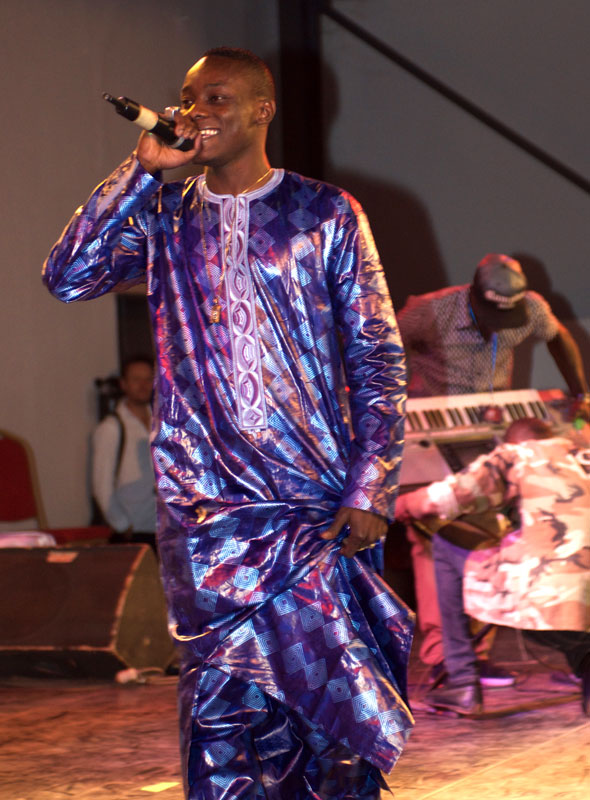 Sidiki Diabaté[/caption] One exception to that rule may be Sidiki Diabaté, the charismatic 24-year-old son of Toumani Diabaté. Their 2014 kora duo release
Toumani and Sidiki
(Nonesuch) showcases the son's fidelity to the family tradition. But Sidiki is also a huge pop star—"more popular than me!" says Toumani with a mixture of pride and pique. We saw Sidiki perform as headliner at a 4,000-seat sports center, packed with teenagers swooning and screaming for his pop rap. When Sidiki hit the stage at around 3 a.m., the place went berserk. Fans whipped out their smart phone flashlights and waved their welcome—no cigarette lighters for this wholesome crowd. This rivaled the most ecstatic receptions we've seen in the entire history of Afropop. Sidiki has many YouTube hits you can google, and some even incorporate his kora playing. In Lutz Gregor's recent film
Mali Blues
, which screened one night at the Institut Français du Mali, ngoni maestro Bassekou Kouyate asks populist Muslim leader Chérif Ousmane Madani Haïdara whether the Koran bans music. Naturally, Haïdara's answer is "no." But that does not mean music is not under threat here in Mali, from many forces, religious, political, economic and otherwise. [caption id="attachment_27421" align="aligncenter" width="640"]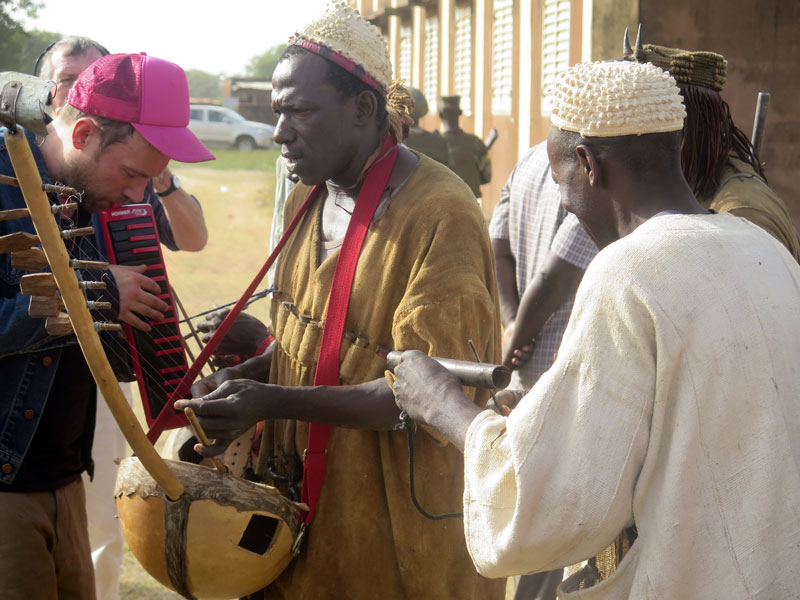 Damon Albarn jamming in Kirina[/caption] But it is heartening to see so much musical life in this city. Acoustik Festival headliner Damon Albarn told the audience for his concert that Mali had changed his life. Kudos to Albarn and all the international visitors who put fear and apprehension aside and came here to perform and document this historic event. Albarn told Simon Broughton for
The Guardian
, "It's the message of coming here and doing this that's the most important thing….and being able to keep the agenda on music. The country's music is an inspiration for me and that's why I've been here so many times." Albarn has visited Mali some 10 times since 2000. There is really no reason to avoid the amazing motherlode of culture that is Mali. Yes, there are dangers, but in a sense, staying away only heightens them. More to come. By Sean Barlow with Banning Eyre Photographs by Banning Eyre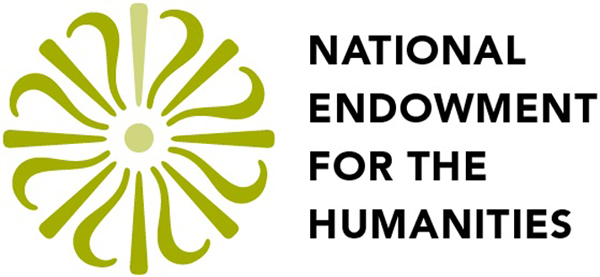 Afropop Worldwide's Hip Deep programs are funded with generous support from the National Endowment for the Humanities, PRI, our public radio stations around the U.S. and by individual donors around the globe. Thank you!