Alice Coltrane Turiyasangitananda's Ashram Music Live at BAM
"There are many ways to the top of the mountain," Purusha Hickson intoned, invoking the teaching of his guru Alice Coltrane Turiyasangitananda. "But as you approach the top, a unity emerges."
He was speaking of her approach to enlightenment, and pointing toward a projected image of Mt. Fuji, but he just as easily could have been talking about the music we were about to hear. Meditation and gospel music could seem like opposites—one internal and one external, respectively—but in Alice Coltrane's music, they don't just intersect—the two are one and the same. Presented on Wed., Oct. 10 as part of BAM's Next Wave festival, a bill of Coltrane's "spiritual avant-garde music" explored the trance-like ecstasy that links the two.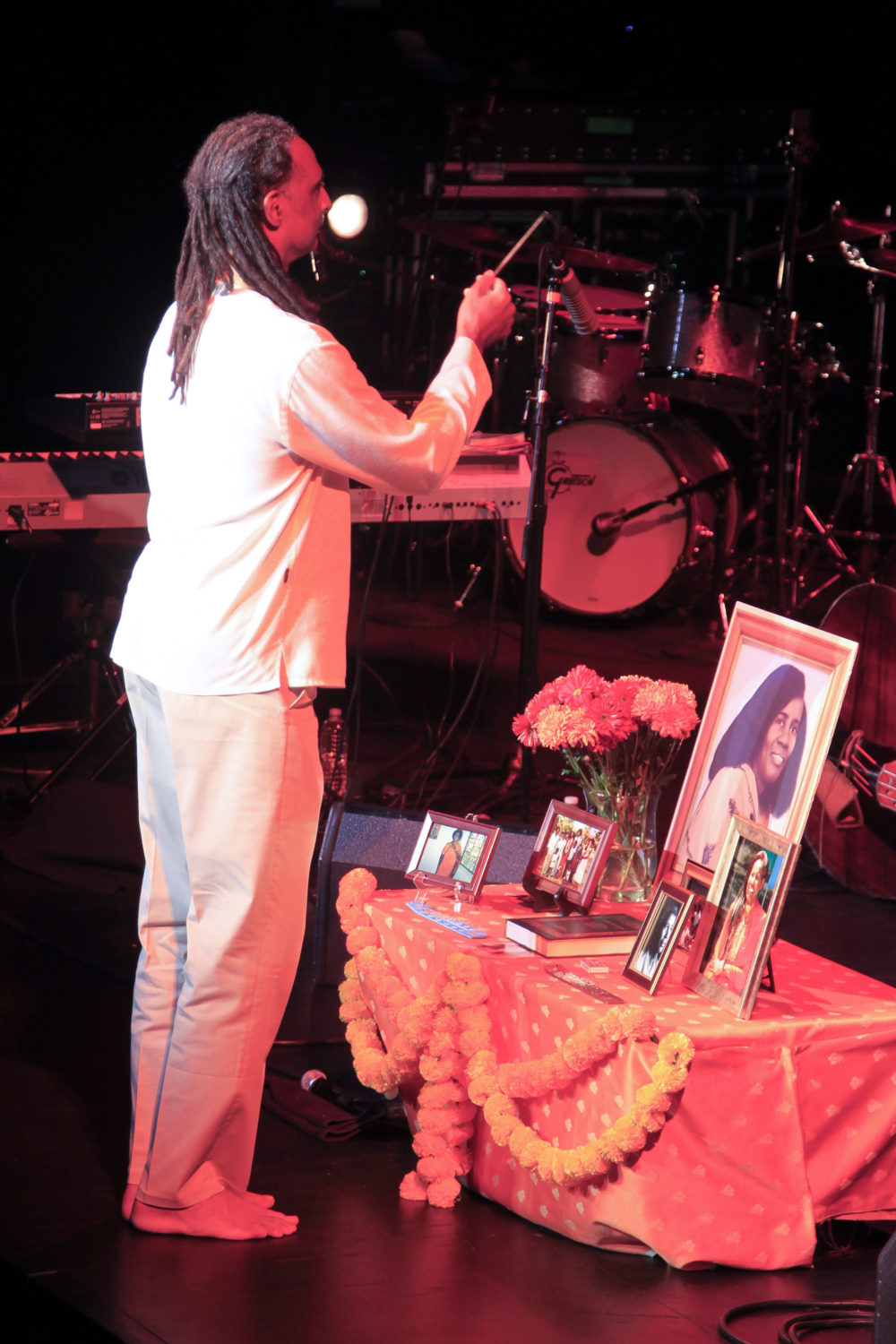 Bereaved after the death of her husband, John, (yes, THE John Coltrane) in 1967, Alice became a practitioner of the Hindu school Vedanta. Already a pianist when she married, Alice's recordings track from heady post-bop with Pharoah Sanders to chat-centered recordings made once she moved to an ashram. Her music reflects this move—instrumentation like the oud begins to appear, and songs become centered on chants, often in Sanskrit.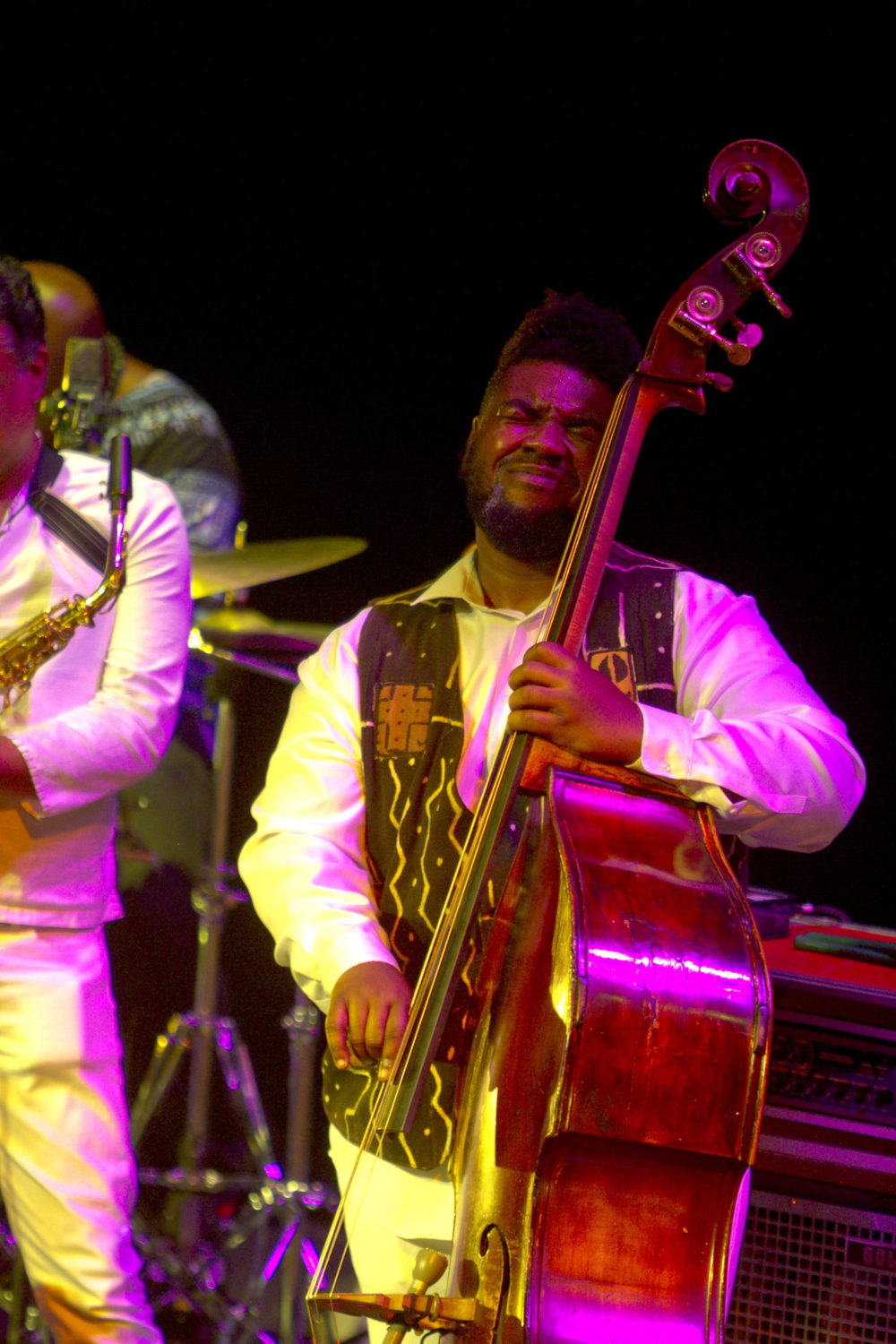 To celebrate Luaka Bop's rerelease of ashram music recorded from 1982 through 1995, professional musicians and those from the ashram gathered behind a shrine of the late composer (d. 2007), teacher and mother, to celebrate her art and teach Brooklyn to chant.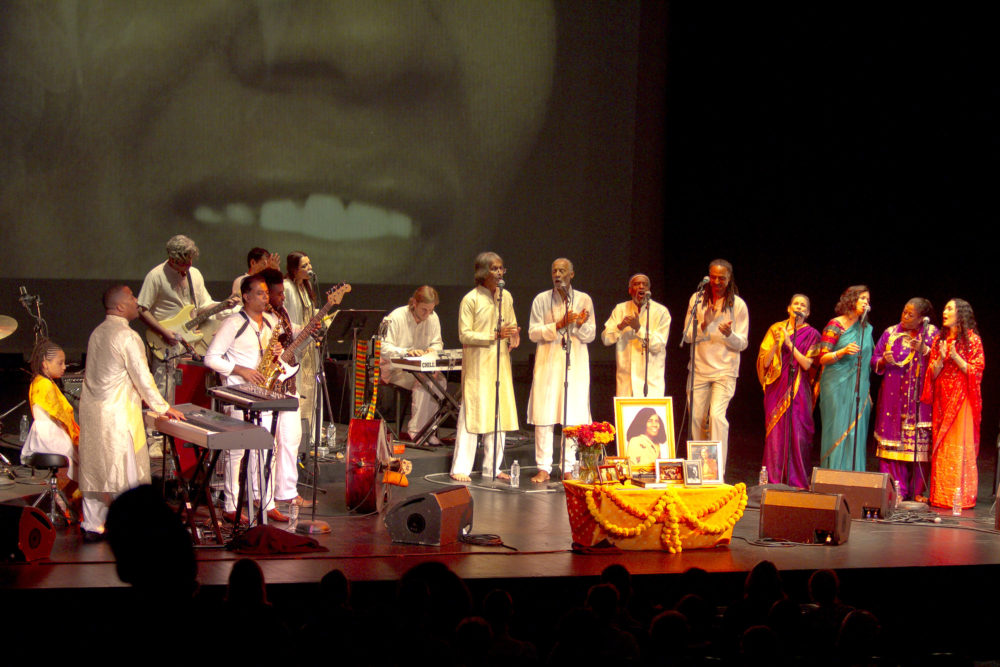 Led by music director, Radha Botofasina, who also manned the organ and synthesizer, the group played a free-jazz track from A Journey in Satchidananda before resuming an otherwise ashram-centric set.
Far from being ponderous or slow, the ashram songs ripped over pounding drums, clapping hands and jazz harmonics. It was a body meditation.
Coltrane didn't call this work "jazz," according to her protege; she called it "spiritual avant-garde." And it's easy to see how this music isn't really going for the more cerebral reaches that her late husband or early work approaches. Instead it is music that is playing the listener, probing you for a visceral response. The ashram musicians had the loose approach of a loving church choir, and while you can't call the music simple, chanting is repetitive by definition and thus there was something inviting about it, even when it was in Sanskrit.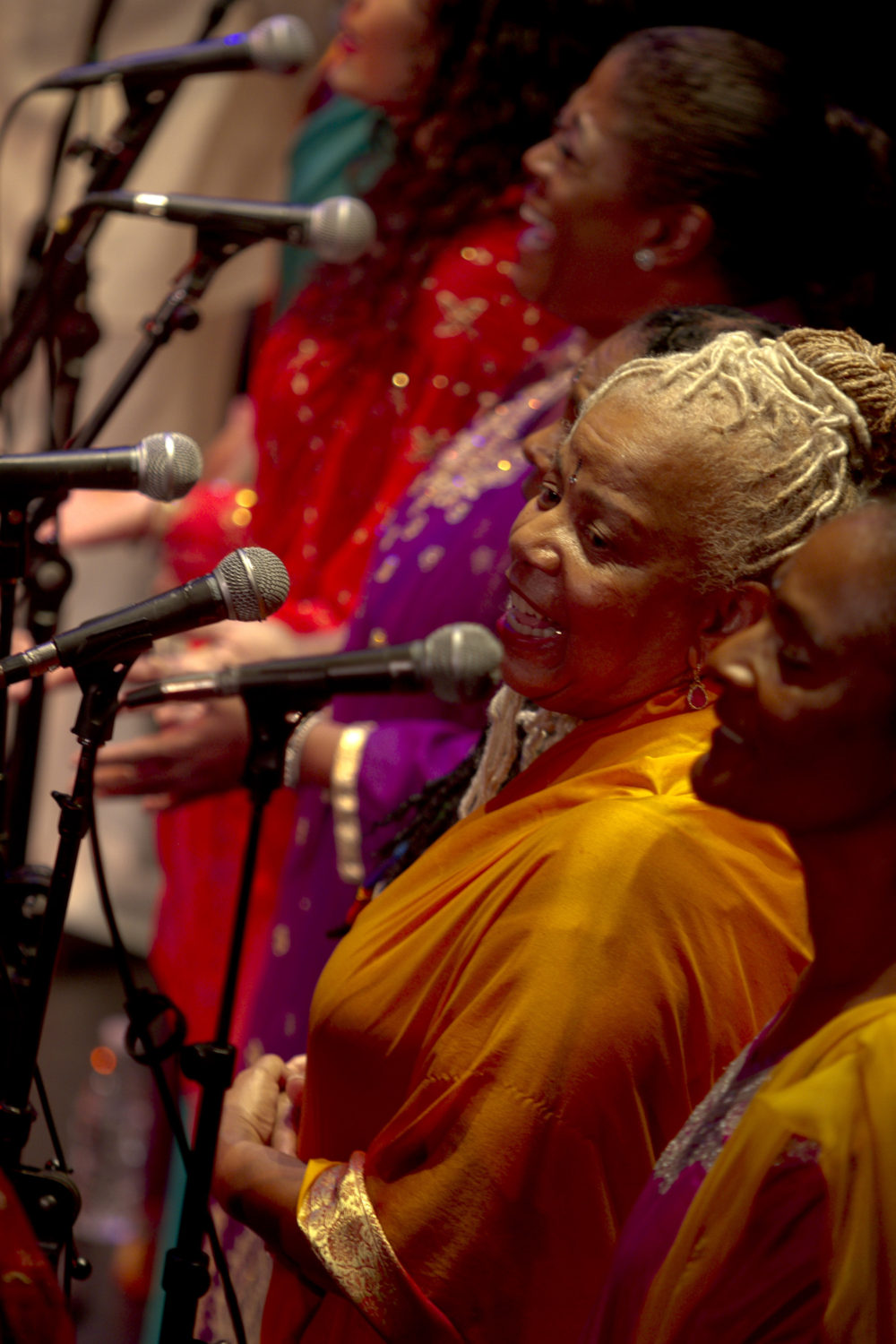 As we've explored here on Afropop, holy music has employed drone, chant and repetition dating back thousands of years. Even this music dated back at least 20 years and often decades before. But like a jazz standard in the hands of an improvisor, or hearing the "old, old story" told in an inspired way in a church, in its best moments, the music was alive because people were there to breathe life into it.

[On an additional note, the Long Island home of Alice and John Coltrane was recently declared a national treasure by the National Trust for Historic Preservation.]