Brazilian music is synonymous to many Americans with bossa nova and samba. What few people outside Latin America's largest country are familiar with is maracatu, a distinct style that comes from the Pernambuco state in northern Brazil. Maracatu bands consist of drummers and singers, who often do call and response-style singing and, in some parts of Brazil, can gather participating crowds of between 80 and 100 people.
Enter Maracatu New York, the first established maracatu band in the United States. Founded 10 years ago, the band performs and teaches classes in Brooklyn. In September 2012, the band used Kickstarter to raise about $3,800 for mixing, mastering, artwork, and printing for their first full-length album.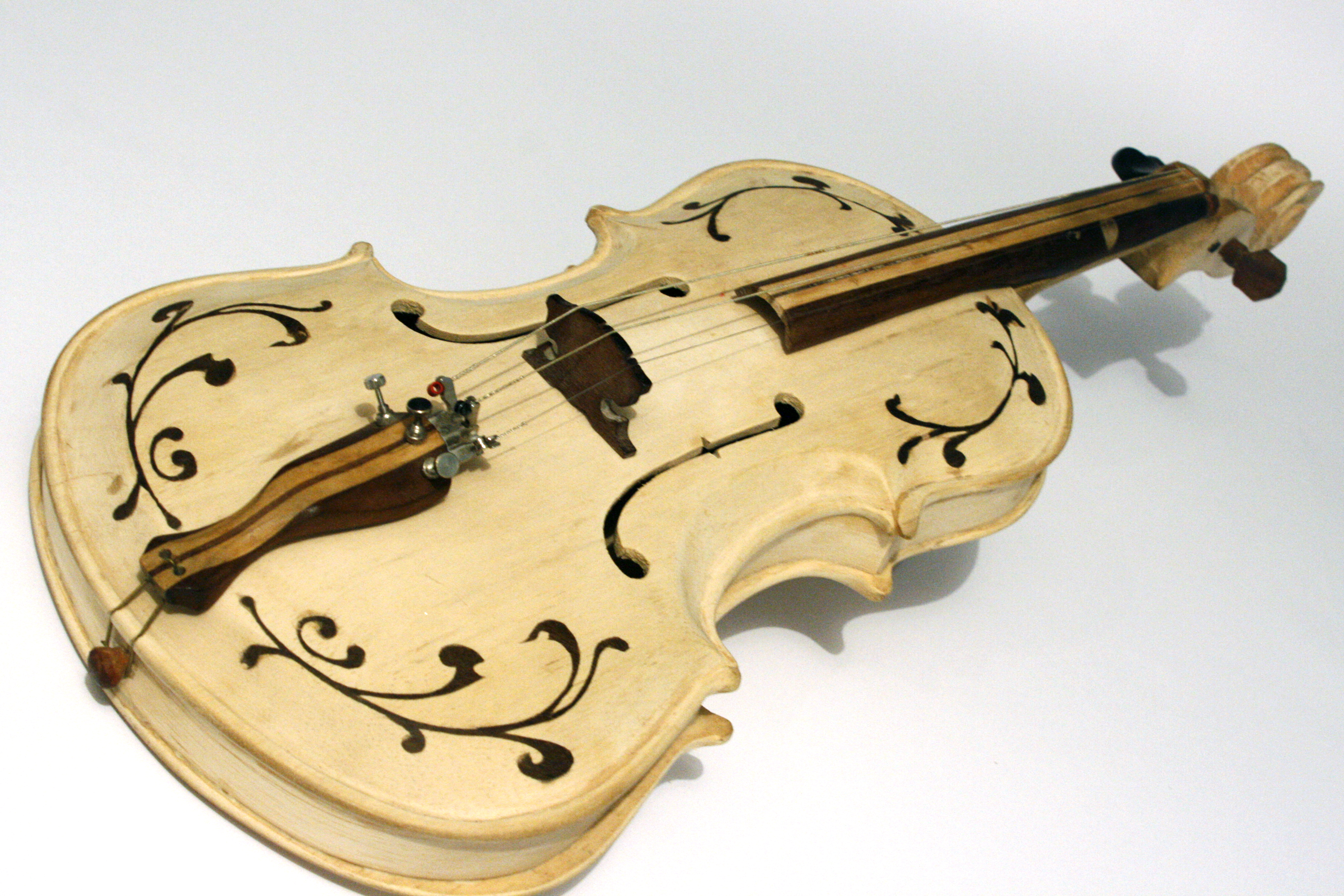 The resulting album, Baque do Brooklyn, does not disappoint. Between the first song, which kicks things off with a brass and saxophone anthem, and the last track, which features a percussion-heavy and danceable maracatu grooves, the album gives a good portrayal of the group's eclectic interests. The standout track is the ninth: "Over the Hills and Far Away," where Maracatu New York joins with Nation Beat, an American/Brazilian collective that melds maracatu drumming, New Orleans second line rhythms, funk, and country-blues. This adds a guitar, bass, drum set, and rabeca (a northeastern Brazilian fiddle related to the violin) to create a sound that blends Brazilian maracatu with American roots music. Also of note is the fourth track, "Quem Vem La," which includes powerful brass lines and harmonies with a simple vocal refrain and vibrant percussion that breaks into a bridge of New Orleans jazz-style group soloing part way through the song.
Whether you know Portuguese or not, you'll probably find yourself singing along with - or trying to sing along with - Baque do Brooklyn. And no matter what, you'll find yourself wanting to dance to the maracatu drumming for which this traditional Brazilian genre is famous.