Best of The Beat on Afropop: Brazil 101
All eyes are on Rio de Janeiro this week as the 2016 Olympics roll on. The spotlight on the culturally rich nation of Brazil may have piqued your curiosity to explore the vast ocean of music that has been created there over the centuries. Back in 1991, when The Beat had begun expanding beyond its focus on Caribbean and African music, Brazil was among the first out of the box.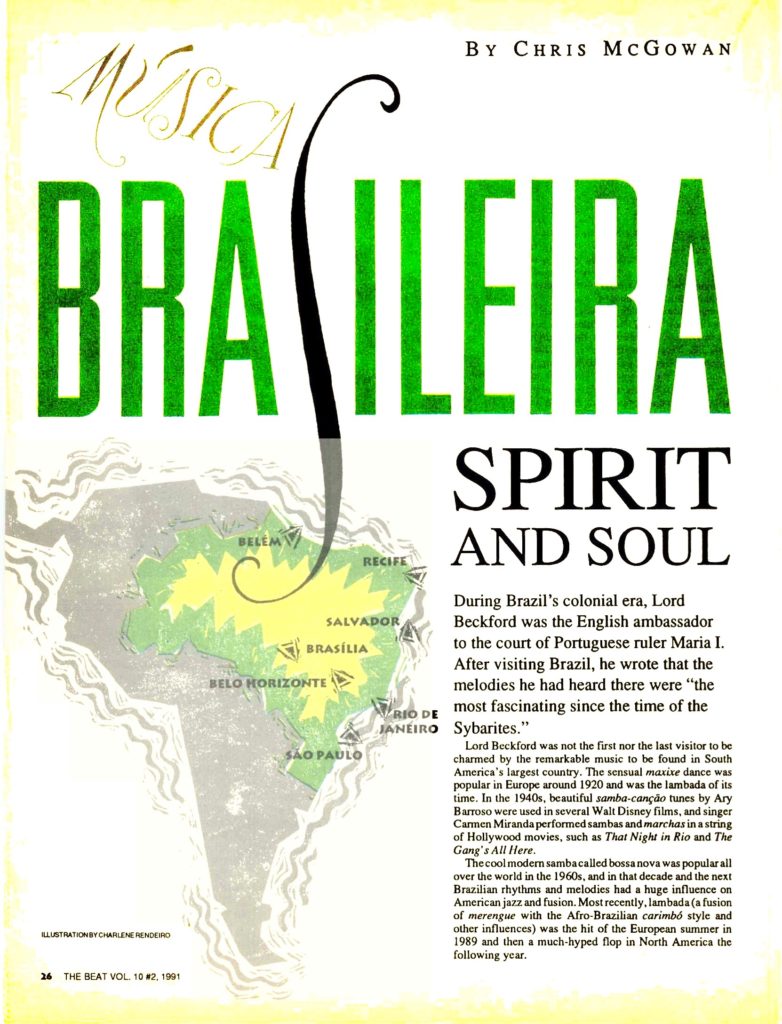 We were fortunate to have the expert guidance of Chris McGowan, whose comprehensive book, coauthored by Ricardo Pessanha, The Brazilian Sound: Samba, Bossa Nova and the Popular Music of Brazil, was just about to be published. We invited Chris to be guest editor of a special issue entirely devoted to the music of Brazil, and he did a bang-up job, curating 10 feature articles on the history, the genres, many of the major stars, a guide to the various rhythms and instruments, and a beginner's discography. That issue, entitled "Brazil: Spirit and Soul" underscored the need for a regular column, "Brazil Beat," that continued the coverage under the hands of knowledgeable contributors: Alan Ryan, Ana Maria Bahiana, and the redoubtable duo Mara Weiss and Nego Beto, as Brazilian music became a mainstay of The Beat's world view.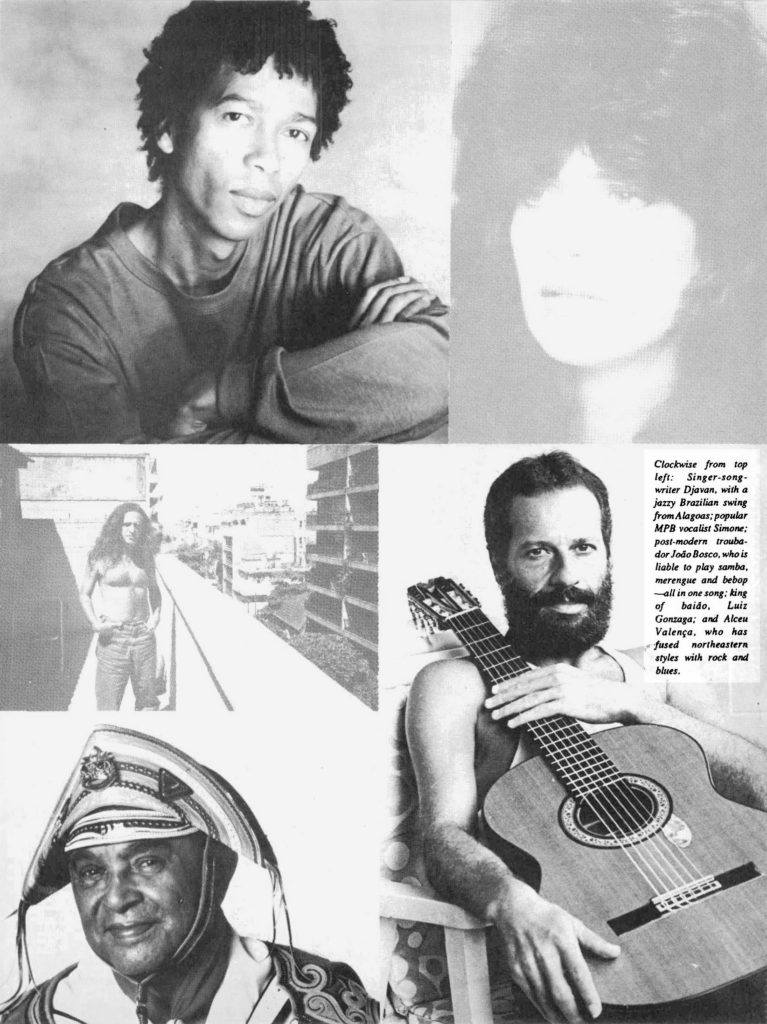 From this pivotal issue, we'll begin with Chris' overview of the history and context of "Musica Brasileira," his guide to "Percussão Brasileira: The Rhythms of Brazil," and a handpicked discography to introduce your ears to the many sounds and styles in this enormous melting pot. And there's much more where that came from: Stay tuned!
READ OR DOWNLOAD PDF: Beat10#2Brasileira + Brazil101:Sidebars
ENJOY AFROPOP'S HIP DEEP RIO SERIES "SAMBA AT THE DAWN OF MODERN BRAZIL."
LEARN MORE: AFROPOP'S SAMBA WEB FEATURE