Best of The Beat on Afropop: Africa 101--A Tour of African Music
For those Afropop readers who may be just getting into African music, or for a refresher course on the history and varieties of the continent's popular music, here's a helpful overview circa 1984 by The Beat's Jack Kolkmeyer, then a D.J. on KLSK-Santa Fe, when much of this music was newly reaching an international audience.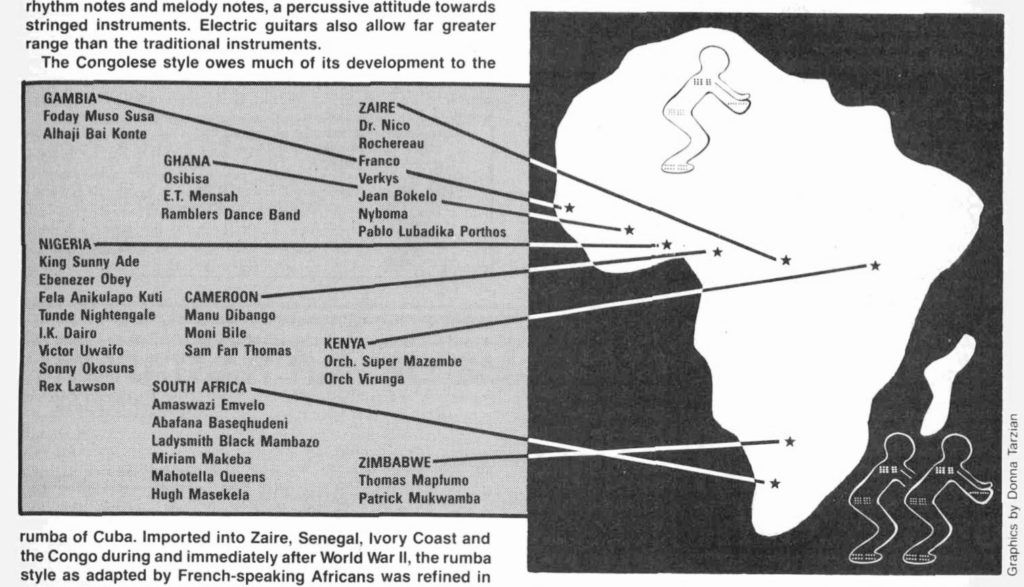 It's a snapshot of the era when now-legendary artists like King Sunny Ade, Fela Kuti, Tabu Ley Rochereau, Manu Dibango, Mahotella Queens and Thomas Mapfumo were just reaching American ears in a bewildering deluge of styles, nations and genres, with the adventurous pre-Internet cooperation of radio programs, club D.J.s, concert presenters, labels and record shops. We're talking vinyl and cassettes, folks! It was an exciting time, as new discoveries seemingly surfaced on a weekly basis, the beginning of the tidal wave of music from the African continent and diaspora we never imagined would come.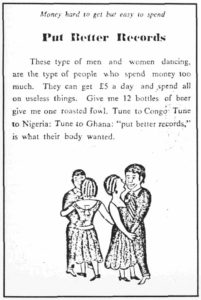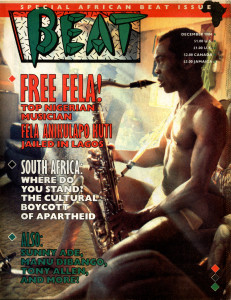 The Beat was just getting its sea legs on African music as well, after its birth in 1982 as a reggae-centric publication, and this issue, Vol. 3#4, with the Fela Kuti cover and extensive African music content, became a prototype for the next 25 years of its brilliantly diverse coverage to follow.
READ OR DOWNLOAD PDF Beat3#6Tour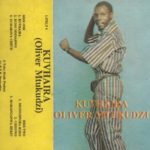 The website Awesome Tapes From Africa offers a taste of the African artists we were listening to the '80s, some still famous today, and some who have dropped off the radar. It's a glimpse of where we were when this "Tour of African Music" was published. It's a fun site; you can stream and enjoy the cassette tracks. By the way, Jack Kolkmeyer is still radioactive, with a program on Fifth Wall Radio called "Brave New World."