Ticket Giveaway! Fourth Annual Frisner Augustin Memorial Drum Concert
The Haitian community in New York is alive and thriving. This Fri., June 16 at 7 p.m., come enjoy music of the culturally rich island nation at the fourth annual Frisner Augustin Memorial Drum Concert at the New School. Presented by La Troupe Makandal in partnership with the Center for Traditional Music and Dance and the Eugene Lang College at the New School, the event celebrates the legacy of master drummer Frisner Augustin, the artistic director of La Troupe Makandal from 1981 until his passing in 2012. Augustin helped the world understand the often-misrepresented ritual of Haitian
vodou
and was ultimately inducted into the People's Hall of Fame in 1998, and recognized by the National Endowment for the Arts with the distinguished National Heritage Fellowship in 1999. The concert will be a vibrant presentation of Haitian roots music, with performances by the Makandal Drummers with Veroneque Ignace;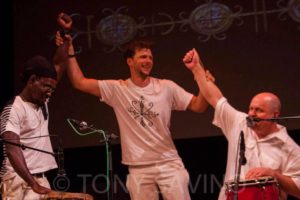 spiritual Haitian vodou ensemble Fanmi Asotò with master drummer Fanfan Tanbou René and Sirene Dantor René on vocals;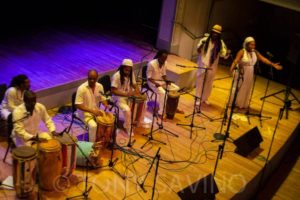 and Brooklyn-based
rara
ensemble, 
Djarara Group
.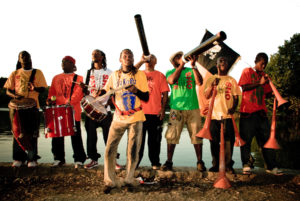 Afropop is offering a pair of tickets to experience the healing and moving Haitian vodou music this Friday. Email us at info@afropop.org with "Makandal" in the subject line for your chance to win! Advance tickets to "Call the Drum Spirit" are $18 general, $15 students/seniors, and available at
www.makandal.org/memorial/concert/
. Tickets at the door are $20 general, $17 students/seniors.