Concert Review: Alpha Blondy Rocks B.B. King's
As you may have heard, Alpha Blondy is touring the U.S. and played on April 21 at the B.B. King Blues Club in Manhattan. What you might not have heard is that a few days before coming to New York, the iconic Ivorian reggae star read a public letter to the president of Cote d'Ivoire at his radio station in Abidjan and
posted a video on Facebook
asking him to release the political prisoners jailed in the post-election crisis of 2011, for the peace and reconciliation of the country. The video of that pronouncement led many to believe that the outspoken Alpha Blondy has returned to his revolutionary crusade against injustice and political corruption. [caption id="attachment_28856" align="alignleft" width="640"]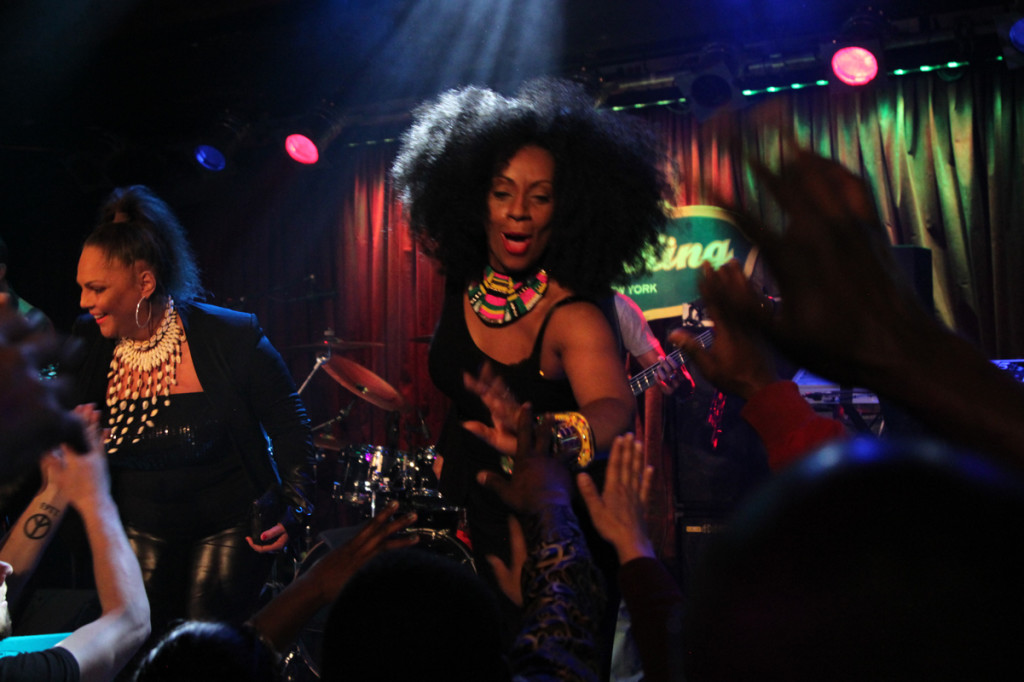 Photos by Sebastian Bouknight[/caption] At B.B. King's the D.J. was playing heavy reggae rhythms, encouraging everybody to dance. The crowd was made up of many cultures. I heard people speaking French, Bambara and English, which are also the three languages Alpha Blondy uses. The band took the stage and opened the set with the two backing vocalists. A few minutes later, Alpha made his entrance and began with his famous song "Jerusalem," which starts as a prayer, blessing his set, the venue, and everybody in it. Young and old sang along, forgetting all inhibitions. Suddenly I understood why he is such a superstar: Every one of his songs had a message. He later sang "No Brain, No Headache," a song that made everybody smile due to the fact that we all get headaches, mostly because we think too much.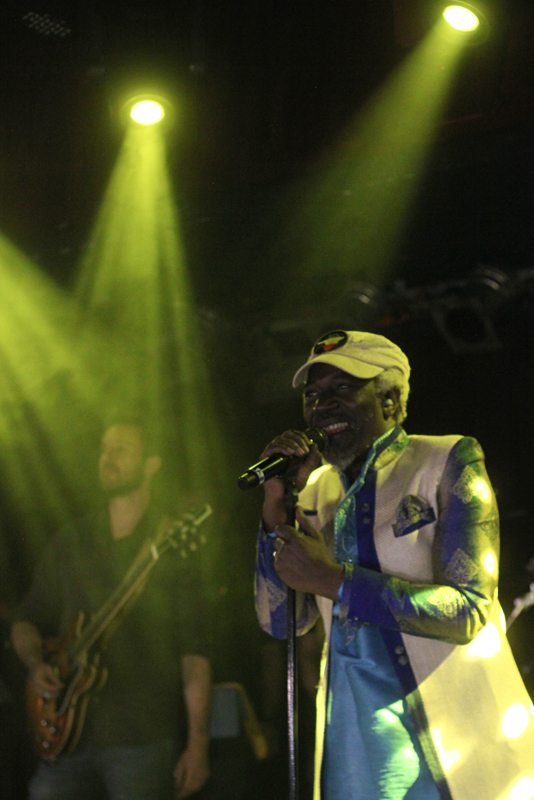 His ability to share the love he received was phenomenal. He would reach out and touch your hand, give you a high five, jump, dance, bend down to take a selfie with you, all this while singing his songs. He then performed his hit "Brigadier Sabari," after explaining that sometimes you are in trouble and the only thing you can say to the officer is, "Officer, I'm sorry."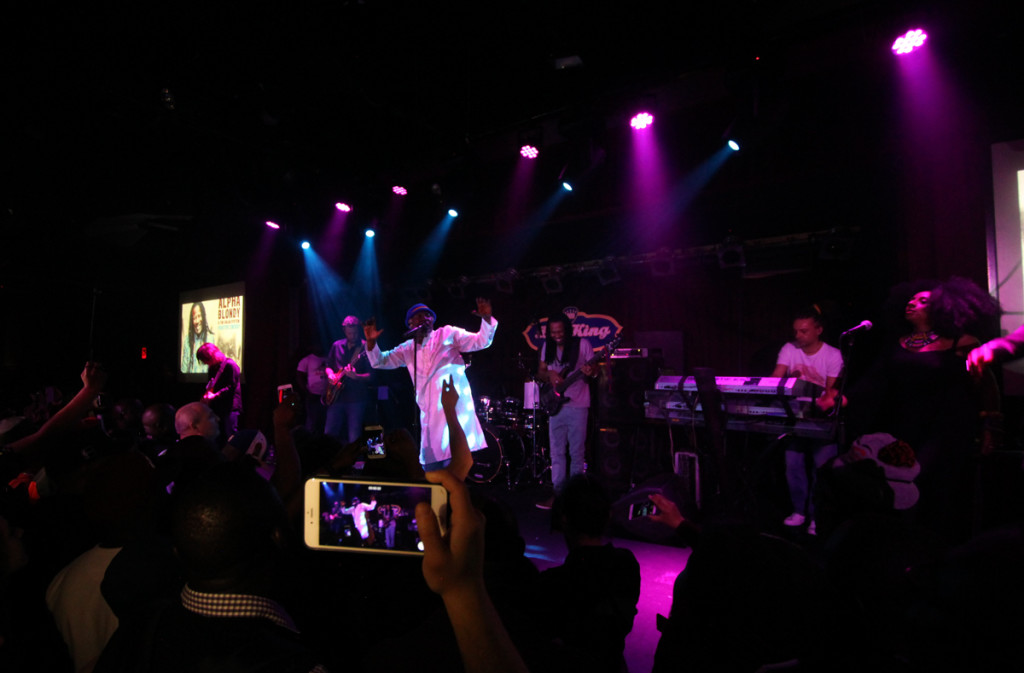 The band played with such energy that it sometimes felt like a rock 'n' roll concert. The reggae superstar paused in between songs to speak about how sacred books from the three main religions never mentioned that thou should kill. He also stood up against terrorism, wondering why one would want to kill another in the name of God, and stating that you could go along and live your life but remove God's name in your killings. His overall message was that the three main prophets should be respected, since they were all sent by the same God through different eras, and among different peoples. Alpha Blondy several times emphasized unity, and demonstrated respect and humility. There was a moment when a woman from Ecuador gave him her national flag, and he paused to wish the country luck due to the devastating earthquake that happened a few days previously. He kept the flag around his neck and performed with it to show his full support. Seeing Alpha Blondy perform was amazing. It was worth going out that night to see with my own eyes this transcendent reggae artist. Through enjoyment and entertainment, he was at the same time teaching how to have a revolutionary spirit.