Elza Soares Takes Town Hall
Eighty years old seems like an odd time to be reaching your peak of popularity in America, but Elza Soares is making the most of it. In just a year, the Brazilian singer has made an appearance on our national television during the opening ceremony of the Olympics,
released an album to great acclaim from the press
, and, Fri., May 19, played New York's legendary Town Hall as part of the Red Bull Music Academy Festival.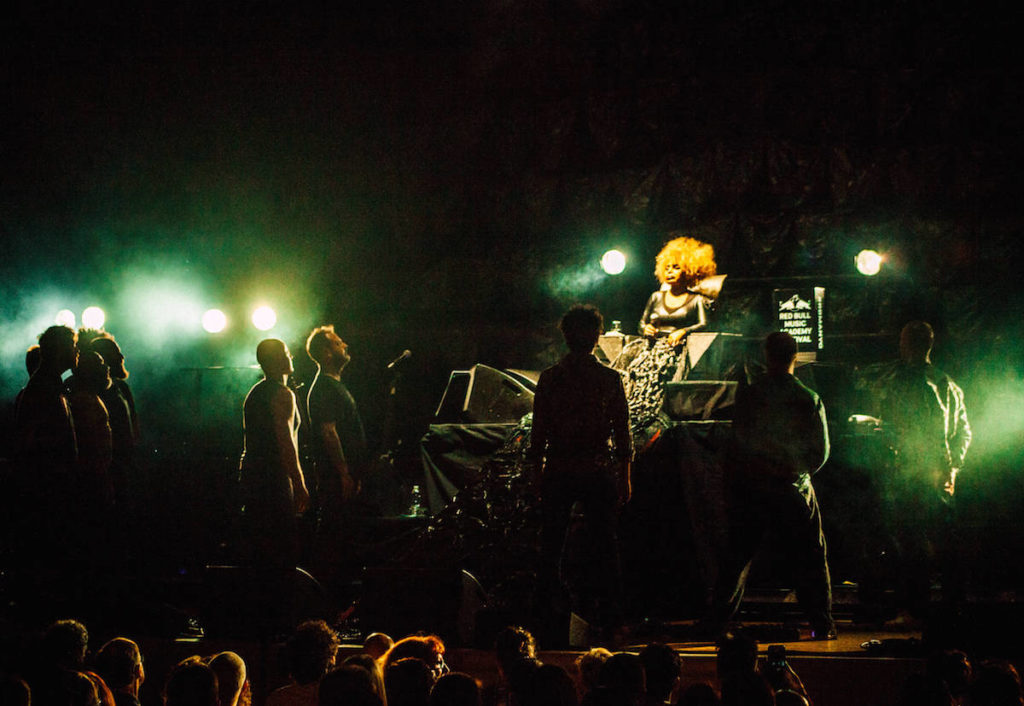 The curtains opened to Soares seated atop a throne at the center of the stage. The back wall was decorated with crinkled black plastic bags, and tendrils of plastic snaked from Soares' lap to the stage floor, evoking both litter and something like alien intestines. It was oddly fitting: Soares is a champion of Brazil's underclasses, and was herself raised in the Moça Bonita
favela
in Rio de Janeiro; her latest album was a collaboration with musicians from São Paulo's
samba sujo
or "dirty samba" scene, and it thematically addresses life on the fringes, discarded confetti, a crack addict who has already been shot, carrying a bullet for a "careless cop." Soares hasn't had the luxury of overlooking or ignoring ugliness in the world and her art doesn't shy away from it.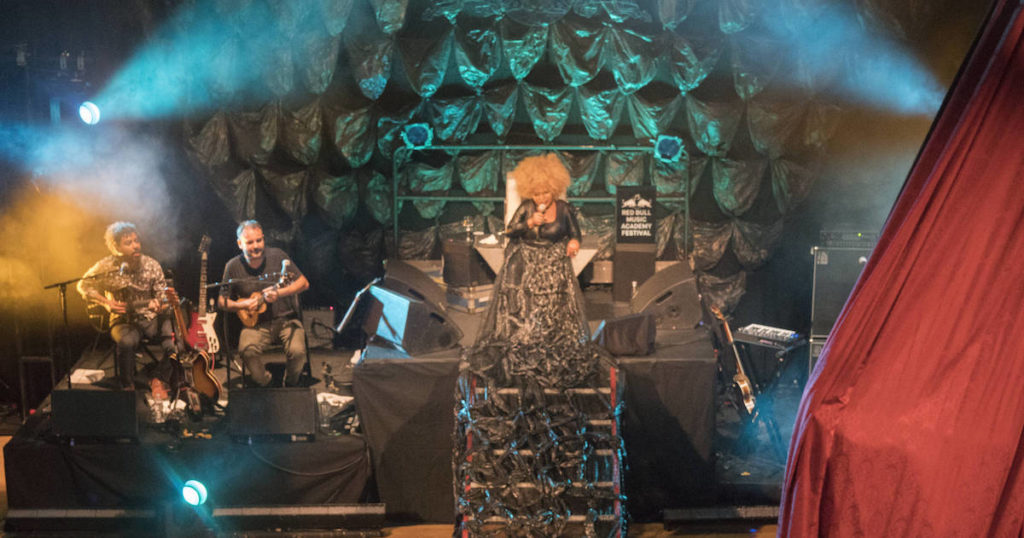 Even as a much younger samba and MPB singer, Soares's voice had a distinctive and expressive raspiness, which has become more pronounced over time. Maybe it's not a conventional instrument, but it's one that she plays with virtuosity.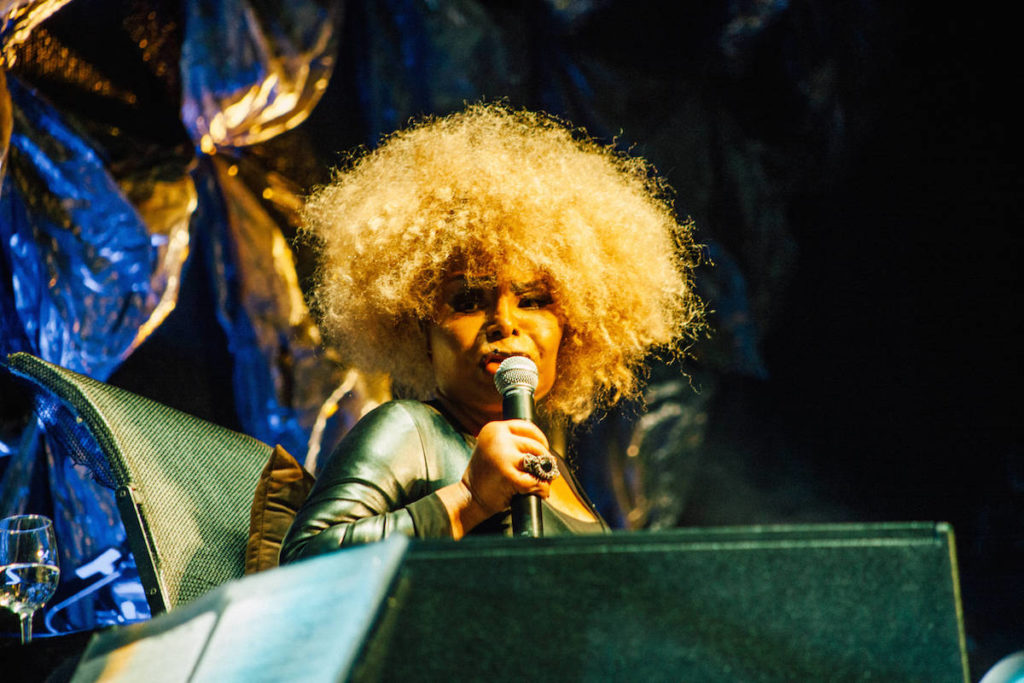 Just like on her album,
A Mulher do Fim do Mundo
, live at Town Hall Soares growled through the low notes, and soared jaggedly on the higher ones, every bit as rhythmically as her percussionists.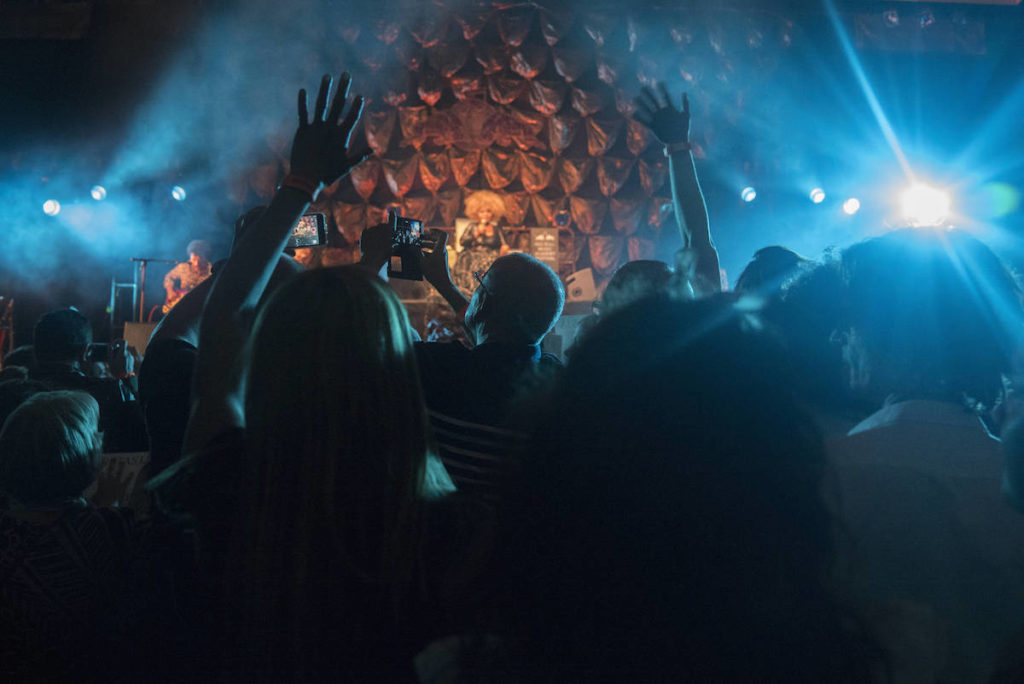 A pair of guitarists, a drummer, an auxiliary percussionist, and a bassist filled out the sometimes-funk, sometimes-punk, always-jagged band. Almost the entire set was drawn faithfully from the 2016 recording, but nearly the whole audience joined in when she began singing the old Brazilian standard "Malandro."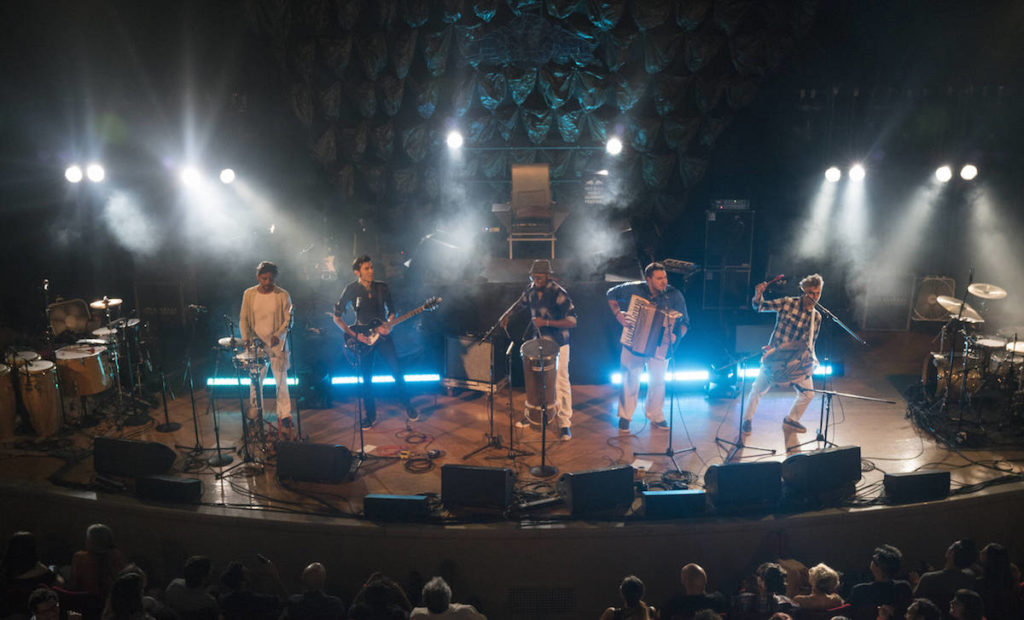 New York-based Forro in the Dark opened and their idiosyncratic take on rhythm-heavy
forro
music of northern Brazil. The crowd wasn't able to stay in their seats as the group burst into their first song, melody held buoyant over jubilant
zabumba
drumming, and triplets on the triangle. Soares is now heading off for the European festival circuit before
returning to New York Aug. 5
to perform at Central Park's SummerStage.