Featured Artists: ¡Bailamos!
To accompany the dance stylings of ¡Bailamos!, we have put together a list of the artists featured in the show. Use it as a jumping off point for further exporation!
SALSA
La Mecánica Popular (USA)
Modern salsa was born in New York originally, so it's no surprise that local bands continue to take the music in new directions. Made of a collection of musicians from Venezuela, Peru, Colombia and US, La Mecánica Popular have coined the phrase "psychedelic salsa" to describe their sound. The psychedelic part is that instead of horns, the band does its instrumental breakdowns with synthesizers and effect-laden guitars, influenced by the timbres of Peruvian chicha music from the 1960s.
Williamsburg Salsa Orchestra (USA)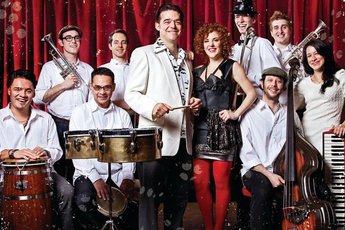 The Williamsburg Salsa Orchestra is based around a single oddball idea: what if you made salsa versions of popular indie rock songs? The band covers artists like Santigold and TV On The Radio, leading to salsa with unconventional melodies and chord progressions. When it comes time to jam out at the end, singer Solange Prat improvises on those indie tunes, salsa call-and-response style, which is awesome to behold.
TIMBA
Alexander Abreu & Havana d'Primera (Cuba)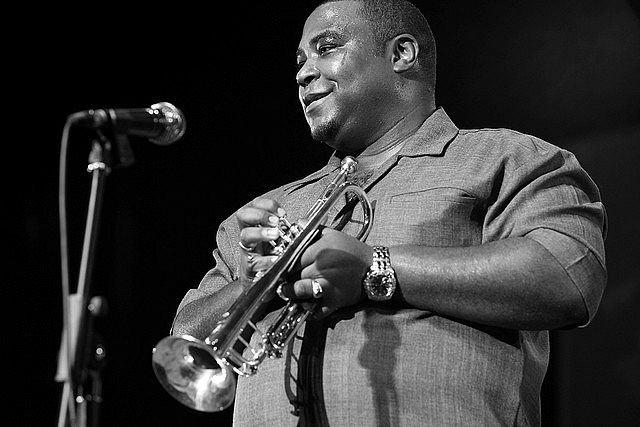 Timba's funky Afro-Cuban fire has faded somewhat, with young Cubans embracing reggaeton intensly in the last ten years, and sadly, many of the top bands have stopped working. Trumpeter Alexander Abreu put together Havana D'Primera in an attempt to bring the live sound of Cuba back, assembling the style's best musicians to make what is possibly the hottest timba band of all time. Their music is relentless and intense, with some of the craziest horn arrangements Latin music has ever heard.
MERENGUE TIPICO
Jose Rivas & La Kreaxion Típica (Dominican Republic/USA)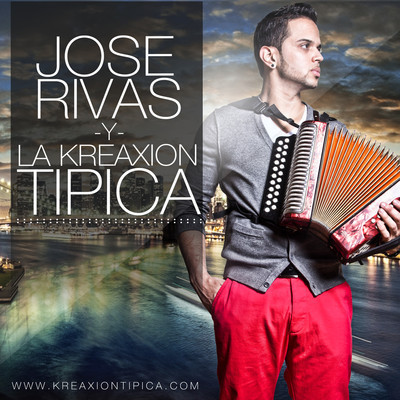 Merengue típica is to merengue as blues is to hip-hop, kind of – the old school, folk roots to today's pop merengue. But imagine if somebody made a modern version of the blues that became more popular than hip-hop, because that's pretty much what's happening in the Dominican Republic and it's US diaspora today. Jose Rivas is one of many young artists who is modernizing the tipíco sound with synthesizers, heavy bass and a pop sensibility. But don't worry – there's still plenty of hyper-fast accordion playing to be found.
BACHATA
Joan Soriano & Griselda Soriano (Dominican Republic)
Joan Soriano is the rare Dominican artist making roots bachata today – it's the same rhythmic, lovelorn ballads, but stripping away some of the polish to really hear the organic sound of the guitar and the voice. On this show, we play a track off a new album of his called La Familia Soriano, bringing you into the Soriano family home with special guest vocals from his siblings, including Griselda Soriano.
CUMBIA
Ondatrópica (Colombia)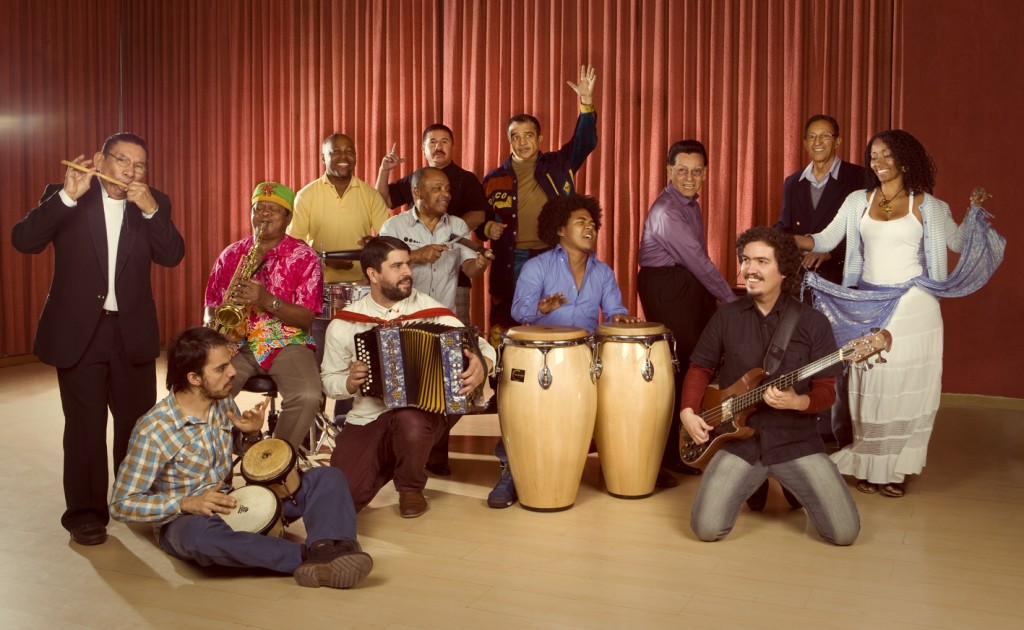 Heavily featured in our program today is Ondatrópica, a project involving 42 Colombian tropical musicians, from the old masters to the young vanguard, who recorded an album together in the legendary Discos Fuentes. Unlike other Latin super-group projects like the Buena Vista Social Club, Ondatrópica wrote their own songs, with the goal of mixing classic sounds with a modern sense of experimentation. Hear Quantic and Mario Galeano, who directed the project, tell their story on today's program.
Puerto Candelaria (Colombia)
Under the subtitle "Colombian Music Solutions," Puerto Candelaria is a group of young, jazz-steeped musicians from Medellín who make playful instrumental cumbia that pokes fun at stereotypes of cheesy 1980s tropical bands, from costumes to tongue-in-cheek lyrics, and even a few choreographed dances.
Chico Trujillo (Chile)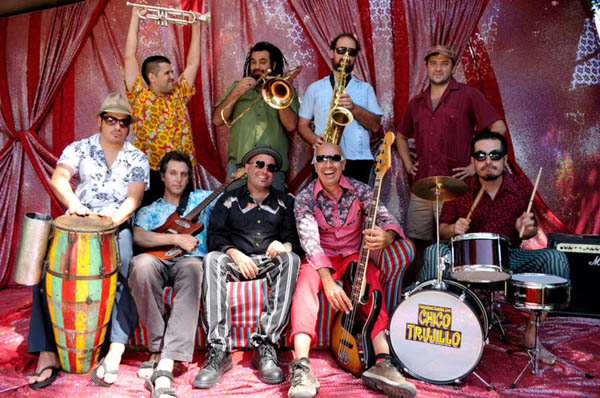 Chico Trujillo is the biggest name in Chilean cumbia today, playing the characteristic hyper-fast style of the country. The band has their roots in a ska-punk band called La Floripondio, and you can pretty much tell – they play cumbia with a take-no-prisoners, party-till-you-drop attitude.
Meridian Brothers (Colombia)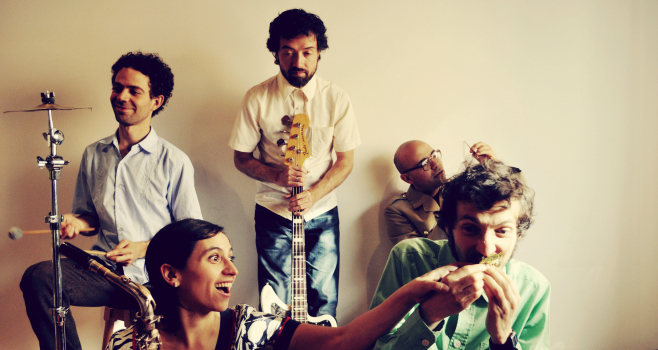 They're hardly a "cumbia", but we have no idea what other category to put Meridian Brothers in. It's an experimental tropical project of Bogotá-based composer Eblis Alvarez, dedicated towards taking Afro-Colombian rhythms into odd and fantastical directions. The song we play in this episode is "Salsa Caliente," a laid back salsa that sounds like it was recorded on a $5 Casio. In a good way.
SALSA CHOKE
Integración Casanova (Colombia)
Salsa choke is a new genre coming out of the Pacific region of Colombia, home to the salsa-crazy city of Cali. It's a bit slower and groovier than normal salsa, incorporating urban style and hip-hop vocal aesthetics, as well as sounds from the Afro-Colombian marimba music of the region. It even has special dances that go along with it. As for the name "choke", it seems to come from a reggaeton-related dance craze of the same name popular in the area. "La Tusa" by Integración Casanova is one of the genre's stand-out tracks.
TRIBAL
Erick Rincón/ 3ball MTY (Mexico)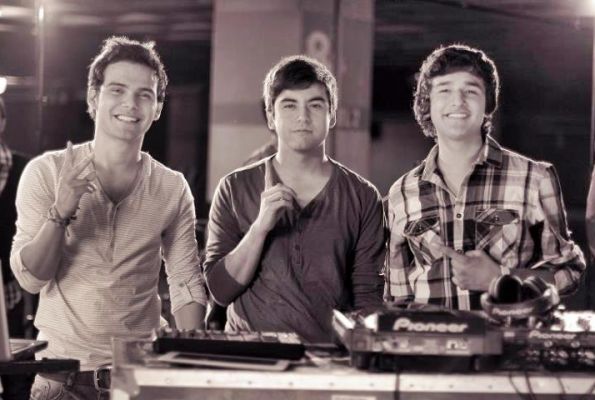 At this point, tribal music probably needs little introduction. What started as an underground Mexican teen rave in Monterrey has blown up into a national musical obsession with hyped-up, 6/8 rhythms and indigenous-inspired synth melodies. One of 3Ball MTY's members, Erick Rincón, produces the track we play on our show, "Loituma."
DEMBOW
Wilo D (Dominican Republic)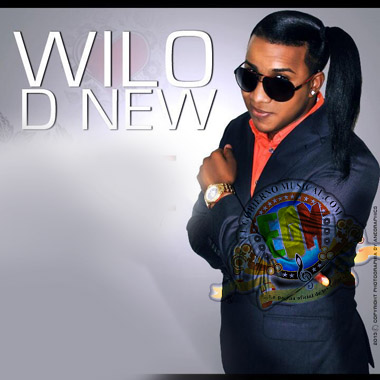 Wilo D is one of the Dominican Republic's premier artists for a relatively new electronic sound from the island called dembow. Dembow is a spin-off on the old-school, 90s era pre-reggaeton music from Puerto Rico known as underground, which sampled Jamaican dacenhall riddims and overlaid them with Spanish-language rap. That sound, almost two decades after fading in Puerto Rico, remerged in the Dominican Republic, but sped up and harder-hitting.
CHAMPETA
Kevin Florez (Colombia)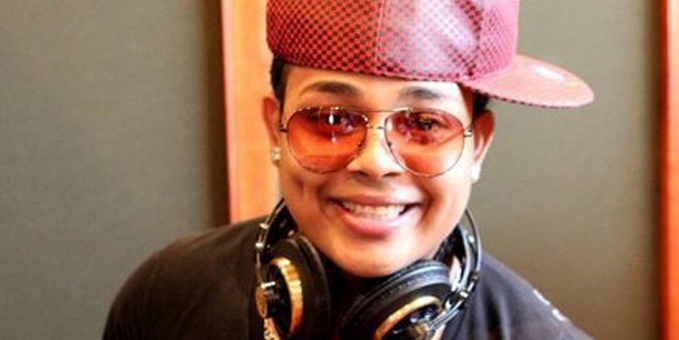 Champeta is the name for a 60 year old DJ culture from Caribbean Colombia based around playing music from West and Central Africa at outdoor soundsystem parties. Locally made champeta – known as champeta criolla – has evolved with the years. Today's artists, such as Kevin Florez, have fused the aesthetics of African music with the gloss of pop and swagger of reggaeton – not to mention plenty of auto-tune.