Five SummerStage 2015 Highlights!
SummerStage
, the massive annual summer-long series of concerts, film screenings, dance performances and spoken word recitals that take place throughout New York, has now released its 2015 lineup, and there is plenty to be excited about. Here are some of our picks for the SummerStage events we are most excited to check out in the city this summer. And stay tuned for more summer goodness coming soon!
Angélique Kidjo / Emmanuel Jal / Rich Medina
, June 7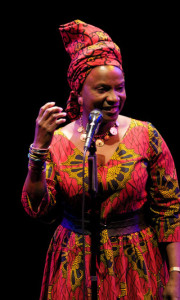 Angélique Kidjo is an icon of African music, a longtime champion of women's rights, an electrifying performer, and (full disclosure) a longtime friend of Afropop. Hot off a Grammy for her latest album, 2014's
EVE
, Angélique will be performing alongside South Sudanese singer Emmanuel Jal and DJ Rich Medina. Jal, who is a former child soldier, has worked as an activist against human trafficking and the use of child soldiers.
Check out our podcast "The Roots of Eve," featuring new music and an exclusive interview with Angélique. 
VP Records 35th Anniversary: Maxi Priest / Gyptian / Bunji Garlin & Fay Ann Lyons / Massive B
, June 27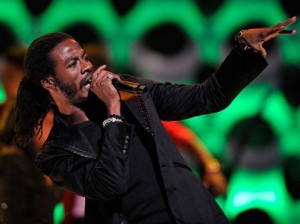 The Queens-based record label
VP
is presenting a showcase of Caribbean music, headlined by Maxi Priest, the British reggae-pop star. Also on the bill are the romantic roots reggae of Jamaican singer Gyptian, Trinidadian
soca
superstar couple Bunji Garlin and Fay-Ann Lyons, and Brooklyn-based soundsystem Massive B.
Check out our Hip Deep show, "Carnival Reflections," which features music by Bunji Garlin. 
Bombino / Young Fathers / Fantastic Negrito
, July 25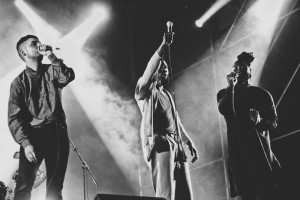 Organized by
Okayafrica
, this event brings together Tuareg guitar master Bombino with Scottish alternative hip-hop collective Young Fathers and Oakland-based roots singer Fantastic Negrito.
Check out an interview with Bombino by Afropop Senior Editor Banning Eyre. 
Nação Zumbi / Nation Beat's Carnival Caravan feat. Cha Wa / DJ sets by Vinil Pompéia
, August 2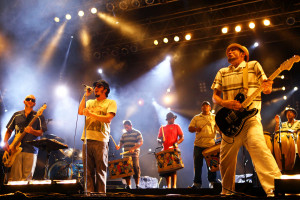 Originally led by the legendary Chico Science, Nação Zumbi  were at the forefront of the
mangue
movement that transformed their city, Recife from a place of dire poverty to a cultural capital of Brazil. They will be performing with Nation Beat, a Brazilian-American group, who is collaborating with New Orleans ensemble Cha Wa, in the spirit of their shared Carnival tradition. Also on the bill are Brazilian vinyl spinners Vinil Pompéia.
Check out our show "Crabs with Brains: The Mangue Revolution and New Sounds of Recife" to hear the music and story of Nação Zumbi.
30th Anniversary DJ Celebration: Quantic / Gilles Peterson / Afrika Bambaataa
, August 8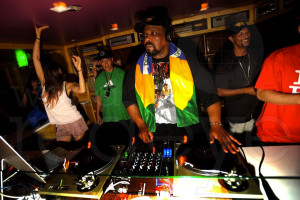 Quantic, the Colombian-based DJ from England, who put out the excellent album
Magnética
last year, is sharing the bill with BBC tastemaker Gilles Peterson and one of hip-hop's originators, Afrika Bambaataa in what should be an excellent jam-packed evening.
Check out Afropop's interview with Quantic.
And take a look at the whole
lineup here
!