Jorge Benjor- Live at BB King Blues Club & Grill
Just how big of a star is Jorge Benjor among fans of Brazilian music? Sunday night a line stretched around the block at Times Square as people showed up hours in advance to hear his set at BB King Blues Club & Grill. Half an hour before the show was set to officially begin at 8:00, a bouncer told us that there were already 1000 people inside the club. Many more filed in before Benjor took the stage around 9:00. Benjor isn't a young man anymore, but despite a few wrinkles and a baldpatch, he acted every bit the youthful rock star, belting out song after song with few pauses and no sign of fatigue, strumming along powerfully on his guitar, and dancing with adoring female fans, who jumped onstage just as excited as they- or their mothers- would have been to see Benjor during the 60s.
Benjor wore his trademark outfit of sunglasses, T-shirt and wristband as he performed many of his biggest hits from his long and impressive career. His band included both younger musicians--playing keyboards, bass, flute and sax-- and fellow veterans on timba and ganza shakers (the ganza player also broke into rousing samba dancing during the performance).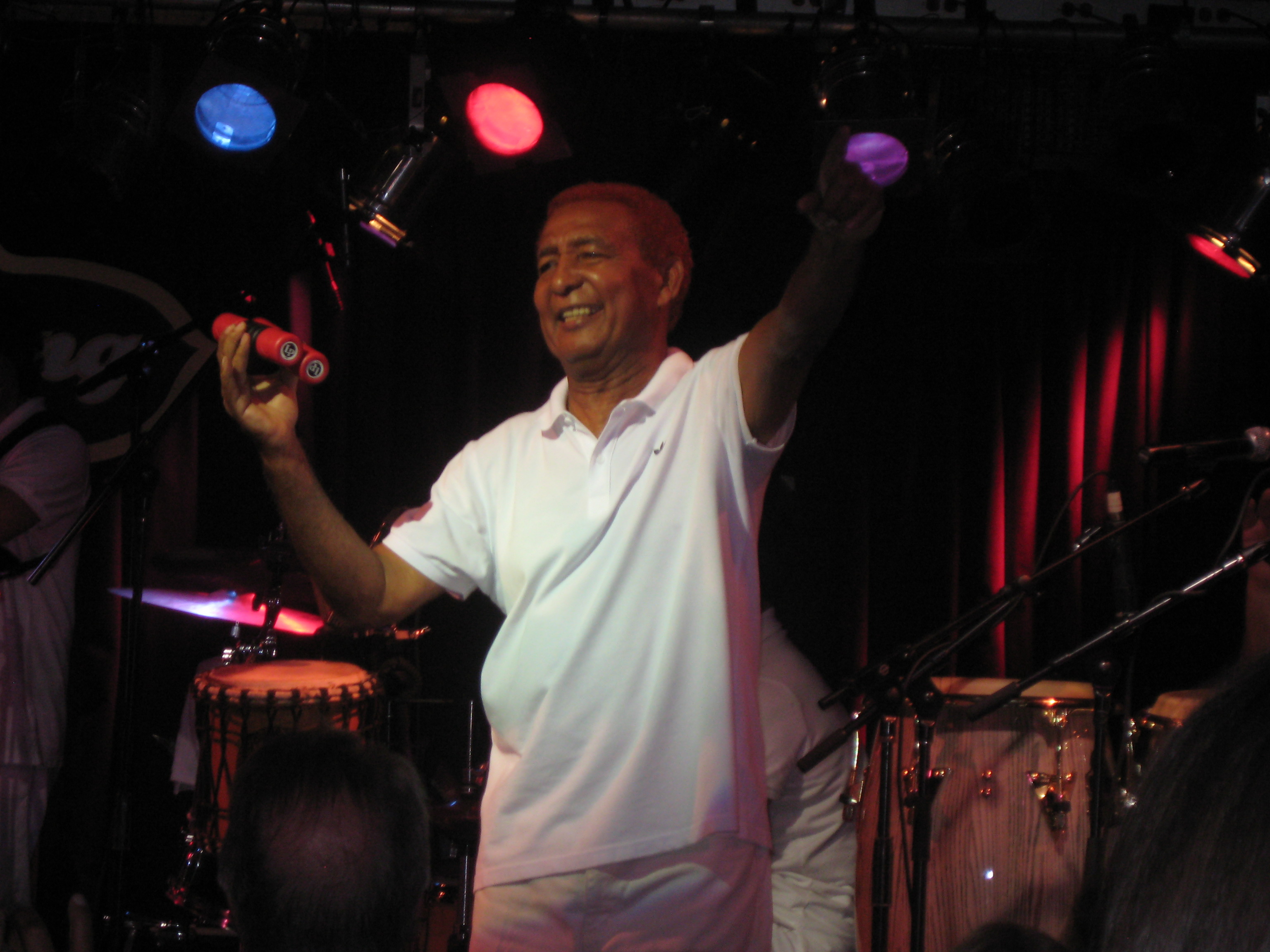 Many in the crowd sang every word, as Benjor led them in classics like "Mas Que Nada," the "samba mixed with maracatu" hit that turned him into a star fifty years ago. He also performed some songs from the Tropicália era, such as 1969's "Take It Easy My Brother Charles." His ode to love and beauty, "Magnólia" from the 1974 masterpiece A Tábua de Esmeralda was another highlight of the night.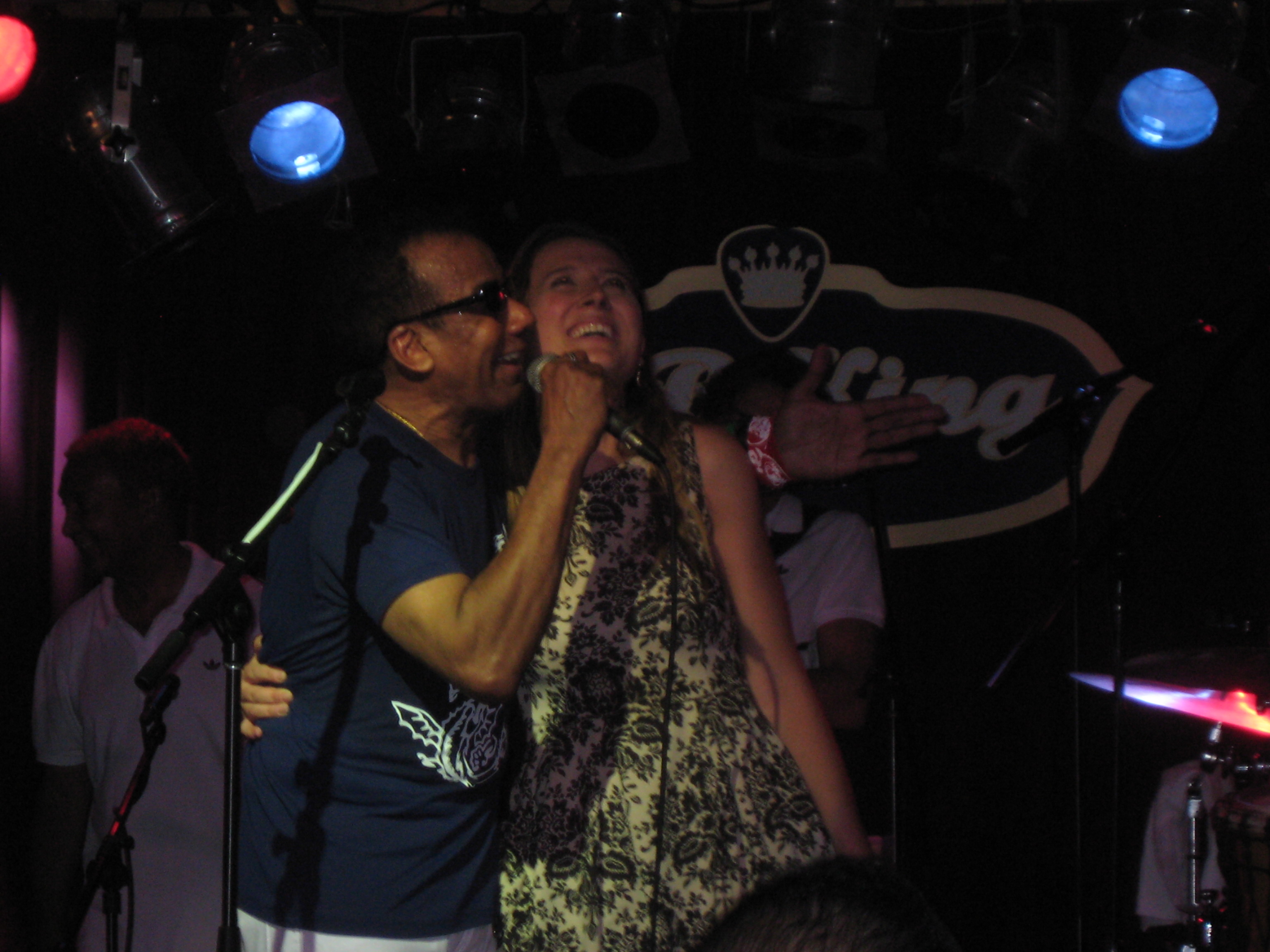 Perhaps the biggest crowd-pleaser was "Taj Mahal," a song that Benjor recorded twice-- both a 14 minute version with Gilberto Gil on Ogum Xango and a much shorter version on África Brasil-- and that he later successfully sued Rod Stewart for plagiarizing on "Do Ya Think I'm Sexy?" That wasn't a question that Benjor needed to ask on Sunday, as at least 25 ladies of various ages invaded the stage toward the end of the show. Benjor enjoyed this unplanned development, dancing and handing the mic over to his fans, who, of course, knew all the words by heart.