LAMC's Acoustic Showcase at City Winery
As a part of Latin Alternative Music Conference, the City Winery held an acoustic showcase for artists Thursday. Among those who performed were Vega, El-B, Flor de Toloache, Duo Mitre, and Ana Tijoux. Each artist brought their own energy, whether it was laid back or cheerful.
Each artist was limited to two songs, which made the two-hour concert fly by as quickly as El-B speaks Spanish. Especially since these artists make, and top, charts, for good reason. I was impressed that El-B, who raps with rhythm and a straightforward style but whose poetic lyrics are captivating, chose to rap over only a rhythm guitar player behind him. Other artists, such as Mirella Cesa, chose a different tactic; she was accompanied by a few acoustic instruments to uplift the intimate space.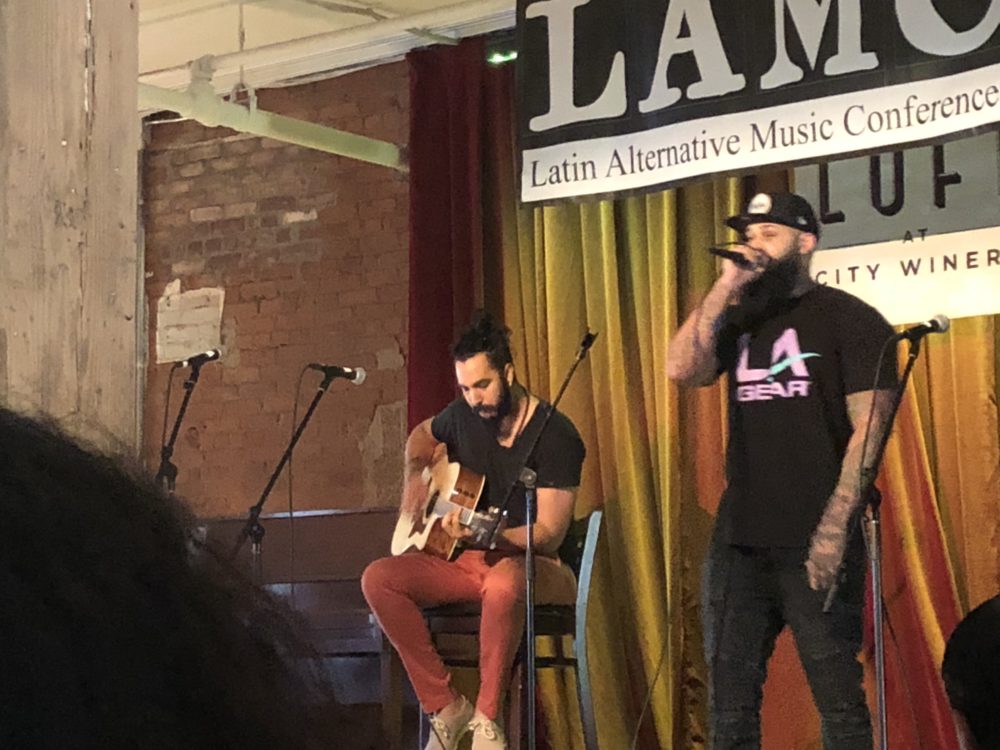 The crowd was excited for Ana Tijoux, and people stood to welcome her to the stage. As well-known and acclaimed as she is, Ana was understated in her demeanor until she started singing. She was blissfully unaware of the audience, singing lyrics relatable to women's struggles with body image (the lyrics go "mi cuerpo es imperfecto") and feminism. Although millions listen to Ana's songs already, I hope their universal messages are further spread to women, men, and others around the world. Her laid-back demeanor furthers the meaning behind her words; her honesty and openness create a direct connection between her and listeners.
In short, the performers were too enchanting to only be allowed to sing two songs.