Los Van Van at B.B. King's in New York
Los Van Van is the towering giant of Cuban music in the post-revolution era. The band's founder and leader, bassist Juan Formell, died in 2014 at 71. His son Juan Carlos Formell has taken up the leadership mantle, and based on the two-and-a-half hour show that went on at B.B. King's in New York City on Aug. 21, this band and their seminal music will go on and on.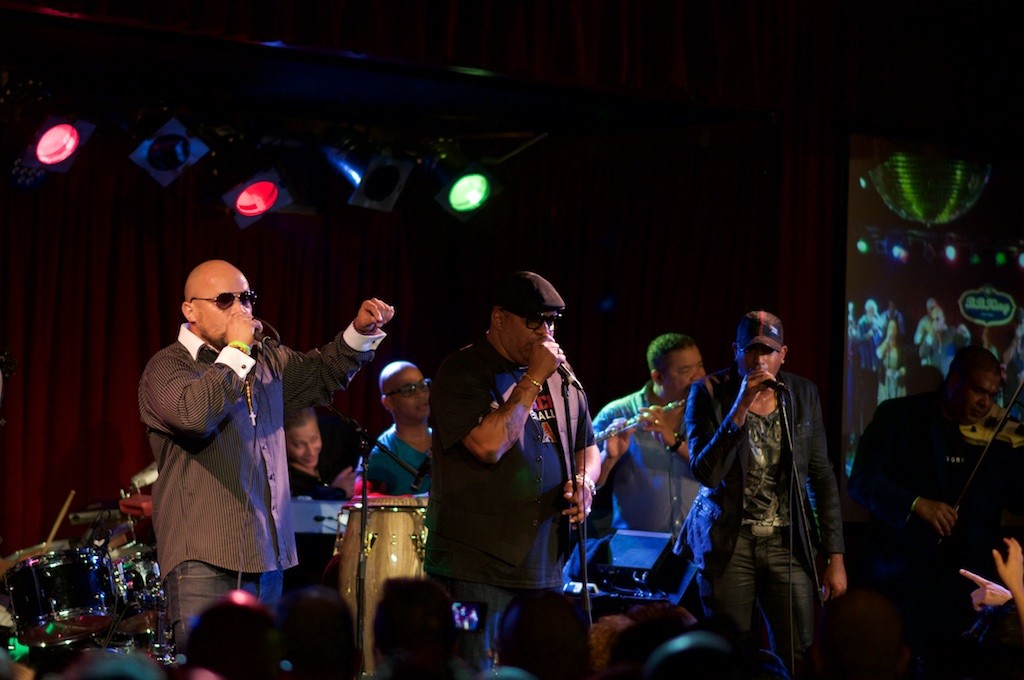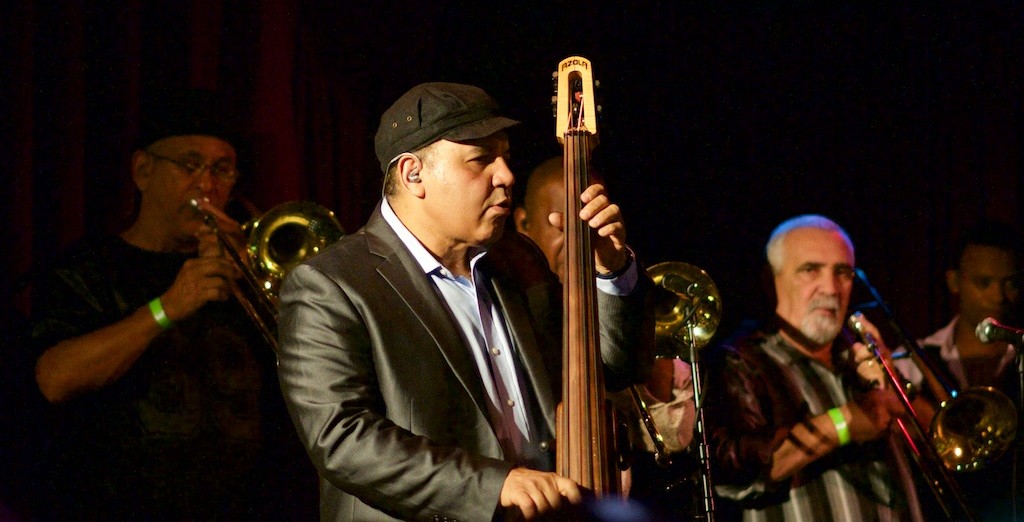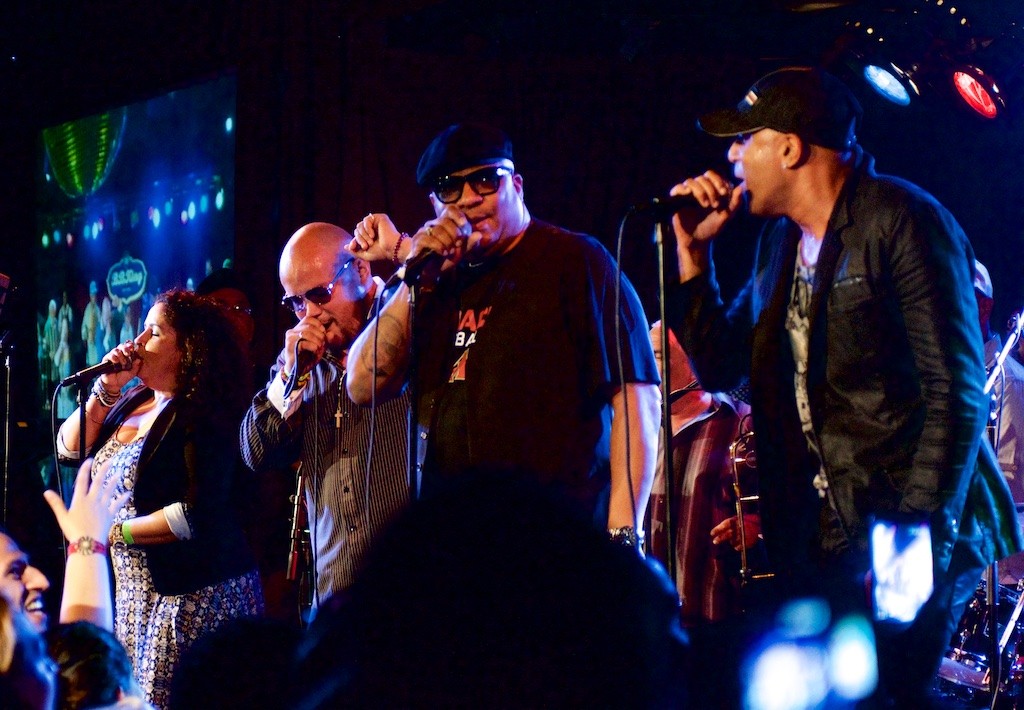 Before a packed house of mostly Cubans, this 14-piece juggernaut played the entire show without so much as stopping between songs. There were some flashes of cumbia, dancehall and reggaeton (the hot genre in Cuba these days), but mostly this ecstatic set was hardcore timba, the dance genre these folks have shaped and championed for four decades. In these able hands, it is both the loosest and the tightest music you will ever hear. Never was such ferociously precise and densely orchestrated music played with such joy and ease. A picture may be worth a thousand words, but after you take in these shots by Banning Eyre, be sure to track down one of Van Van's nearly 40 albums, and taste the real heart of the matter. For that, there are no words.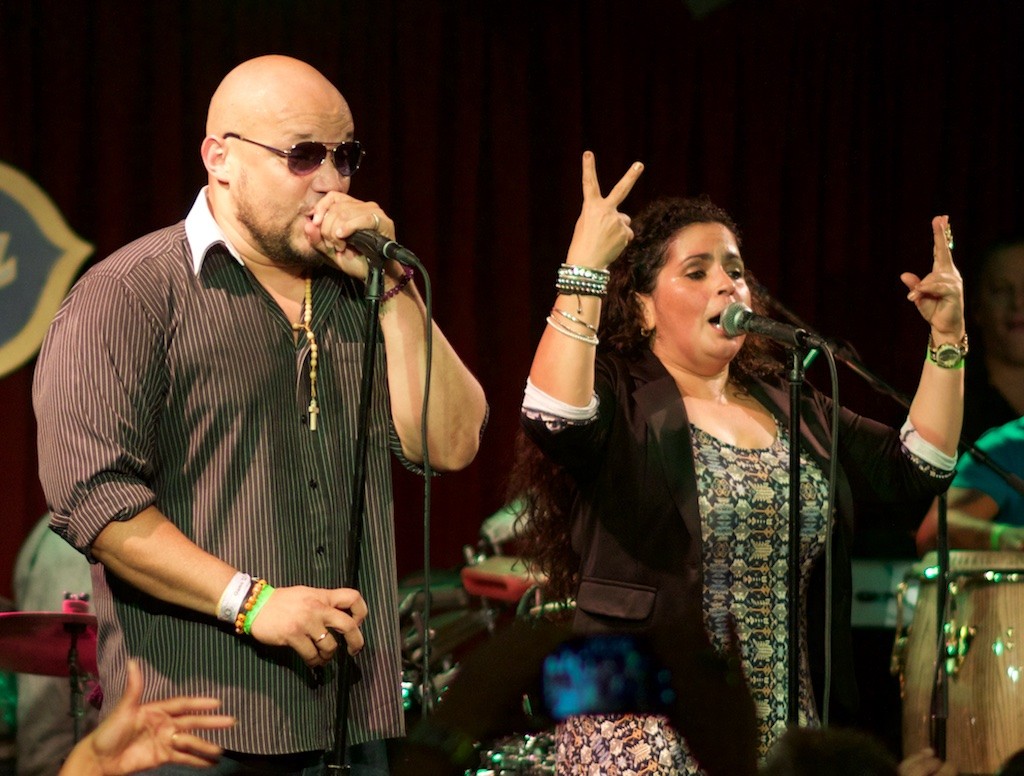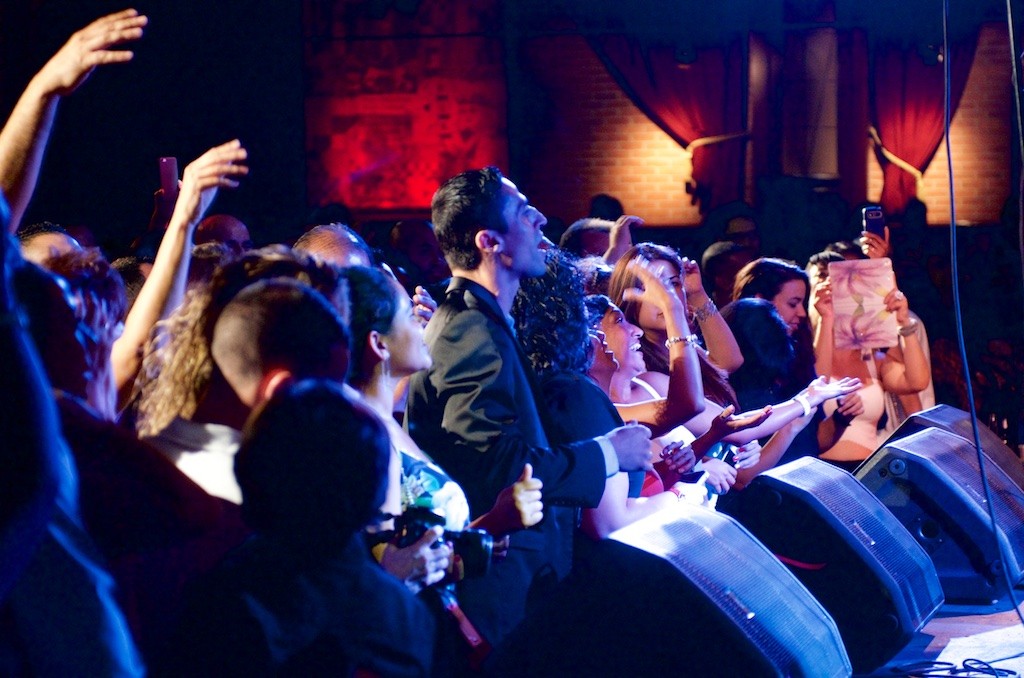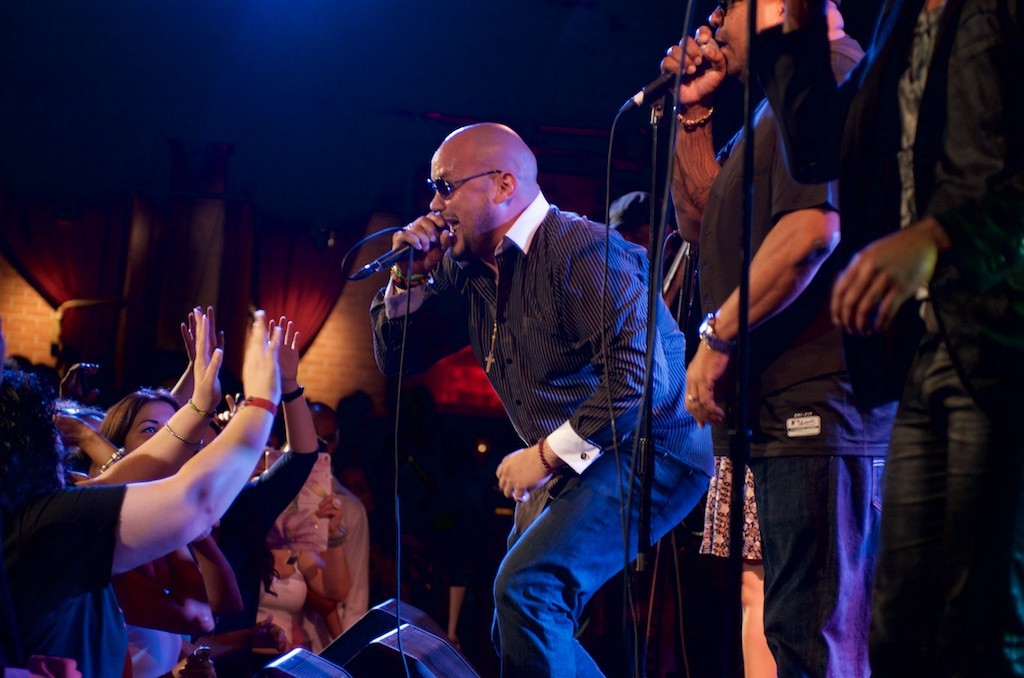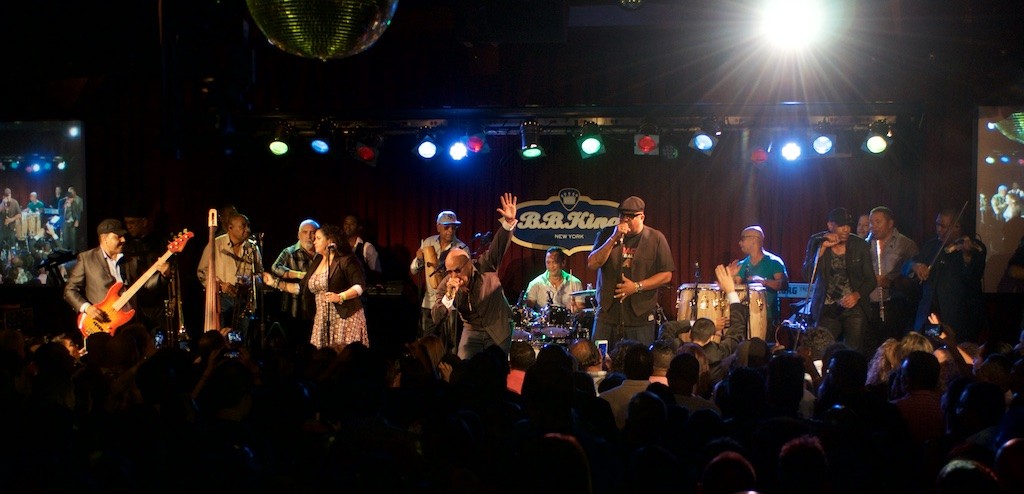 All photos by
Banning Eyre
.