One of the more interesting projects to cross our desks lately has been the Luzmila Carpio meets ZZK EP. Crossing some intensely disparate cultural wires, it brings together the vocal talents of Carpio, one of the most esteemed Andean singers currently performing in the 2,000-year-old Quechua language, with the production talents of the cutting-edge Argentinian cumbia label ZZK. To get a better perspective on the project, Afropop asked ZZK's producers (and Luzmila herself) some questions.
How was Luzmila Carpio selected to be the featured "folk voice" of this collection of remixes? What made you want to collaborate with a traditional Andean singer?
Luzmila Carpio
Grant C. Dull, Director of ZZK Records: We were approached by her label in France, Almost Musique, more than a year ago. The collaboration idea wasn't the original idea but we pitched it and they liked it. The remix project was born.
ZZK has always been about the past, present and future. We've always looked at the vast wealth of culture and music from the South American continent as our foundation, building on it with our interpretations and compositions. So naturally, when the opportunity arose to collaborate with Luzmila Carpio, we embraced it.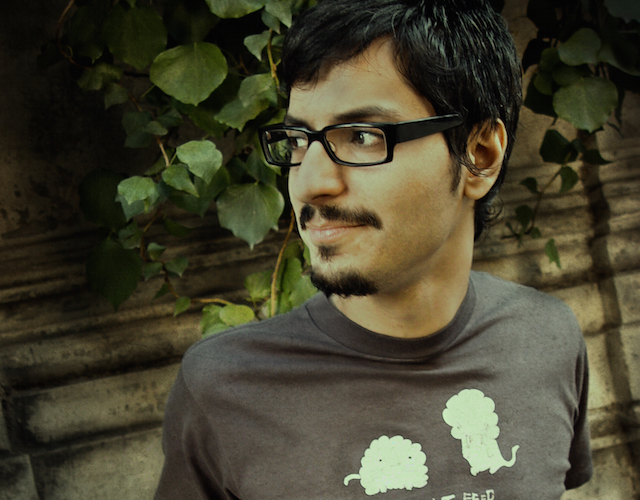 Leonardo Martinelli (Tremor): I am a huge fan of Luzmila Carpio. I've been listening to her for many years now. She is not just another traditional Andean singer. She is really a magical artist. One of a kind. When we received this invitation, we got on board right away. This is the closest thing to collaborating with her without really doing it. It would be a dream for us to have that chance, in the future, to actually collaborate in person.
Nicola Cruz: We, as music producers, are always looking forward to exploring music further in depth, and what better way to do that than going back to the roots and origins? Collaborating with Luzmila was a chance to do that and interpret very traditional music in my own way. Of course feeling identified with her music made me want to do it.
Captain Planet: In my music I focus on collaborating with artists from all around the world. I think these cross-cultural connections through music are like little petri dishes, where the mixing of sounds and styles can give birth to new hybrid cultures. Also, I am particularly drawn to traditional roots and folk styles, because I feel they help us connect with a deep wealth that is often overlooked in contemporary popular culture.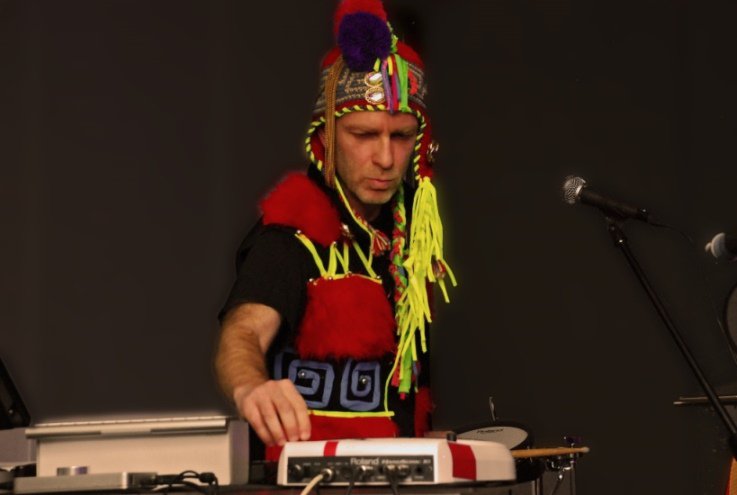 King Coya: I love that type of music from Bolivia, and it has a mood which is very close to Argentinean Northwest music. Luzmila's voice is amazing and she is a pioneer in bringing that music to the rest of the world.
Chancha Via Circuito: I love traditional Andean music and Luzmila is an authentic singer from the Andes. I love her voice and what she transmits; she is a luminous spirit.
What was the process in selecting from ZZK's roster of artists to participate in the project? Where there any producers who had a particular affinity for her work? Were most of the producers familiar with her music prior to the project?
GCD: I called on who I thought were working in that field already. Those who I knew would create something special and unique while also respecting the original songs. All of the producers knew who she was and many were already big fans and admirers.
How was Luzmila involved in the final production of this remix collection? How did the process of the collaboration work?
GCD: She listened to all of them and gave feedback. We sent the demos, she sent feedback, we edited and tweaked. Some of the tracks were OK'd as is.
What are the challenges connected with mixing and merging contemporary aesthetics with traditional musical content? Have any of the artists been involved in this type of project previously?
GCD: There has to be a deep respect and understanding of the music. You can't just put a beat behind it. It's more subtle and complex than that. All of the producers I called on had been remixing, editing or experimenting with more traditional songs and sounds. King Coya recently did an album with coplera Balvina Ramos, Chancha Via Circuito has been working with Miriam Garcia, Nicola Cruz has been collaborating with traditional singers in Ecuador. Tremor has dipped into these ideas with native instrumentation and singers. El Remolon's recent album Selva featured a shamanic ritual from Peru. Plus he's done an amazing remix of Mercedes Sosa.
Leonardo Martinelli (Tremor): I think that the main challenge is to not create a bastard version of something so deep and spiritual. Music from a time with no charts, and commercial input. Free spirit music.
Tremor is always about finding new ways of expressing ourselves, mixing ancestral tradition with our contemporary perspective of the world. The best way to keep tradition alive for us is not to treat it like a museum piece but to incorporate it into the present perspective of the world we have. To let it evolve.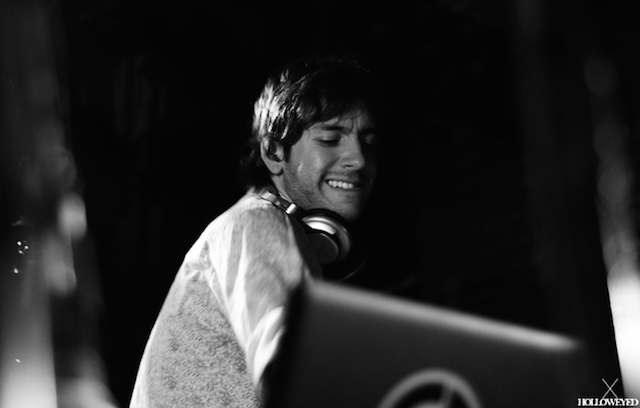 Nicola Cruz: To work with this kind of material, is always important to know the background, musically and culturally speaking. It's a very delicate process to "merge" these two worlds; it needs a lot of respect and that can be a challenge.
Captain Planet: One challenge for me, as a gringo, is to make sure that, whenever I borrow or take inspiration from a foreign style of music, I am doing it in a way that is respectful and acknowledges where the roots are from. There is a difference between stealing something and saying it's yours and participating in something and trying to share it respectfully.
King Coya: For me, as every time that I mix different styles of music, the challenge is to generate a new piece that has a distinctive personality. Something that sounds unique and natural. The blend between electronic and organic sounds must create a new texture.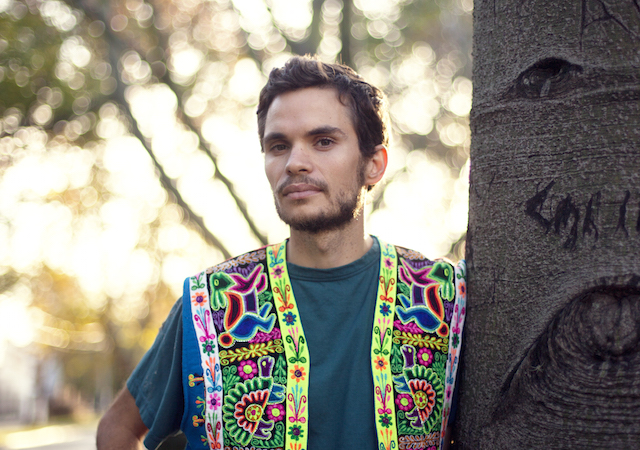 Chancha Via Circuito: It's not easy to find a good balance between traditional and contemporary aesthetics sometimes, because they seem to be two different universes. Also the traditional music has other rules, like not going always in the same tune, time and rhythm, but it's worthwhile to try.
Luzmila Carpio, what is your opinion about the relationship of mixing recognizably Western music styles with your voice singing in the Aymara and Quechua tradition?

Luzmila Carpio: I think Quechua spirit is vivid in my melodies, even with Western music styles around. I like to hear my songs with new musical arrangements, and I like to play my songs with new musical arrangements, to experiment and listen to what happens. My new live show is arranged with European musicians, a rock combo, and it matches perfectly with the music, I think. Of course I like the traditional way of playing my songs with flutes and bombos--the first clothes--but all this new light on my songs is very exciting. A good song can wear new clothes well even 30 years after. The fact that the lyrics are in Quechua don't mean the music has to be in traditional versions only.
What kind of music do you listen to today? How do you approach the process of collaborating. What was working with ZZK records like? How did you first connect with them?
LC: I'm listening mostly classical music, but I'm curious. My label guys from Paris, Almost Musique, got in touch with ZZK with their reissue of Yuyay Jap'ina Tapes from my early '90s recordings for Unicef. ZZK built a remix crew. The finest producers from the Latin American electronic music scene remixing some of my songs was already a great story on paper, and then amazing and incredible things happened with the music.
In your musical development, you would eventually move to Paris and later become Bolivia's ambassador to France. Did this experience and assignation have an effect on your musical experiences and preferences?
LC: During my tenure as ambassador, which was a strong and rich learning experience, the effect on my musical development was simple: I didn't had enough time for it at all, and it was a huge frustration. But also so much creative energy that accumulated during this period was used in new music projects. I plan to tour extensively and record new compositions soon.
What is your favorite song on the album (EP)? And why?
LC: The Nicola Cruz remix of "Ch'uwa yaku kawsaypuni"--I like the suspended and refined mood with sounds from nature.