Midsummer Night Swing: Latin American Music Conference 2018
The annual Latin Alternative Music Conference events kicked off on Tues., July 10 with a salsa lesson and performances by Orquesta El Macabeo and DJ George Nenadich at Damrosch Park in New York. The salsa teachers were remarkably organized, and they had everyone one-two stepping and twirling, the couples gliding through the space that they had. Attendees continued to dance through Orquesta El Macabeo's performance.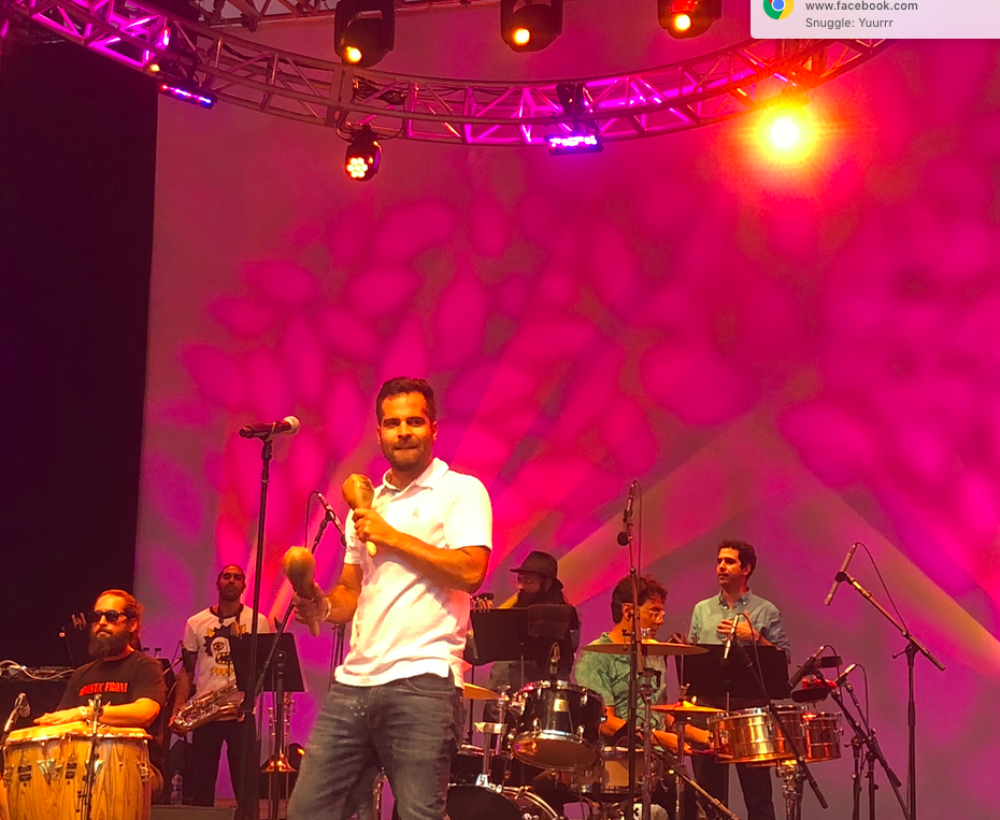 The band had everything from a maraca player to a saxophonist, and the organic sound and combination of drum rhythms made me want to tap my feet, too. Orquesta El Macabeo is composed of 11 musicians, some of who apparently did not perform last night, for I only counted nine. Even with missing band members, the sound and energy was enough to keep the audience either swaying to the music up close to the stage, or heavily invested in their own salsa practice. Although unfortunately Afropop didn't get to stay for DJ George Nenadich, it was an energetic kickoff for this week's LAMC festivities, running through Sat., July 14.