Morocco Dispatch No. 2: Samir Langus' Gnawa Vision
Producer Jesse Brent is currently in Morocco, checking out the country's spectacular music scene, and talking to some of the country's most interesting and creative musicians. We'll feature more reports from him in the future. All photos by Jesse Brent.
At Jazzawiya, where I interviewed Oshen and Ulzasen from Tagat, I also met up with Samir Langus, an outstanding sentir musician from Agadir, who is one of the leaders of the New York-based group Innov Gnawa. Samir premiered a solo track called "Mimouna" on Afropop this past January.
Although he was raised in an Aïssawa (another Moroccan tradition that uses the ghaita and bendir instruments) family, Samir became fascinated with Gnawa, a style of Sufi music that comes from former slaves in Morocco. After winning the green card lottery, Samir moved to North Carolina, where he worked at an airport and a bakery before deciding he wanted to seriously play Gnawa. He moved to New York and met with the maâlem (master) Hassan Ben Jaafer, a highly respected musician from Fes. Together, they founded Innov Gnawa, and have dedicated themselves to promoting Gnawa music and culture in New York. Though Gnawa has become one of Morocco's best-known musical genres, Samir told me, "Being a Gnawi in Morocco, it's kind of a shame. To call yourself--I want to learn Gnawa. You're going to hear, 'What do you want to do with that music? You're crazy? You want to go and learn Gnawa?' The Gnawa music--the Moroccan people don't give it the respect it deserves. And Gnawa is the mother of the music." Samir has been working hard to give Gnawa the respect it deserves in both Morocco and the United States. He came back to Morocco this summer to meet with organizers of the Gnawa Festival in Essaouira and ask for support from the Moroccan government for his music and ideas. Samir told me that he hopes to set up a school for Gnawa and other Moroccan musical styles in New York City, along with a space like Jazzawiya for musicians to meet, rehearse and perform.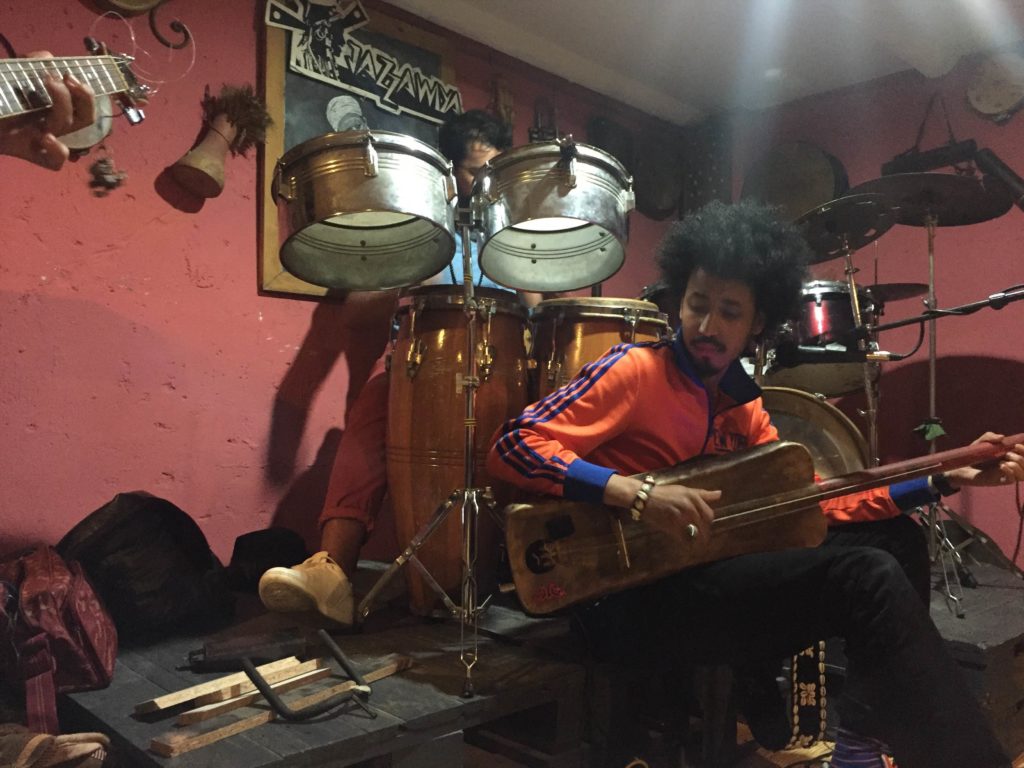 While he sticks with the Gnawa tradition for his music with Innov Gnawa, his solo work mixes Gnawa with other genres, like soul music. Innov Gnawa, which is steadily building a fan base in New York, has already played at major venues like Lincoln Center, Rough Trade, and Music Hall of Williamsburg. You can check out their album, which is available digitally and on 12-inch vinyl on Bandcamp. After our interview, Samir joined some other musicians for a jam session on the stage in Jazzawiya's basement. It was a breathtaking, unplanned performance--just one of many memorable moments I was lucky enough to be present for in Agadir. You can check out the video for Samir's solo track "Jilali," recorded live at Nylon Studios in Soho, below.