Photo Essay: Afropop's Residency at Threes Brewing
These past few weeks, Afropop has hosted a series of concerts at Threes Brewing in Gowanus, Brooklyn featuring some of our friends from New York's extensive African and Afro-diasporic music scenes. We kicked it off on March 9 with blazing hot sounds of the Congo from Harlem-based musician Nkumu Katalay and the Life Long Project Band. Katalay, a passionate and charismatic dancer, singer and drummer, led his band through a constant stream of high-energy Congolese ndombolo. The Congolese singer Rafiya sang with the band for a few songs and pulled out a couple of solo songs too, accompanied by two dynamic dancers.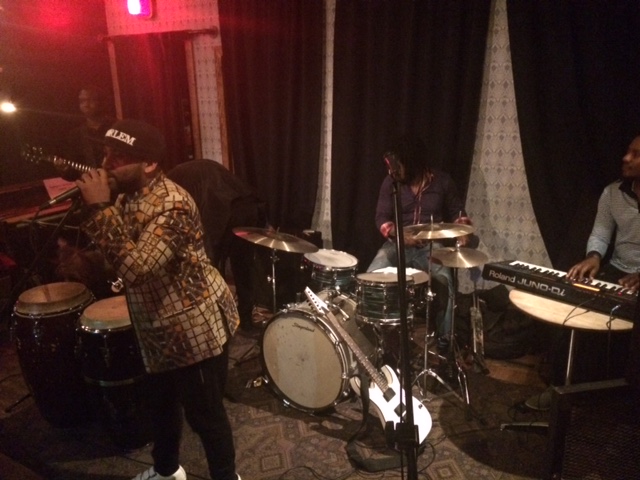 Nkumu Katalay and the Life Long Project Band (Photos by Akornefa Akyea)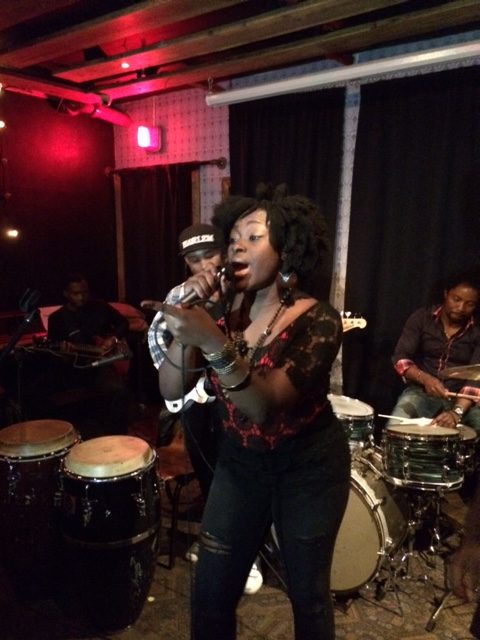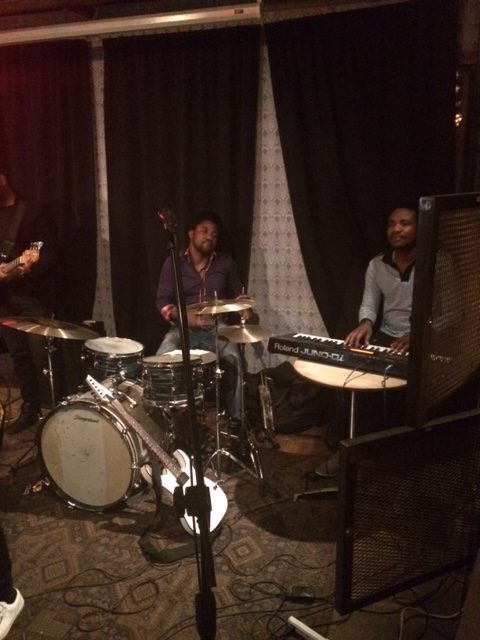 Our second installment--a night featuring Afropop's Banning Eyre's band Timbila and the phenomenal Colombian bullerengue group Bulla en El Barrio--was unfortunately snowed out by the recent blizzard, but we hope to reschedule. Our third night, however, was a shining star to make up for the the previous week's absence. On March 21, the brewery's intimate performance space was graced with vibes from Ivorian rapper and Afropop collaborator Kinté, Le Prince Héritier, and one of our long-time favorite local live acts, Jomion and the Uklos, who play a technicolor array of sounds: traditional Beninese vodun rhythms, salsa, Afro-rock, gospel and jazz. Another Afropop collaborator, DJ Nenim, kicked off the night with his signature, consistently on-point blend of contemporary Afrobeats hits and old school Afrobeat, disco and Afro-funk. Kinté hopped on the mic for a set of his own singular brand of roots hip-hop, rhyming in French and English over solid beats that often bring in kora and other more traditional sounds from the West African coast.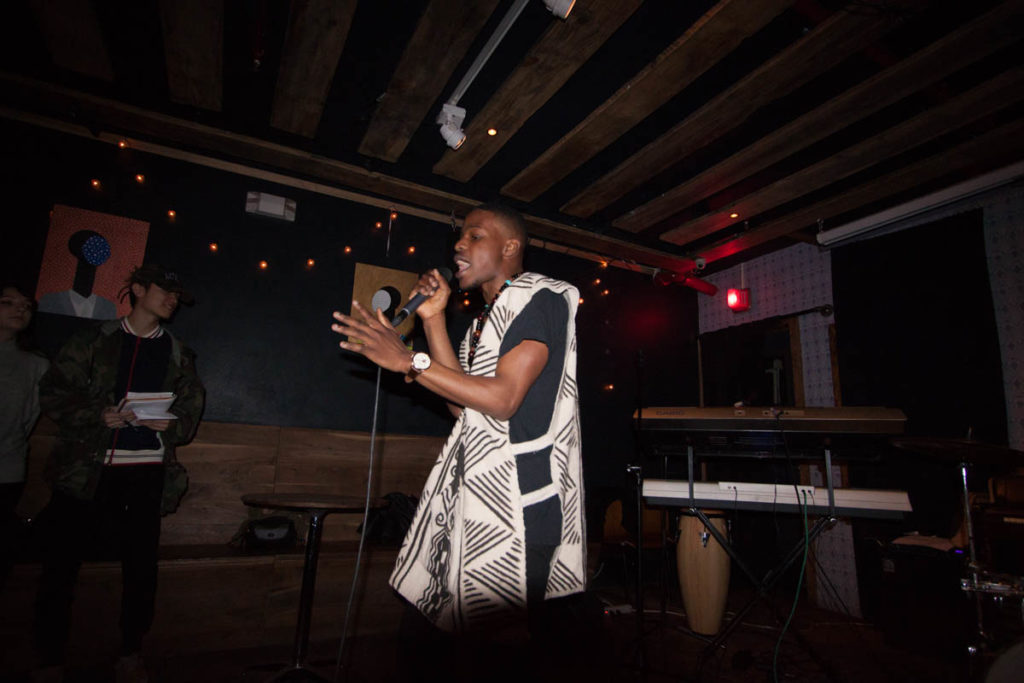 Kinté, Le Prince Héritier (Photos by Sebastian Bouknight)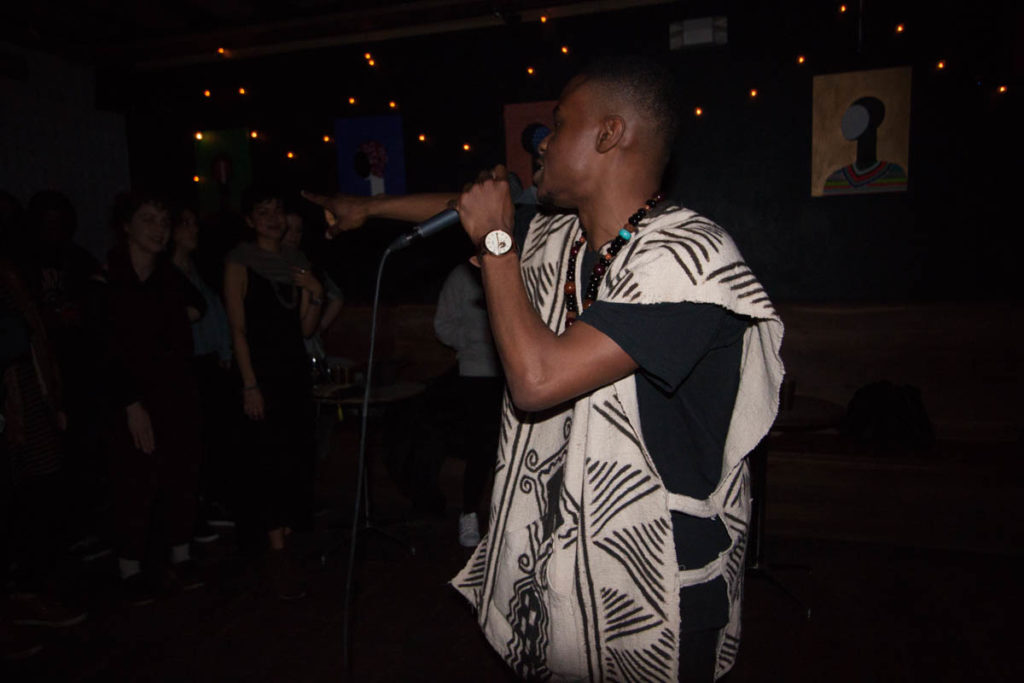 Jomion and the Uklos kept the energy flowing with their unstoppably grooving and constantly transforming sounds. This is a true family band: drummer Samuel "Jomion" Gnonlonfoun is joined by his two brothers Mathieu (on percussion and trumpet) and J.B. (on keys and percussion), as well as his own daughter, Rose, on vocals. Their music kept the crowd dancing hard for the whole night, occasionally breaking into intense, rhythmic vodun jams. Jomion and the Uklos is an exceptional live band: Do what you can to see them live, you will be blown away.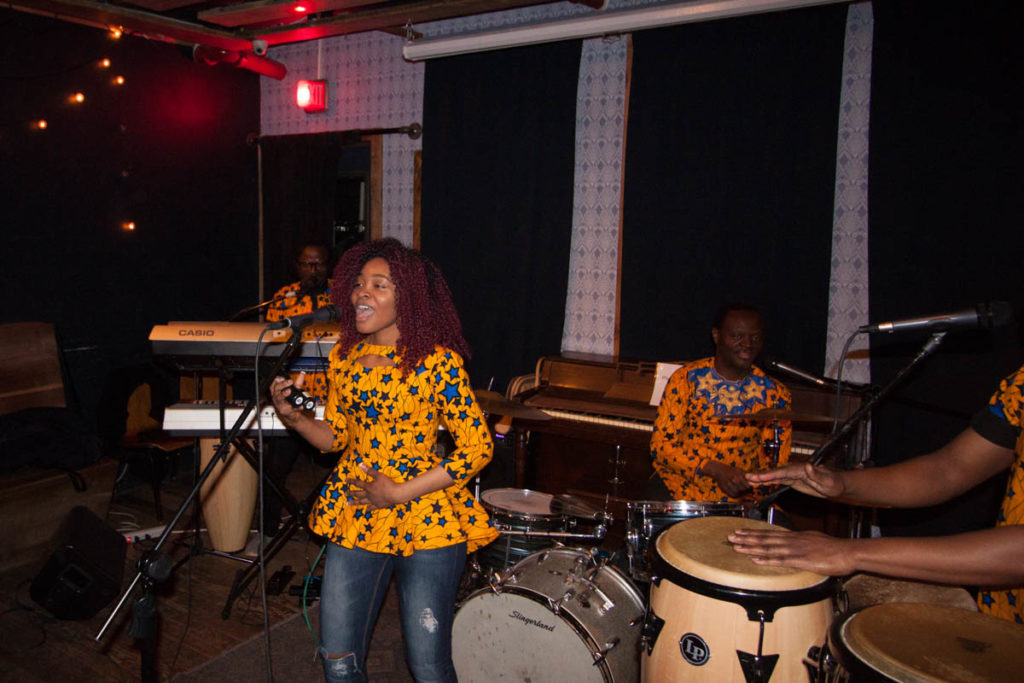 Jomion and the Uklos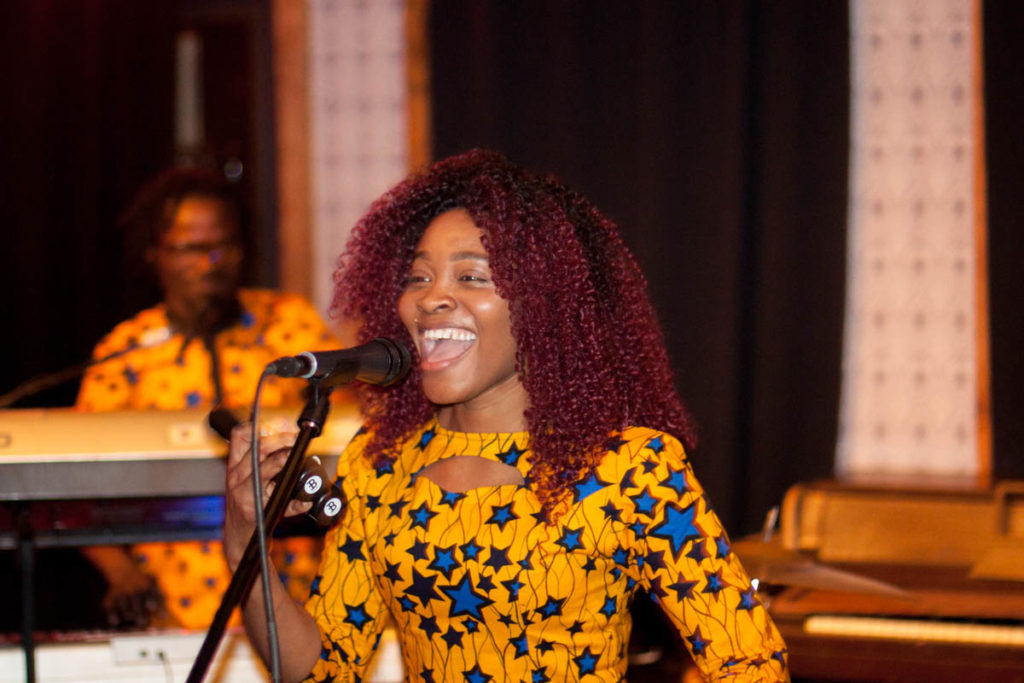 Rose Gnonlonfoun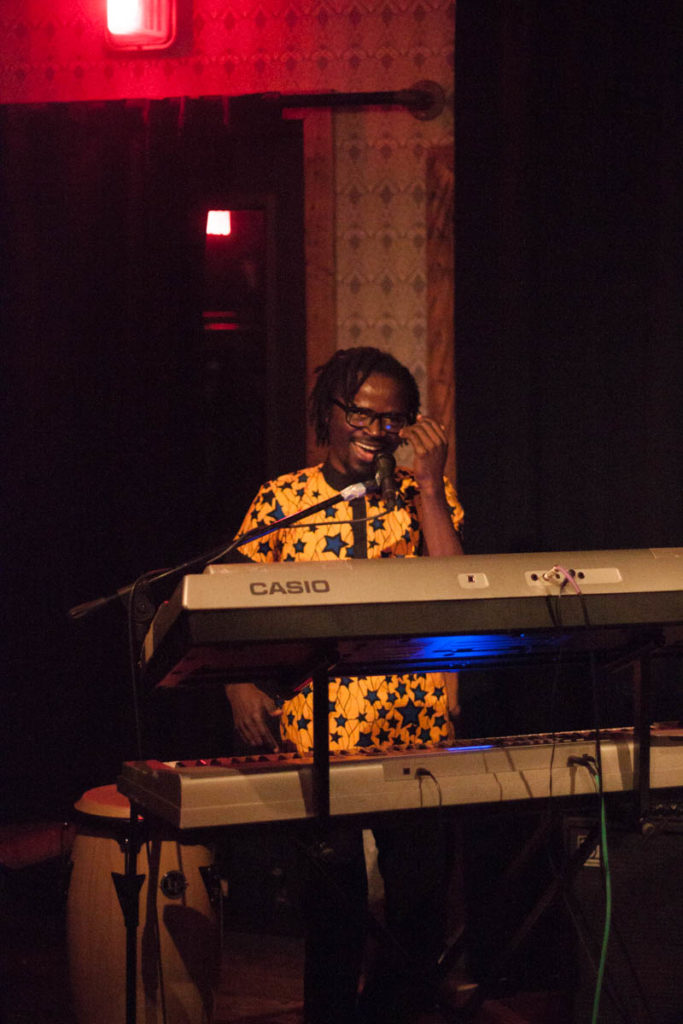 J.B. Gnonlonfoun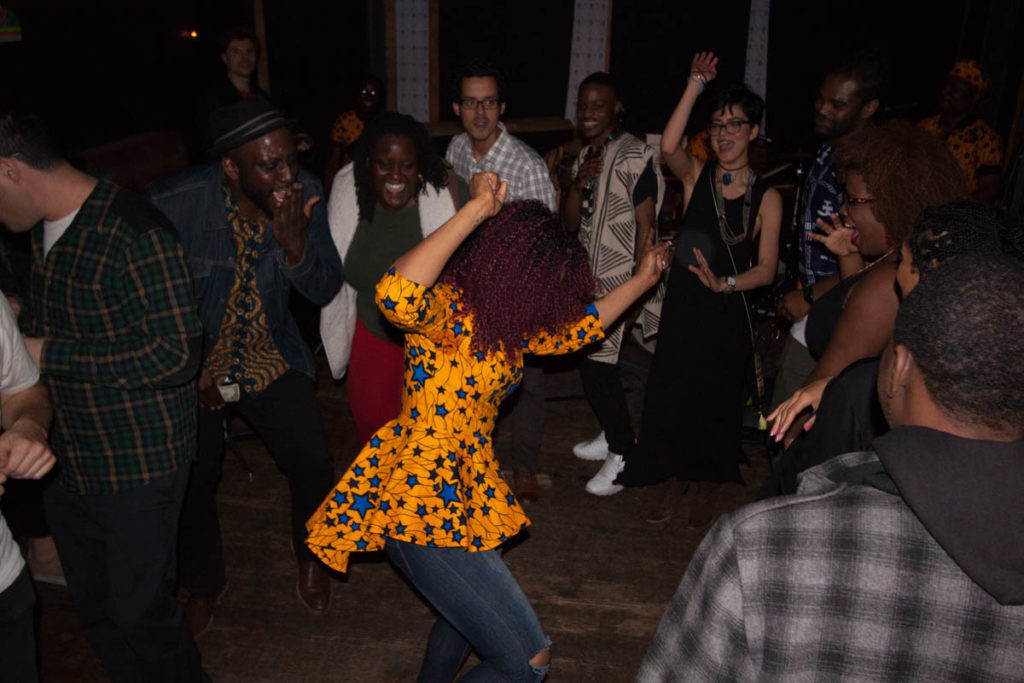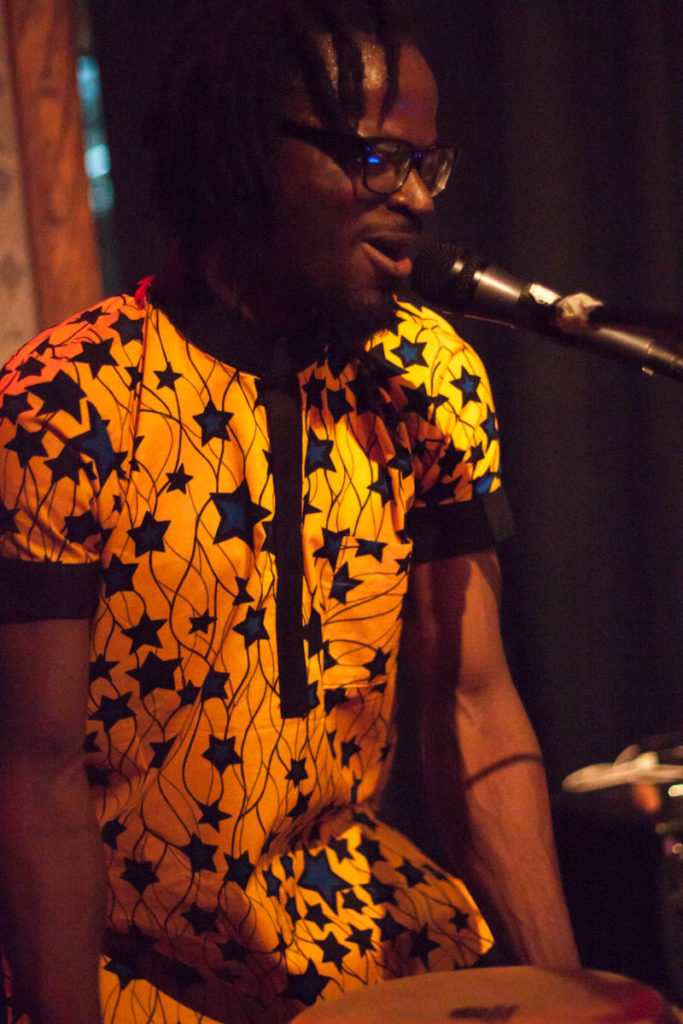 At one point, Kinté took the mic for a freestyle over a heavy vamp from the Uklos.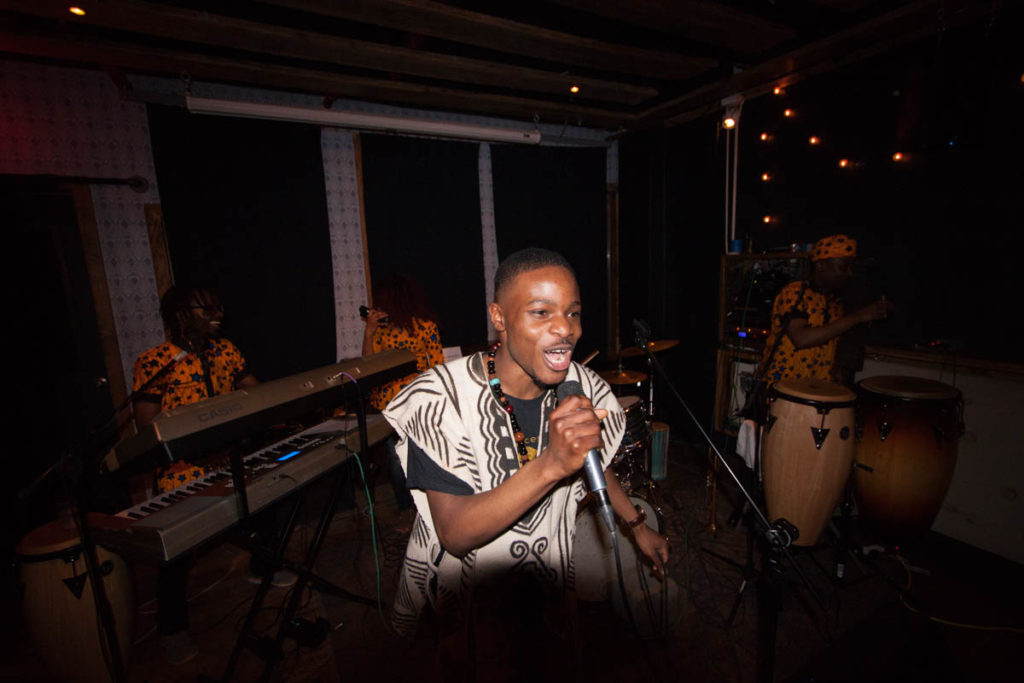 Kinté with Jomion and the Uklos
Mathieu Gnonlonfoun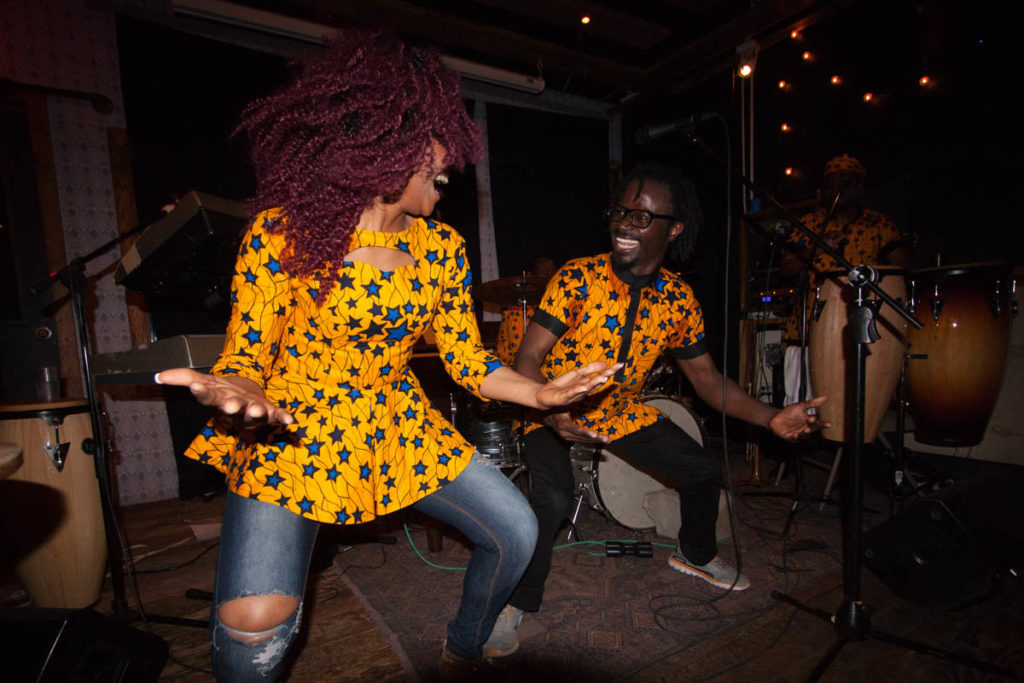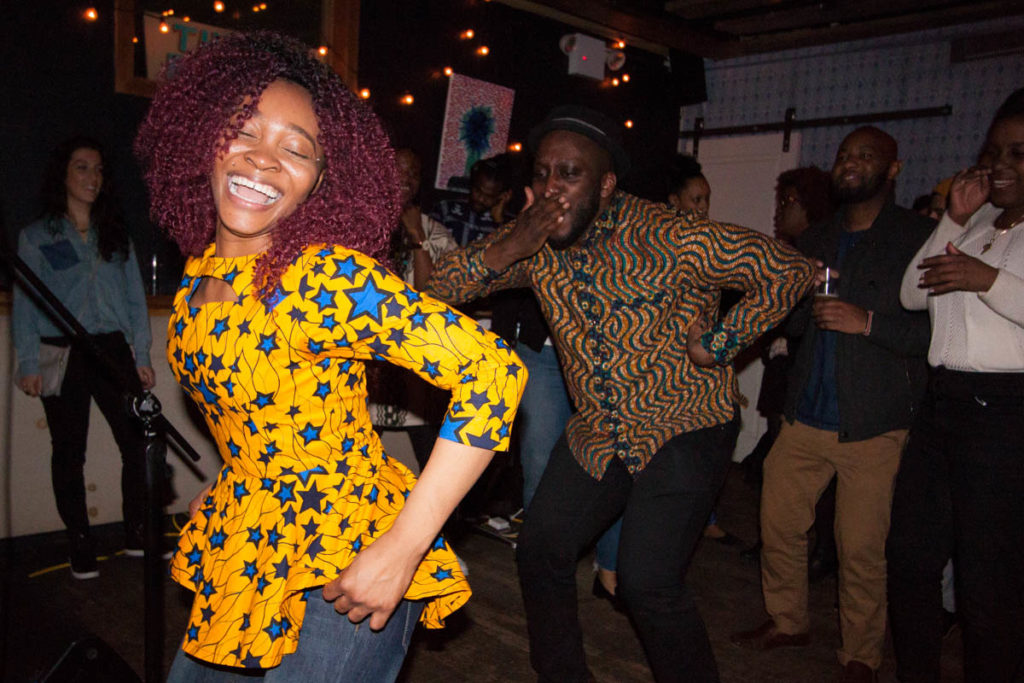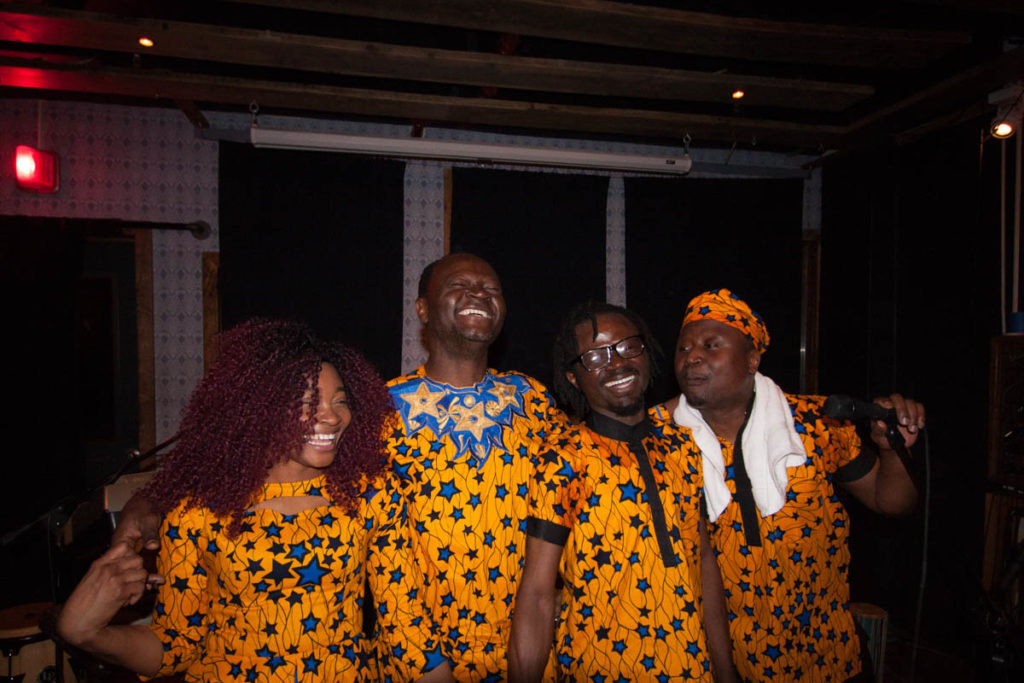 What could be more fun than an Afropop party fed by the sunny sounds of Kinté, Le Prince Héritier and Jomion and the Uklos? Only the very same Afropop party with a late-night dance party deejayed by the one and only DJ Nenim. Big up to Nenim for his impeccable, ever-danceable music choices.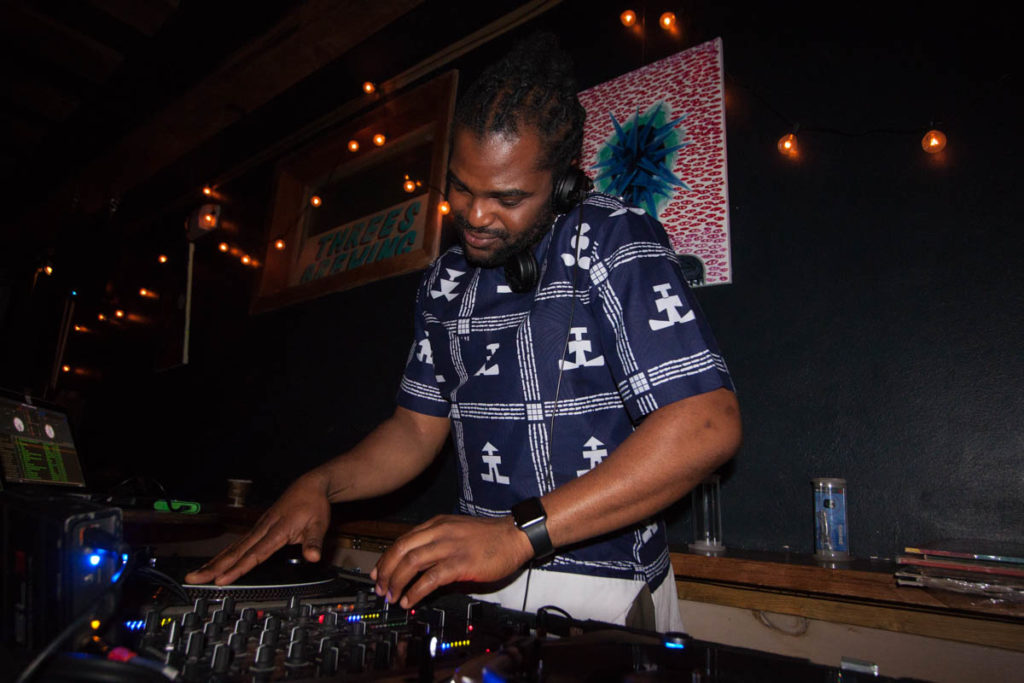 DJ Nenim
Keep an ear out for our next event(s)! You won't want to miss them.