Photo Essay: Brooklyn's Labor Day Carnival 2016
Lemme tell you something/about Labor Day in Brooklyn / Everybody jumpin'/ Labor Day in Brooklyn/ Everyone was seen jumpin' up like mad/ Just like the Carnival there in Trinidad....Nobody can watch me and honestly say/they don't like to be in Brooklyn on Labor Day!
—Mighty Sparrow, "Mas in Brooklyn"
Take it from the King of Calypso himself, Brooklyn's Labor Day Carnival festivities are not to be missed. Brooklyn's Carnival is, by some reports, the largest in North America, drawing upwards of two million people to the beautiful Eastern Parkway thoroughfare that runs through the largely Caribbean neighborhood of Crown Heights. Many travel up from the Caribbean just to take part in the weekend's nonstop parties, concerts and, of course, the dazzling parade of masqueraders (mas' bands). Though we've heard that things have changed since the days when Sparrow wrote his song --the event is much more heavily constrained by the city and police department--the brilliant bacchanal is still alive. The parade itself begins at 11 a.m., but the party gets started the night before, running through the night into the early morning as an even-rowdier event called J'ouvert. Where the daytime parade is flashy colors, feathers, dazzling costumes and soca hits blasting from speakers, J'ouvert is dark and messy: paint splatters, tar, oil, powder, fiendish 
jab jab
costumes, and steel bands on wheels. The parade honors the radiance of the sun and all things that flourish under it; J'ouvert pays respect to the night and all the things that come alive in it. Between them, they allow space for revelers to let loose in whatever way they choose, to be free for those few hours of the year. Both are thoroughly lubricated by free-flowing alcohol and fueled by vendors selling jerk chicken, bakes and curries along the street. The energy that flows free during that one day brims over from the determined routes, spilling out across the whole neighborhood, transforming the streets into the joyful fête that made Sparrow sing those words. Here we have for you photos of the day, from sunrise to sunset, from J'ouvert to the mas' bands' final flourishes before the judges. All photos by Sebastian Bouknight. For the whole, deeply complex story of Carnival and J'ouvert, including the significant world of steel pan, give a listen to our most recent program, 
Carnival in Brooklyn.
Keep your eyes out for more photos,
interviews
, and playlists to come.
---
J'ouvert
[caption id="attachment_31644" align="aligncenter" width="640"]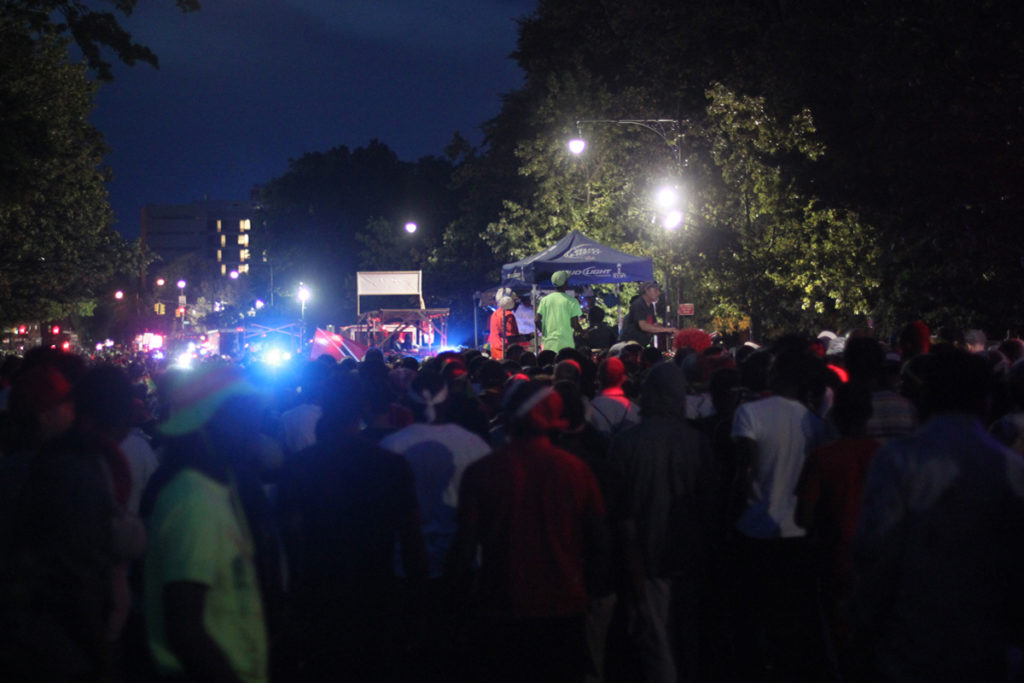 J'ouvert already well underway at 4 a.m.[/caption]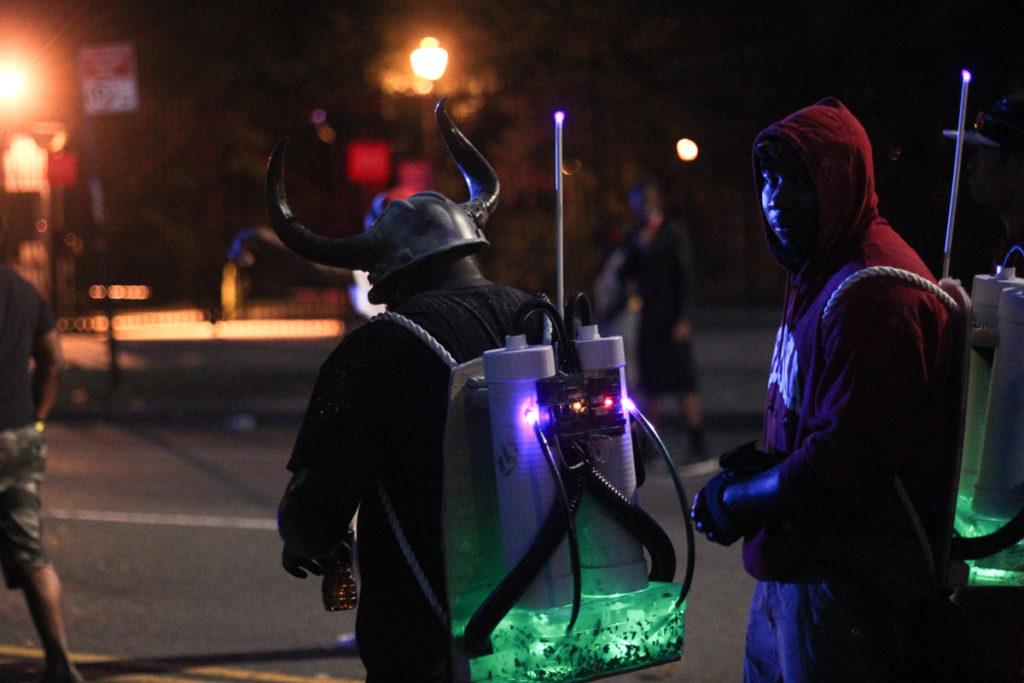 [caption id="attachment_31646" align="aligncenter" width="640"]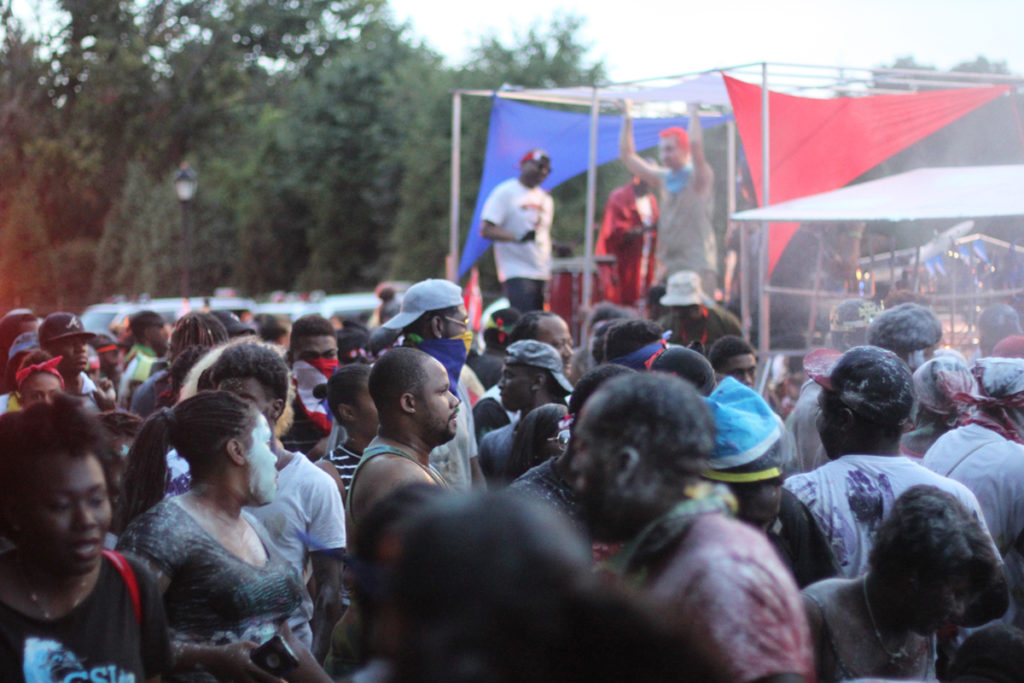 The crowd, covered in paint and powder, watches a drum band roll by[/caption] [caption id="attachment_31647" align="aligncenter" width="535"]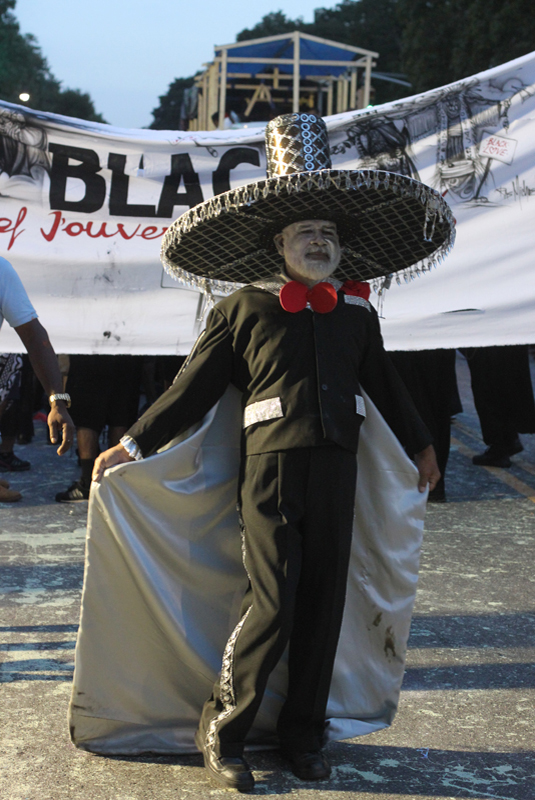 A Midnight Robber[/caption]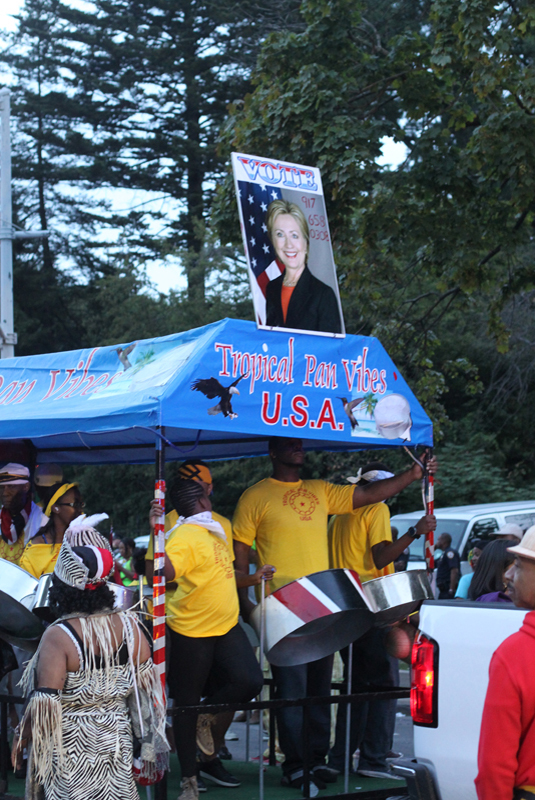 [caption id="attachment_31650" align="aligncenter" width="640"]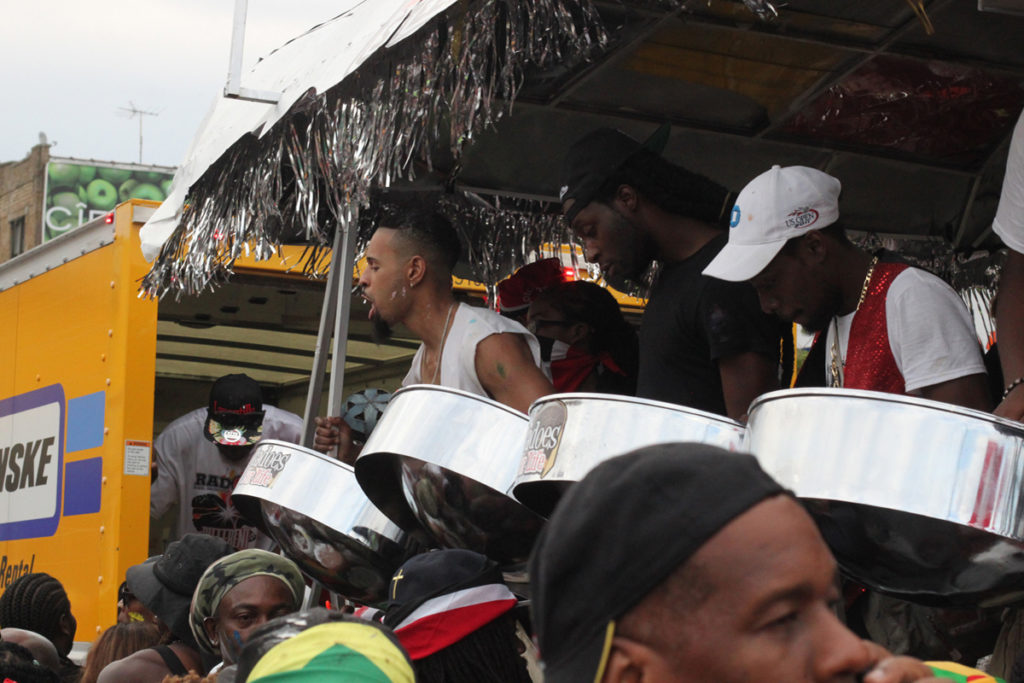 Radoes Steel Orchestra rocking the streets with "Different Me"[/caption] [caption id="attachment_31651" align="aligncenter" width="640"]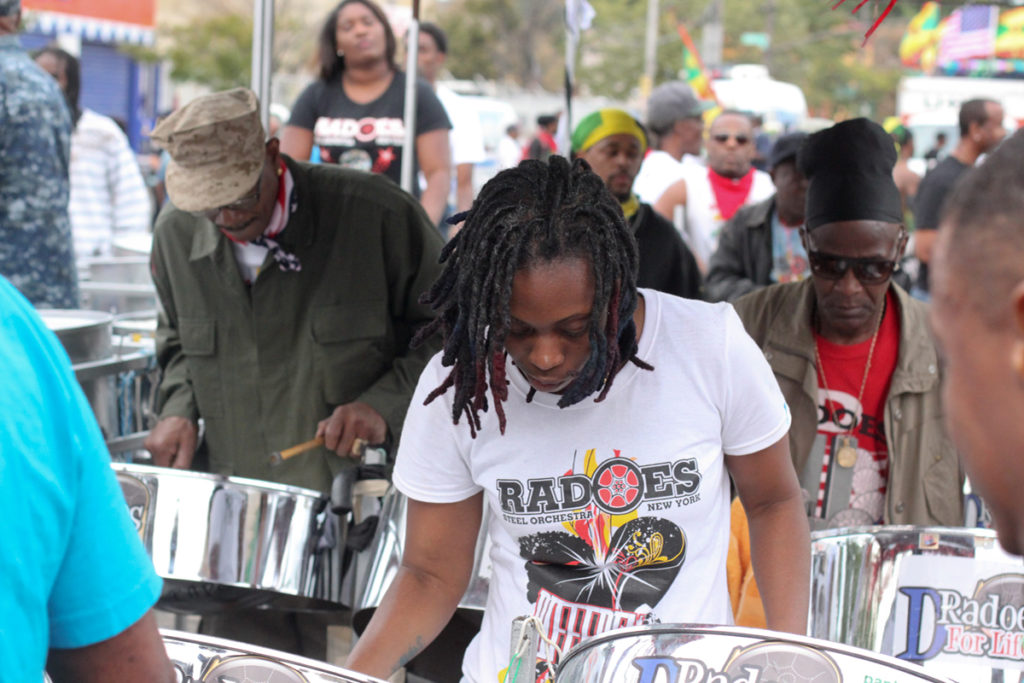 Radoes Steel Orchestra[/caption] [caption id="attachment_31653" align="aligncenter" width="535"]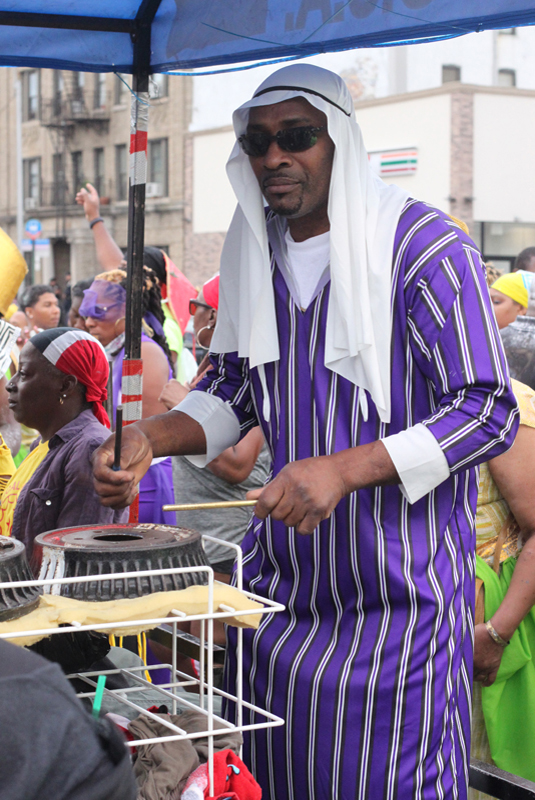 One of the many kinds of steel percussion being played[/caption]
[caption id="attachment_31655" align="aligncenter" width="535"]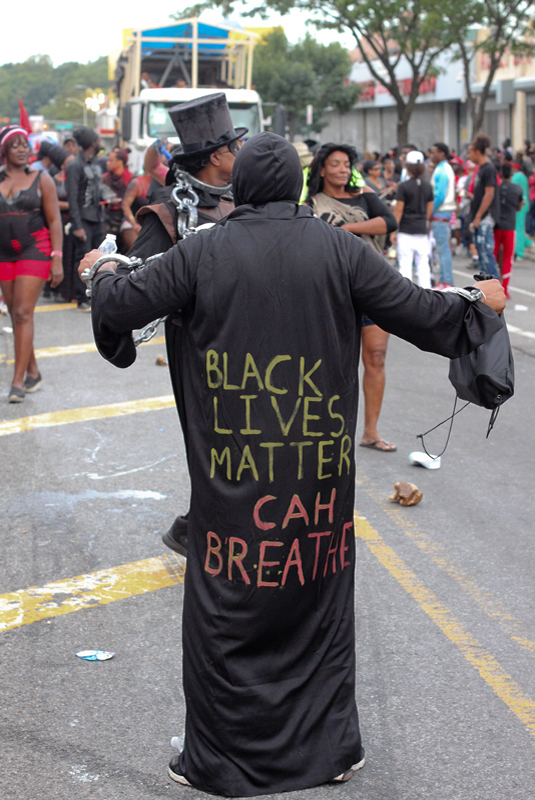 One of many political J'ouvert costumes[/caption]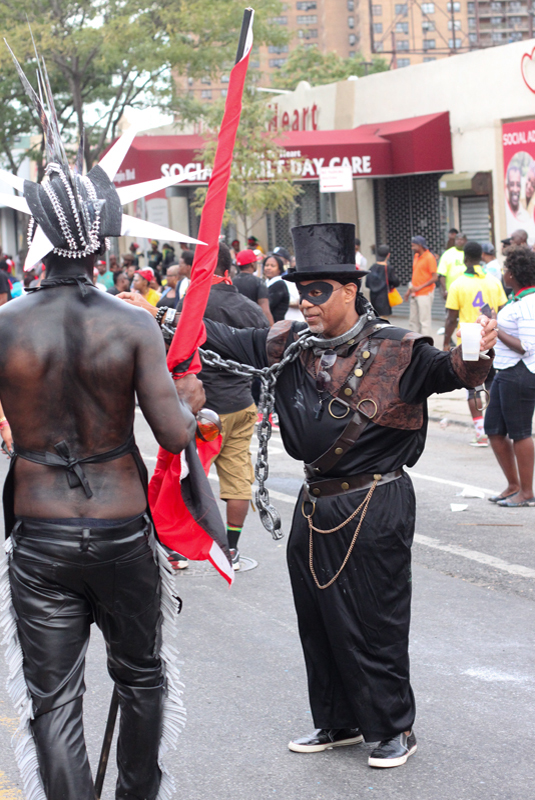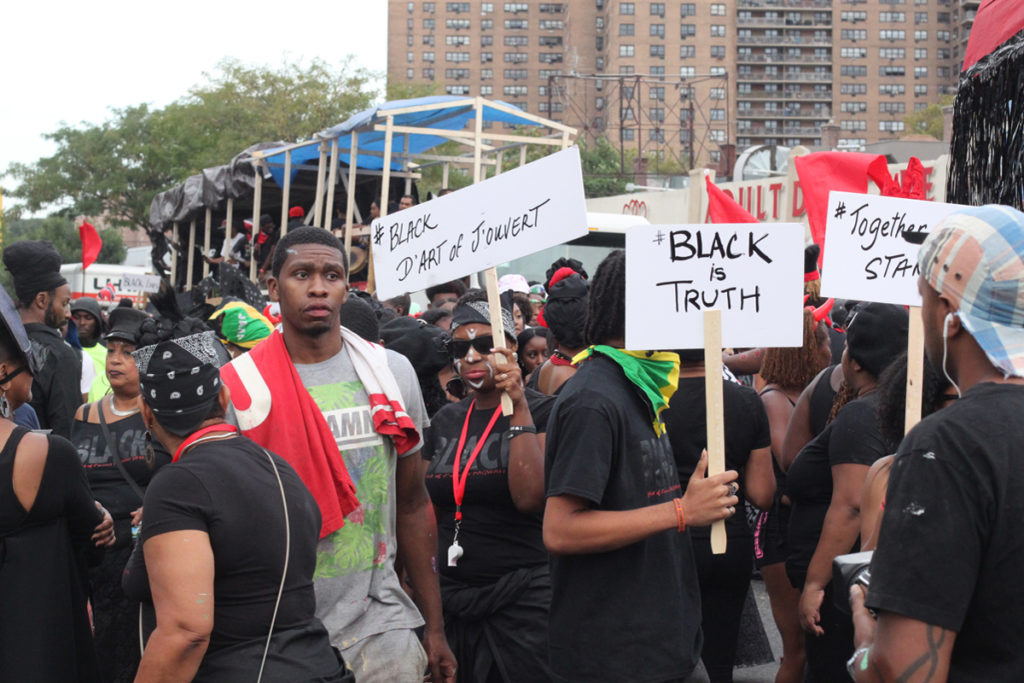 Labor Day Parade
[caption id="attachment_31659" align="aligncenter" width="640"]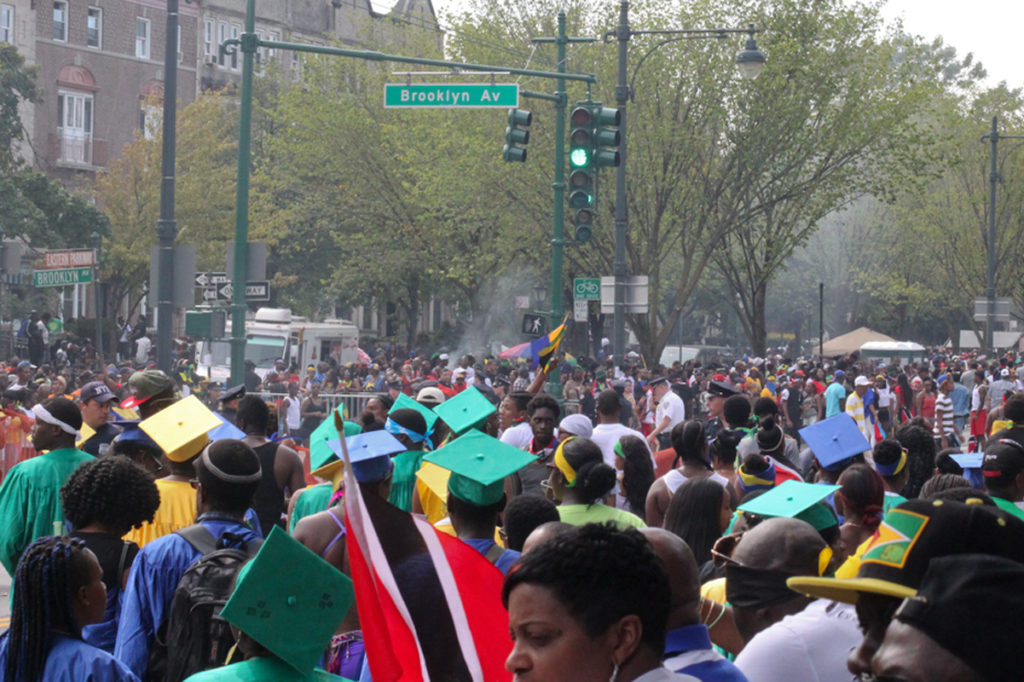 The masses fête on Eastern Parkway[/caption]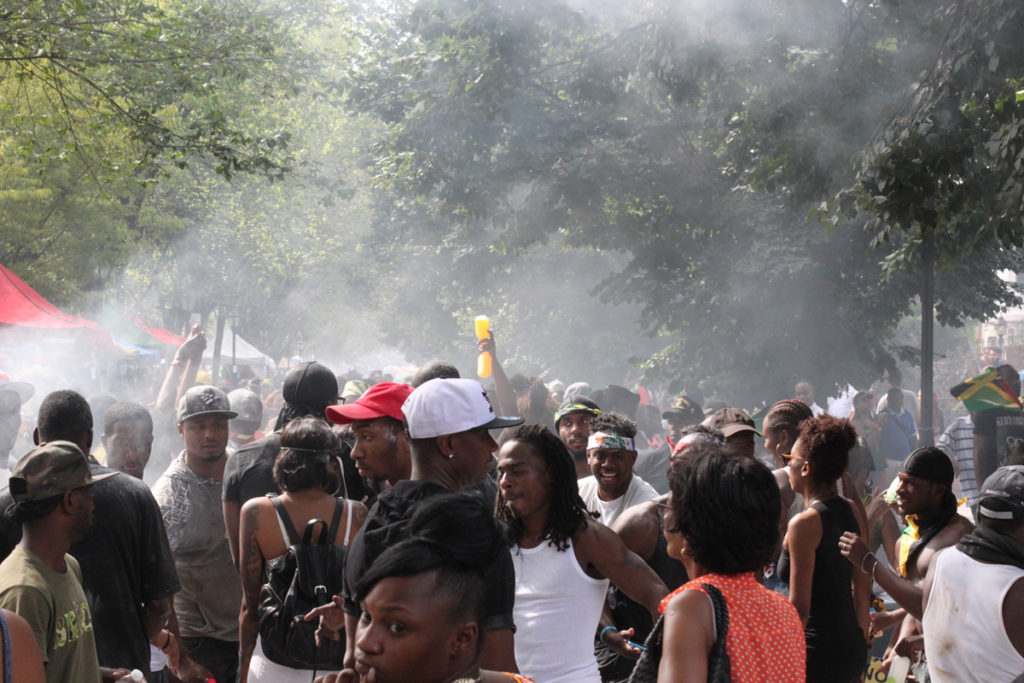 [caption id="attachment_31661" align="alignnone" width="640"]
What is a party without an enormous snake?[/caption] [caption id="attachment_31662" align="aligncenter" width="535"]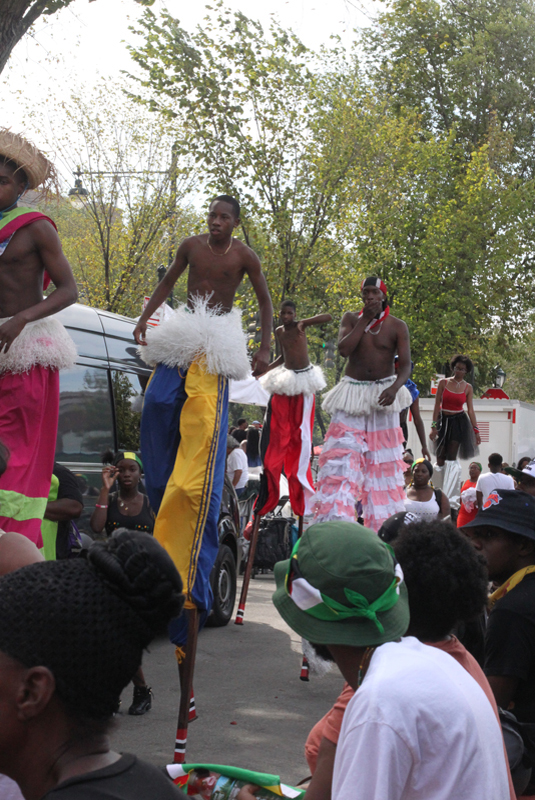 Moko jumbies (stilt walkers)[/caption] [caption id="attachment_31664" align="aligncenter" width="640"]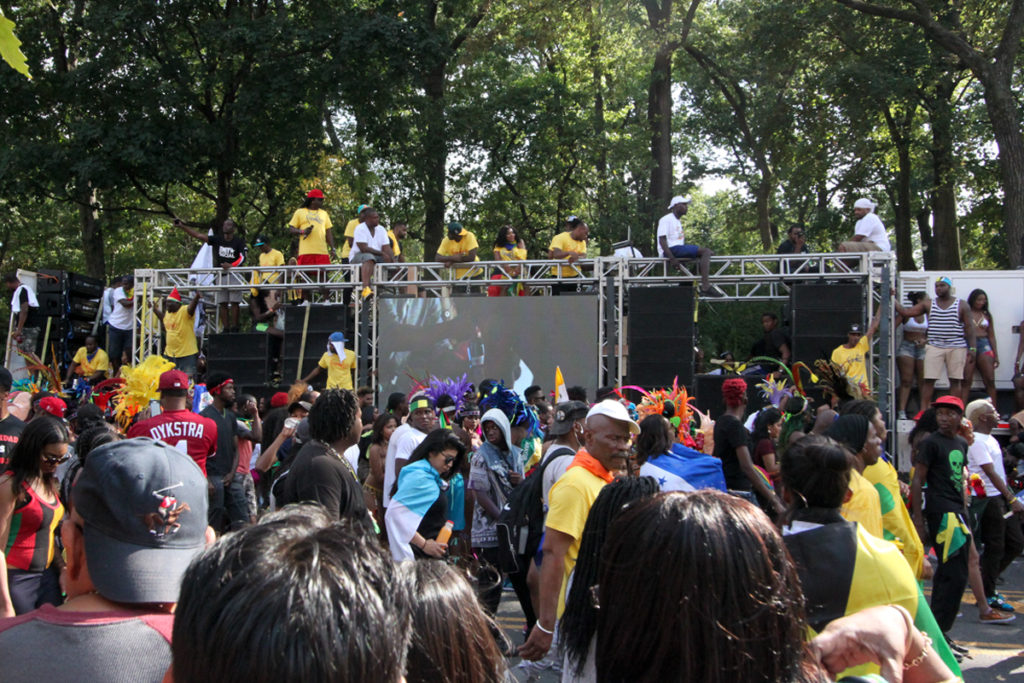 One of the many massive 18-wheeler sound systems[/caption]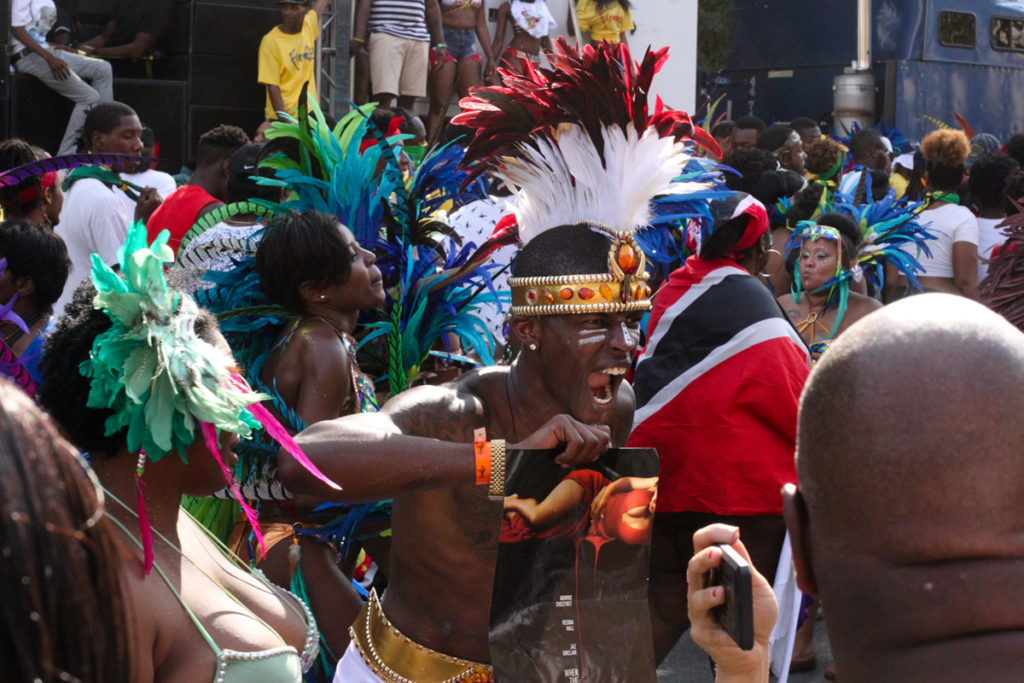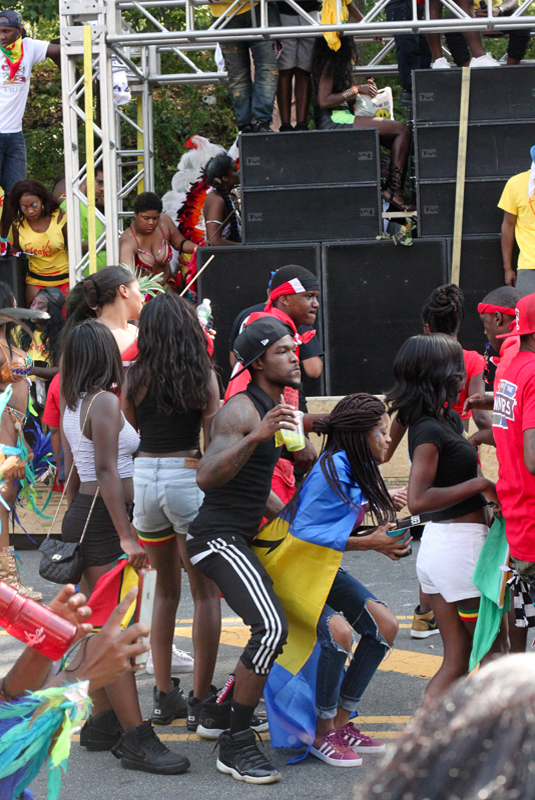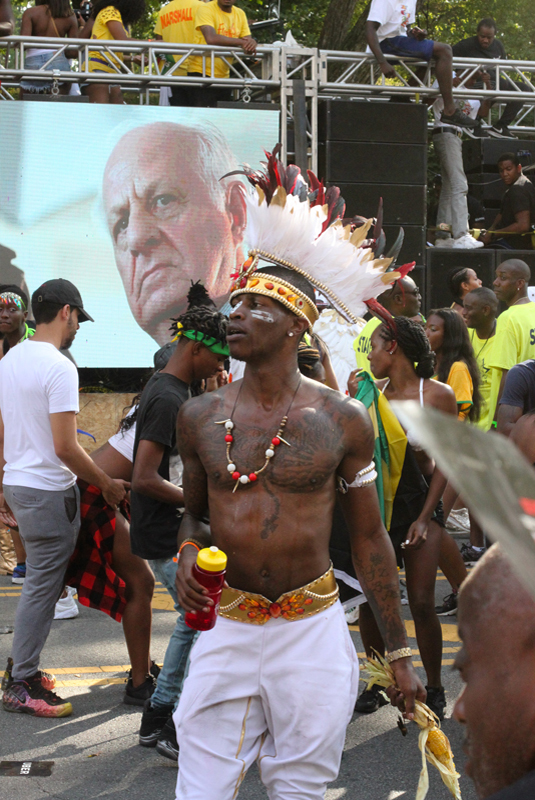 [caption id="attachment_31668" align="aligncenter" width="640"]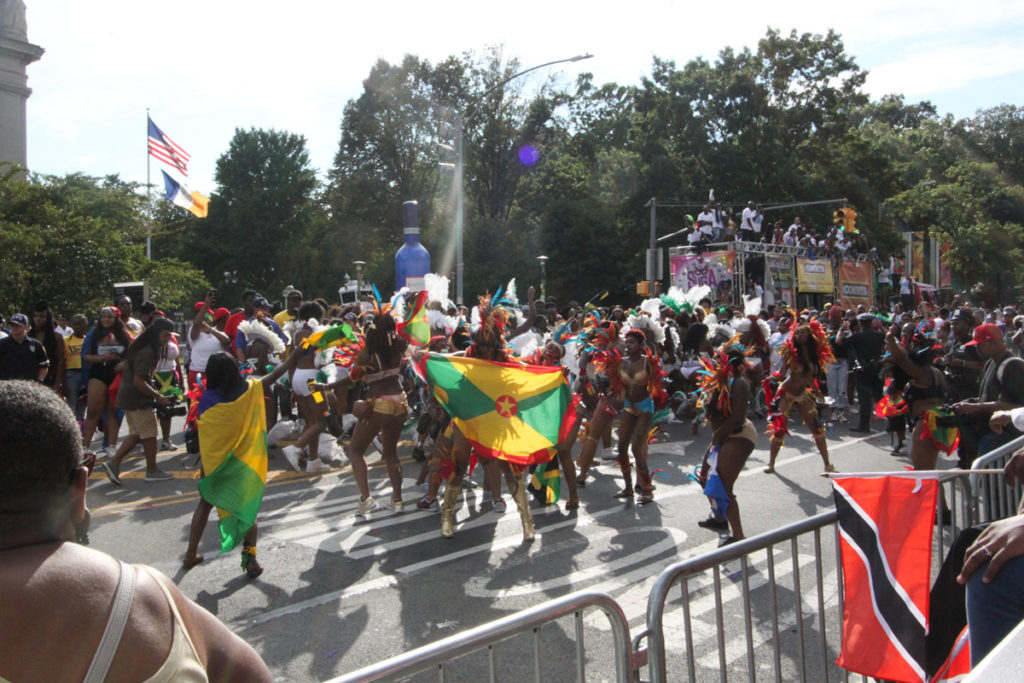 Repping Grenada at the judging stage[/caption] [caption id="attachment_31669" align="aligncenter" width="535"]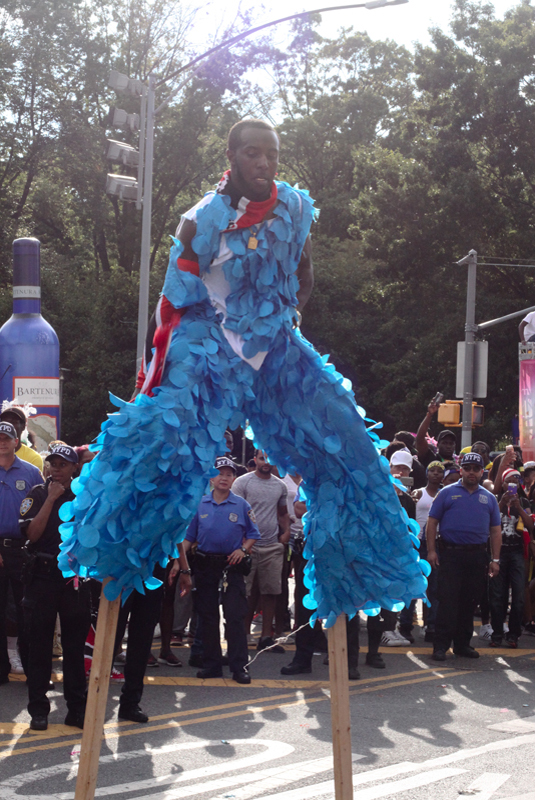 Moko jumbie getting low(ish)[/caption] [caption id="attachment_31670" align="aligncenter" width="681"]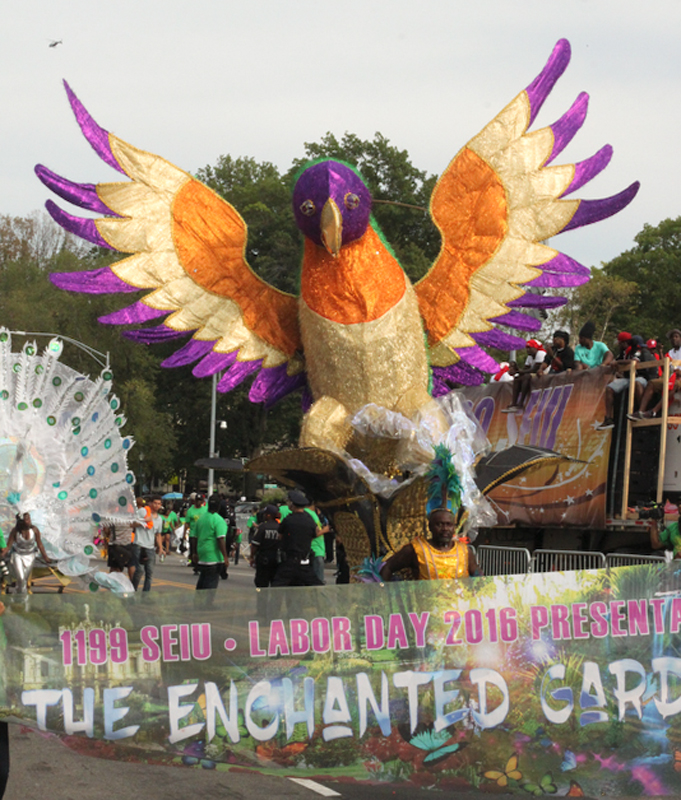 One of the many massive, mobile costumes[/caption] [caption id="attachment_31671" align="aligncenter" width="640"]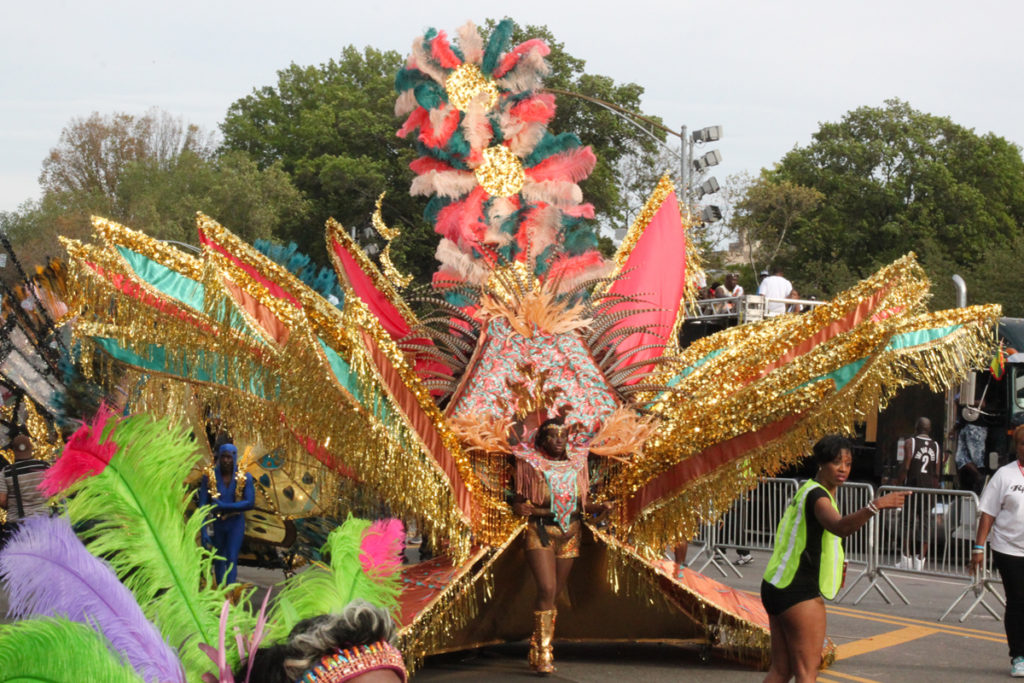 These huge costumes take almost the entire year to conceptualize, design and construct[/caption] [caption id="attachment_31672" align="aligncenter" width="535"]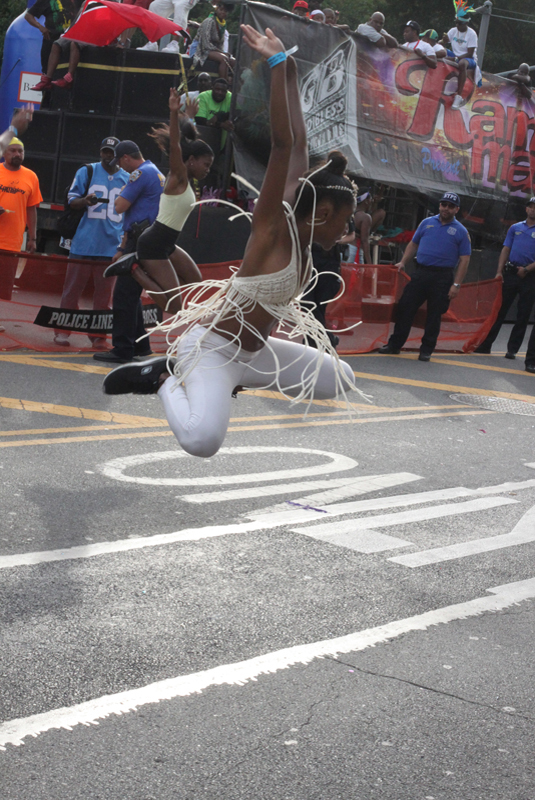 Flying[/caption]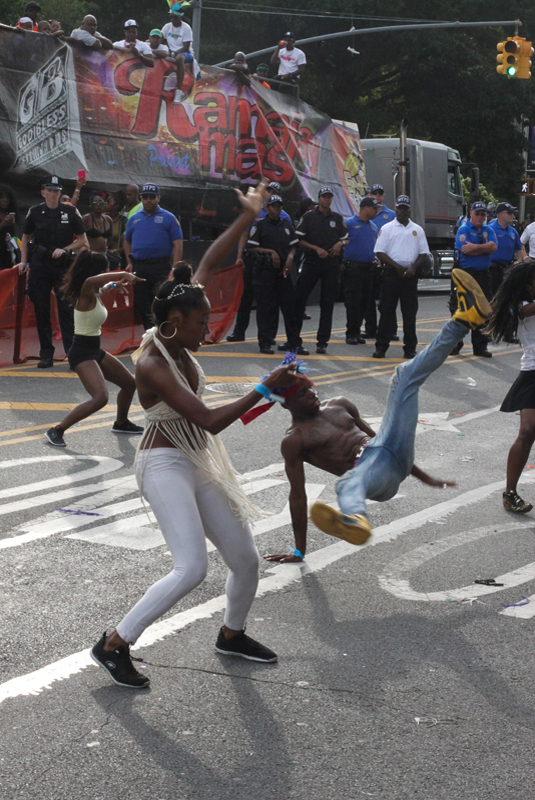 [caption id="attachment_31674" align="aligncenter" width="640"]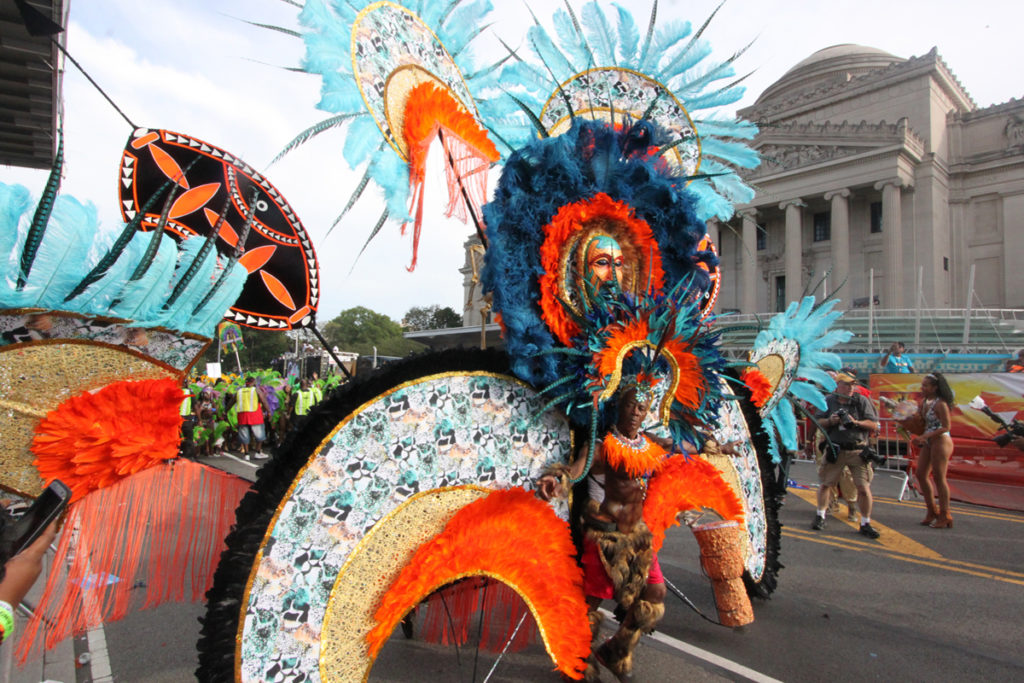 A magnificent piece from Ramajay Mas[/caption] [caption id="attachment_31675" align="aligncenter" width="535"]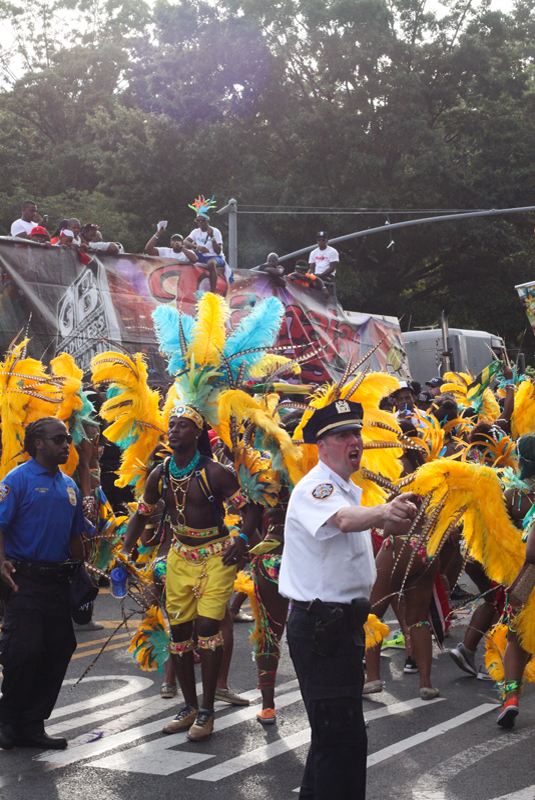 Keeping the peace[/caption]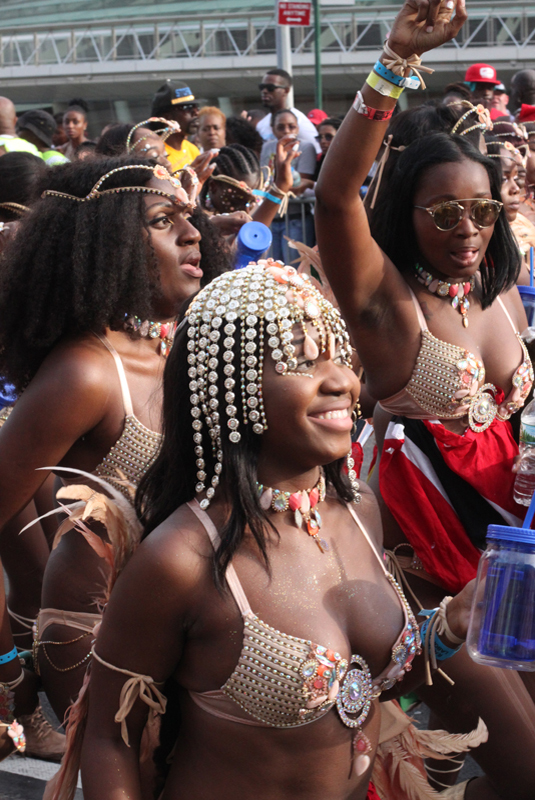 [caption id="attachment_31677" align="aligncenter" width="640"]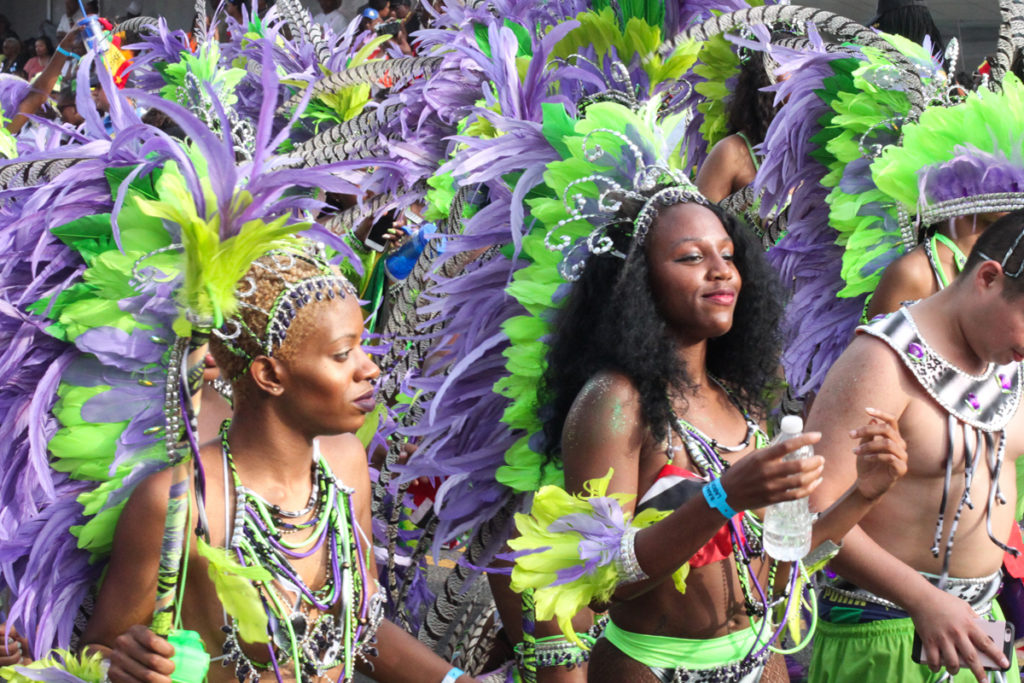 Mas' bands choose a theme for the year and have a costume that represents each different realm within that theme. All these matching masqueraders march together.[/caption] [caption id="attachment_31679" align="aligncenter" width="535"]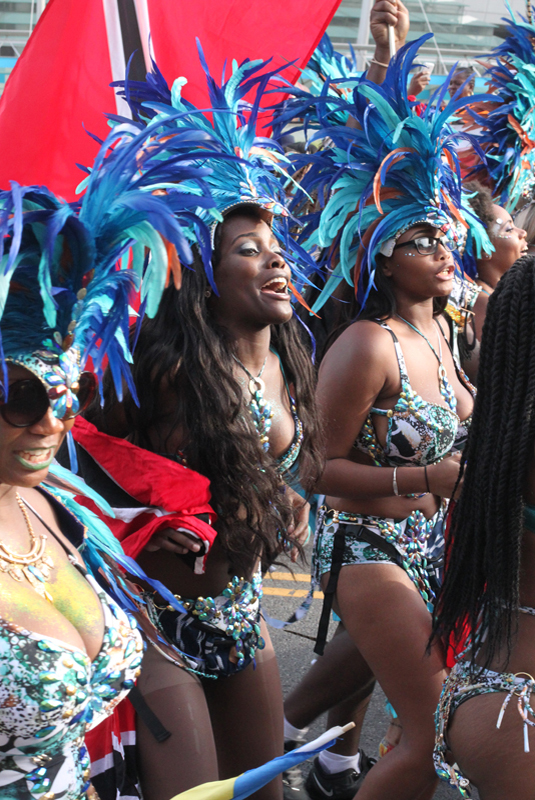 Living the life[/caption] [caption id="attachment_31681" align="aligncenter" width="535"]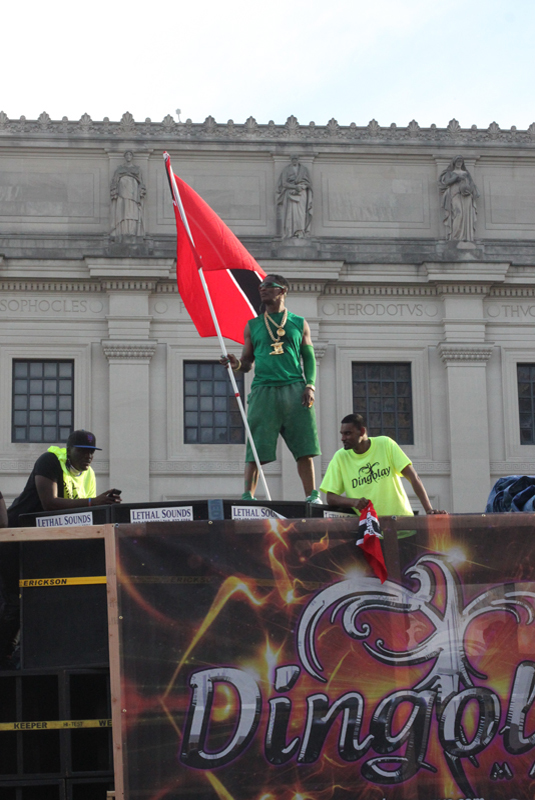 Flagman of Dingolay Mas repping Trinidad right between Sophocles and Herodotus[/caption]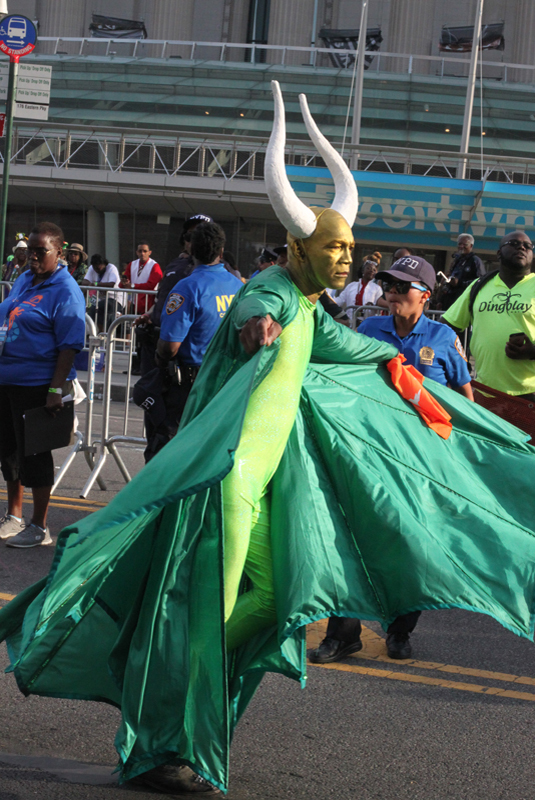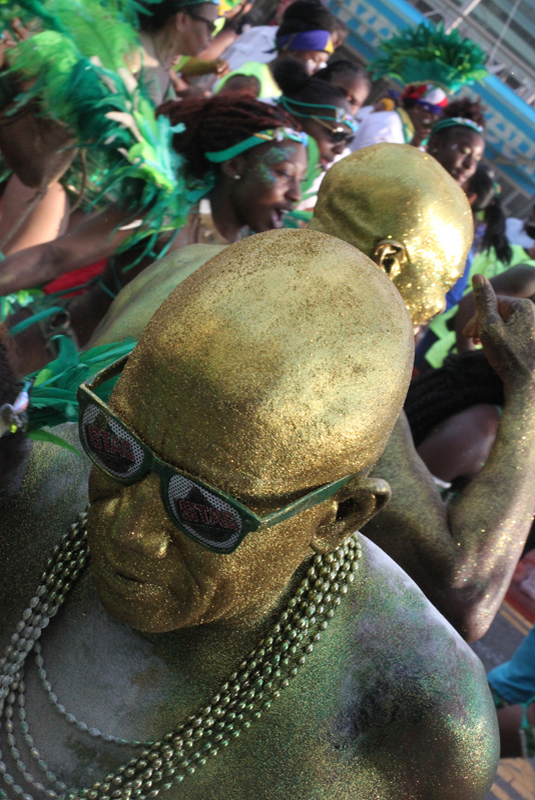 [caption id="attachment_31684" align="aligncenter" width="535"]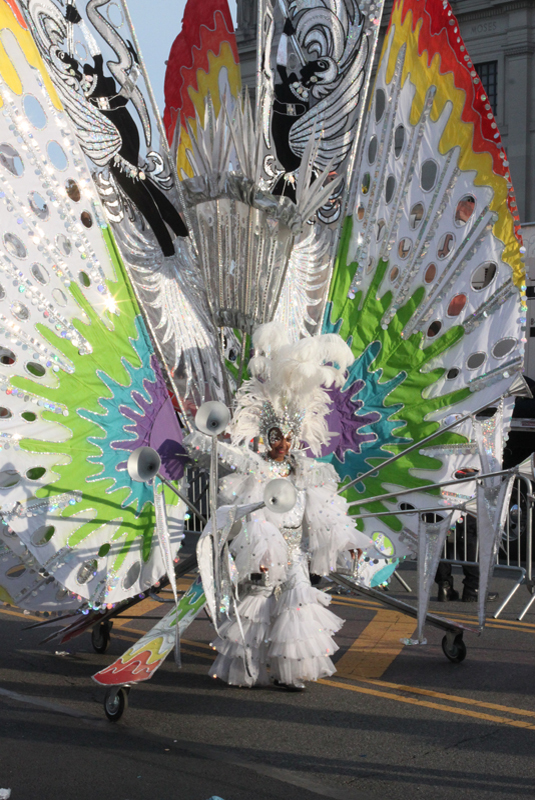 The Queen of Carnival, Kay Mason[/caption] [caption id="attachment_31685" align="aligncenter" width="640"]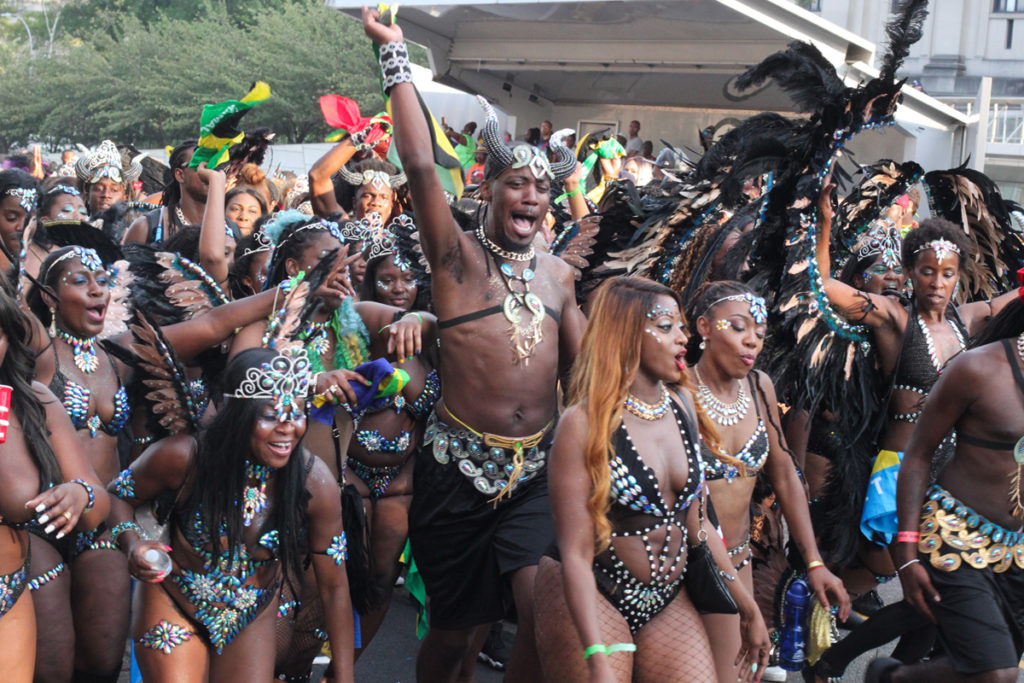 Sesame Flyers Mas' Band's "Forbidden Angels"[/caption]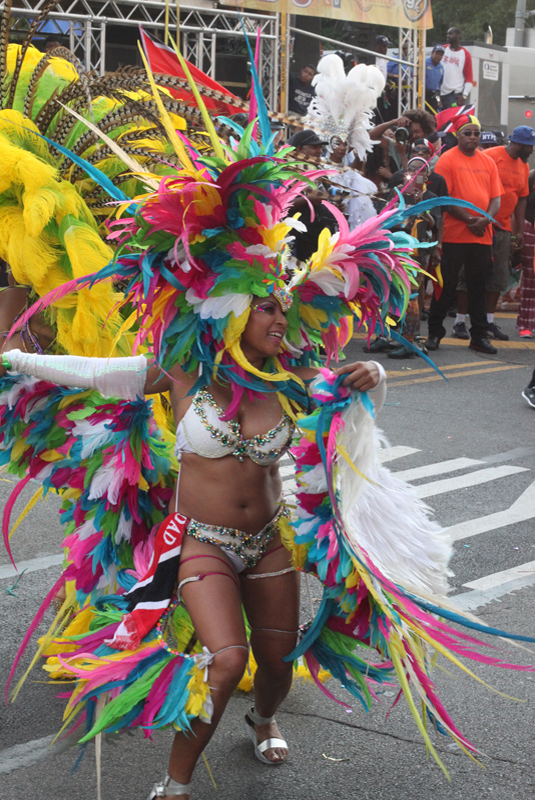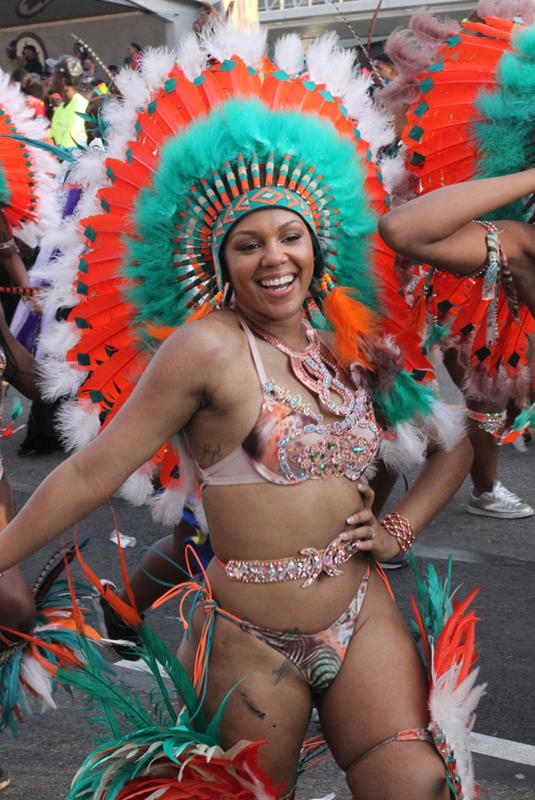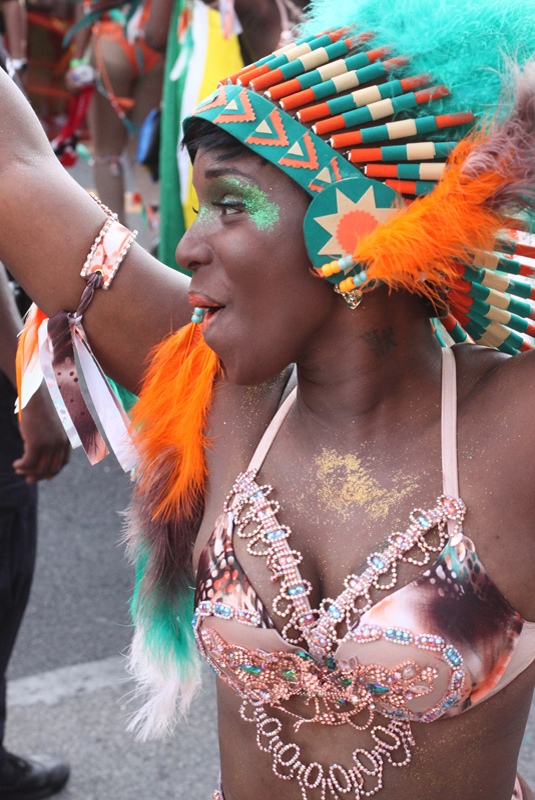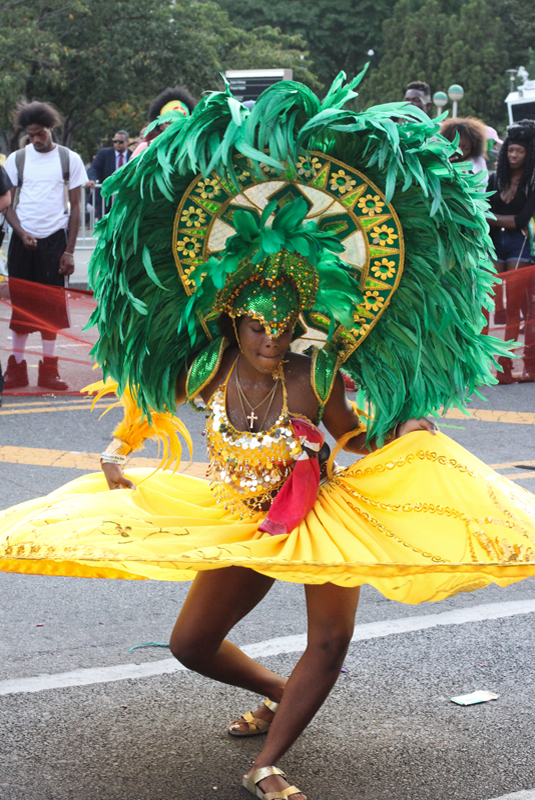 [caption id="attachment_31693" align="aligncenter" width="535"]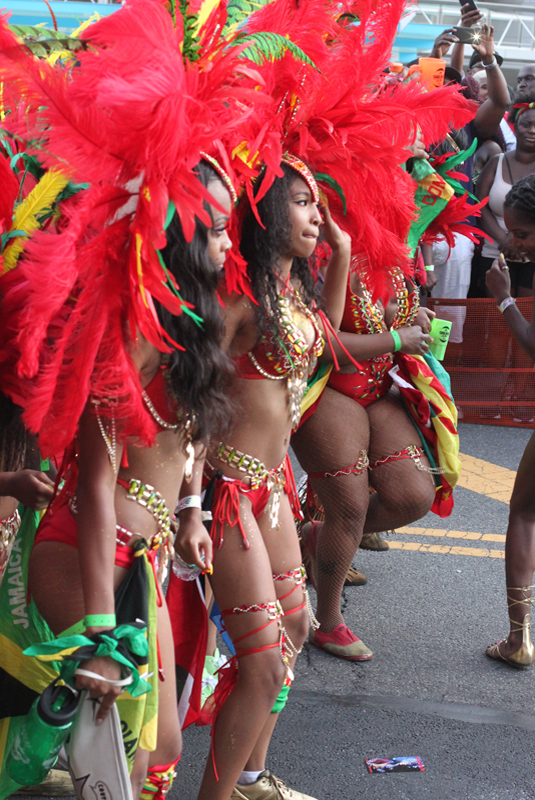 Getting ready for the judges[/caption] [caption id="attachment_31694" align="aligncenter" width="535"]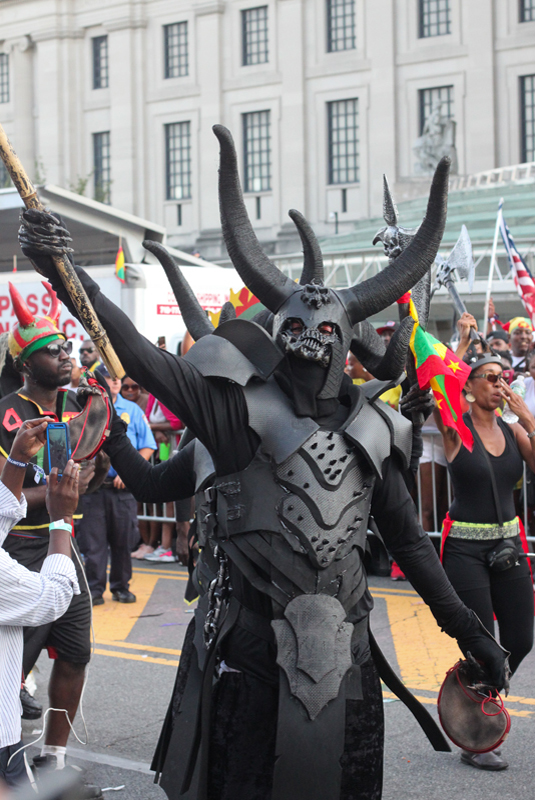 Jab jab[/caption] [caption id="attachment_31695" align="aligncenter" width="640"]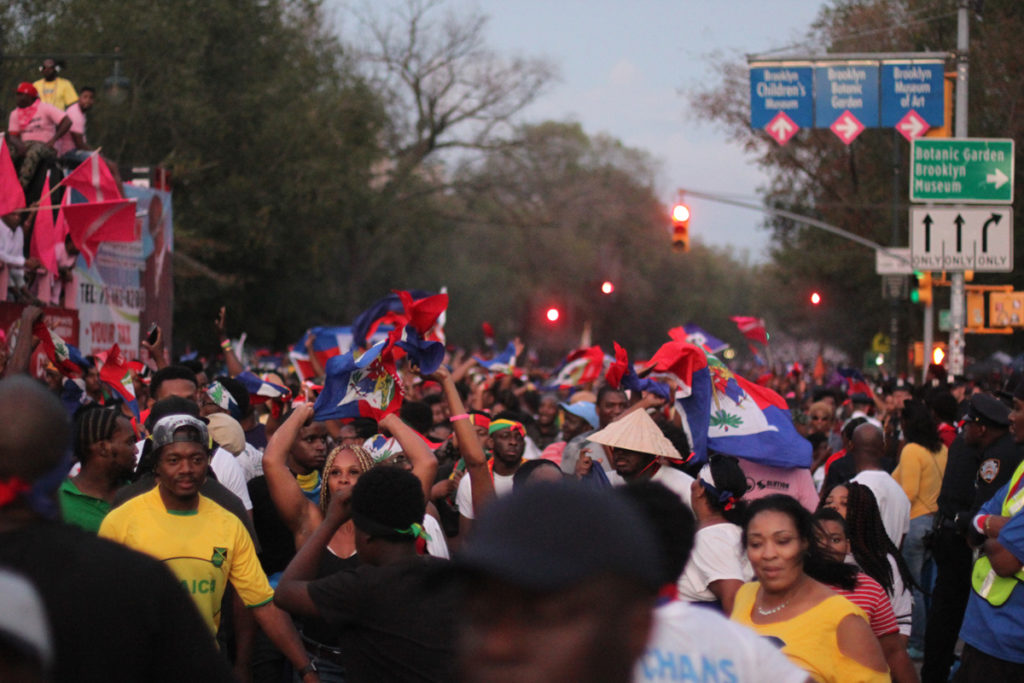 The Haitian sound system carried the revelers into the dusk, blasting thunderous, frenetic konpa beats until after dark.[/caption]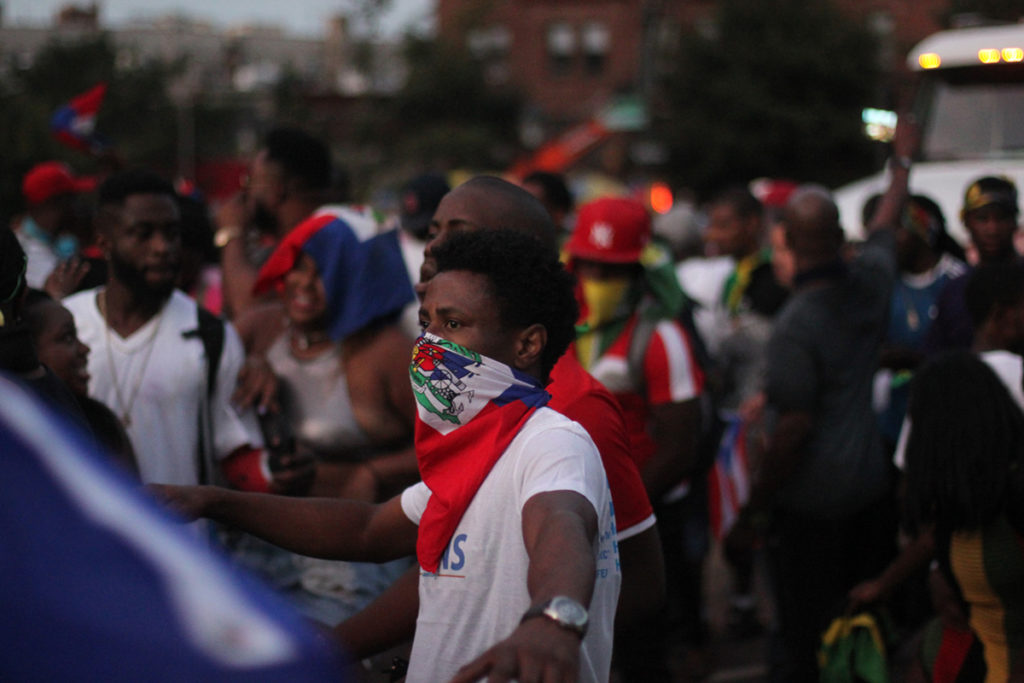 [caption id="attachment_31698" align="aligncenter" width="535"]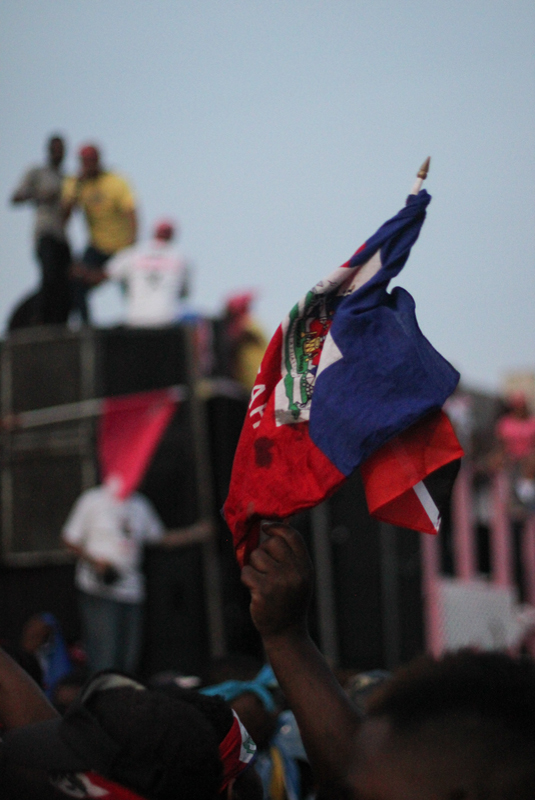 Haiti and Trinidad together. This year's Carnival theme: One Caribbean[/caption]