Photo Essay: Femi Kuti and Bombino at BRIC Celebrate Brooklyn!
A mighty pair took the BRIC Celebrate Brooklyn stage in Prospect Park last Saturday, July 23: Nigerian Afrobeat heir Femi Kuti, and Tuareg rocker Bombino, from Agadez, Niger. The two West African stars rocked a packed house, the expansive bandshell enclosure filled to the brim with movers and groovers.
[caption id="attachment_30550" align="alignnone" width="534"]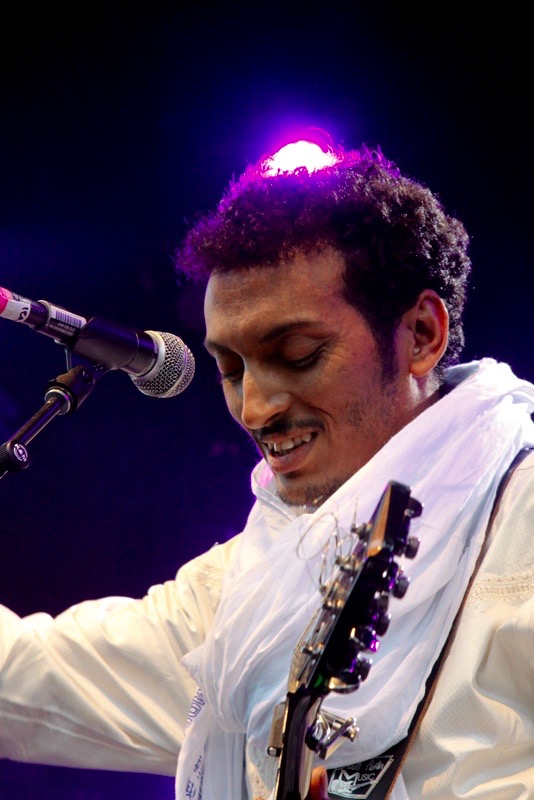 Bombino. All photos by Sebastian Bouknight.[/caption]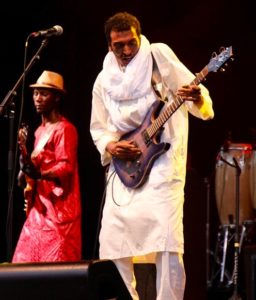 Bombino's quartet brought the hypnotic guitar riffs and punchy, tumbling rhythms of his native Agadez. Their big electric sound seems to have all the cracks filled in, a dense, shimmering wave that just keeps flowing and draws you with it. Perhaps more than other Tuareg guitar music, Bombino sounds just like what rock 'n' roll would have been had it been born in Niger rather than the U.S. It's a joy watching his tall, thin frame contort and bend like a spring in a boubou as he plays, his long wiry fingers dancing over the strings of his instrument and his head always twisted to the side as he sings out of the side of his mouth. Although sometimes it feels like his music would be better enjoyed in a smaller space, or in a cool desert at night, Bombino and his crew played beautifully.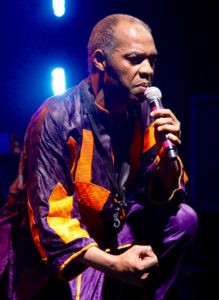 Femi Kuti is the eldest son of the late, great Afrobeat king Fela Kuti, and such was clear at this concert. Femi strode out onto stage into the walloping sound of his massive band (in great contrast to Bombino's quartet), confident and powerful, taking the mic and his role of bandleader easily. He has his father's ferocity and political fervor, singing condemnations of corrupt politicians, war, and big business. He moves like his father, dancing with uncontainable energy, directing his band, the Positive Force, with sharp, subtle movements that show how intensively and extensively the group must play together (several nights every week at the Shrine in Lagos). When Femi sings, shouts, and rocks his saxophone and keyboards with the extraordinary sounds of the Positive Force, it's more than a concert: it's a dramatic, passionate invocation of a better world through the medium of righteous funky fun. Seun Kuti, Femi's brother from another mother (but the same father), who is also a magnificent Afrobeat musician and heir to their father's band, Egypt 80, happened to also be in town for a performance the night before. This night Seun, his chest painted by rising Nigerian star Laolu Senbanjo, joined his brother on stage for a cover of Fela's "Water No Get Enemy" and a closing tune with some rather explicit sex advice.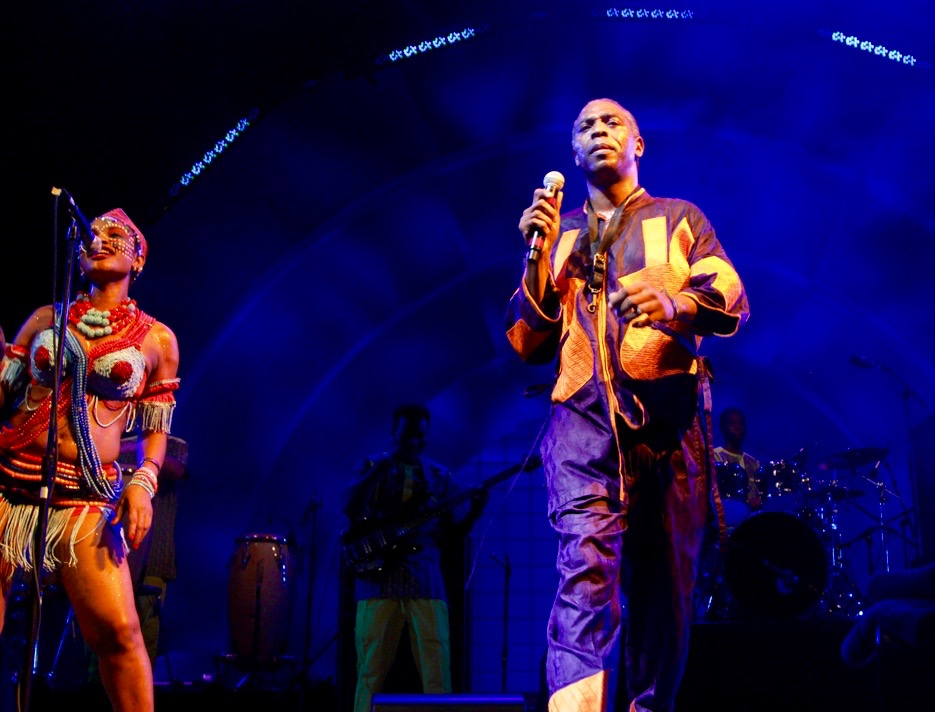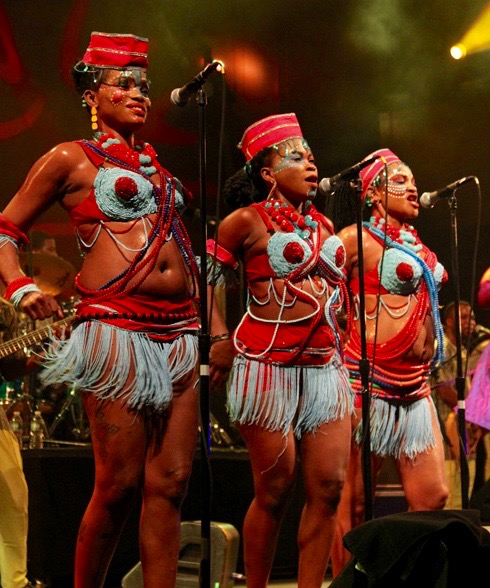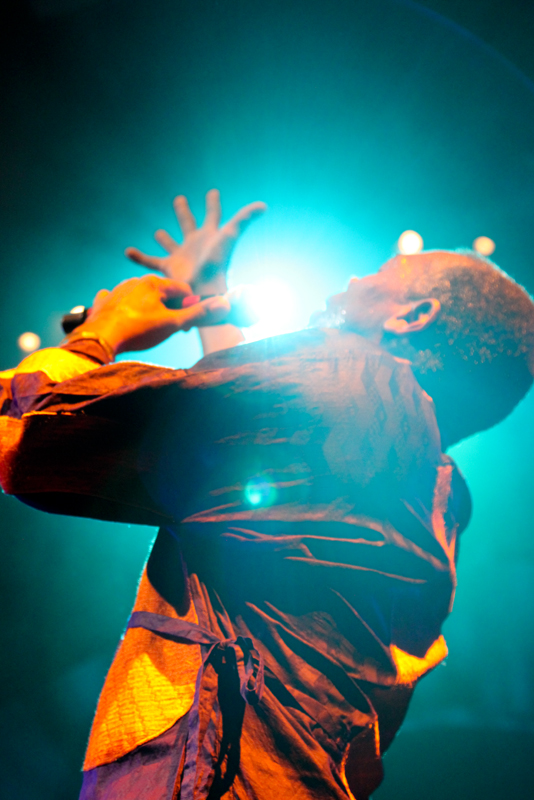 [caption id="attachment_30557" align="alignnone" width="470"]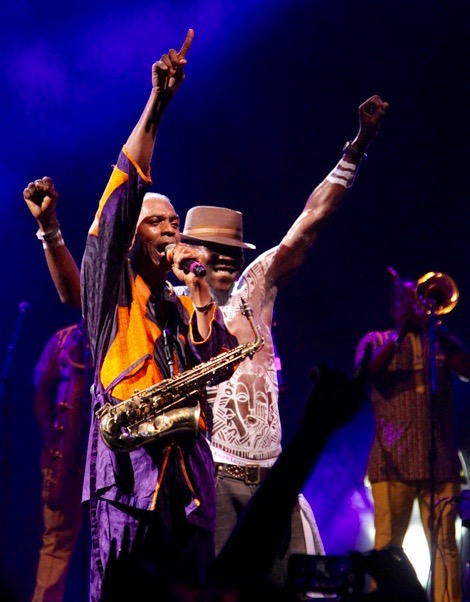 Femi with his brother Seun Kuti.[/caption]
Brooklyn will once again be blessed with Femi's tunes tonight, July 27, at the Brooklyn Bowl at 8 p.m. Don't miss it!