Photo Essay: Los Wembler's de Iquitos and Combo Chimbita in Brooklyn
Cumbia has found its way from its birthplace in Colombia across mountain ranges, oceans and rainforests via vinyl and radio waves, taking root wherever it lands to blossom into something new and beautiful. On the coasts of Peru, cumbia mixed with highland huayno and American surf rock to birth a psychedelic cumbia known as chicha. Take a riverboat for days into the Amazon and you'll get to Iquitos, Peru, where chicha has taken a unique form since the '60s. It's known as el sonido Amazonico and among its pioneers are Los Wembler's de Iquitos, a family band who've been playing for 49 years straight. The Sanchez brothers who are Los Wembler's recently came to New York City on Oct. 16 for the second time, following a U.S. debut in 2015. Both shows took place at the spacious Pioneer Works in Brooklyn to adoring crowds. At this 2017 performance, one of our local favorites, Combo Chimbita, opened for Los Wembler's with their unstoppable, tropical futurist take on Colombian cumbia. All photos by Sebastian Bouknight.
Singer Carolina Oliveros leads Chimbita through their humid forest of sound with her volatile voice. She sings with incredible power, jumping from high, witchy wails to thick, aggressive punches and sonorous melodies.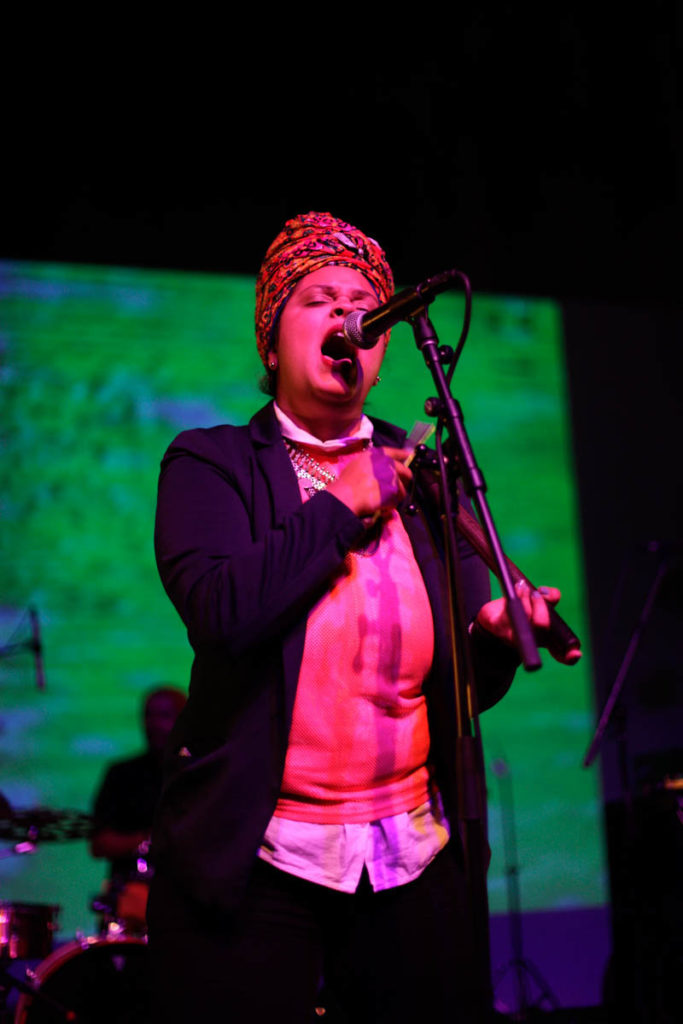 Carolina Oliveros at the mic with Combo Chimbita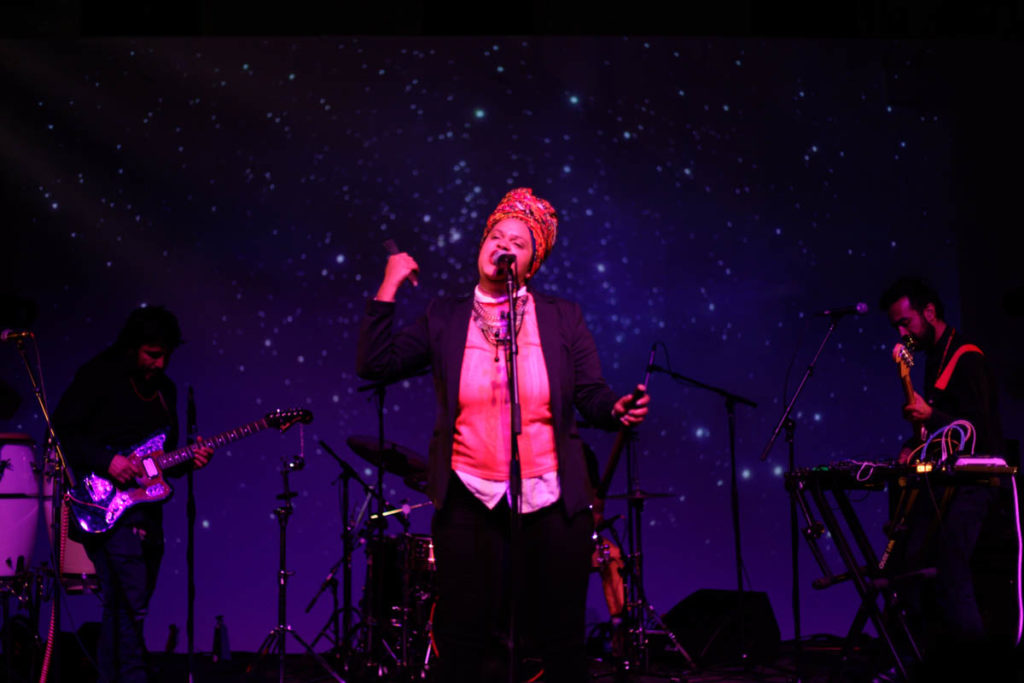 Oliveros in space
The band is supremely tight–boosted by a demanding concert schedule in recent months–hitting the transitions from spacey psychedelia to heavy cumbia steps with precision. On keyboards is bassist and keyboardist Prince of Queens, on guitar Niño Lento and on drums Dilemastronauta, all playing their parts with power. Niño Lento's crisp, cyclical guitar vamps are particularly hypnotic. If you get a chance to see this crew live (and there are many in NYC), don't miss it.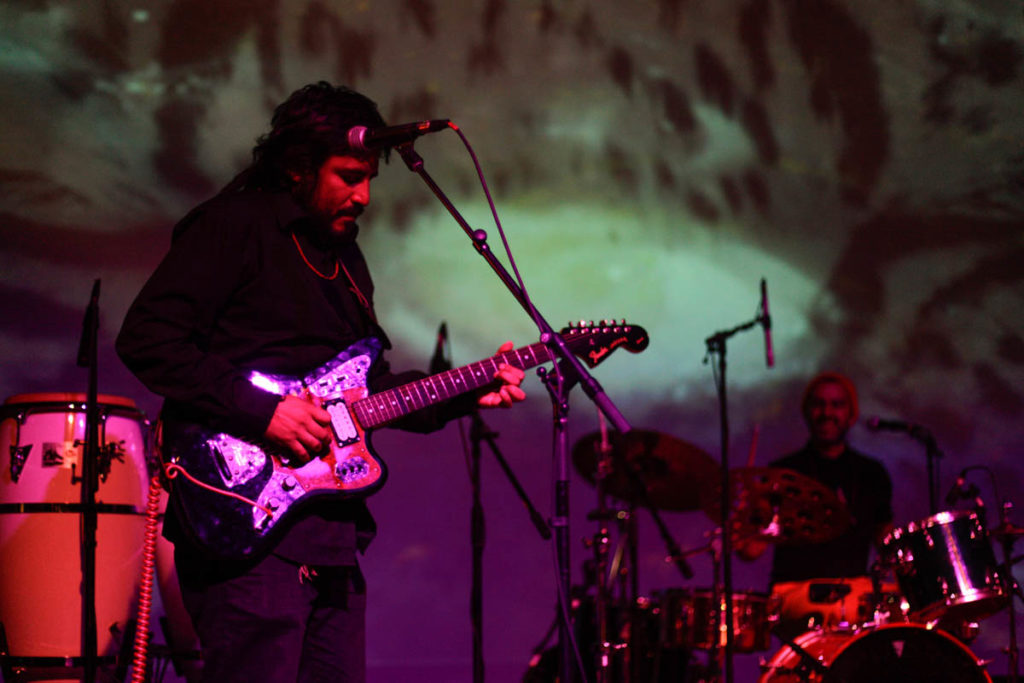 Niño Lento on guitar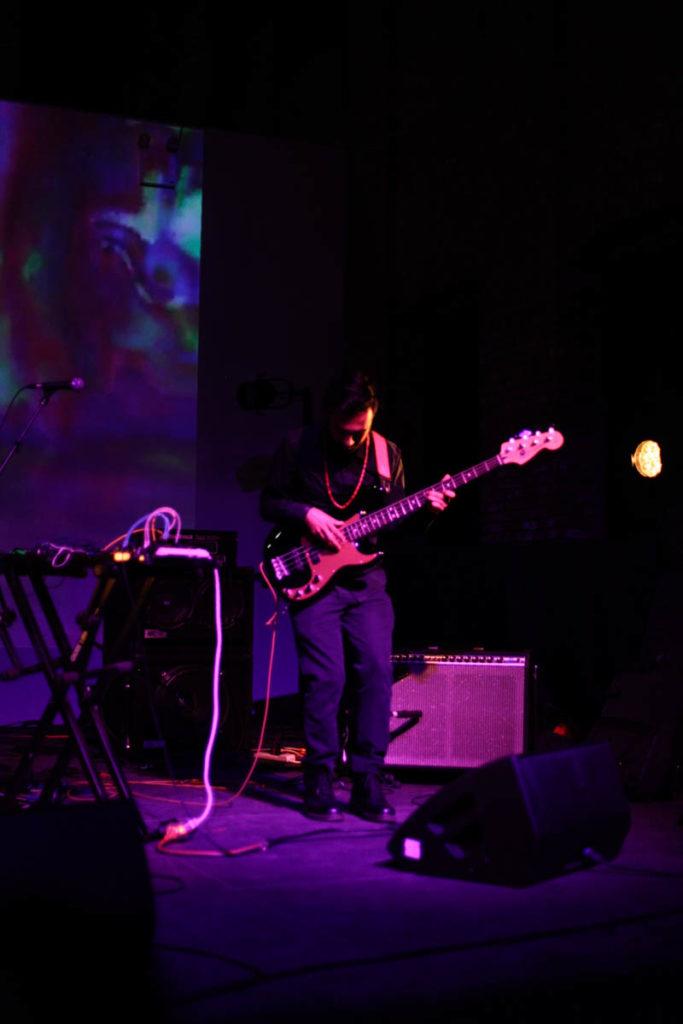 Prince of Queens on bass
Chimbita's tropical futurism takes form as melty, ponderous cumbia psychedelia and thunderous, screeching jams that verge on metal or heavy punk rock. To accompany these sounds, they were backed with trippy, kaleidoscopic projections that took them from the Yucatán to outer space.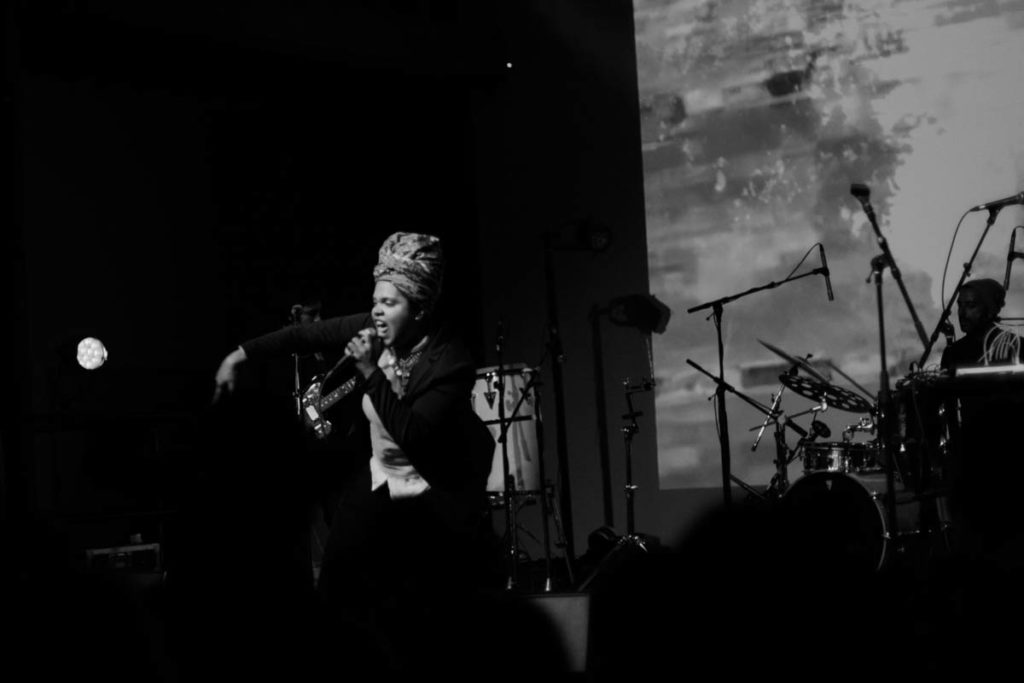 Carolina Oliveros going hard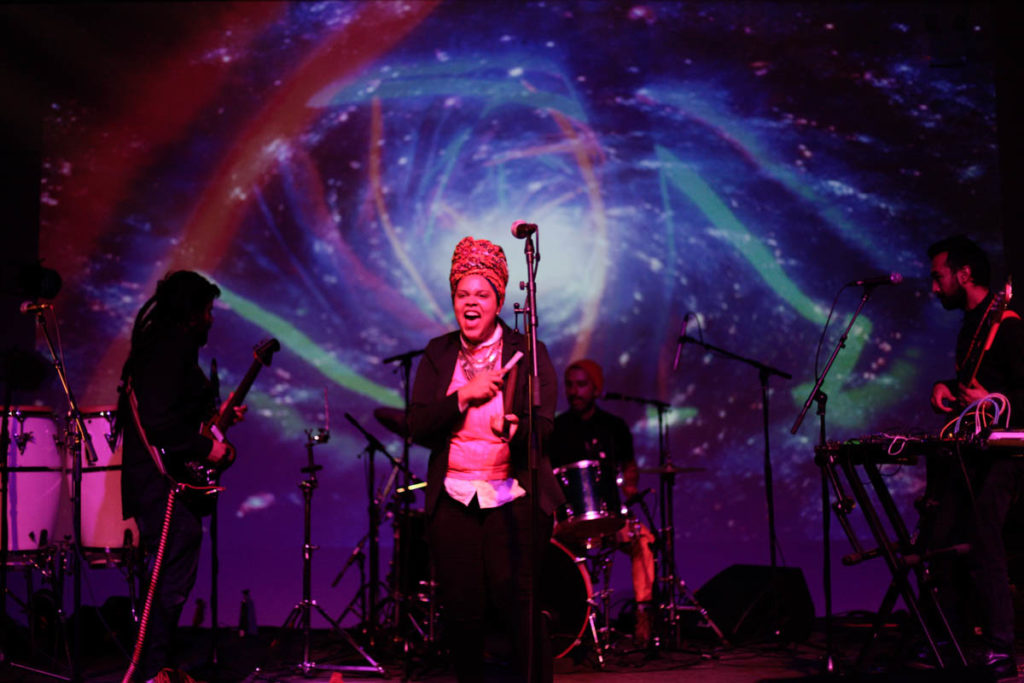 Combo Chimbita in the universe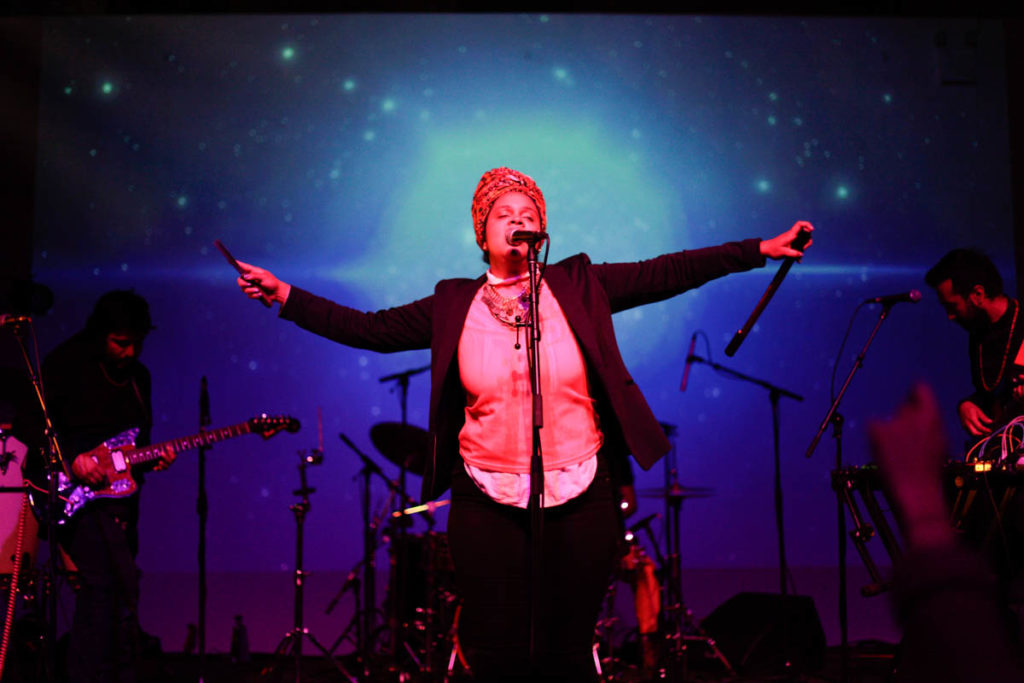 Chimbita at a pyramid
After Combo Chimbita, Los Wembler's de Iquitos took the stage. This band has unbeatably good vibes and indefatigable energy, even after nearly 50 years in the game–their love for the music has not faded one bit.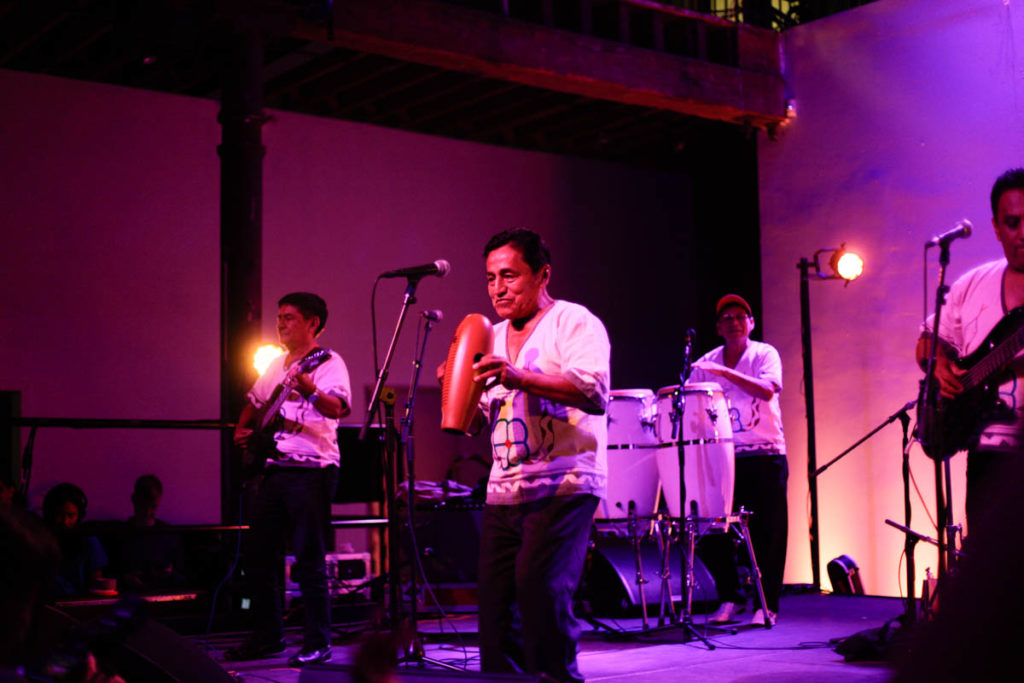 Lead singer Ronald Jair Sanchez Casanova helms Los Wembler's de Iquitos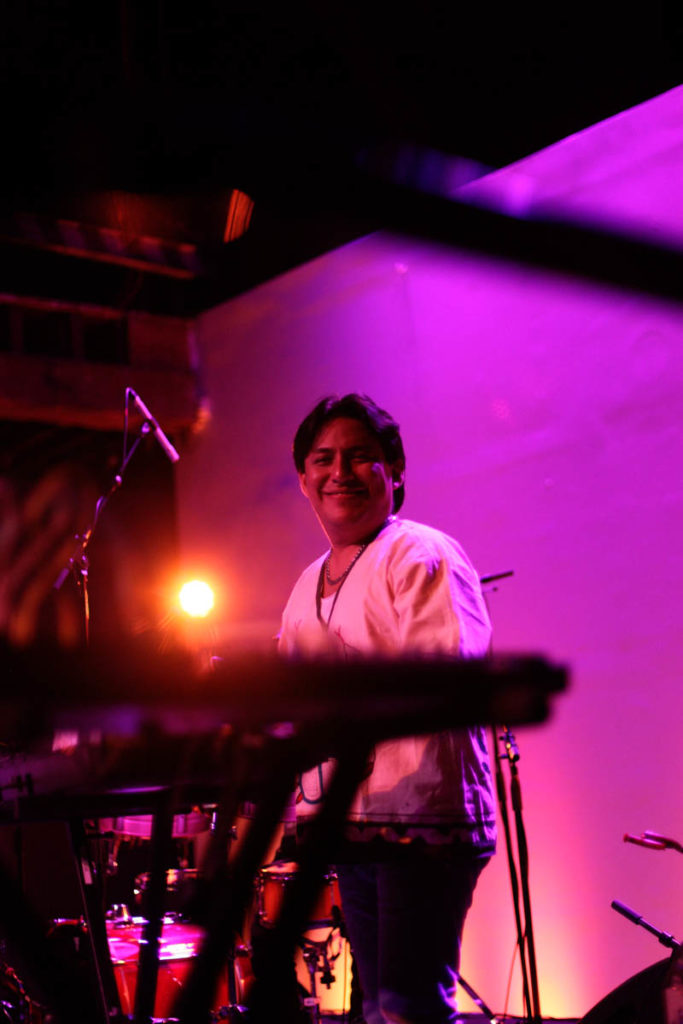 Keyboard player with Los Wembler's
The brothers and cousins churned out a seemingly unending flow of chicha for several hours, creating a scene that felt more like a wedding or party at a bar than a concert. The first half of the set was largely made of distinct songs with a clear start and finish, including old-school hits like "Danza de Petrolero" and "Cariñito." The second half melted into a undying medley of every song they have, including repeats of songs from the first half in a wonderfully genuine way. The crowd, though dancing hard throughout, began to spread out through the large space and dance freely instead of packing tight close to the stage, a shift that felt just right.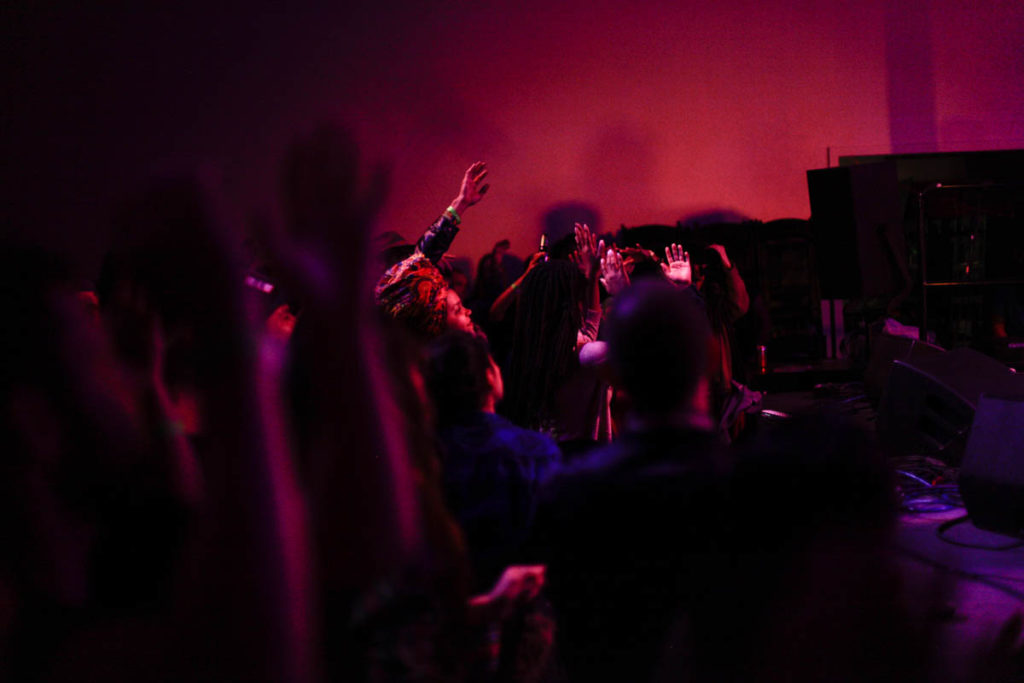 The audience loving Los Wembler's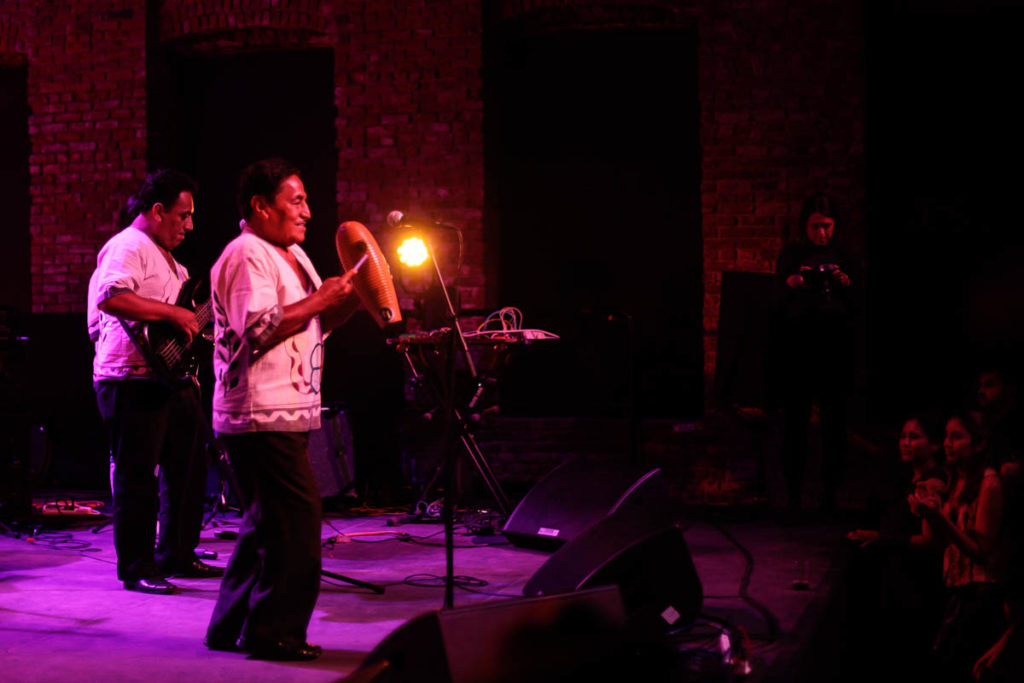 Los Wembler's
Their sound is unmistakable, driven by guïro, simple, two-stepping bass lines, and a combination of spacious rhythm guitar and twangy, psychedelic guitar riffs. Elmer Alberto Sánchez Casanova, who leads on guitar, nonchalantly shreds in the corner as his ebullient brother Ronald Jair Sanchez Casanova beams and sings, shouting, "Arriba Peru!"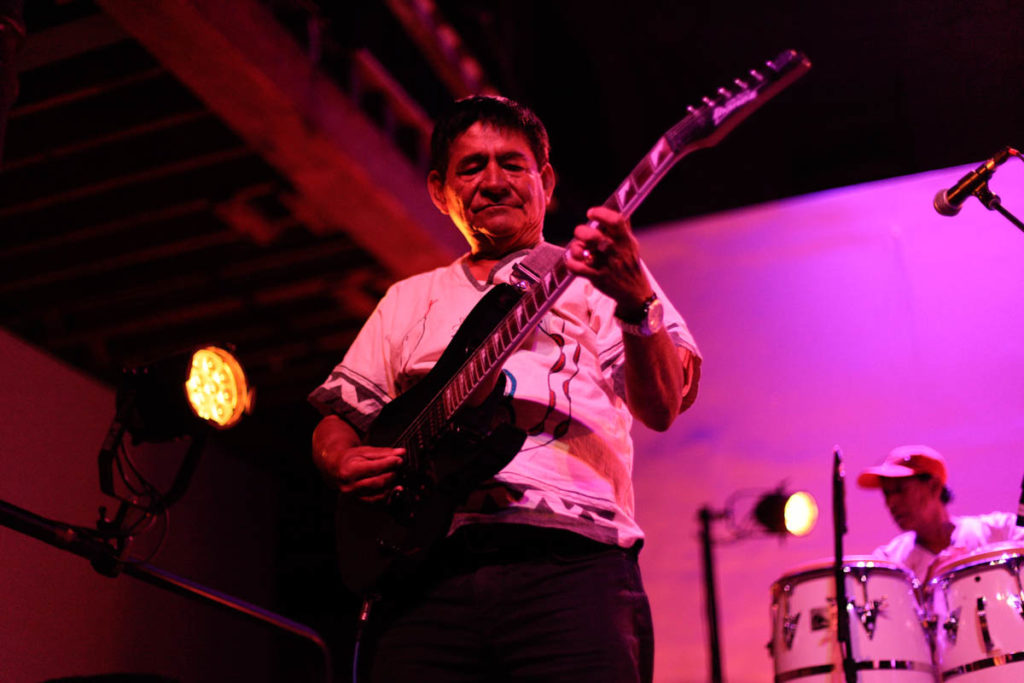 Guitarist Elmer Alberto Sanchez Casanova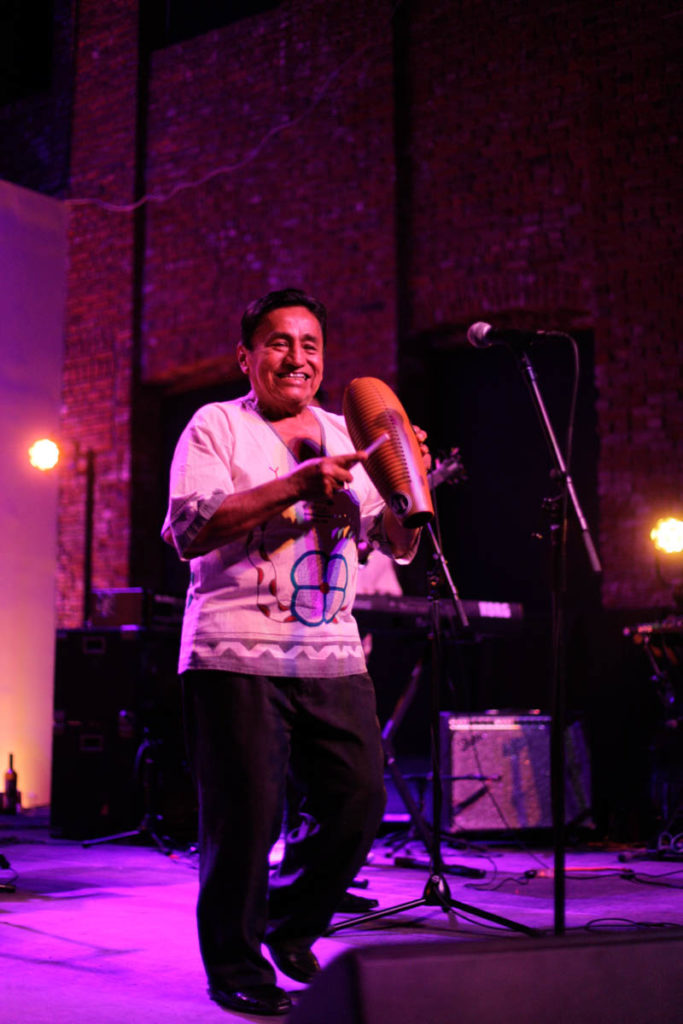 Ronald Jair Sanchez Casanova
While there were some lulls in the vibrancy of the music, all but a few of the songs were brilliant and joyful and supremely danceable. Keep your ears and eyes out for more Los Wembler's shows to come!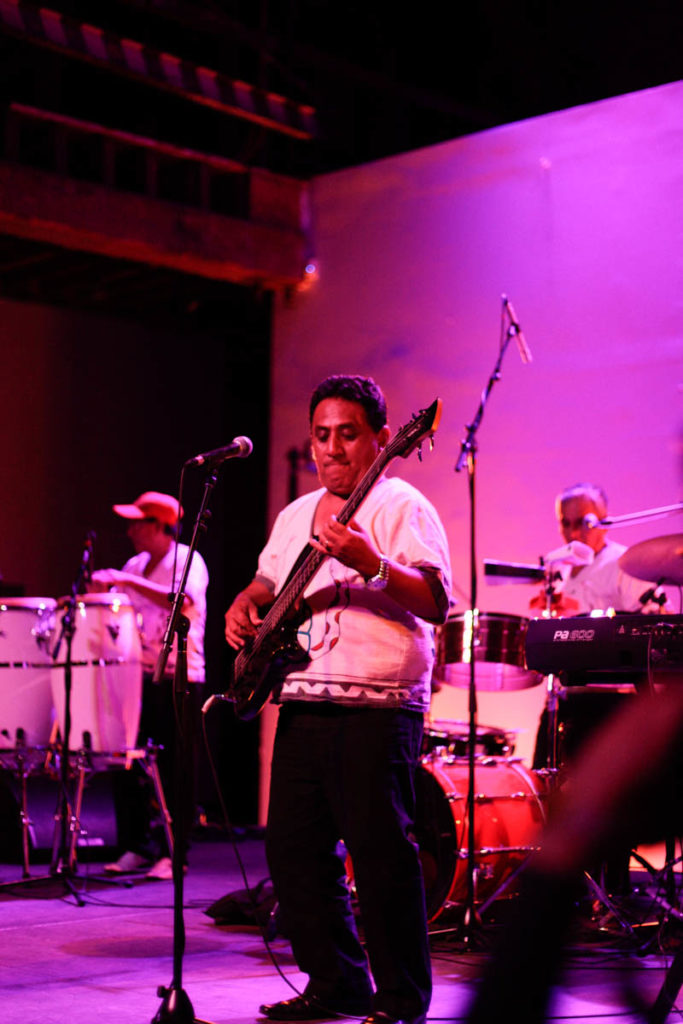 Bassist with Los Wembler's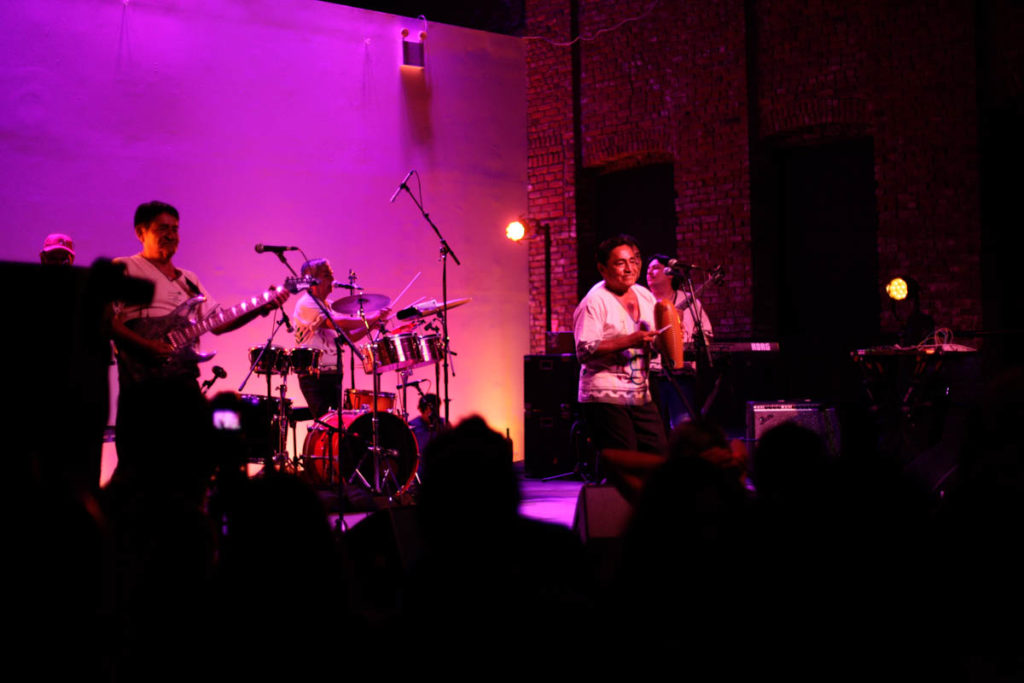 Los Wembler's de Iquitos