Photo Essay: Sauti Sol, Jojo Abot and Vanessa Mdee in Concert
East and West Africa met at the Highline Ballroom on Oct. 30 for a vibrant set from singers Vanessa Mdee and Jojo Abot--from Tanzania and Ghana, respectively--and Kenyan superstars Sauti Sol. The house was overflowing with ecstatic fans and positive energy that couldn't be dampened by the rain outside. Some of the crew from Afropop went to check out the lineup--Sebastian Bouknight brought back some photos to share.
Vanessa Mdee opened the night with her brightly colored Swahili pop tunes--sunny melodies and buoyant vocals over highly danceable Afrobeats instrumentals.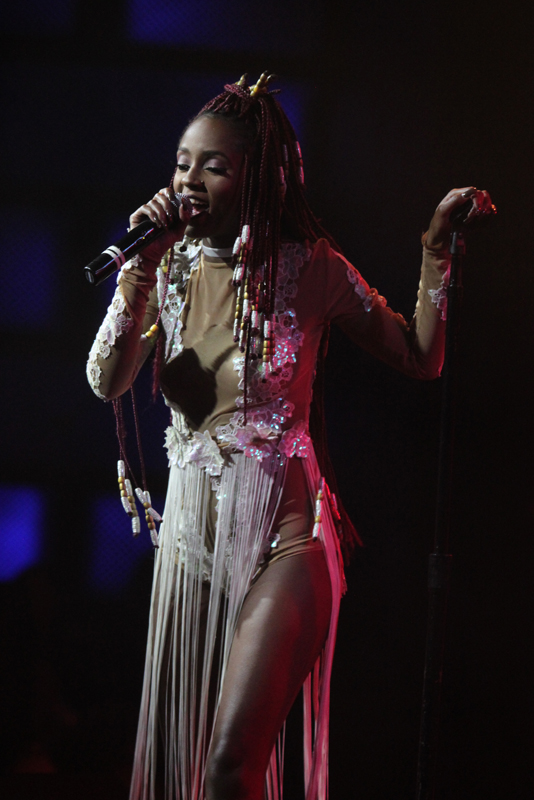 Vanessa Mdee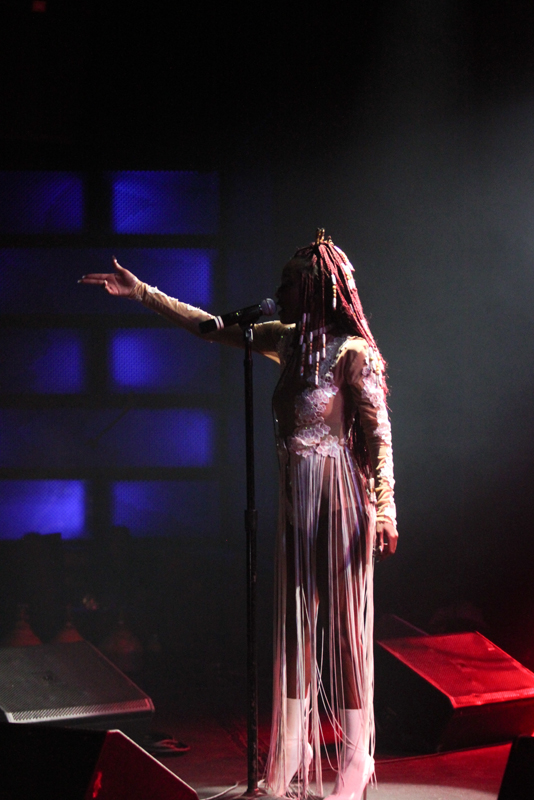 Vanessa Mdee
She turned up the regional pride for the largely East African audience, calling out to Uganda, Rwanda, Kenya and Tanzania, and getting much love in return.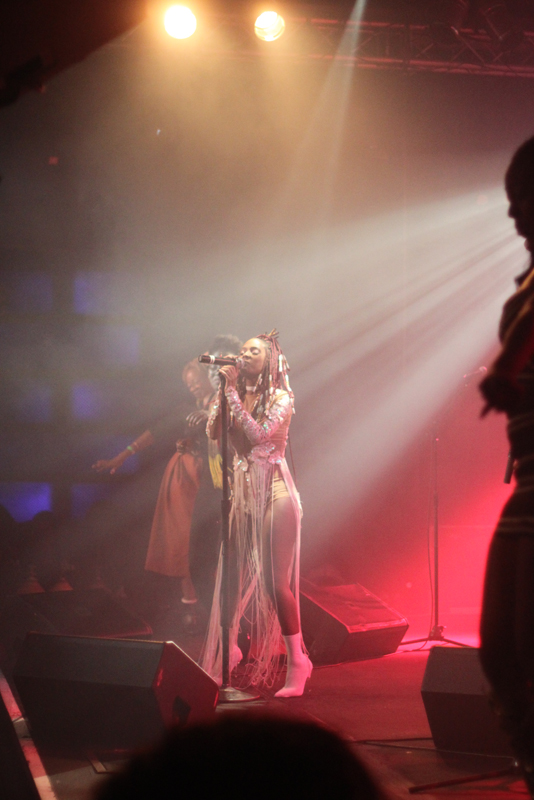 Mdee started a trend for the night, inviting ladies in the house to join her onstage and show off their moves for the crowd.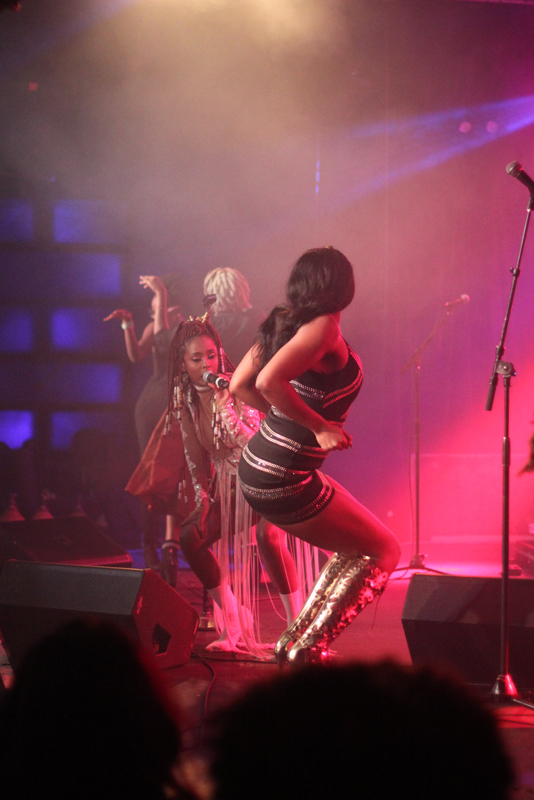 Next on the mic was Jojo Abot, the Ghanaian singer/designer/artist whose music defies boundaries and labels.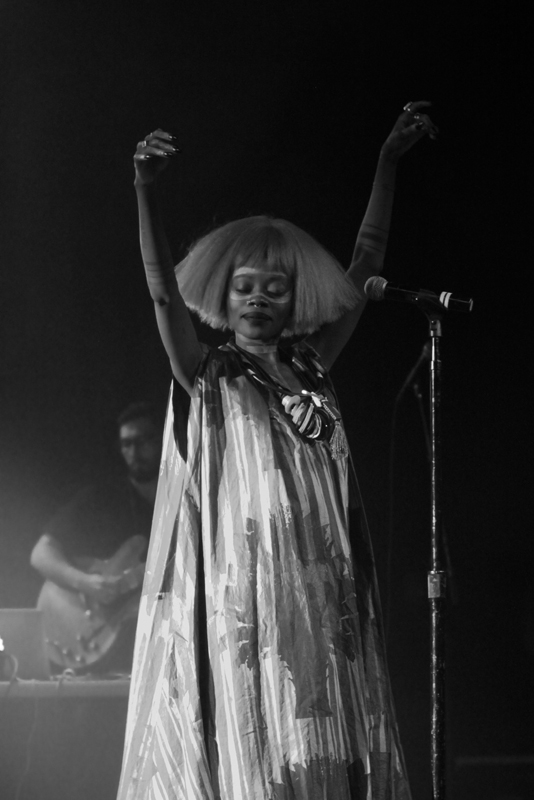 Jojo Abot
She experiments somewhere in between jazz, neo-soul, house, reggae, gospel and dancehall, crafting her own unique, innovative sound. Her voice is what immediately captivates, with sharpened edges and an intensity akin to Björk, the soulful, intimate depth of Erykah Badu and the ease of Sister Nancy.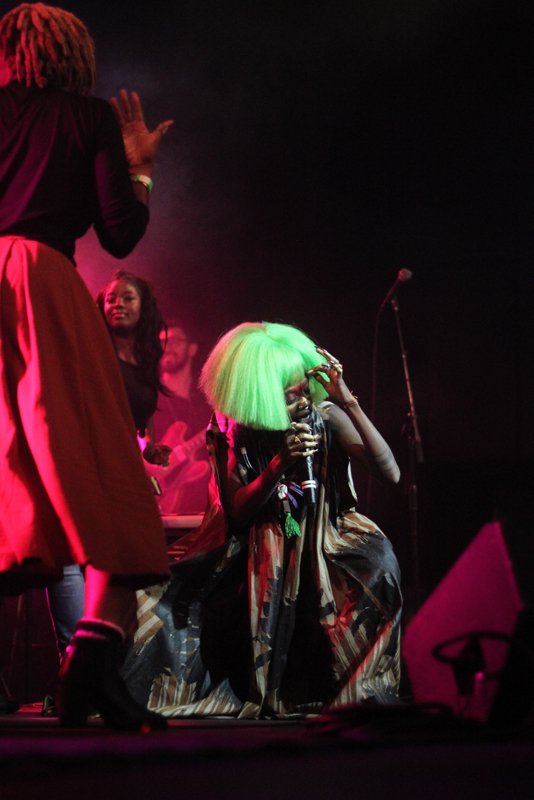 Jojo Abot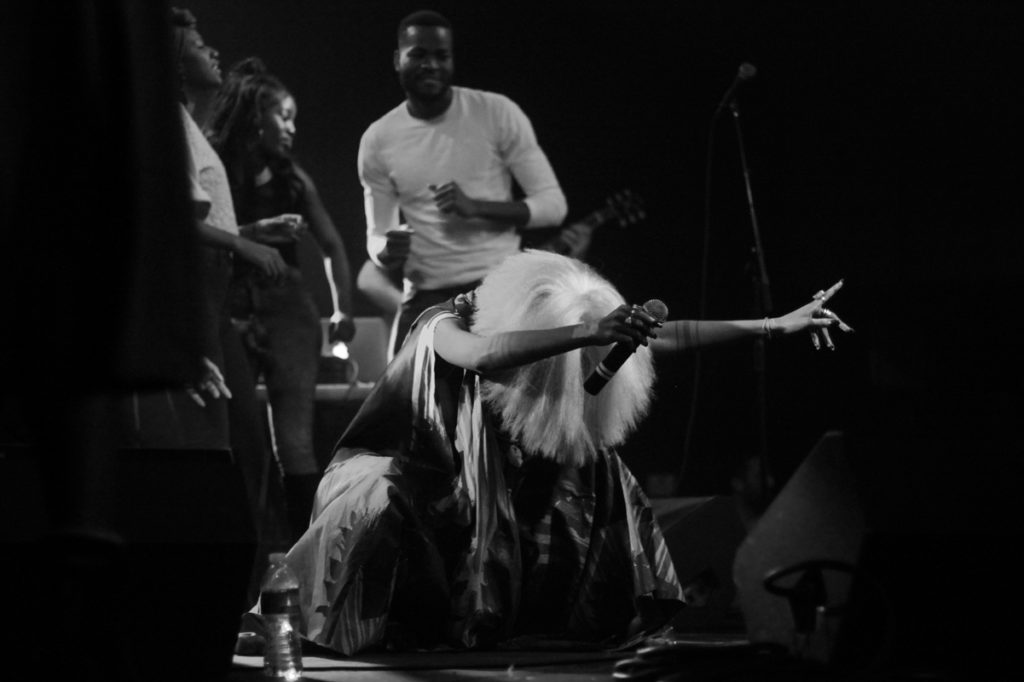 Her set was sprawling and dynamic, eerie with smoke, lit with purples and pinks and moving from free-form, unpredictable vocal explorations into pulsing get-low grooves. As always, her physical presentation was itself a eloquent expression of her art, with a big wig and voluminous, patterned dress adding life to her movements. She, too, brought the crowd up to the stage--many of the same impassioned dancers.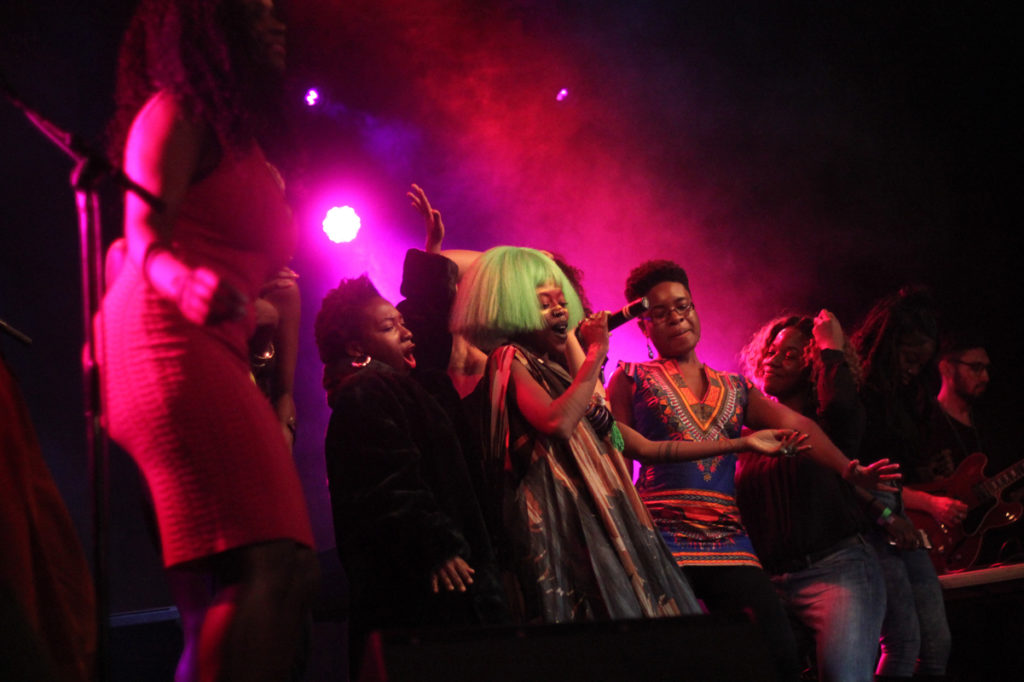 The crowd and Abot
At the top of the bill, of course, were the Kenyan megastars, Sauti Sol, who gave the crowd the magic they wanted.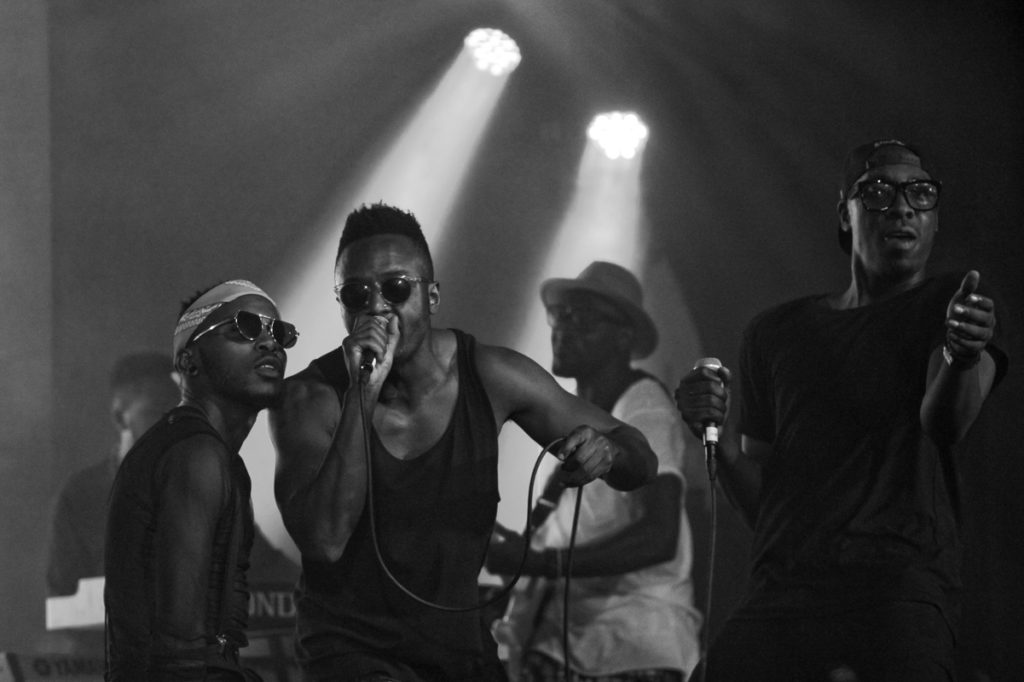 Sauti Sol: Willis Chimano, Savara Mudigi, Polycarp Otieno and Bien-Aimé Baraza
The quartet brought their big voices, big hearts, and excellent showmanship to the room, performing as well together as any band with four frontmen can. With Polycarp Otieno on guitar and Bien-Aimé Baraza, Willis Chimano and Savara Mudigi on vocals, the group played off of each others' qualities, trading the spotlight for solos and joining voices for their lush, soaring harmonies.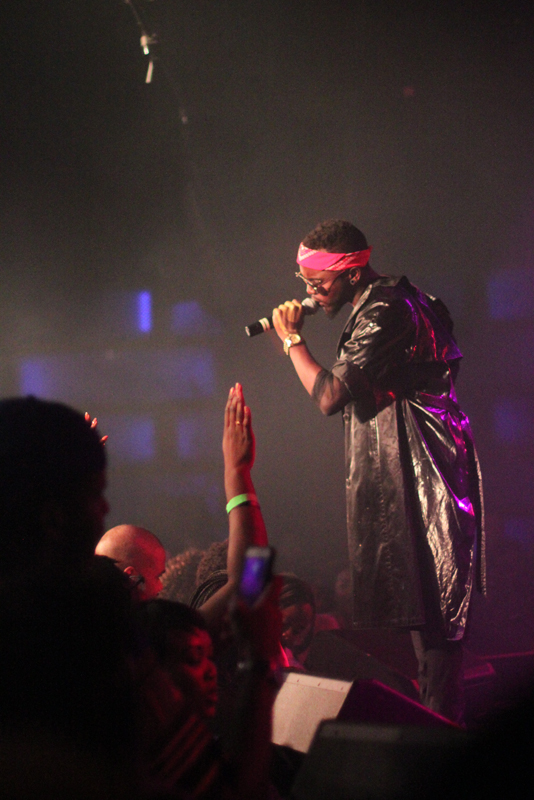 Willis Chimano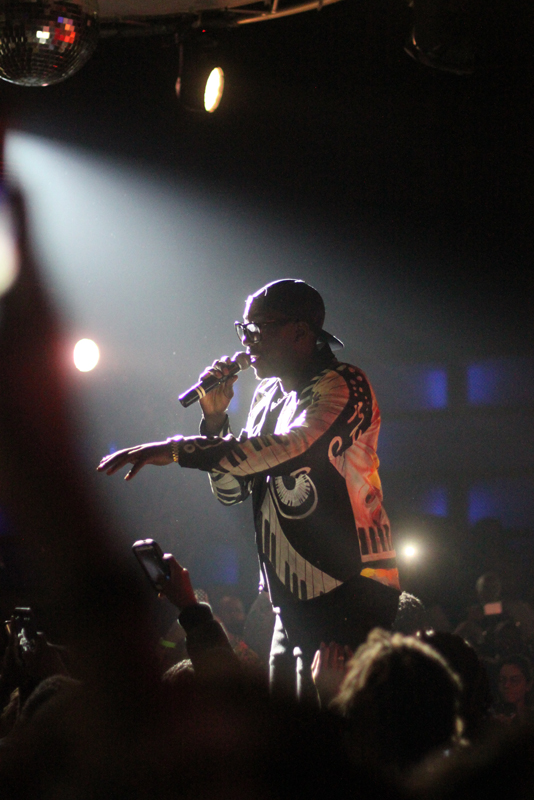 Bien-Aimé Baraza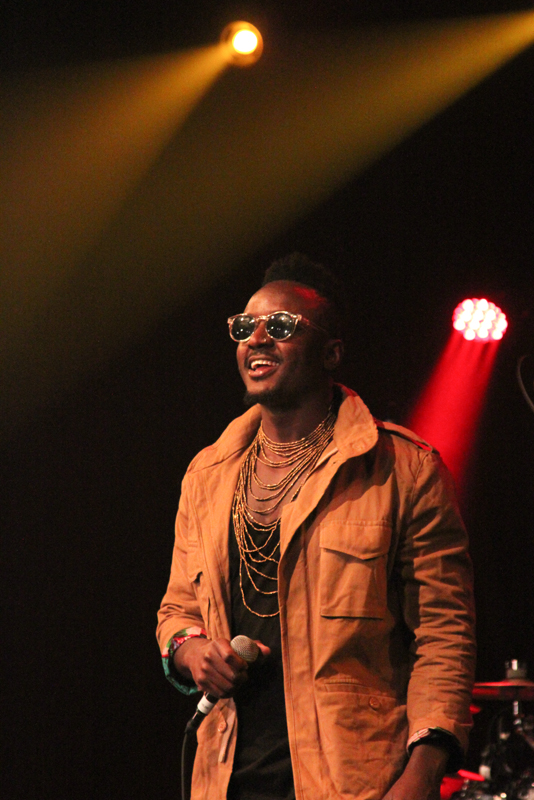 Savara Mudigi
They are pop stars through and through, giving much love to their many adoring fans and showering them with their hits: the passionate, moving "Kuliko Jana," the sensual jam "Nishike," and the dancefloor mover "Sura Yako."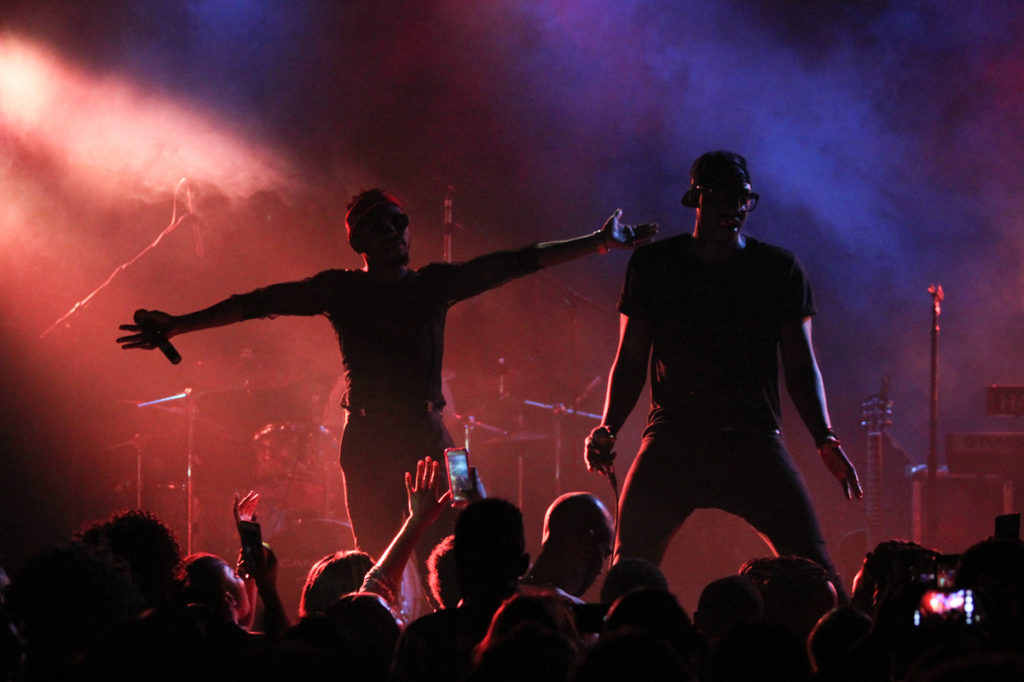 Chimano and Baraza sing "Nishike"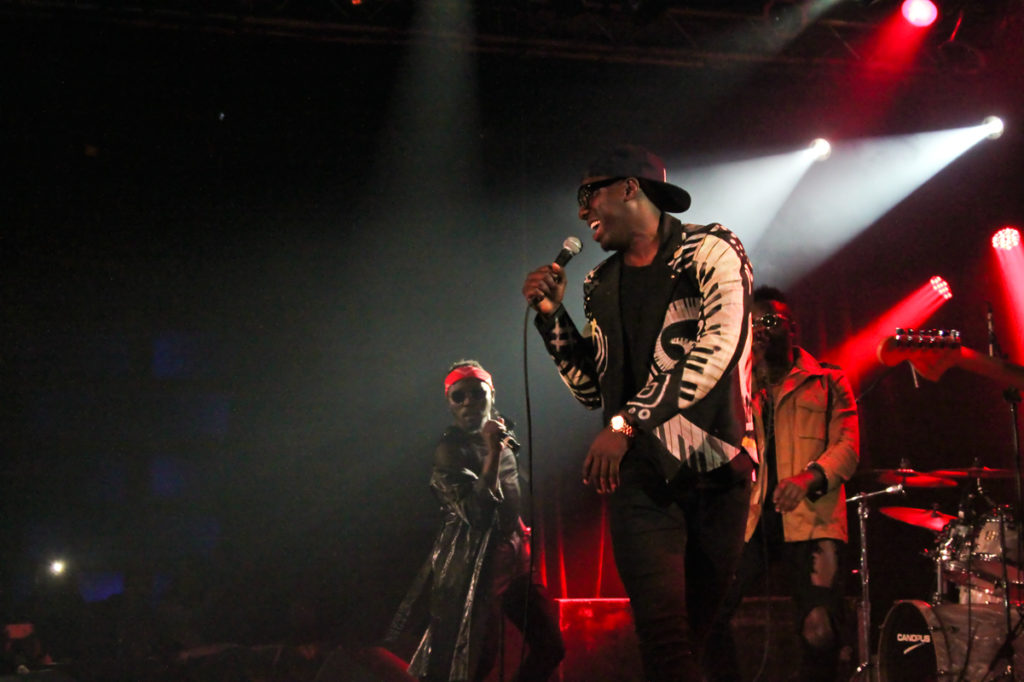 Of course, they also welcomed a grooving contingent of the packed house up to the stage to break it down for an even hotter reprise of "Sura Yako." This group is not one to miss--check out the rest of their Live and Die in Afrika tour schedule for several more dates in the U.S.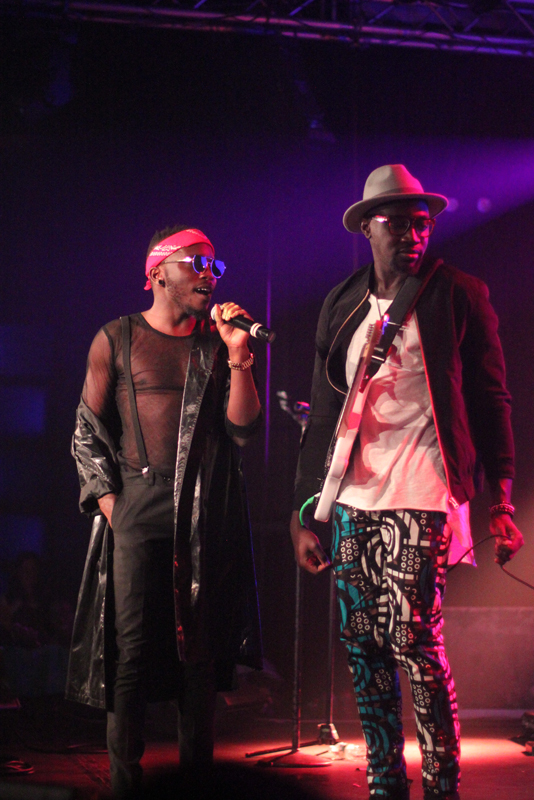 Willis Chimano and Polycarp Otieno
We sat down with Sauti Sol a day before the show for a conversation about music and life. Keep your eyes out on Afropop Worldwide for a video of that interview and selections of their performance from this concert in our forthcoming "Afropop Live" program.