Photo Essay: Seun Kuti and Egypt 80 at SOB's
All photos by Sebastian Bouknight. For a full gallery of all the photos from the night, scroll to the bottom.
Seun Kuti has a tattoo stretching across his back in Gothic lettering: "FELA LIVES." When you see him perform, you know well that this is true–Fela lives on, not in body, but in a spirit that's carried strongly by his youngest son. Seun is just about the same age that Fela was when he was developing Afrobeat into the internationally loved, eternally funky musical expression of dissidence that it is now. Today, almost 20 years after Fela's death when Seun was 14, he is staying true to his father's creation while constantly innovating, writing new music and collaborating with artists from other musical worlds. [caption id="attachment_33303" align="aligncenter" width="534"]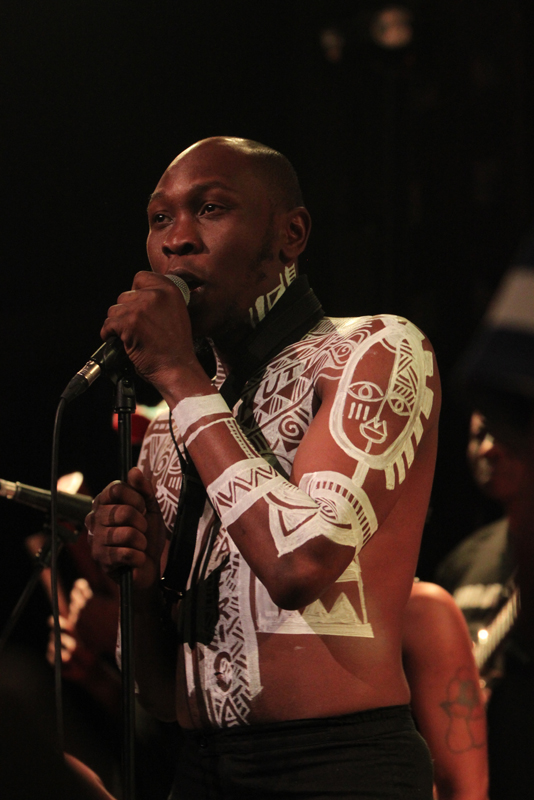 Seun Kuti[/caption]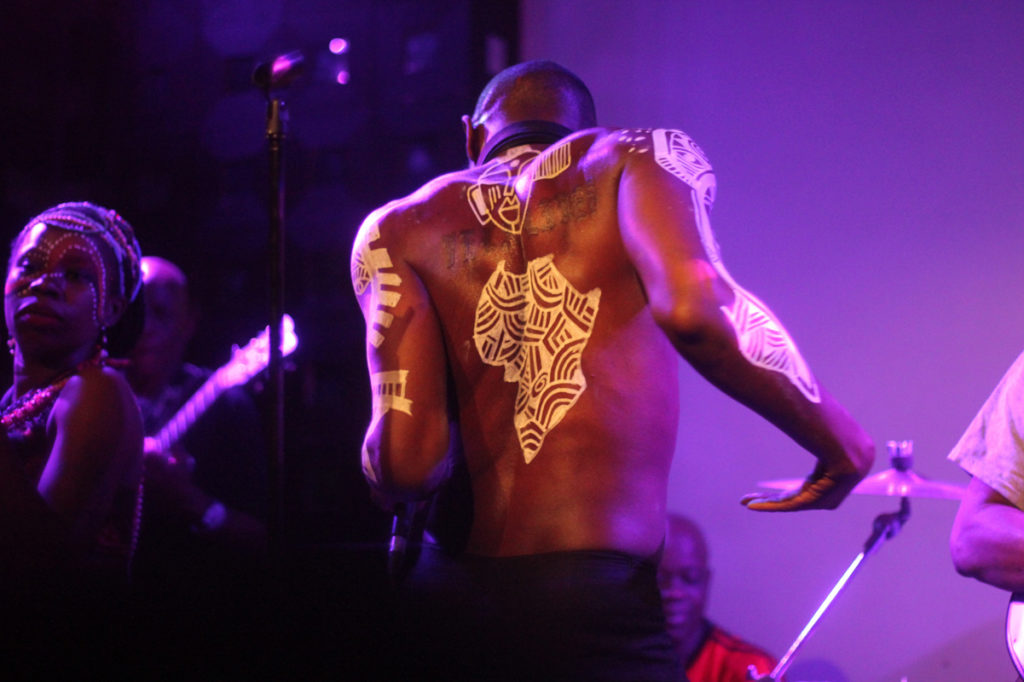 [caption id="attachment_33317" align="aligncenter" width="640"]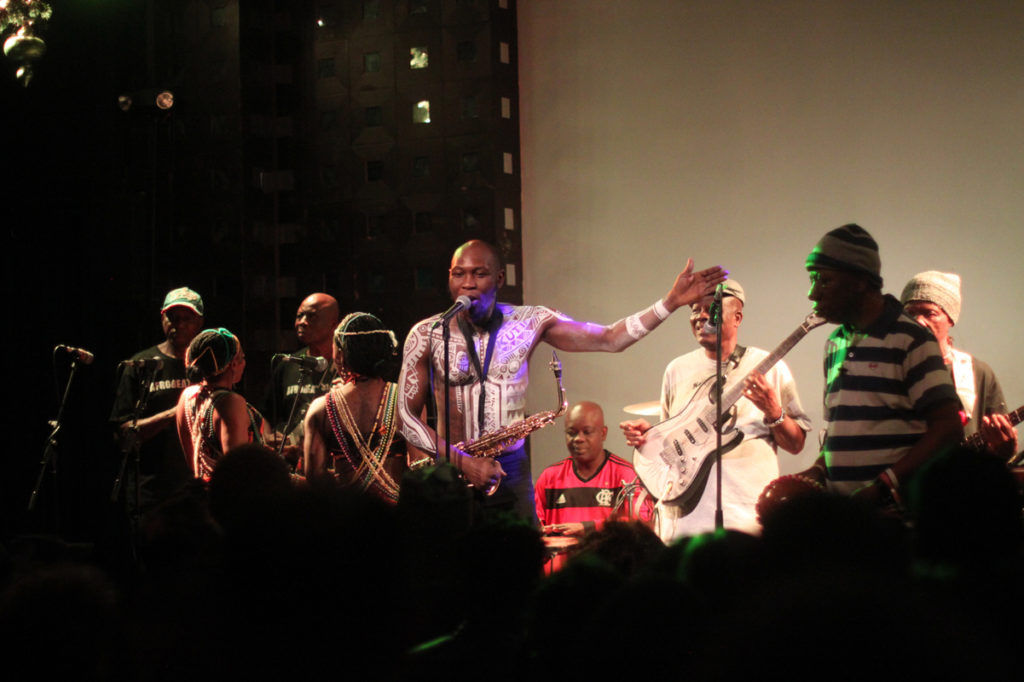 Egypt 80[/caption] Leading his father's band, Egypt 80, Seun brought the Kuti family legacy to New York City's SOB's nightclub on Dec. 17. Although the show started almost an hour later than expected, the crowd's enthusiasm and spirit did not wane, as the band spooled out a constant stream of funk until midnight. Seun, adorned with
Laolu Senbanjo
's Sacred Art of the Ori, commanded the stage with his voice, his saxophone and his contorting dancing.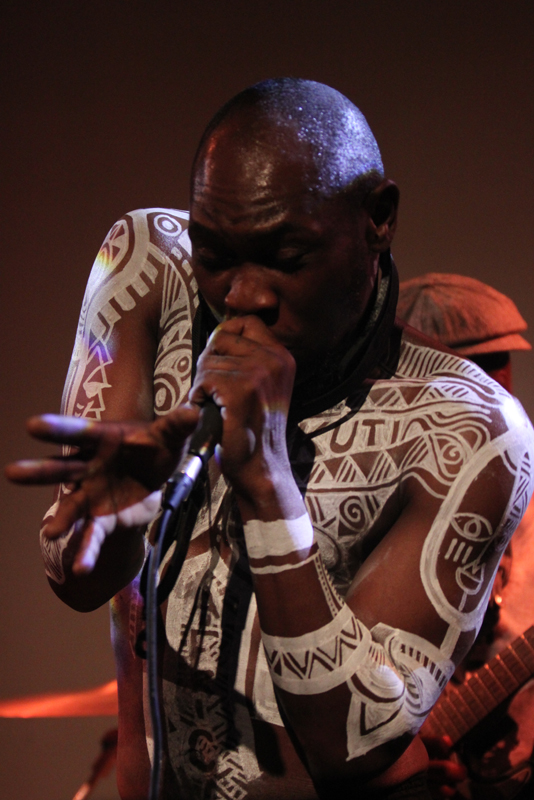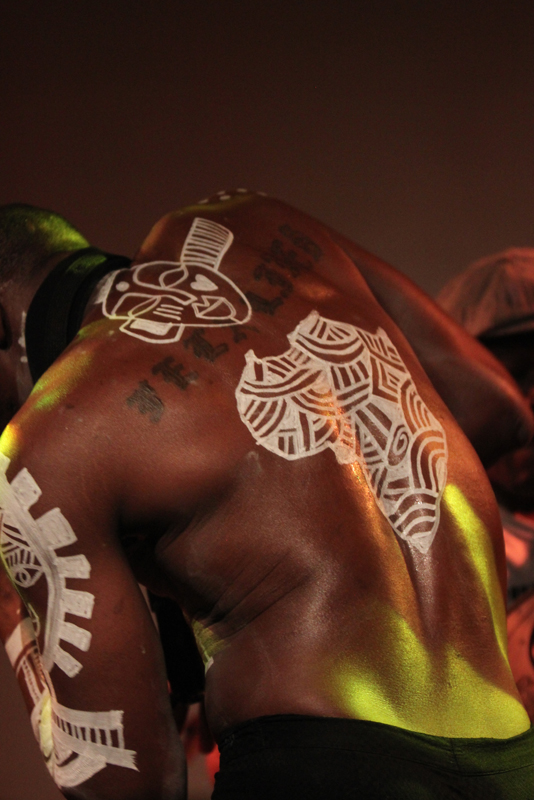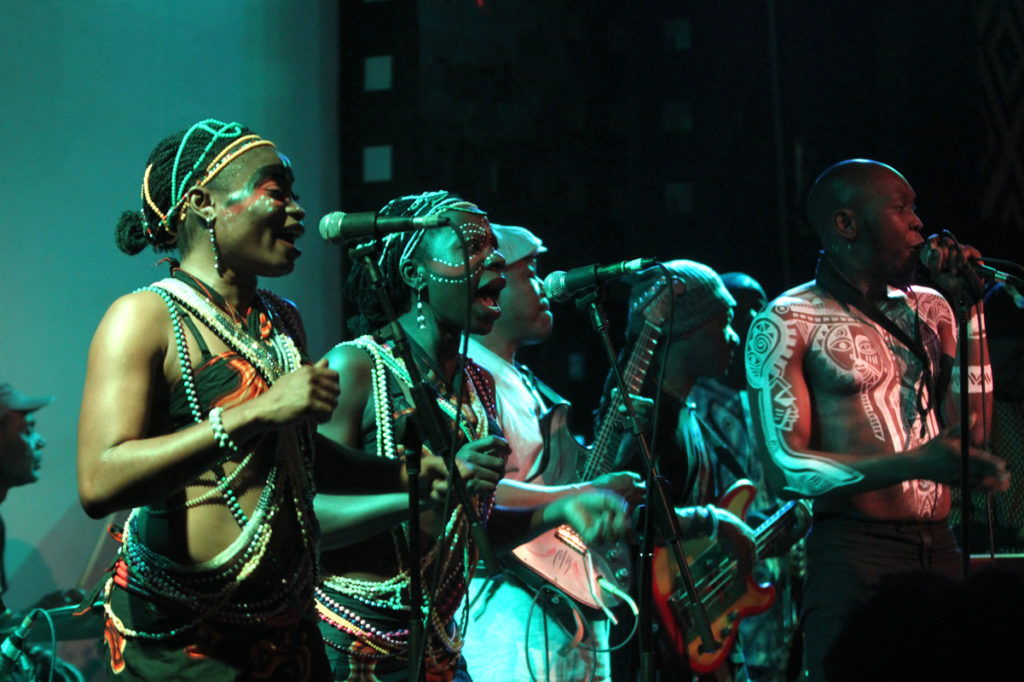 Most of the members of Egypt 80 are originals from Fela's group, veterans of the Afrobeat world, including Baba Ani on vocals and keyboard, Ajayi Raimi Adebiyi on drums and Kunle Justice laying down the bass. The music flows from the group as fluent as speech and Seun's political lyrics and extended diatribes seem like an innate ability. Over the course of the show he pontificated about many things: Trump, the "free press," Syria, marijuana and hollow consumerism. Like Fela, he's got a knack for condensing global fears and frustrations into pithy commentary with ample use of acronyms, such as C.P.C.D.-- "Corporate Public Control Department"--Seun's new name for government. For the last song of the night, Seun brought out Kevin Mambo, who was one of several people cast to play the role of his father in
Fela!
on Broadway. [caption id="attachment_33302" align="aligncenter" width="534"]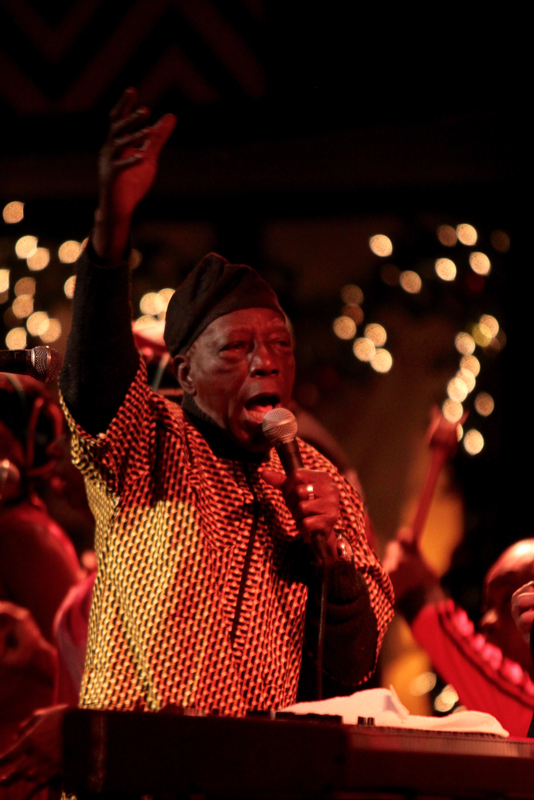 Baba Ani[/caption] [caption id="attachment_33300" align="aligncenter" width="534"]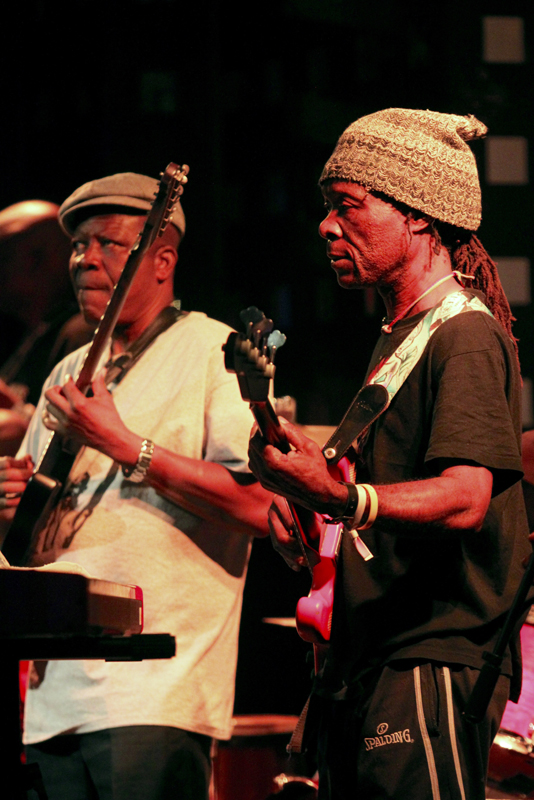 David Obanyedo and Kunle Justice of Egypt 80[/caption] [caption id="attachment_33316" align="aligncenter" width="534"]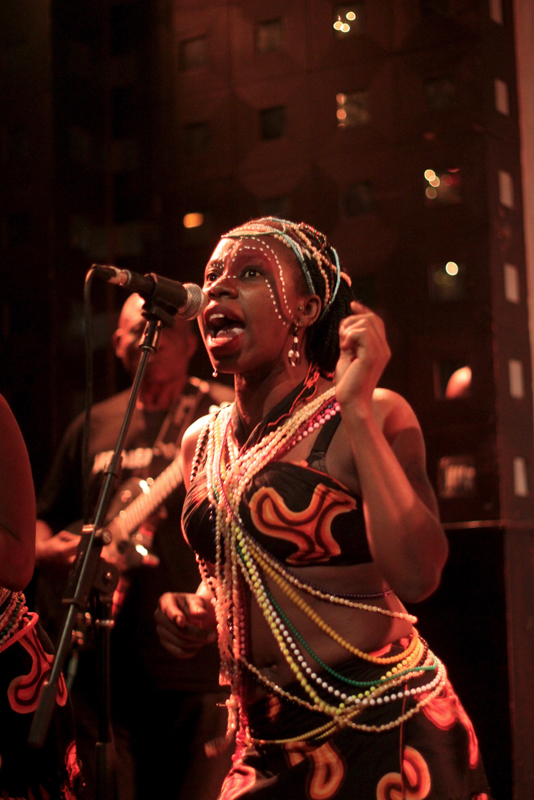 Singer and dancer Iyabo Adeniran[/caption]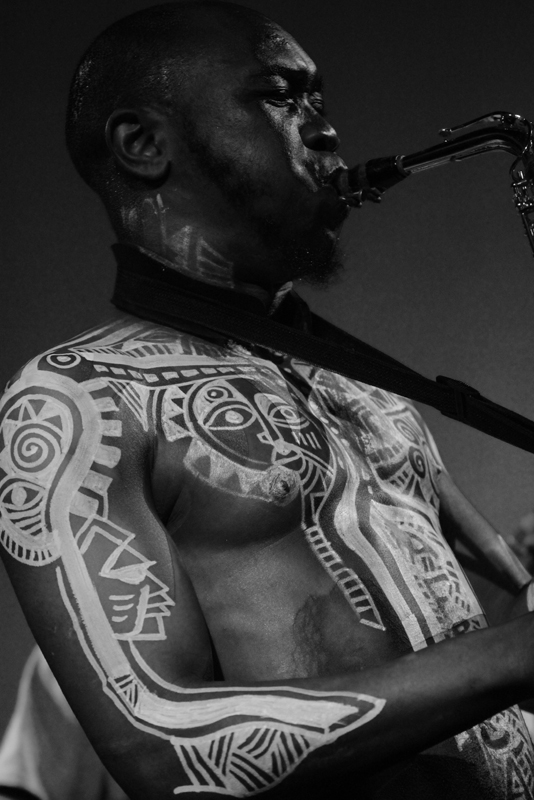 [caption id="attachment_33325" align="aligncenter" width="534"]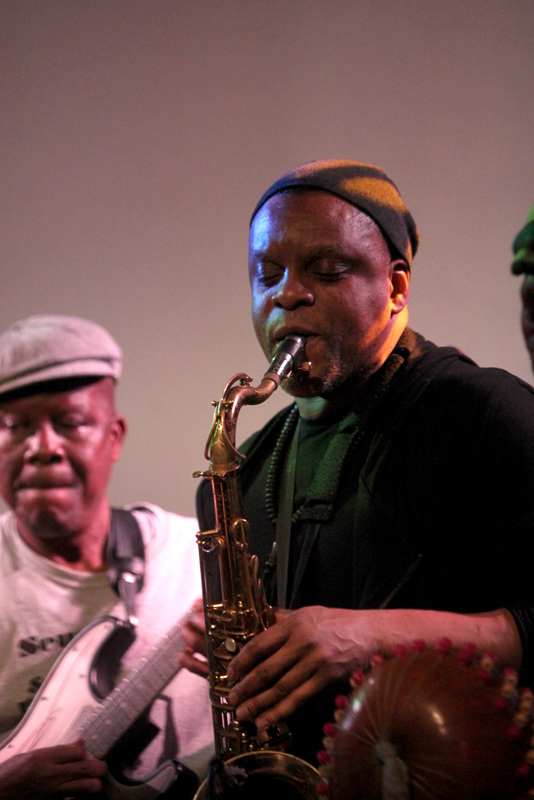 Kevin Mambo, of Fela! on Broadway[/caption] Seun Kuti and Egypt 80 just released a new three-song EP,
Struggle Sounds
, and have been touring the U.S. this fall, occasionally
collaborating with Ms. Lauryn Hill.
 Be on the lookout for more music from Seun, as well as interviews with him here on
Afropop Worldwide
, after our producers return from a visit to Lagos.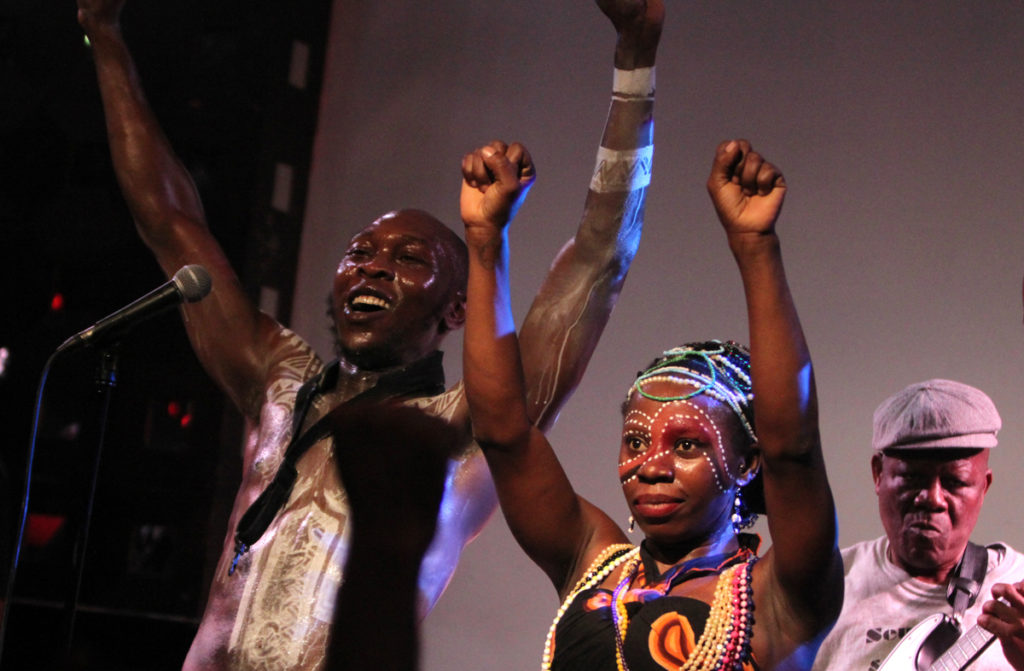 Here's a full gallery of all the photos from the night:
[envira-gallery id="33329"]