Protoje: Reviving Reggae in Jamaica
If you've heard about a new roots reggae revival going on in Jamaica then you've undoubtedly heard the name Protoje associated with it. The 31-year old artist released his second full-length album 'The 8-Year Affair' earlier this year, showcasing his blend of live-band reggae and knack for rasta-driven dancehall. He's not alone in this new sound but a part of a group of young Jamaican musicians who are trying to move away from the often synth-heavy and explicit themes of dancehall in order bring reggae back to the airwaves of Jamaica. Afropop contributor Saxon Baird chatted with Protoje earlier this month on the eve of a European summer tour to talk about this new movement, its messages and where it can go from here.
Saxon Baird: Why don't you start by telling me how you think this reggae revival movement got started in Jamaica.
Protoje:
I really got into the live music thing myself through a place called
Jamnesia
, which is a surf camp owned by famous Jamaican surfer Billy Mystic. At the camp, they often showcase musicians for anyone willing to listen. And it was there that I met Jah9 and Raging Fyah who were regularly playing music at night. So I started playing there as well and the first group of musicians from this movement that came out of there was me, Jah9, noMaddz and Raging Fyah. Then the next year, it was Kabaka Pyramid and Chronixx. So it was almost like a music class of 2009 and then 2010. So that's where this all really took off and started was with Billy Mystic and Jamnesia.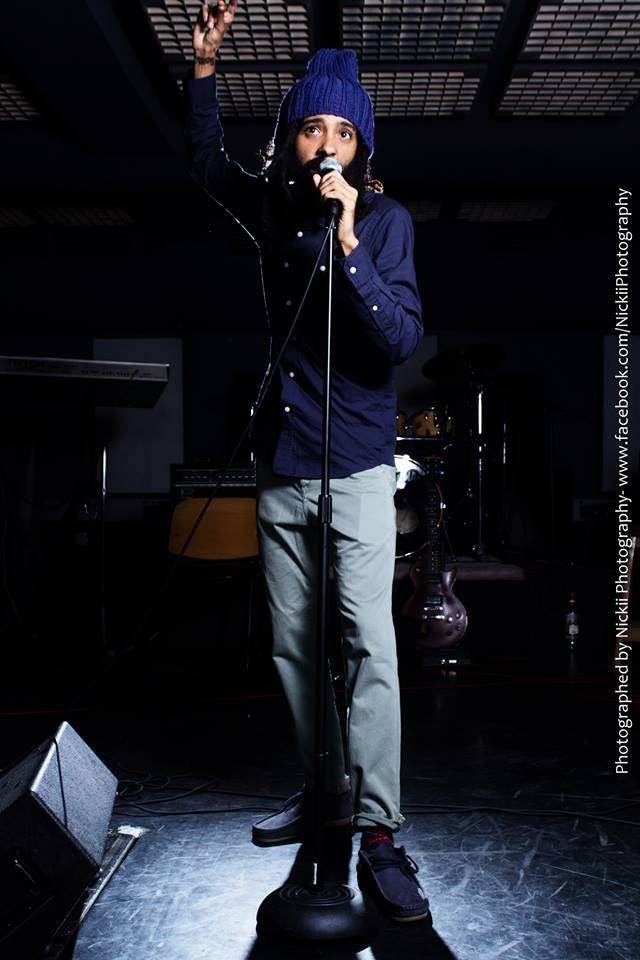 What do you think characterizes and defines this movement?
Rastafari! That is the one thing that we all agree on. The music is really centered around the philosophy and teachings of His Imperial Majesty Haile Selassie as well as Marcus Garvey and Walter Rodney. You can really see the energy in the music coming from these teachings. We all have different things that we emphasize but its all based in trying to bring this knowledge to the youths and our generation.
It's interesting because Rastafari has traditionally been associated with a fairly poor segment of Jamaica but my impression is that this new reggae revival doesn't hold the same weight in places like Tivoli Gardens and Trenchtown that it once did. And it can be argued that some of the more violent or carnal themes of dancehall is part of the reason for its past popularity. After all, It's hard to be positive or wise when you have no money and are struggling to put food on the table. Do you think your positive themes can resonate with those youths living in poverty in Jamaica?
Well one thing I've found is that you can't teach the youth philosophy without a foundation. So right now I think it's important that we really need to feed these youths spiritually as well as physically, of course. We find that Rastafari, no matter what the youth is going through, can still hold relevance. It's just a matter of giving them that information. I mean his majesty (Haile Selassie) saw and wrote and talked about things that were going on well before my time but his messages and his teachings still resonate. I think that the youth can learn from that and still move forward. Listen, the youth are ready for knowledge and ready for information. That's the age we are in right now. And so we are trying to bring that to them through creative music that is fresh and innovative and brings them this message.
You talked a lot about being influenced by Black Uhuru and Barrington Levy in making The 8 Year Affair. What about these musicians and bands resonated with you?
They played music hard! Just the sound and the words are so hard. Like, I got a lot of respect for Bob Marley and the Wailers…I mean they are like the best band of all time. But the way that Black Uhuru played music was just different. It was just a whole different energy, you understand? So that just really resonates with me. And the same goes for Ini Kamoze. His music is just so hot and totally different. Kamoze's music could have come out yesterday and it would have been fresh. People would be like, "yo, there's this new kid Ini Kamoze, he's killing it!" (Laughs)
For me, it's crazy to hear his music that was produced so long ago and still have such energy. For me, that's how my influence really started. But I have lots of different inspirations and on different albums, I've tried to pay homage to those different inspirations. It's never really the same with me, though. I won't come back in my next record with the same type of energy.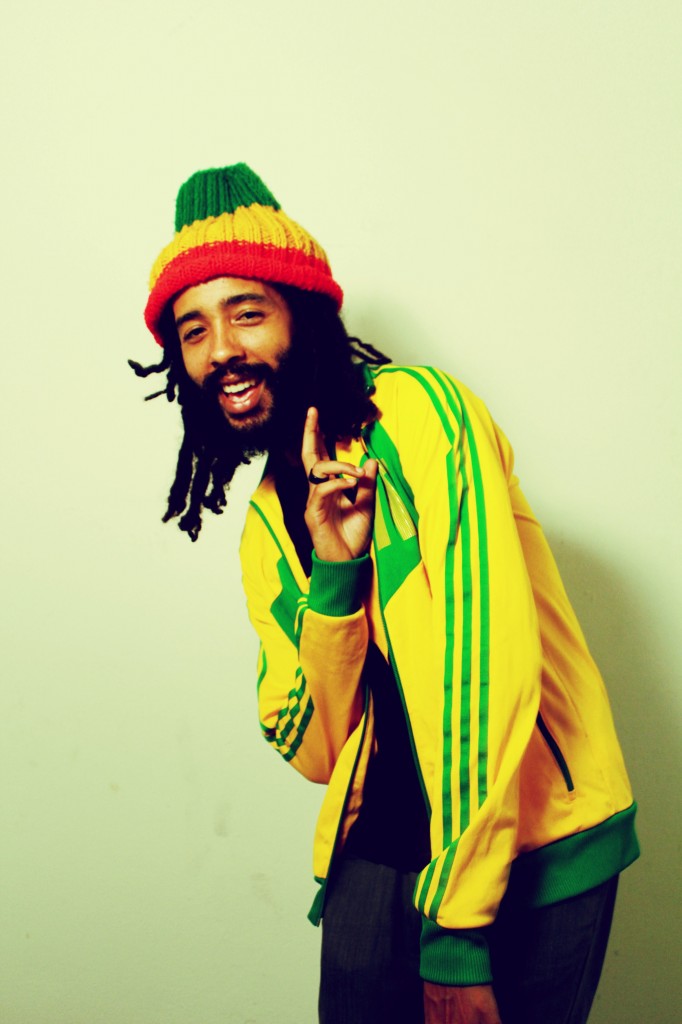 Is there something in Jamaican music that you feel is missing that was there with artists Ini Kamoze or bands like Black Uhuru?
I wouldn't say it's missing, it just is what it is. The thing is that the music cycles. And no matter what cycle were in, there is nothing that anyone can really do about it, you know? We see the new artists coming up now after the old sound and we see that they have a similar energy to us. Everything has its time and its place. For a little while, it was very nostalgic and then it was violent for awhile and now we see roots coming back. Right now, we just need support from Jamaica. The government support and the radio support. We need to make it not just international but bring it locally as well.
Should the Jamaican government become more involved in preserving and promoting the music as well as the history and these sites? One example that comes to mind is the rundown state of Randy's in downtown Kingston. Seems a shame this space isn't being utilized or preserved better.
Of course, they should be. But the Jamaican government doesn't like the music when you are alive and around. Then when you are no longer here they are like, "let's honor it." We see how they work like that. And we also see how Jamaica doesn't even have a nice, indoor music venue or stadium. I mean what is Jamaica known for more than music? There is so much stuff that can be done like putting music programs in schools. I don't know if they ever will do things like this but what I do know is when I have the means to make a difference I will do my part. And I know that a lot of the youth coming up right now feel the same way. We realize what is happening and know that we will have do things ourselves and then see what happens after.
Moving back to this live band reggae movement, I am curious just how popular this movement is in Jamaica? There is a perception outside of Jamaica that it's taking over everything. However, when I was in Jamaica a few months ago, dancehall was still very popular and prominent on the airwaves. I also noticed a lot of hip-hop being played. Would you say that this roots revival is still small in popularity or is it truly taking over Jamaica?
I would say that it's definitely progressing well. And I know that by the amount of people coming out to our shows. Unfortunately, there are certain mainstream radio stations in Jamaica that have said they don't play reggae. But there's nothing we can do about that. If you aren't going to play, then you aren't going to play it. If you turn the radio in Jamaica lots of stations are playing hip-hop and things like that because right now Jamaica is importing more music than its exporting. But I see it progressing for us because of the amount of people coming out to our shows. And there's a real energy about it. Everywhere we go, there's an energy and people have their own tracks that they like and know. Or we meet some youths who are citing Rastafari or they've learned some things from our songs. And that's what is really important to me, that we're making a difference in how our youths think. That's always been my goal. So in that way, I would think that the movement is growing. But we must remember that everything comes in its time. We can't change everything in one year. This has been going on for 2-3 years. Just give us this decade to do our work and we can look back and maybe say, "ok, this decade belonged to the reggae revival."
I talked to some students at the University of West Indies back in February and they admitted to not really listening to the radio in Jamaica but that they found most of their music online. Do you think its still important to get radio play in Jamaica if you are an up and coming artist?
It's still important because only about half the country of Jamaica has internet. So that's a whole bunch of people who can't get online. So it is important, particularly with stations like
IRIE FM
that plays reggae and is supporting the reggae revival. They are immensely important in that sense because all the people who don't have internet can still hear the music.
That being said, using the internet was very much my whole thing when I was first starting wasn't getting airplay. Right now, everything is mobile. Every school child has a phone with headphones now. And they are not listening to the radio, they are putting their mp3s on there. So I was kind of hoping to get on that. Which is why I have a lot of mixtapes and free downloads and mixtape versions of my albums offered for free. So radio is important but with the way the world is set up technologically, you can still get exposure as an artist using the internet and still make a difference. Because all you are trying to do is reach the people. It doesn't matter the medium as long as you're reaching the people. I can definitely say that using the internet has been huge for us in terms of what we are trying to do.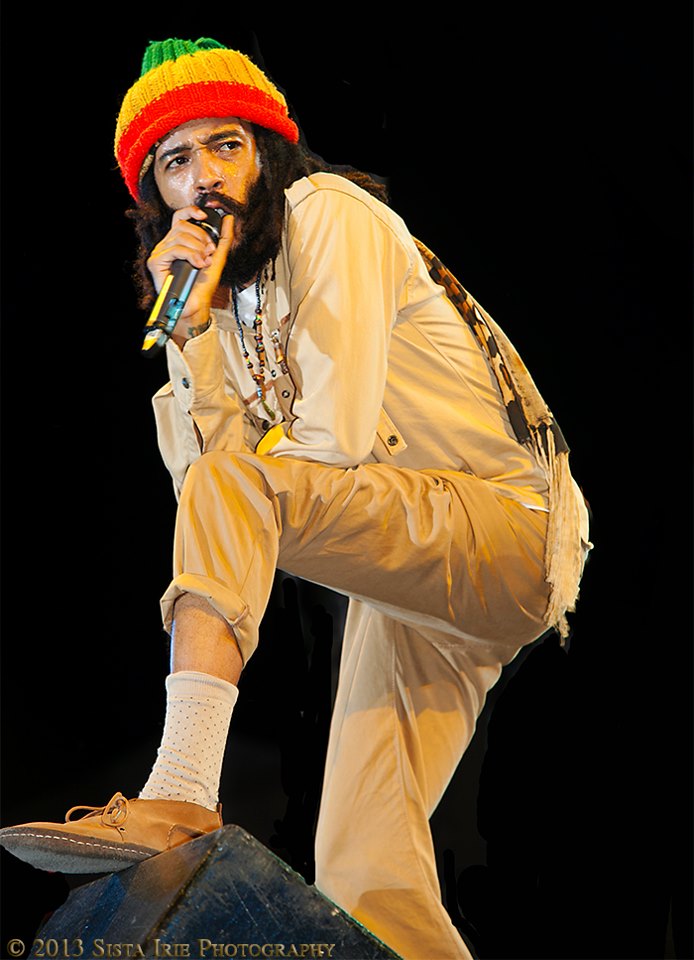 One of the criticisms of this new roots reggae is that it is catered towards the reggae fan outside of Jamaica in Europe and the States who is more interested in hearing that roots sound. How do you respond to that?
I don't really see that happening at all. I speak for myself, though, when I say that I make the type of music that I want to make and how I want to make it. Its not for Europe and its not for the U.S., it's just music. I make roots music, I make rub-a-dub roots music, you know? So even that is not really as popular in Jamaica than say one-drop reggae. But its the era that I love and that's the type of music I want to make. And we are seeing that people in Jamaica are responding to it. The reason why the music seems catered to other audiences outside of Jamaica is because we do get press, the features, the covers of magazines and the push internationally. While in Jamaica, we don't get that coverage. That's not our fault, though. That's up to whoever is controlling the press here. In the end, we are just trying to make our music and make it accessible. Personally, I give away so much music in Jamaica. I put on free shows here so people can come and hear music and it can make a difference in them. And I see that happening. So in terms of saying that we are making music for others, I don't really see that. You have to admit though that in terms of the reggae industry, it's bigger internationally than it is locally.
Why do you think that is?
There's lots of things causing that, you know. Now with DirectTV and cable and things like that we are starting to see the youths become much more Americanized with the baseball hats and things like that. It's becoming much more Americanized now out there. Even in the accents. It's really curious to me why radio stations would be playing more hip-hop than reggae. That's very interesting to me. Because one day we are going to wake up and the child who is five years old in school will have an accent and it will no longer be Jamaican. Listen, music is music and I don't want to discriminate. But we as Jamaicans have a responsibility to maintain our culture. I can't complain about them not doing their part but instead I need to just do my part. And I see the youth responding so that's my concern. People can say they hate it and that's fine, that's up to them. But my thing is just the facts. Which is why I am creating music made here in Jamaica. And I will continue to try and promote and support that as much as I can even without major national airplay.
Just the other day Chronixx was quoted saying that there was an increased need for professionalism in the industry. And you've spoken a lot on building an more, well-managed infrastructure for Jamaican music industry. On those sentiments: what do you hope to see happen with Jamaican music in the next 5-10 years?
I would really like to see our culture taken seriously. It's been a blessing that a country as small as Jamaica has produced so many worldwide legends and I want people to take that seriously. Reggae music is a treasure that keeps reviving itself over and over again. I would like to see more attention paid to the craft of music and not the hype of music, you understand? The real learning of music. And I want the youths to know that music is an admirable profession whether they play guitar or percussion or whatever it is. No matter what, it's an admirable profession. But the main thing is that we are just here playing the music and showing that we are cultured like you, we are weathered like you and that we are worldly. That way we can talk about anything. But we must really put forth the effort to learn. So I want the youth to know that you can be a musician and you can be educated. I am just trying to set that example, that's all. That's the main thing I want the youths to focus in on. And in the next 5-10 years, when the next set of youth come up, I want the infrastructure to be there, built for them by the sweat and blood of my generation. [soundcloud url="http://api.soundcloud.com/tracks/96812985" params="" width=" 100%" height="166" iframe="true" /]